Zoe Saldana Quotes About Sex With Husband Marco Perego
Zoe Saldana Just Said What Every New Mom Needs to Hear About "Sexy Time"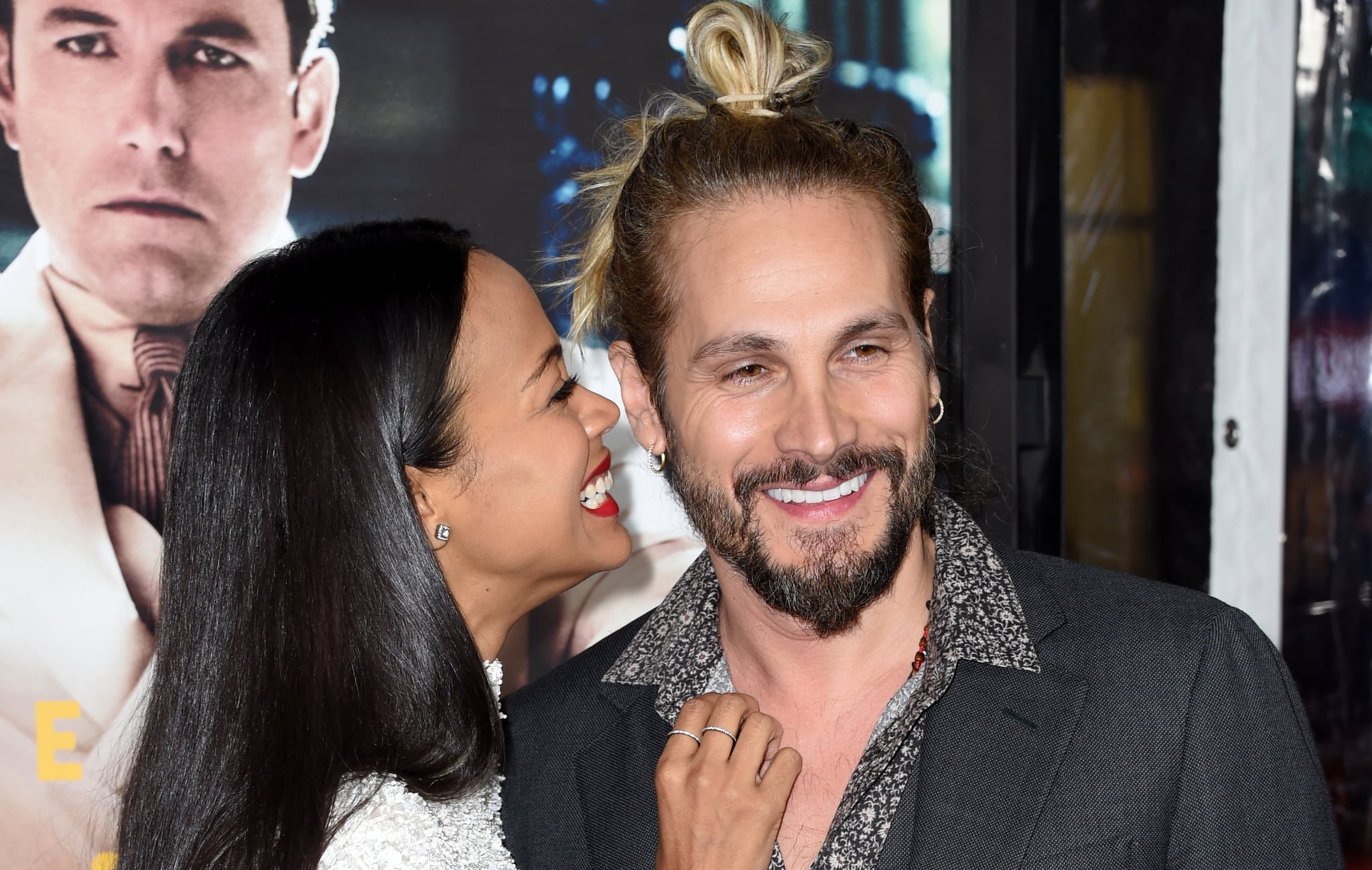 With twins and a demanding-yet-successful acting career on her plate, Zoe Saldana can't help but keep it real about how she's managing. The 38-year-old Puerto Rican and Dominican Star Trek Beyond actress recently opened up to E! in a refreshingly honest interview, proving she deserves to be on every new mom's radar.
From the "exhaustion" to squeezing in "sexy time" with her hunky artist husband, Marco Perego, read on for Zoe's take on keeping that romantic spark well lit post-baby. Then, read even more of her enlightening quotes about parenting.
On raising her 2-year-olds, Bowie and Cy: "For the first time, I'm saying I don't know how I'm doing it. I've never met this kind of fatigue, this kind of exhaustion. We're still happy, though. Life will always have to be good . . . There's just a lot to worry about."
On how parenting has effected her sex life: "There's no sexy time past 7 p.m. Whenever sexy time is going to happen it has to be before the evening. As soon as those suckers are in bed and you hear that the last one is finally sleeping, you're like, 'Do you want to watch a movie?' You're like, 'Sure' and you pass out."
On the importance of "sexy time:" "It's a muscle. Everything in life is a muscle. You have to exercise it all . . . And sometimes you might be too tired, but it's important to have those moments of connection with your partner. They're just not happening at the times they used to happen."