12 Stylist-Approved Airport Outfits That Are the Perfect Mix Between Comfy and Fashionable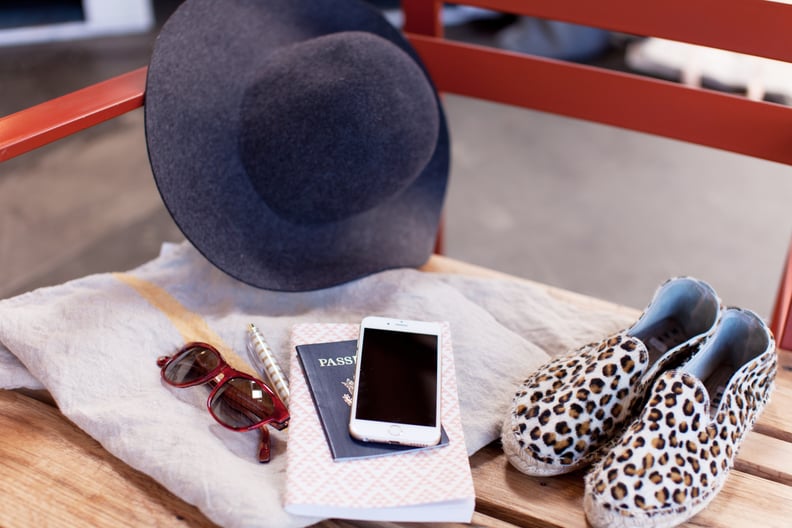 POPSUGAR Photography | Mark Popovich
POPSUGAR Photography | Mark Popovich
As POPSUGAR editors, we independently select and write about stuff we love and think you'll like too. If you buy a product we have recommended, we may receive affiliate commission, which in turn supports our work.
Remember the good old days when people used to get all dressed up to travel? Carefully selecting each piece of clothing to look their best while getting to their destination was part of the adventure. I love watching old movies and reliving those days, when it was all about the details and putting together a special travel look, featuring a powerful suit and a fitted blazer, hats, gloves, scarves, handkerchief, and overcoats. Both men and women of all ages, and even children, looked sharp, complementing their looks with the right accessories, like leather trunks and handheld cosmetic bags and dressing cases.
Today, I feel a little mortified when I see people at the airport traveling in pieces meant for the gym or to run weekend errands. Wearing worn-in shorts, a t-shirt, flip-flops, tracksuits, and, in my opinion the worst, old pajamas. We all want to travel comfortably, but there are ways to do so and still look put together and stylish. Look ahead for some functional and still very comfortable looks to try next time you're getting on a plane!
Stylist Irma Martinez, who has worked with celebrities like Thalia, Sofia Vergara, Daisy Fuentes, and Eva Longoria, shares her most useful fashion secrets with POPSUGAR Latina. Find her book El Manual del Estilista on Amazon.
01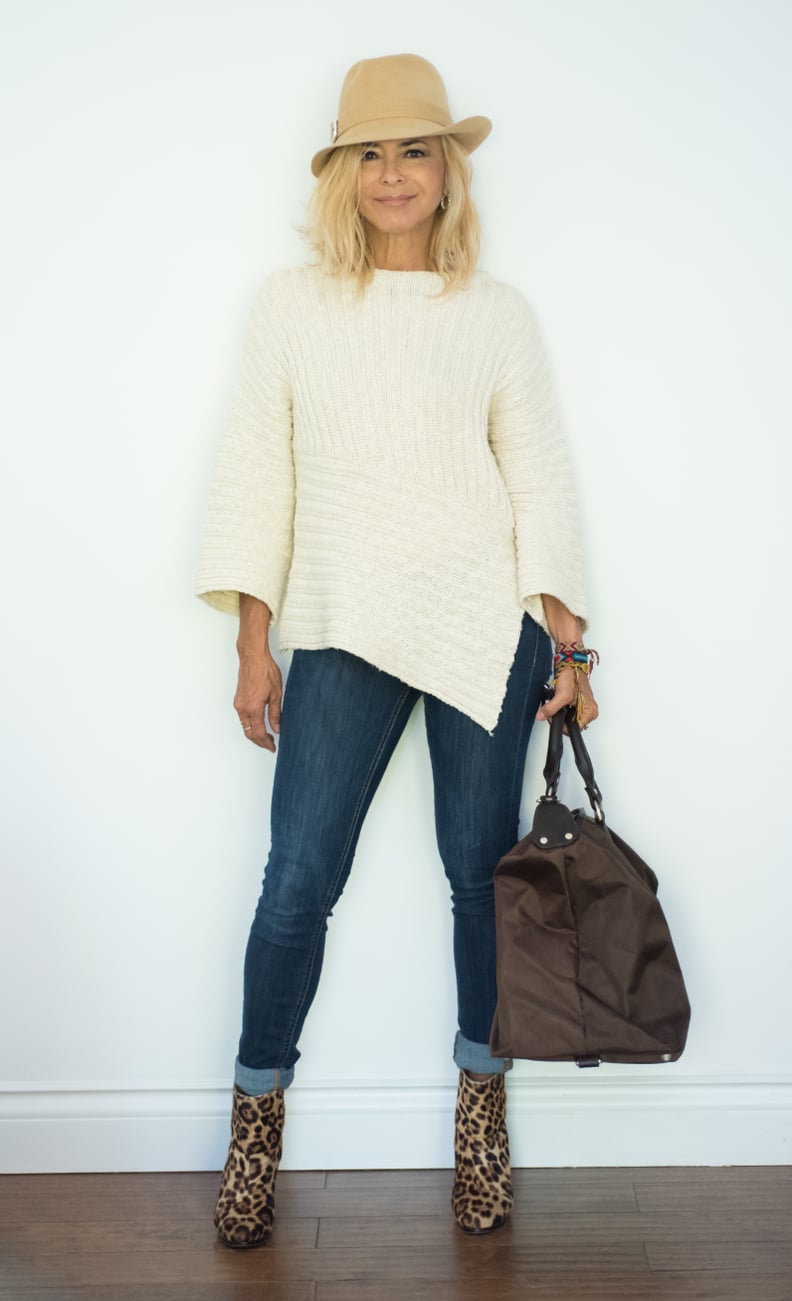 Casual and Basic
Dark jeans with a cream sweater is always a simple but winning combination. A printed pair of boots and a hat can add some fun to this classy look perfect if you're heading to a location with mild weather.
02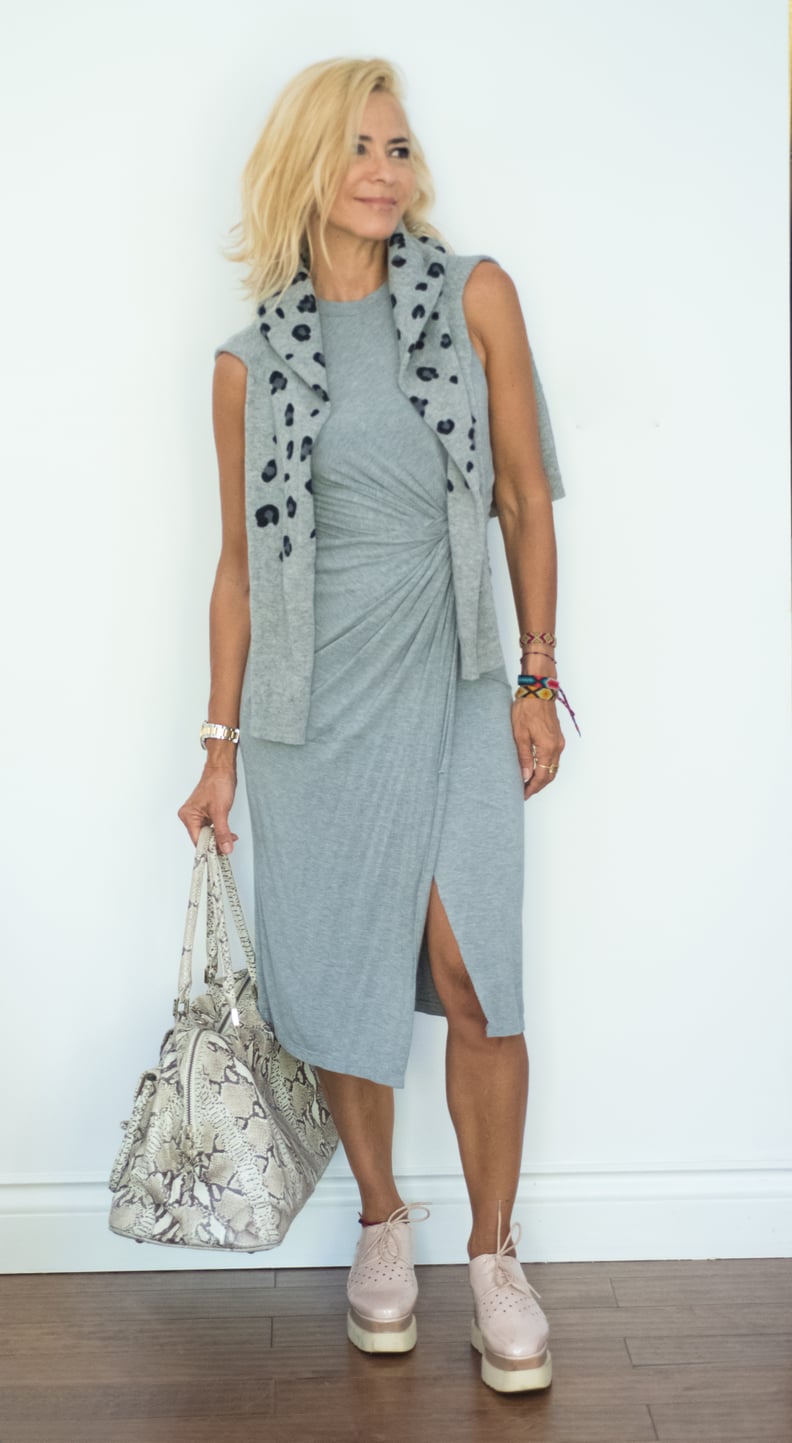 Light and Comfy
A solid cotton dress is an option that we never think about but is definitely a great choice if you're heading somewhere warm or traveling during the Summer. You can add your favorite jacket or sweater for the cold plane. I love combining soft colors like gray and cream.
03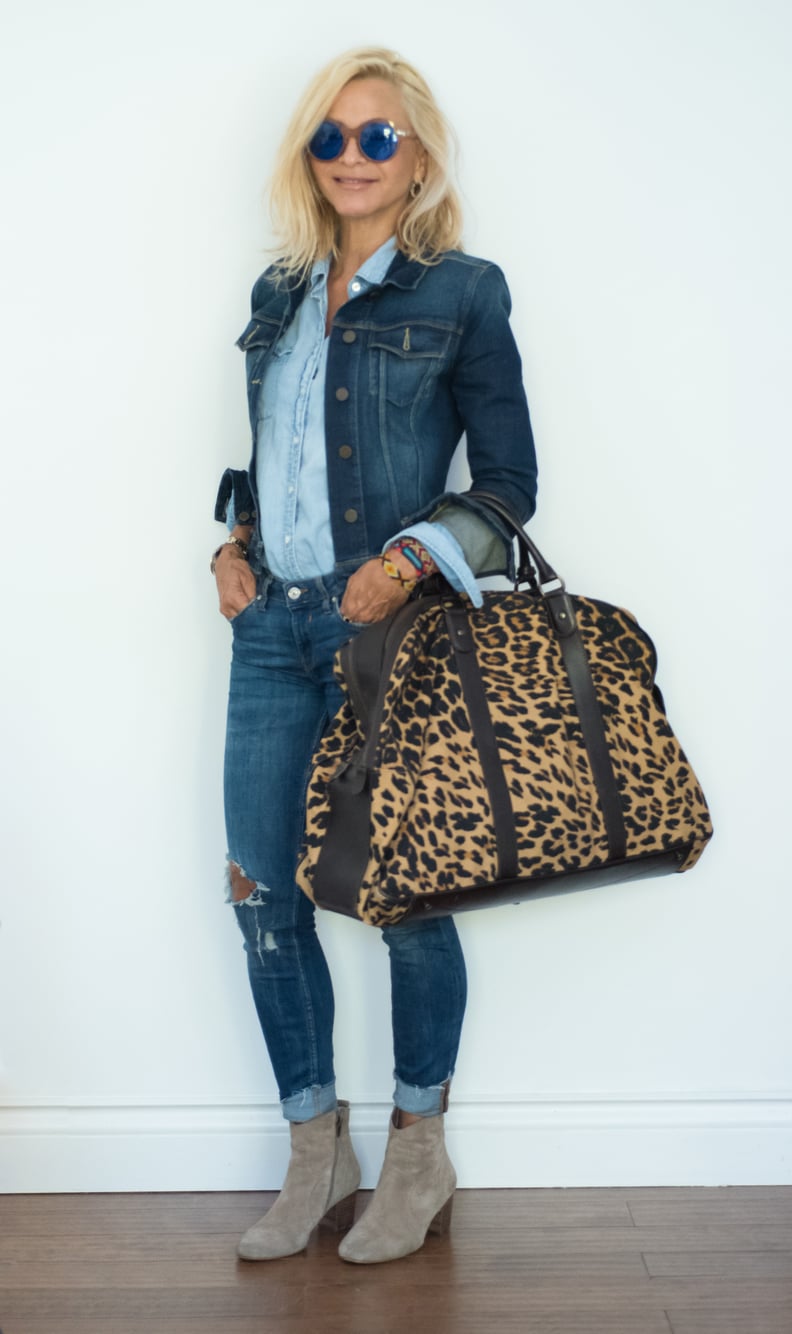 Jeans From Head to Toe
Lately, denim on denim has become one of my go-to outfits. With comfy suede booties, the look is perfectly chic and goes well from airplane straight to sightseeing!
04
Black and Rock and Roll
This look is just right for the rocker at heart: black jeans, your favorite band shirt, and a leather jacket. To make each of my outfits my own, I love to add little touches here and there. In this look, I added a plain black sash from a dress around my neck and, of course, leather hardware booties.
05
Preppy and Chic
Leather stretch leggings, a funky sweater, and printed flats can be added to a basic white shirt and trench coat to make this classic look fun. I love it because even though it's dressier than the other looks, it's still comfy to travel in.
06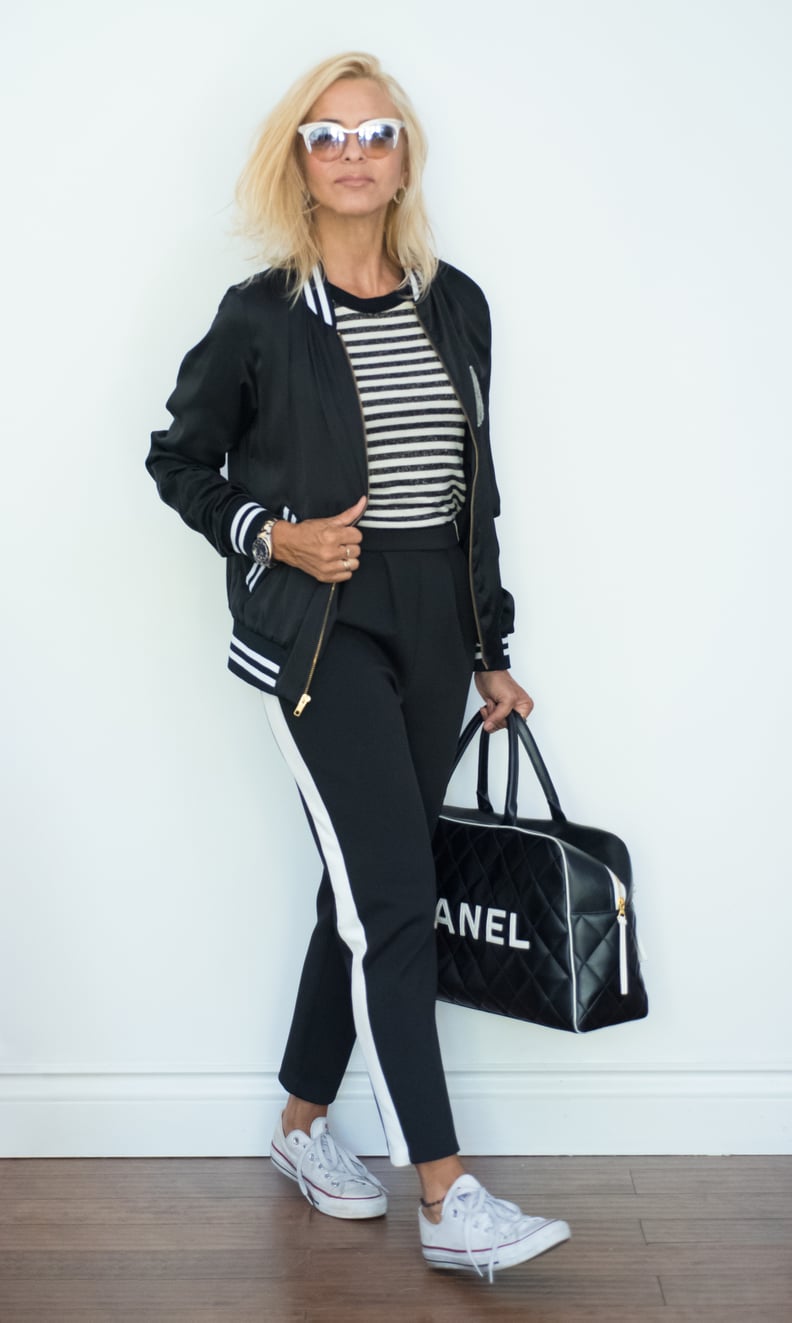 Sporty but Not Sloppy
I agree that a tracksuit and sneakers are perfect for traveling, especially for those long transatlantic flights. Add a striped shirt to make it more stylish, and leave your workout shoes at home and trade them for a pair of white sneakers that you can wear with any outfit during your trip.
07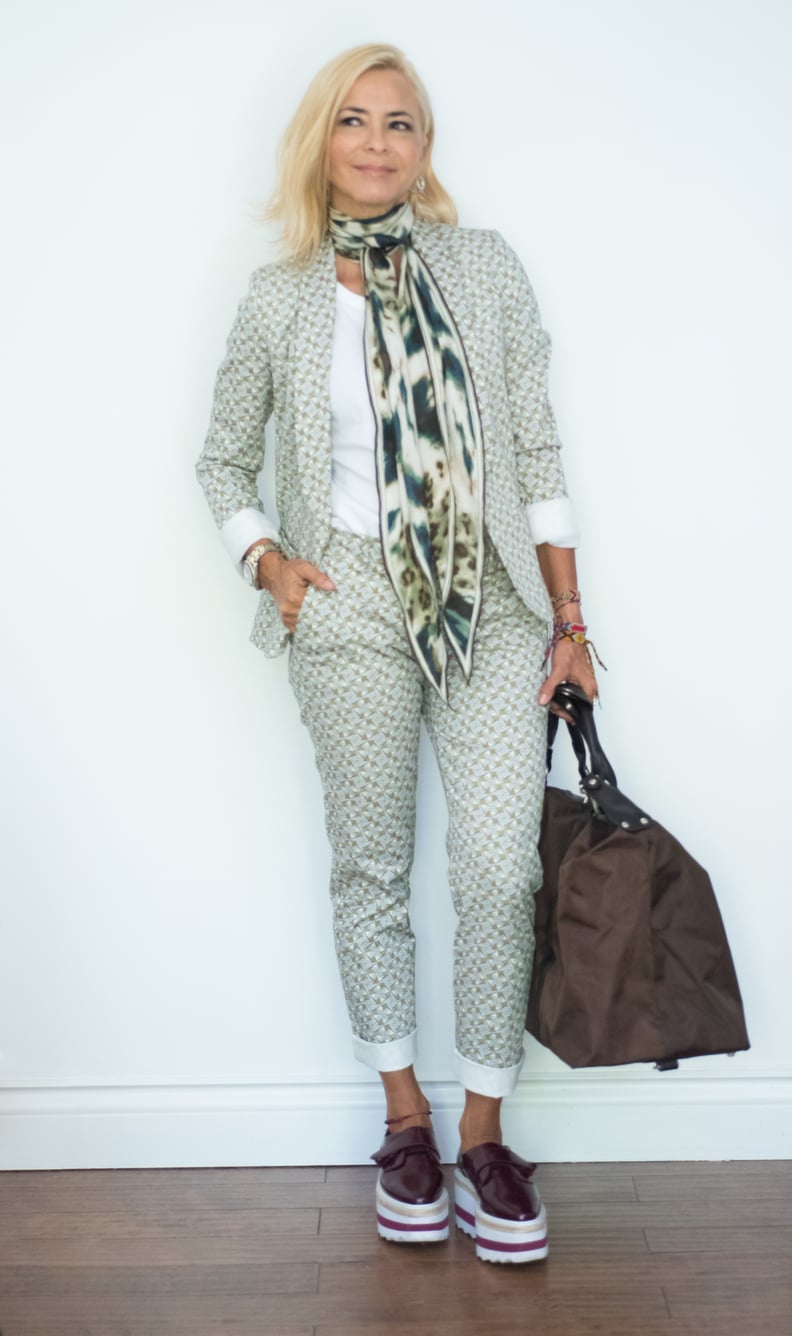 Airplane to Work
If you have to go from the plane to a work meeting, this outfit is for you. A light professional suit can be comfortable for your flight; just pair it with your favorite flats, sneakers, or platform moccasins to walk the long halls at the airport. Bring your pumps in your handbag, and change into them later.
08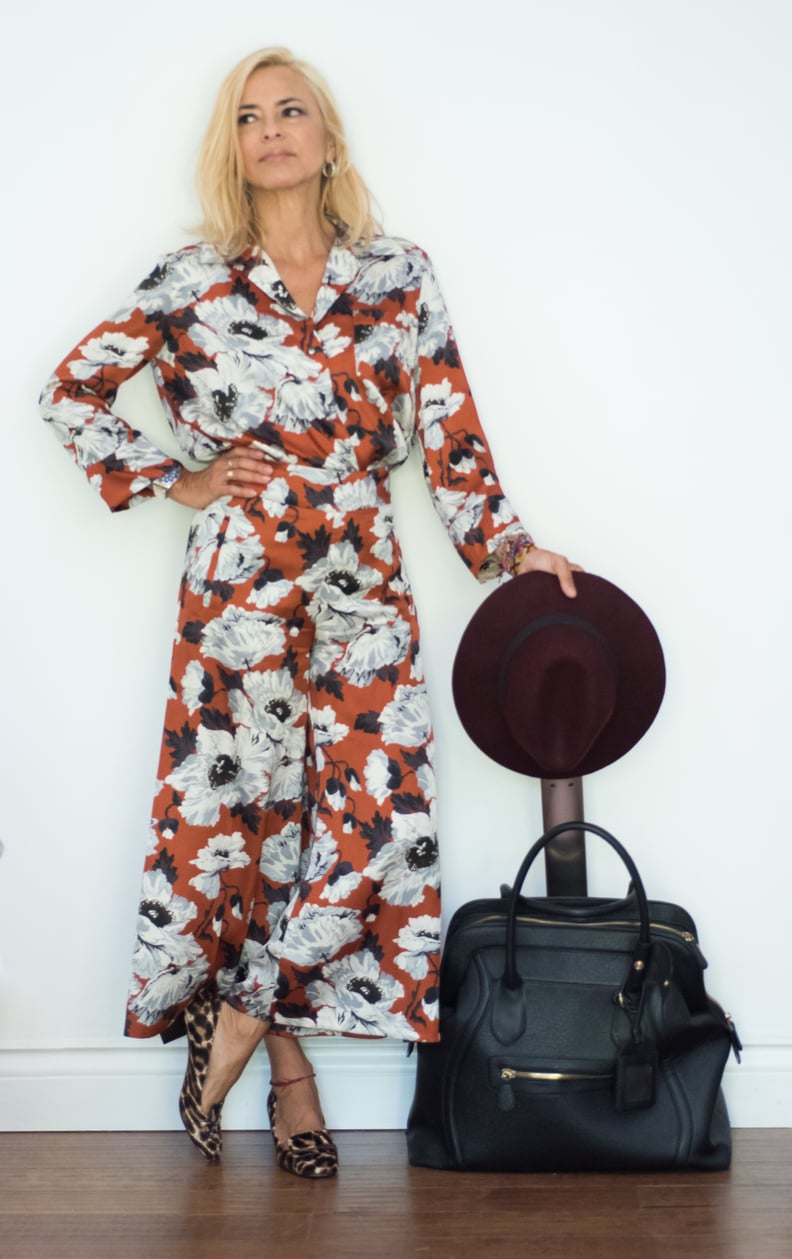 Stylish Pajamas
For those of you who don't want to give up traveling in pajamas, there's this look. Buy a beautiful yet comfortable two-piece set (they are everywhere now, from silky to cotton, and in every price range). They will make your long trip very stylish. I wore my animal-printed moccasins with mine because I love to mix prints to infuse the outfit with a little edge.
09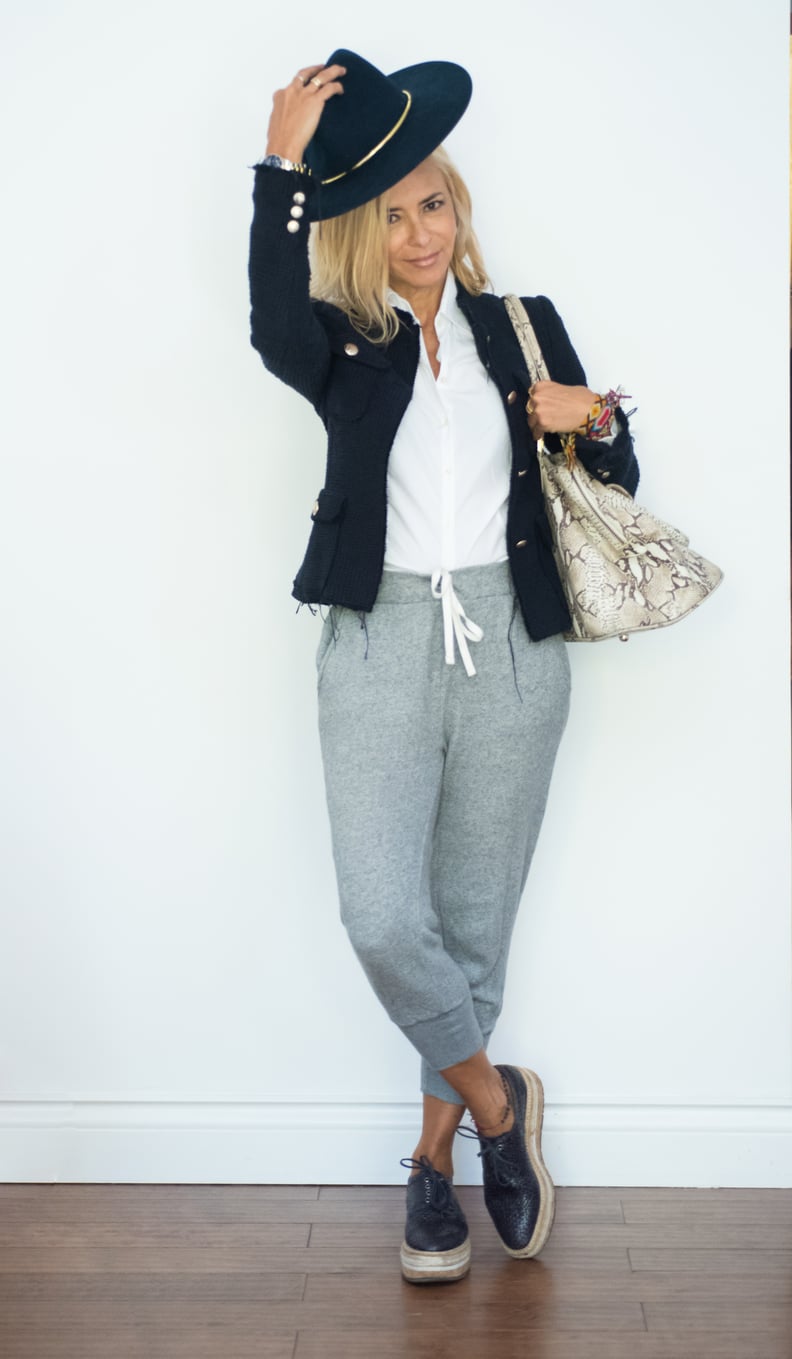 Fitted Sweats
Make your sweatpants dressier by adding a white shirt and a classic blazer. Definitely skip the gym sneakers! To complete this look, add a leather wedge shoe instead.
10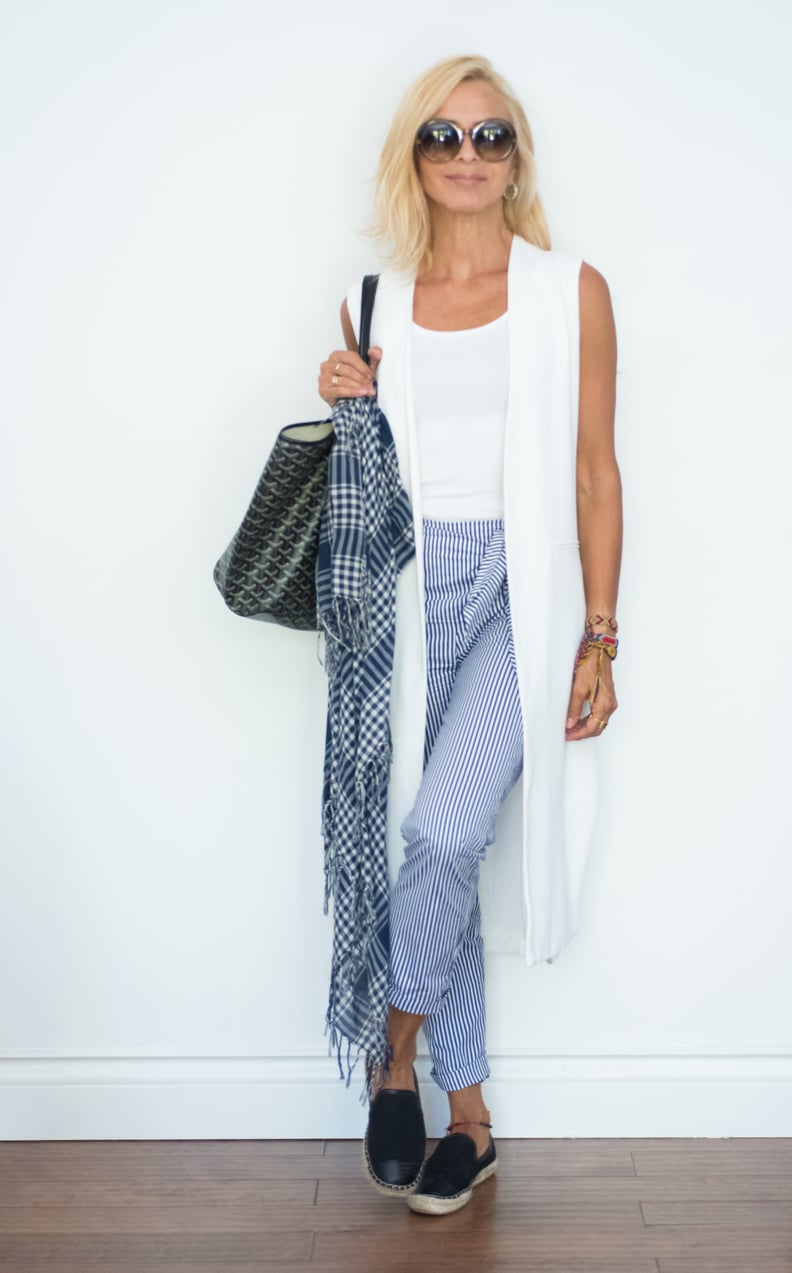 Beach Ready
Ready to land in the tropics? Cotton pants and a t-shirt can be more fun by adding a long white vest. Make sure to bring a scarf for the plane and later use it as a wrap for the beach.
11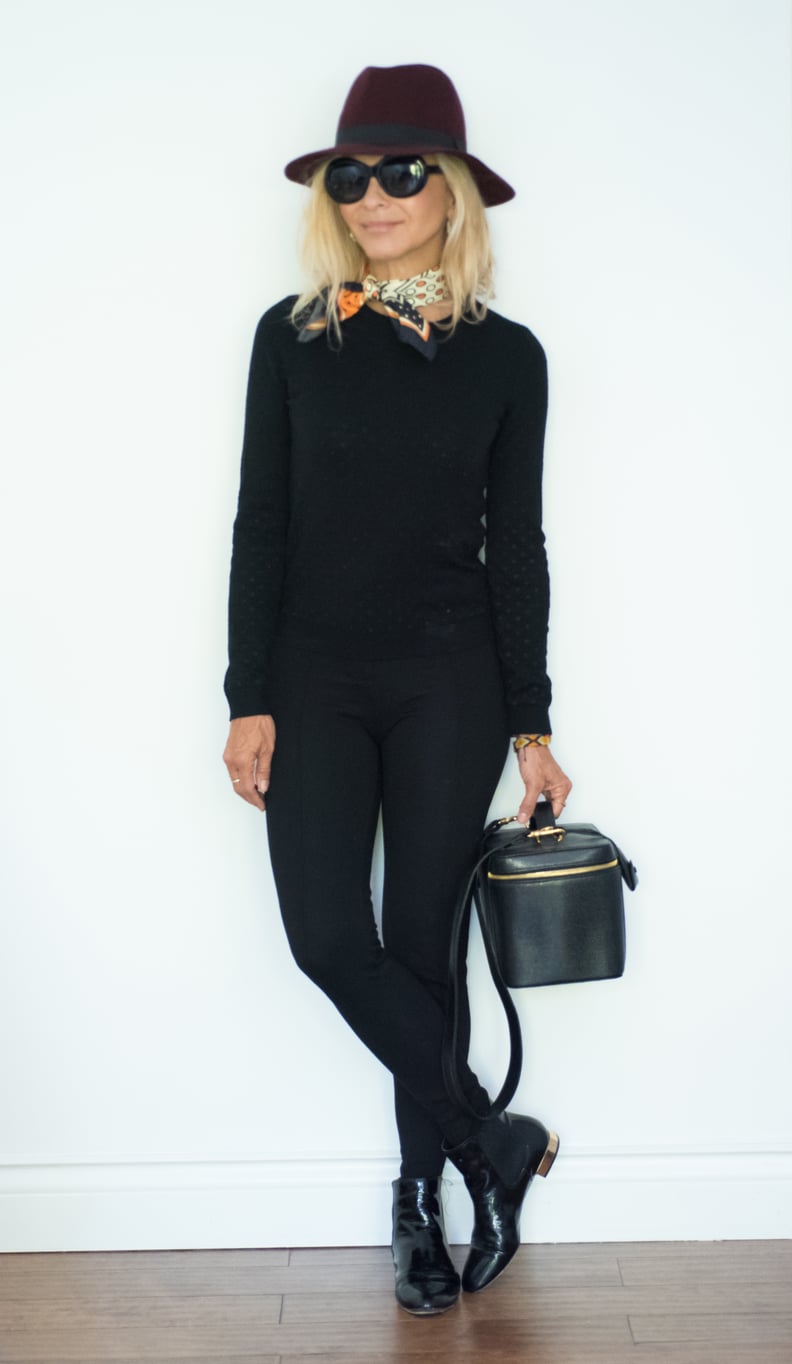 Easy Black
Black is always a smart choice! Add a little pop of fun to black leggings and a black sweater with a printed scarf and a hat. Flat booties are a smart travel choice to keep this look clean and simple.
12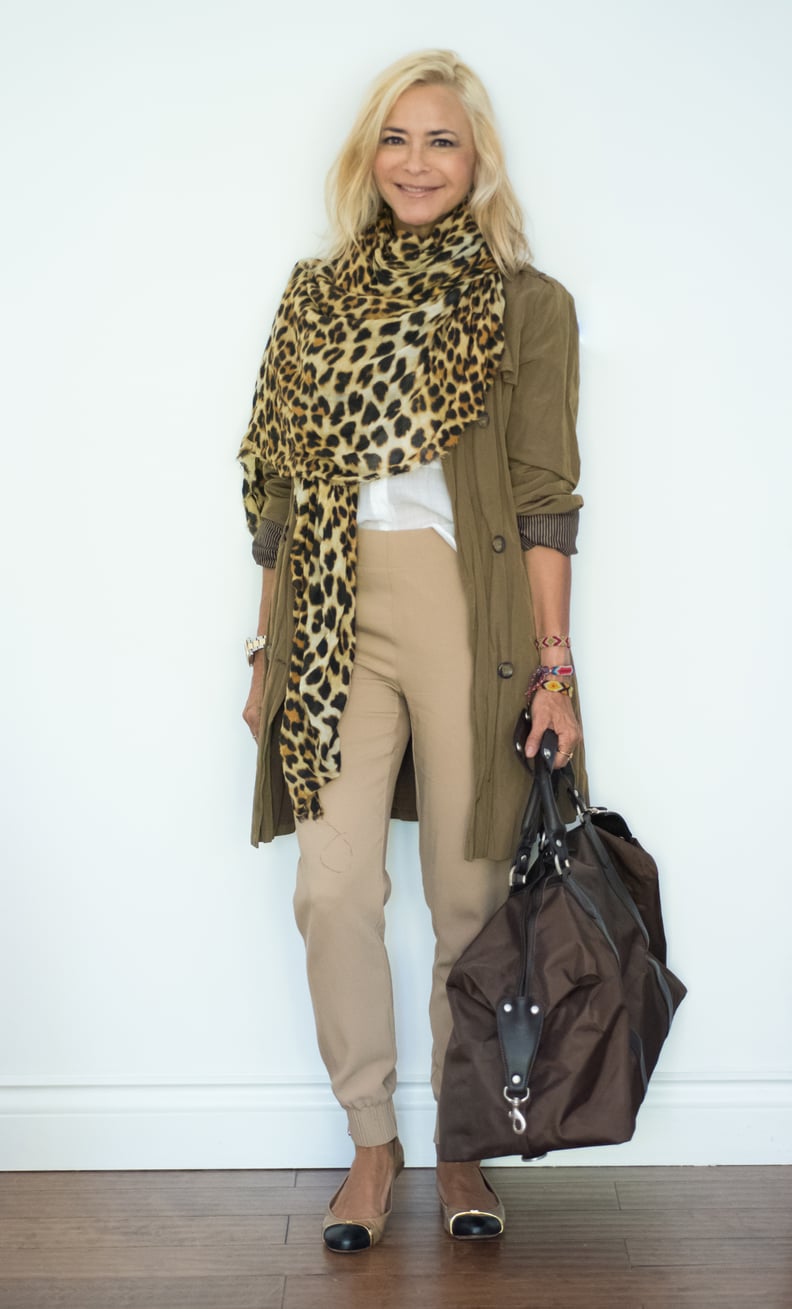 Khaki All Around
Khaki pants and a white shirt can sound a little boring, but adding a light trench coat, two-toned ballerina flats, and an animal-print scarf brings this classic look to life.