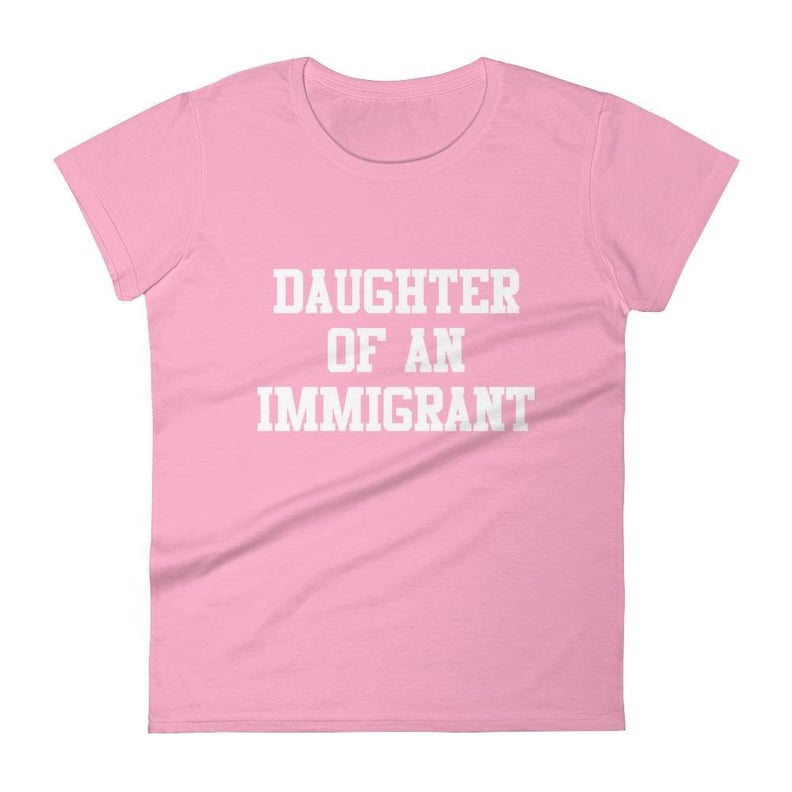 Ring the alarm because we found the t-shirt you won't want to take off until the 2020 presidential elections — OK, that's a bit dramatic, but this t-shirt is just that good! The brand is Daughter of an Immigrant and that's exactly the message that its tees, sweatshirts, pullovers, and even onesies feature.
"We are the daughters of the Dreamers. We are the promise. We are the inspired breath of the brave. We are daughters of immigrants. They tried to bury us. They didn't know we were seeds... and we are still growing," that's the manifesto you can find on the brand's website, an apparent response to the current administration's immigration policies, including the planned repeal of the Deferred Action For Childhood Arrivals.
The founder of the company, Leslie Garcia, whose parents immigrated to the US from Mexico and Cuba, told POPSUGAR she wants "to build a path for women who are proud of the journeys of their ancestors" and "create something that will make women feel beautiful and strong." While we're just starting to see the tees on Instagram, we're going to say you might want to hurry up and place your order because at $20 to $30, these empowering pieces are too good to pass up.