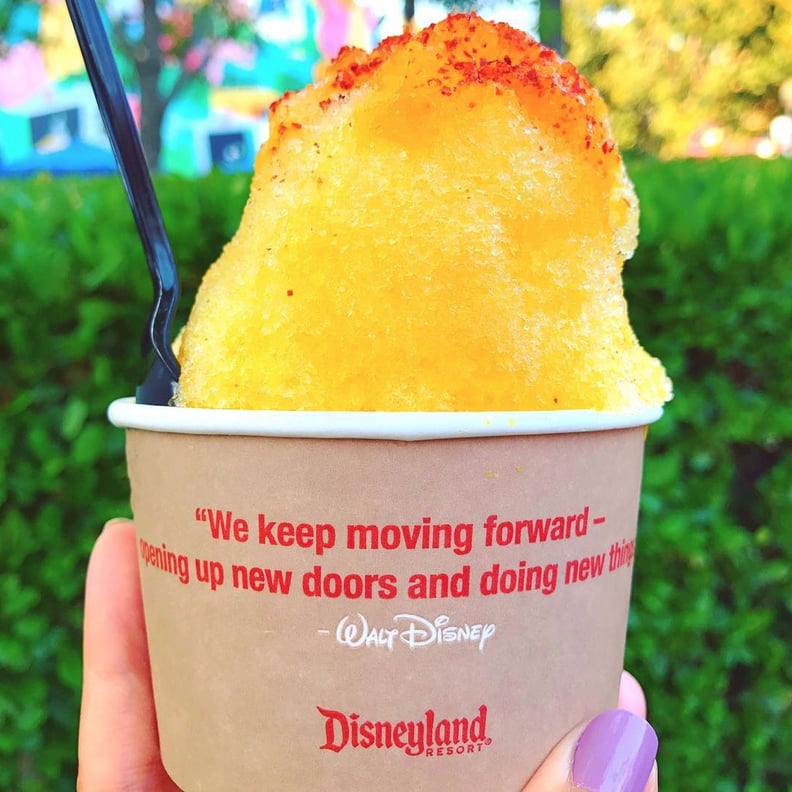 Nearly a month after unveiling a mango dessert bar doused in Tajín and chamoy, Disney California Adventure is back with another sweet treat that speaks to our soul. At the newly opened Bifrosties stand in Hollywood Land, you can now order the so-called Spinal Fluid dessert, which consists of banana shave ice topped with mango coulis and chili lime spices.
What's with the grim name? Well, all of the desserts at the stand are somehow associated with Guardians of the Galaxy as part of Disney's Summer of Heroes. As a result, the dessert will sadly only be available until Sept. 10.
If you're looking to upgrade the zesty dessert even more, you can pay an additional cost to add a scoop of vanilla ice cream to the shave ice creation. According to a lucky someone who tried a different Bifrosties menu item, the shave ice dessert is priced at $5. Scroll ahead for more drool-worthy photos.