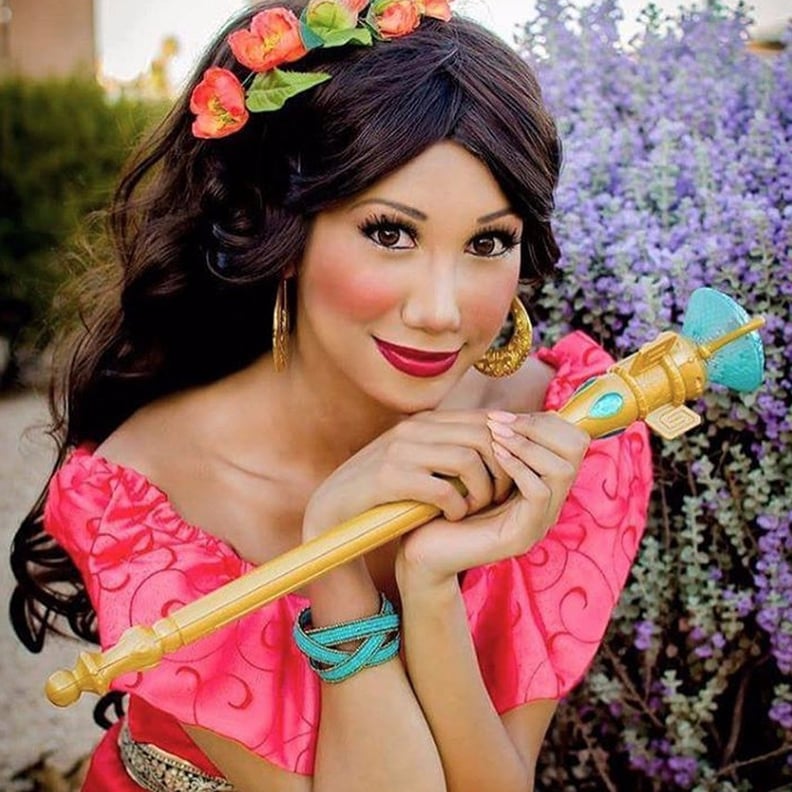 Elena of Avalor graced our TV screens in 2016, and ever since then, we have been obsessed with her. The red dress, the hair, and the scepter make a great outfit for anyone looking to channel their inner Elena. The new Disney princess has sparked an interest in getting on the cosplay train. We went down the Instagram hashtag rabbit hole and found some amazing pics of people dressed as the characters on the show. Keep scrolling to check out the outfits and start taking notes.
The matching tiaras are perfection.
Take a moment to admire the hair.
Just everything about this photo is great.
The makeup look is perfect.
The red dress will catch anyone's eye.
The hoop earrings make the outfit.
A more natural Elena is great too.