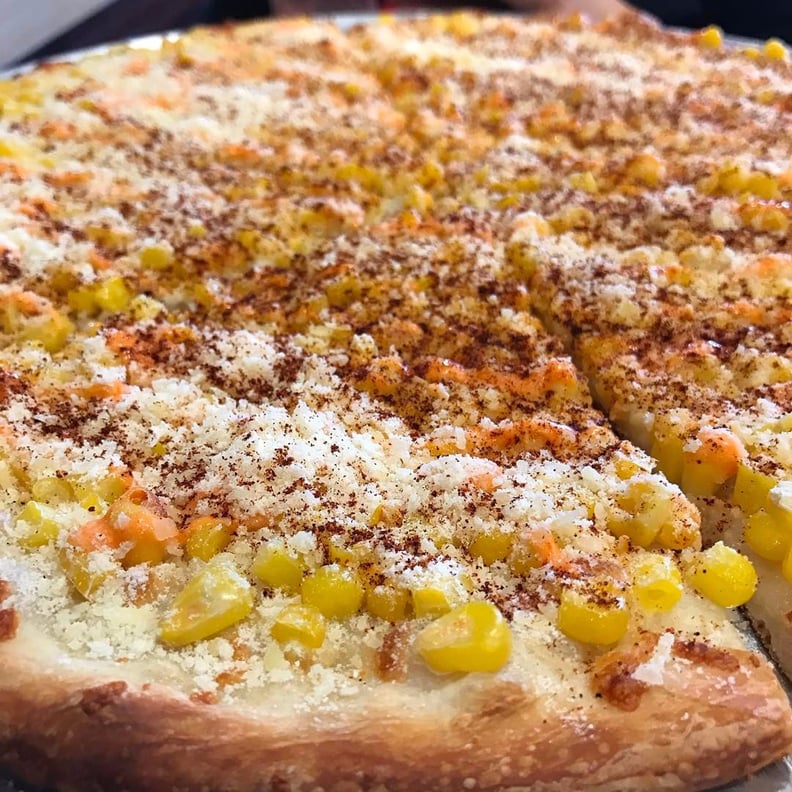 We love elote in all its delicious forms, from deep-fried on the cob to easy-to-eat "en vaso." But Rosemead, CA's Rose City Pizza might possess our favorite iteration of Mexican street corn yet: elote pizza. Yes, you read that right, and no, it's not a limited-time seasonal dish. Score!
According to Rose City's extensive menu, "The Elote" is available for $18-$20 depending on size. It contains mozzarella, parmesan, and buttered corn kernels and is of course topped with the traditional spicy mayo, chili powder, and cilantro. And based on Instagram evidence from satisfied customers, you can also add crushed Flamin' Hot Cheetos as an additional topping, which simply adds to the mouthwatering deliciousness of it all.
These photos of the decadent pizza creation have convinced us of one thing: when visiting Rose City Pizza, don't simply order a single elote pizza . . . because you'll want at least five. Who's ready to move up a pants size or three?