Jennifer Lopez Is Not Holding Back on Instagram — Her Photos Are Sexier Than Ever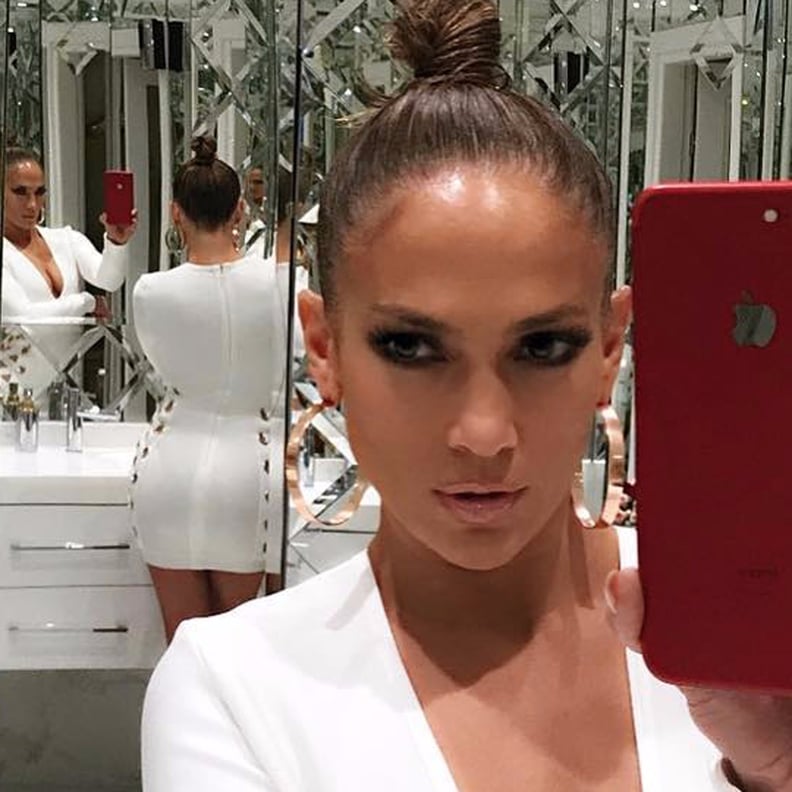 Maybe it's the fact that she's now in love with former baseball player Alex Rodriguez or simply that she's feeling more confident than ever, but Jennifer Lopez is definitely in the mood to share her hotness with the world.
The singer, actress, and producer — who has a super busy year filming Second Act with BFF Leah Remini and wrapping up season three of Shades of Blue — has already shared a some super steamy photos of herself on Instagram. And though we thought they couldn't get more revealing than the the black swimsuit photo she shared last year, they have, and we love it. From the look of these snaps, it's safe to say we can expect J Lo to get more revealing as the year goes by. Scroll ahead for what she's given us so far.
— Additional reporting by Celia Fernandez