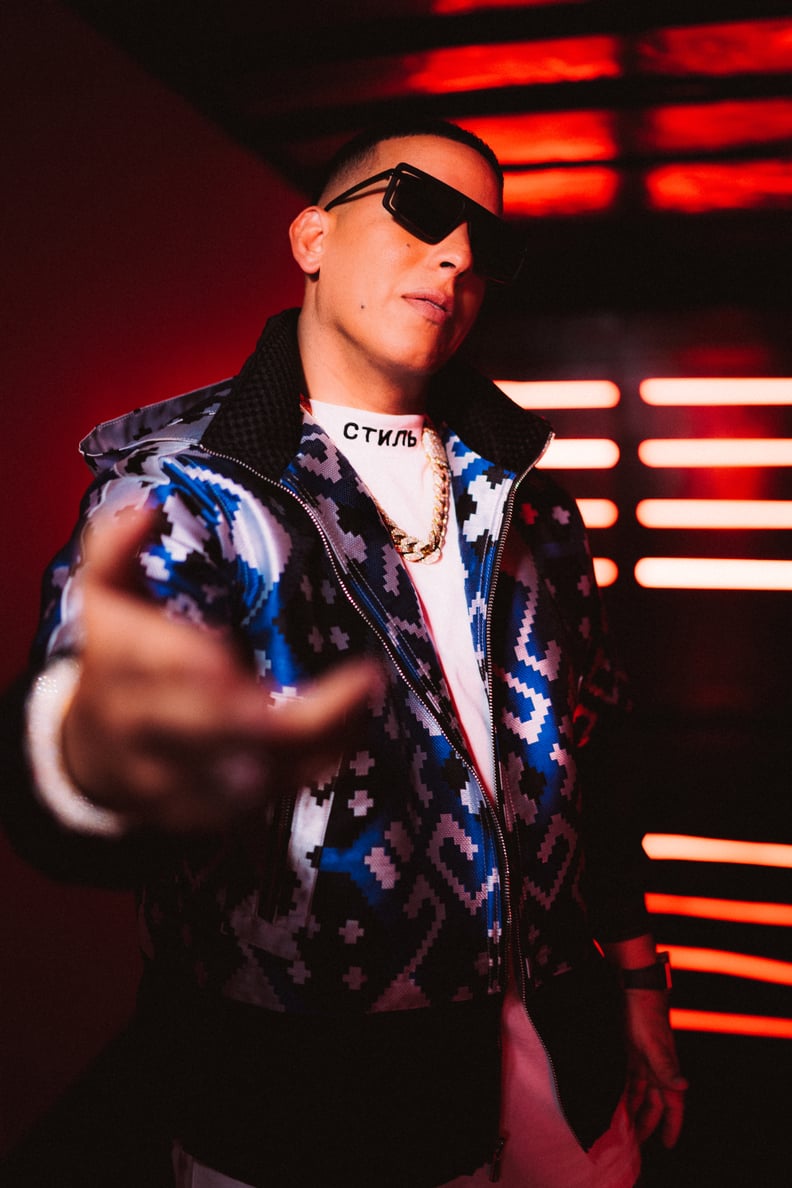 Courtesy of Spotify
Courtesy of Spotify
I was maybe 11 or 12 years old when I first heard of El General. His songs were already extremely popular, and he was a consolidated artist. I don't think I had heard music like his before. The beat was catchy, it overpowered my body, and it made me move without me even thinking about it. Was it dancehall? Was it rap? Was it reggae? It was all of them, in Spanish.
It was the early 2000s, so in just a few short years, El General would retire and leave the road open to a new — at the time — generation of artists who had thrived in Puerto Rico's underground pushed by DJ Playero, evolving El General's style and reshaping what reggaetón sounds like today.
Reggaetón started to gain traction, but it was still seen as a "low-class" genre. People loved it, yet were afraid to say they loved it. Parents were outraged because the lyrics were overtly sexual, and many radio stations — at least in Dominican Republic where I lived — banned it because it was "morally unacceptable."
But then "Gasolina" came out in 2004, and no one could stop reggaetón. Daddy Yankee's song blew up to the point where I remember being in the middle of Canada the following summer and not only were people playing it, they were dancing and singing "dame más gasolina" even though they didn't speak Spanish.
That was the first time I realized the power of music. My whole life I had been influenced by American music, and now the roles were reversing. Latin music was finally taking its rightful place worldwide, regardless of language. It was our time to shine.
Artists like Daddy Yankee have put in serious work to adapt to the times, remain relevant, and be recognized by their industry peers. Tego Calderón, Don Omar, Eddie Dee, Ivy Queen, Wisin y Yandel, Héctor y Tito, Julio Voltio, Zion & Lennox, Wiso G, Gallego, Residente Calle 13, Nicky Jam, and Arcángel are just a few of the many pioneers who pushed el género forward, and some of them are continuing to do so today.
They have opened bigger doors for a new generation that rose in the 2010s with artists like J Balvin, Bad Bunny, Anuel AA, Natti Natasha, and Ozuna taking center stage, contributing to the importance and influence of el género.
In fact, Spotify's fourth most-followed flagship playlist is Baila Reggaetón, a playlist solely dedicated to this genre. The playlist has officially broken past the 10 million followers mark. That's 10 million people committed to listening to this music, ready to be lifted up and their moods improved by the catchy beats.
Baila Reggaetón has also benefited the artists in an enormous way. Daddy Yankee and J Balvin have both taken the spot as the number one-streamed artist on Spotify globally following the release of their hits on the playlist.
"I always had the vision that reggaetón would be heard in the entire world. It was already a lifestyle but it took some time to realize that people would grow within this new culture — it was a movement. I was absolutely clear about it, and even if they called me crazy I always envisioned what we are now living through," Daddy Yankee said in a press release.
"I have spent my entire career trying to push the 'Latino Gang' culture forward," J Balvin added, "so it feels special to see the genre become a truly worldwide movement."
If you had told me 15 years ago that reggaetón would be the representative of Latin music across the globe, I wouldn't have believed you. But the artists behind el género haven't stopped working and innovating. They've mixed and matched different sounds and rhythms so well that now they're even being sought after by artists like Beyoncé, Steve Aoki, Katy Perry, Black Eyed Peas, and more.
They've also made the space very welcoming for the new wave of reggaetón artists, promoting a collaborative environment where acts like Sech, Rauw Alejandro, and Lunay have been able to thrive thanks to the support from those who came before them.
Reggaetón's success wasn't overnight, but it's been steady and continuous, and it's found its place in the global music landscape, giving an opportunity for our Latin culture to shine through and make an impact worldwide.