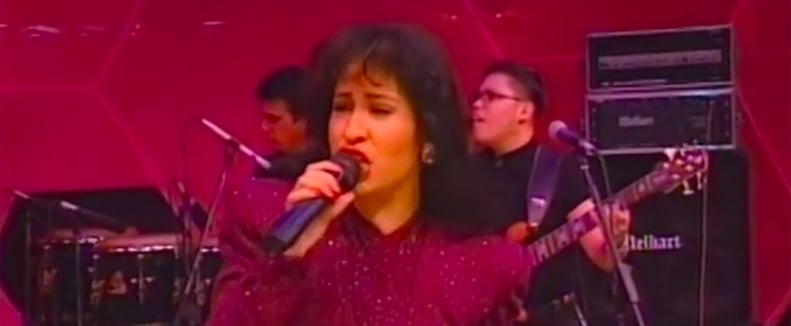 Selena Quintanilla's last concert will always be remembered as one of her very best. Her last performance, just a little less than a month before her untimely death, took place on February 26, 1995, at the Houston Astrodome in Texas in front of thousands of people.
During the concert, televised live, the Tejano singer performed some of her biggest hits from her "Amor Prohibido" album and even had a medley mashup of covers, like Gloria Gaynor's "I Will Survive," Lipps Inc.'s "Funkytown," Donna Summer's "Last Dance," and more. The now-iconic concert also marks the first (and last) time, Selena wore the purple jumpsuit that still serves as one of her most identifying looks.
After her death, fans were able to relive Selena's last concert through Live! The Last Concert, a recording of her vocals from that night, released as an album by her family in 2001. The performance was also famously brought to life by Jennifer Lopez in the 1997 movie Selena.
Grab the tissues, and watch clips from Selena's last concert ahead — it'll get you very emotional.
"El Chico Del Apartamento 512"