A Look Back at Eva Longoria's Dating History
Eva Longoria hadn't had the best luck finding love until she met her now-husband, José Antonio Bastón. The 47-year-old has admitted in the past that she doesn't "really have a philosophy on love" but is a "hopeless romantic," so it makes sense that she's had her fair share of relationships during her time in the public eye. Some have just been flings, while others have gone all the way to marriage, but through it all, the "Desperate Housewives" actor didn't let heartbreak keep her down or stop her from doing what she loves. From her first marriage to her third and now being a mother, here's a look at Longoria's love life.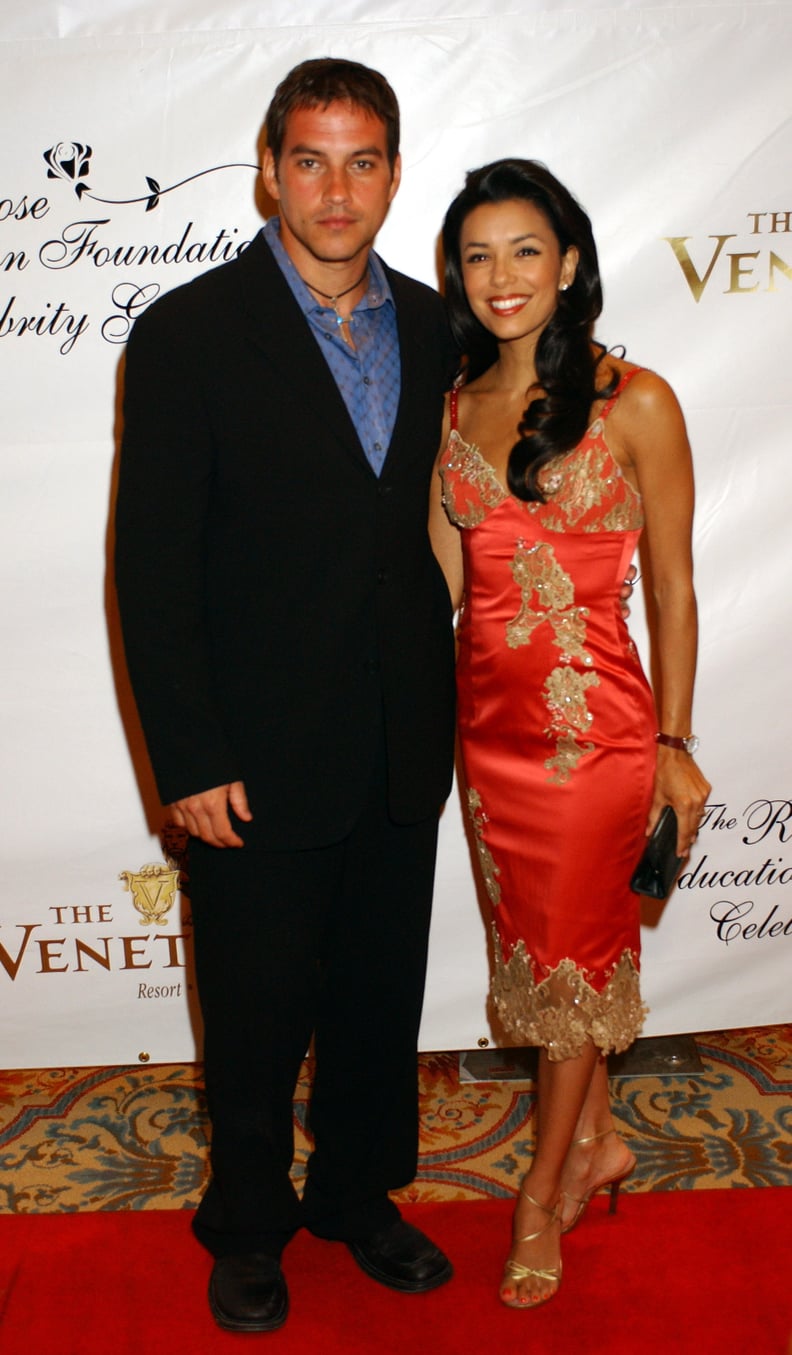 Eva Longoria's Relationship History: Tyler Christopher
When: 2002-2004
Longoria married the "General Hospital" star in 2002 but unfortunately got a divorce two years later. The two never spoke publicly about their relationship.
Eva Longoria's Relationship History: Hayden Christensen
When: 2004
The Star Wars actor and Longoria briefly started dating following her divorce from Christopher. Neither one has ever opened up about their short-lived romance, but the two seemed to have remained friends as they linked up at a charity event in 2010.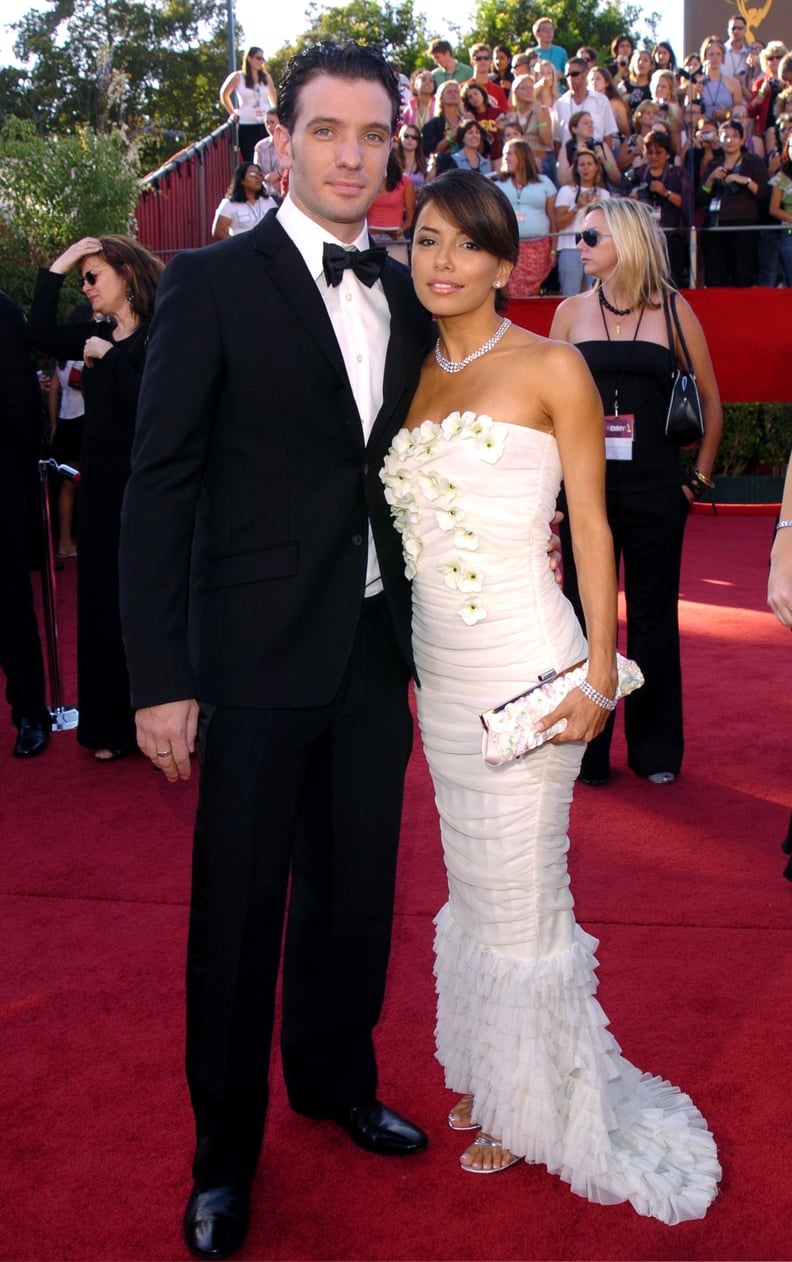 Eva Longoria's Relationship History: JC Chasez
When: 2004
The NSYNC star and Longoria were together for about eight months before calling it quits. Neither one ever spoke about their relationship, but when they were together, they attended the Emmy Awards.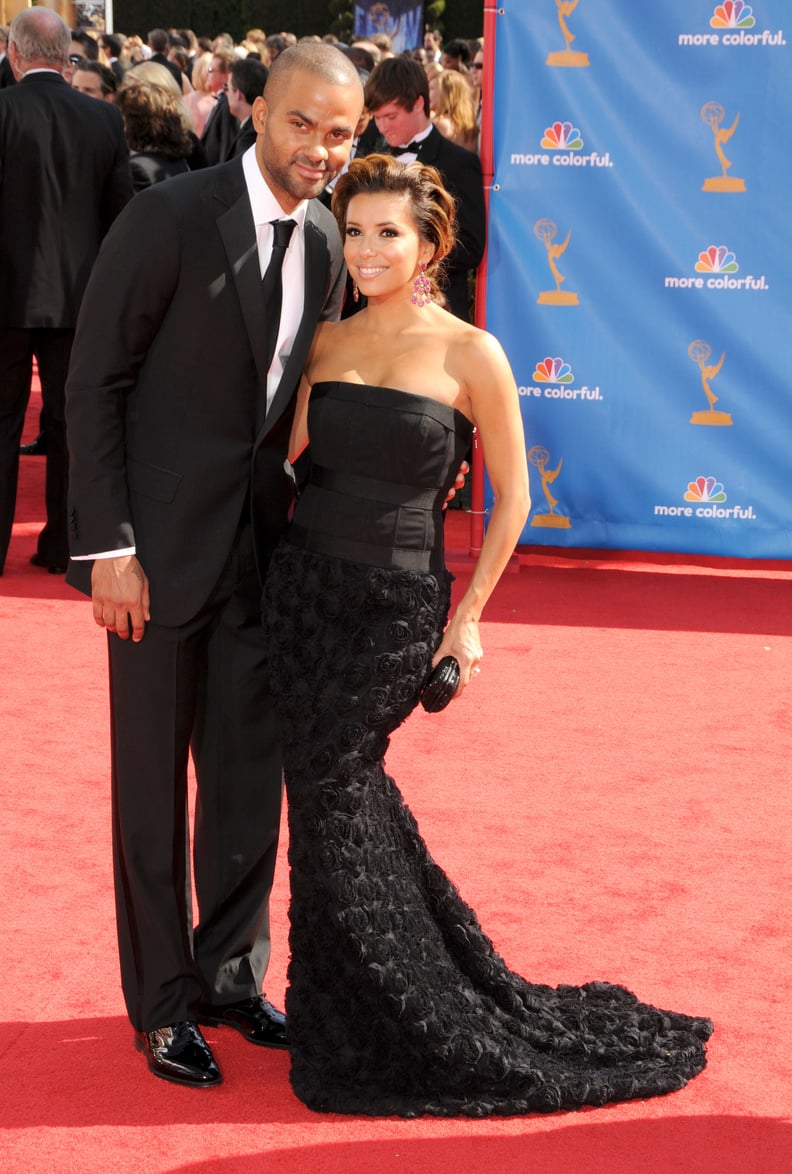 Eva Longoria's Relationship History: Tony Parker
When: 2004-2011
Longoria met San Antonio Spurs basketball player Tony Parker in November 2004, and almost exactly two years later, they were engaged. The once-happy couple had a civil ceremony on July 6, 2007, in Paris and then had a Catholic wedding ceremony at the Saint-Germain l'Auxerrois on July 7, 2007. In November 2010, Longoria filed for divorce in Los Angeles. Just a few days later, Parker filed for divorce in Texas. While discussing her divorce, the actor expressed that she found hundreds of text messages from another woman on her husband's phone. Unfortunately, Parker had an affair with Erin Barry, the wife of one his former teammates, ultimately resulting in their January 2011 divorce.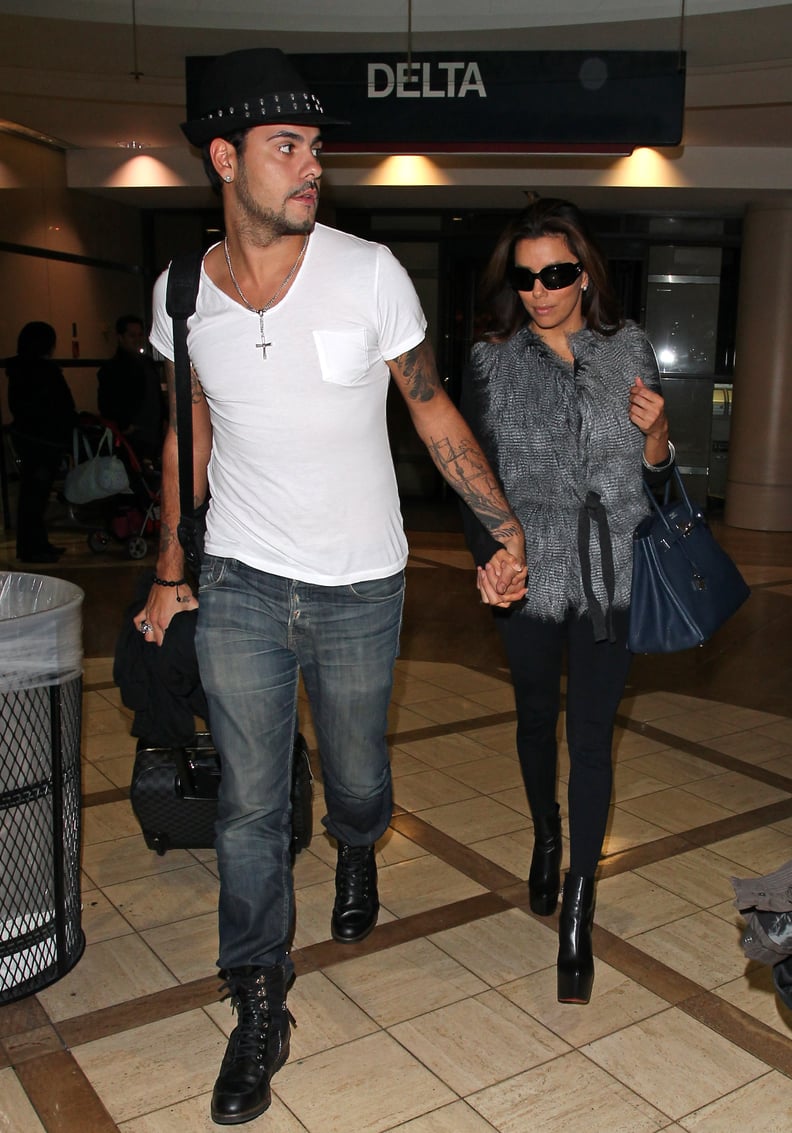 Eva Longoria's Relationship History: Eduardo Cruz
When: 2011-2012
Penélope Cruz's younger brother and Longoria became an item shortly after her divorce from Tony Parker. The two dated for about a year before they decided to split. They remain "just friends."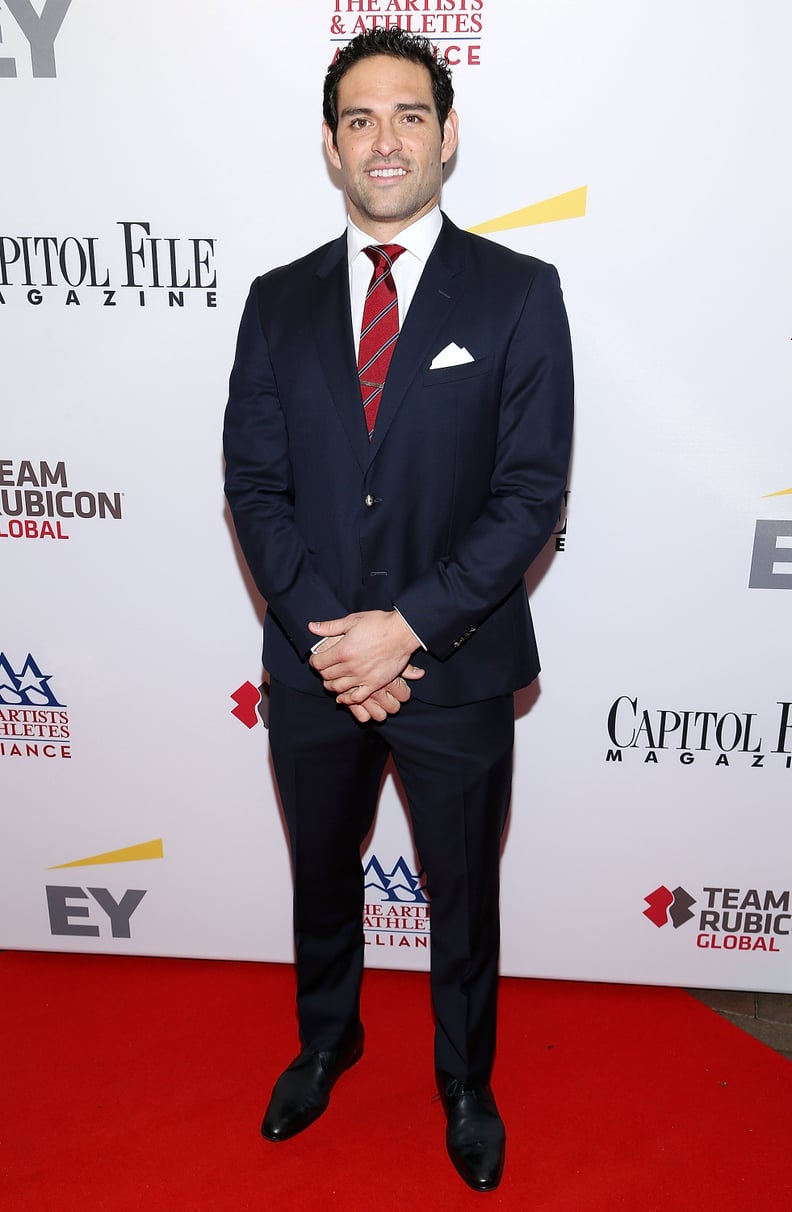 Eva Longoria's Relationship History: Mark Sanchez
When: 2012
The former New York Jets player briefly dated Longoria for a few months. Rumor has it that she left him because he was too hard to be around after the Jets kept losing during the time the two were together.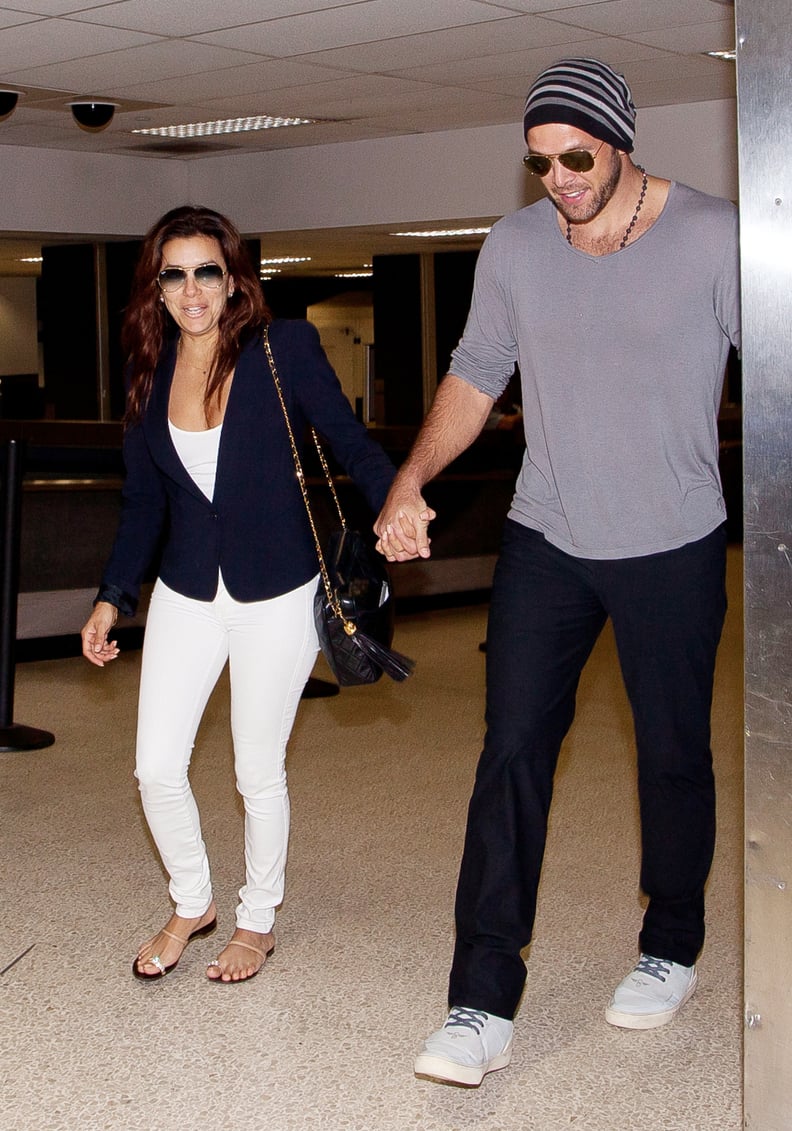 Eva Longoria's Relationship History: Ernesto Arguello
When: 2013
For this relationship, Longoria mixed business with pleasure. The actor and Arguello met when he was cast as a bachelor on "Ready For Love," a reality show she produced about three guys trying to find love. Sadly, their romance only lasted about four months. Rumor has it that the couple split because their work schedules made it hard for them to spend time together.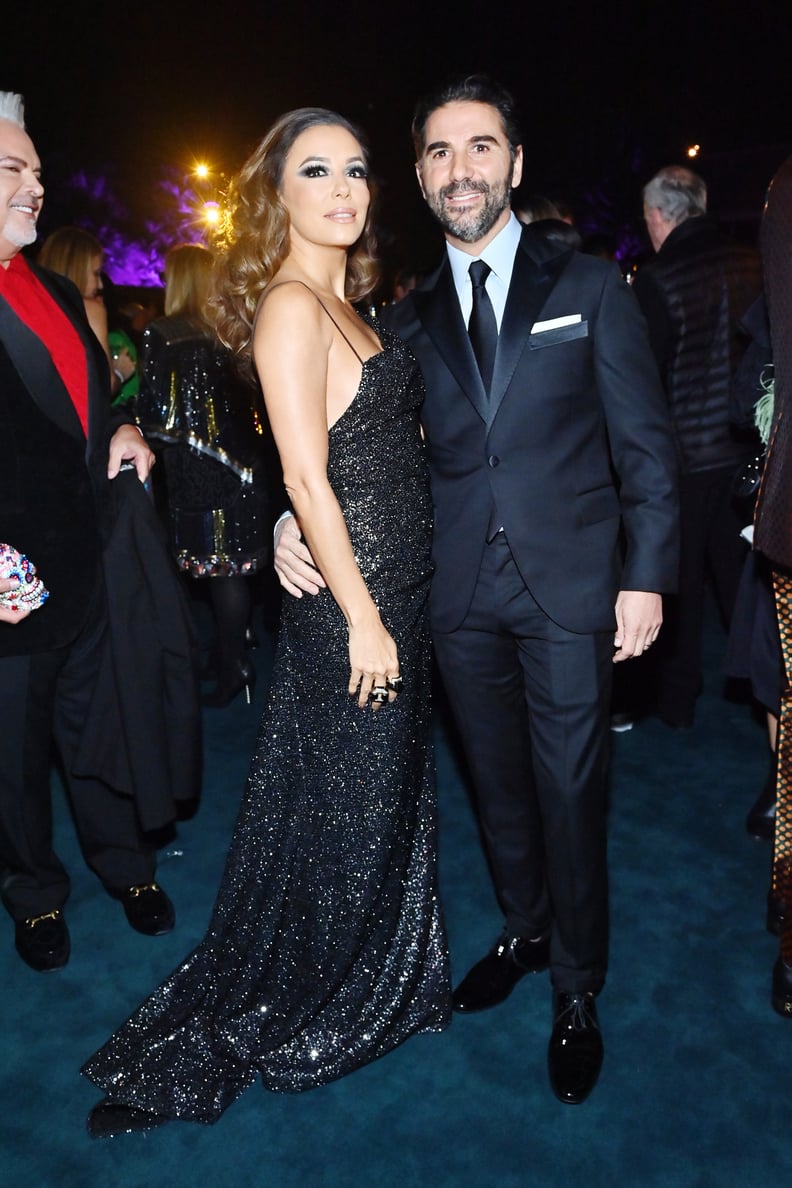 Eva Longoria's Relationship History: José Antonio Bastón