10 Wedding Trends You're About to See Everywhere in 2022
You said yes. Congratulations! Maybe you said yes a few months ago, or maybe you said yes right before a pandemic and now, three years later, you're finally about to say "I do." Let's take one collective deep breath, shall we?
According to "The Wedding Report," over 2.4 million US couples will be tying the knot in 2022. That's a lot of cake! To help those soon-to-be brides and grooms prepare, we spoke with wedding planners and other experts to get their takes on this year's top trends. From private elopements to themed parties, couples will be throwing more unconventional (and true-to-themselves) celebrations this year. And if that means wearing a Victorian ball gown, even better. Now start practicing your first dance moves — it's time to get married!
01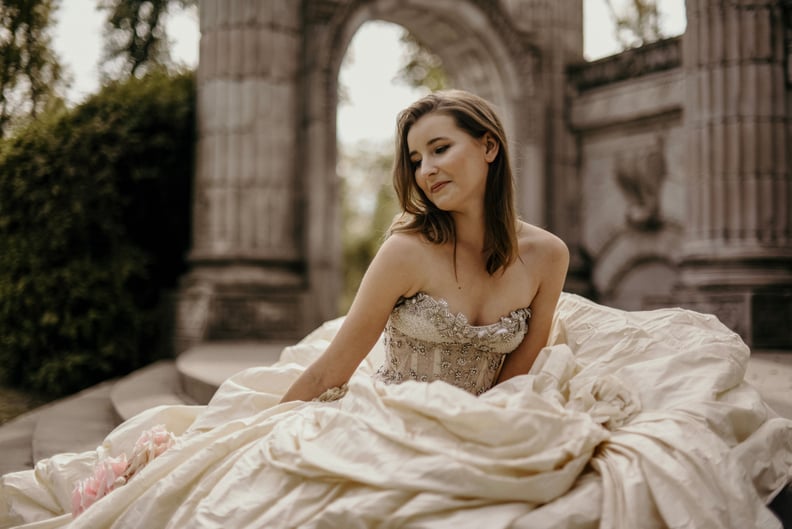 Princess Ball Gowns
Regency-era fashion is having a moment, and we're here for it. Gbemi Okunlola, founder of Alonuko Bridal, is especially excited for what she calls "the renaissance of the ball gown." "Many brides had to postpone or downsize their weddings, which gave them additional time and funds to reimagine their big day," she tells POPSUGAR. "They're deciding to make a grander entrance with a princess ball gown." The Duke of Hastings would be so proud.
02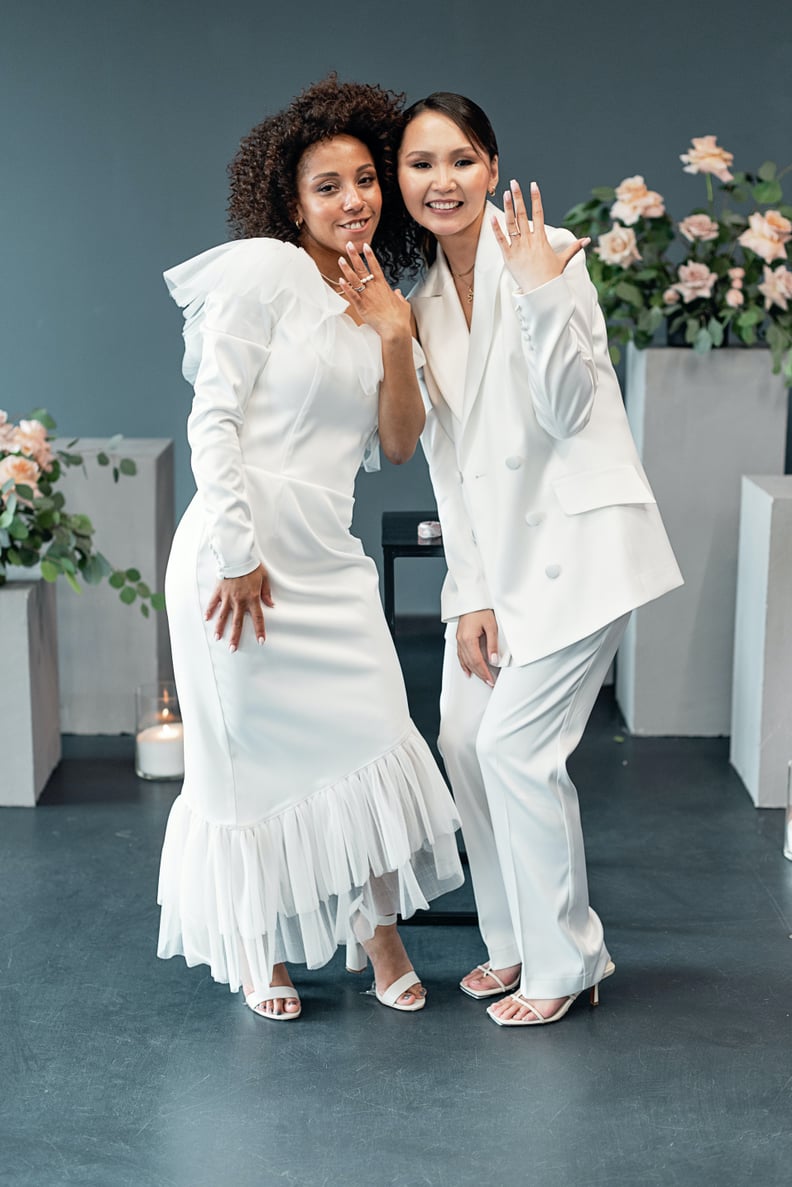 Pantsuits
Not into dresses but still want to make as strong of a statement? Gbemi suggests sporting a pantsuit. "There are so many options out now to create a custom pantsuit, with intricate details such as embroidery or beading that no other bride will have," she says. And unlike most wedding dresses, which are preserved (and never seen again), a striking blazer and a pair of slacks can become part of your everyday wardrobe.
03
Flash Photography
One of the top trends in 2022 will be happening behind the camera. While brides and grooms walk down the aisle, cut the cake, and dance the night away, professional photographers will be firing the flash. "This year's weddings are going to be all about having fun and letting loose," NYC-based photographer Rachel Leiner says. "Flash photography is a popular way to create lively photos that reflect that energetic vibe."
04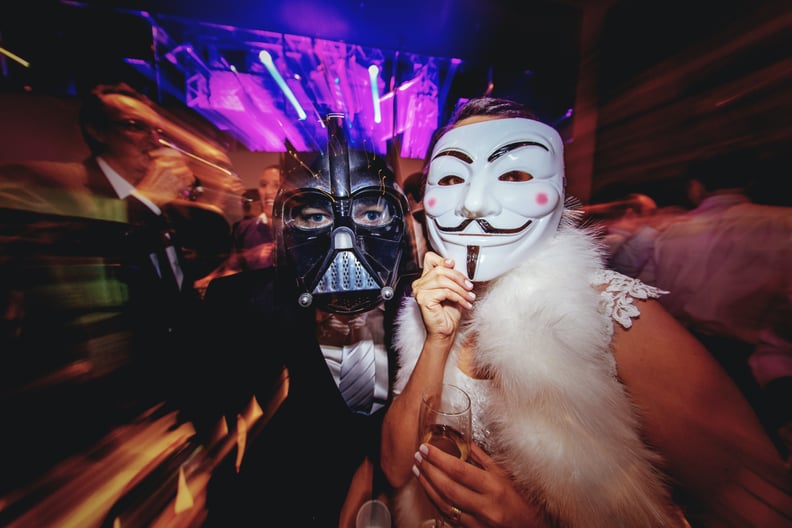 Unconventional Themed Parties
Getting married is a once-in-a-lifetime kind of moment, and sometimes that means rewriting the rules. In 2022, couples are reimagining their ideal wedding days, bridal showers, and bach parties. "They're choosing supplementary events that speak to their own interests and hobbies, like 'I do' BBQs, stock-the-bar parties, sunset catamaran cruises, and fun day trips or outdoor excursions," Emily Forrest, director of communications at Zola, says. Ultra-niche themes are also on the rise — like "classy carnival" and "witchy-meets-European-countryside." Who could ever decline a wedding this fun?
05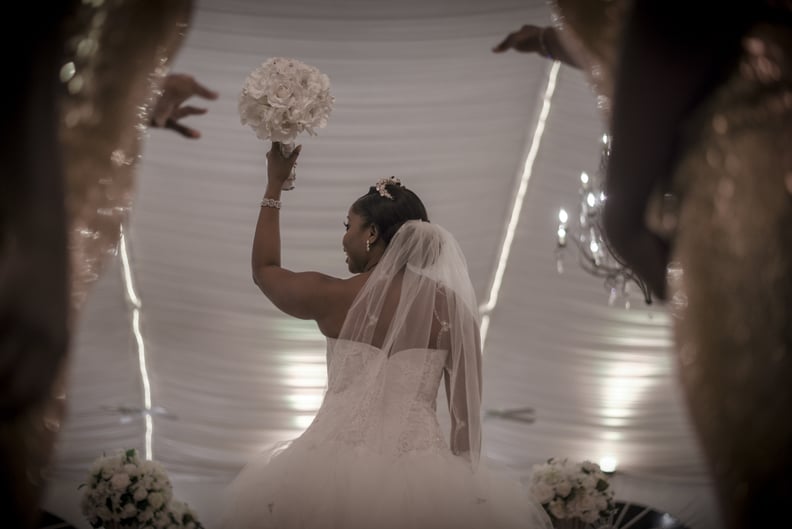 Cultural Traditions
06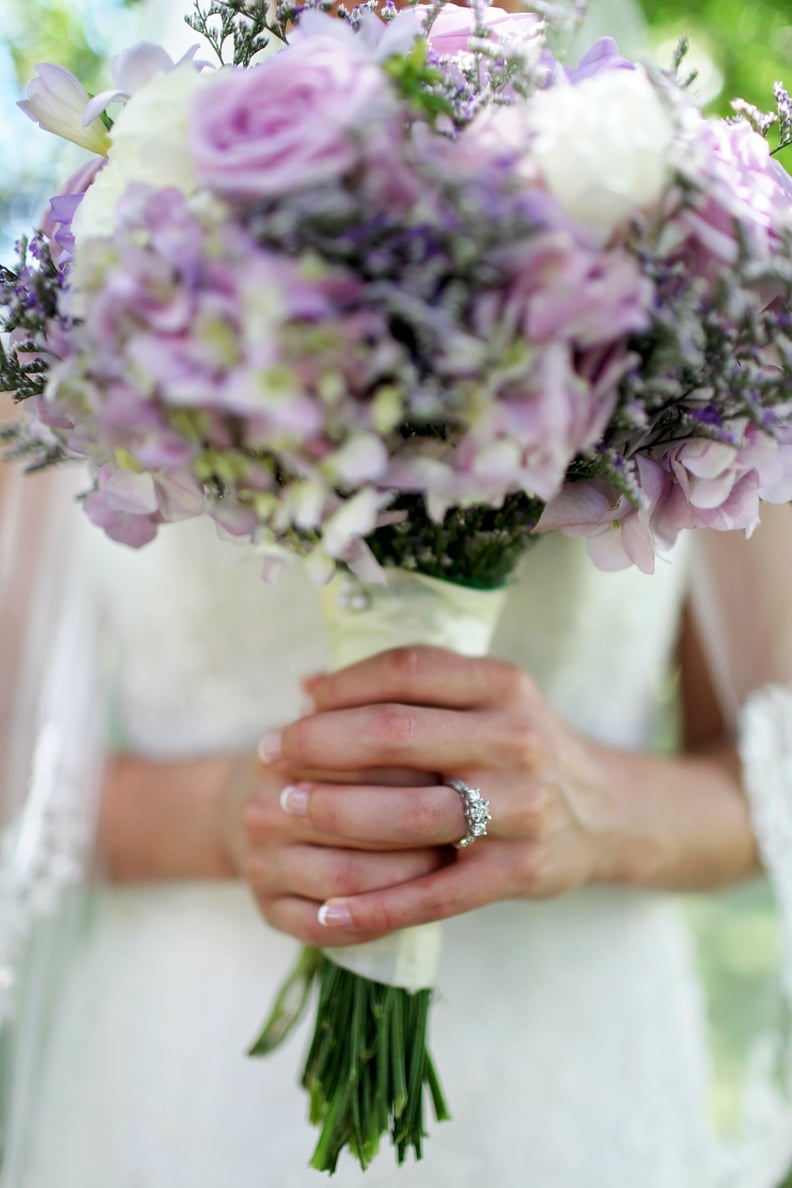 Very Peri
Another trend Tara predicts will be exceptionally popular is pairing Pantone's color of the year "Very Peri" with other vibrant hues. "Gone are the days of all-white wedding decor," she tells POPSUGAR. Don't be surprised to see pops of periwinkle in bridesmaid dresses, floral arrangements, and wedding invites in 2022.
07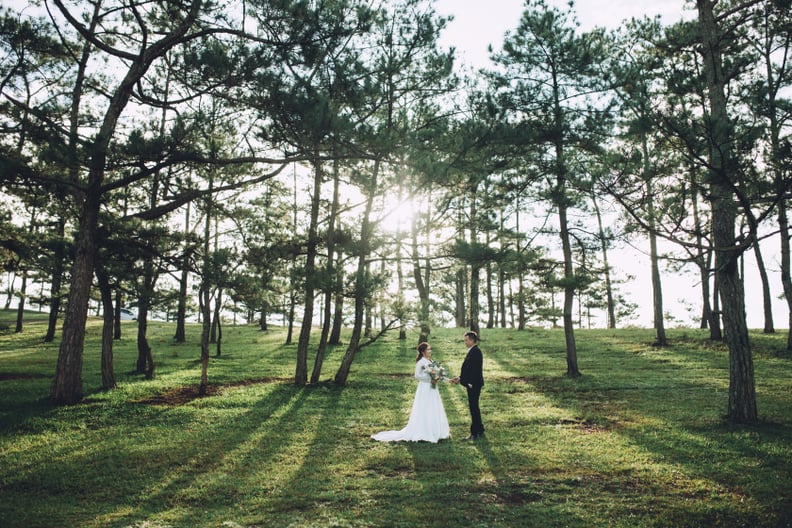 Sustainability
Forget that "something blue." Something green is becoming the new priority for environmentally conscious couples. "Secondhand wedding dresses have exploded in popularity," Sarah Baillie, author of the "Wildlife-Friendly Wedding Guide," tells POPSUGAR. Not only will you be saving money, you'll be saving the environmental costs of raw materials needed for a new dress. "Outdoor ceremonies and ceremonies at nontraditional venues are also on the rise," she says. "These locations are often naturally beautiful, requiring less work and materials in terms of decorations."
08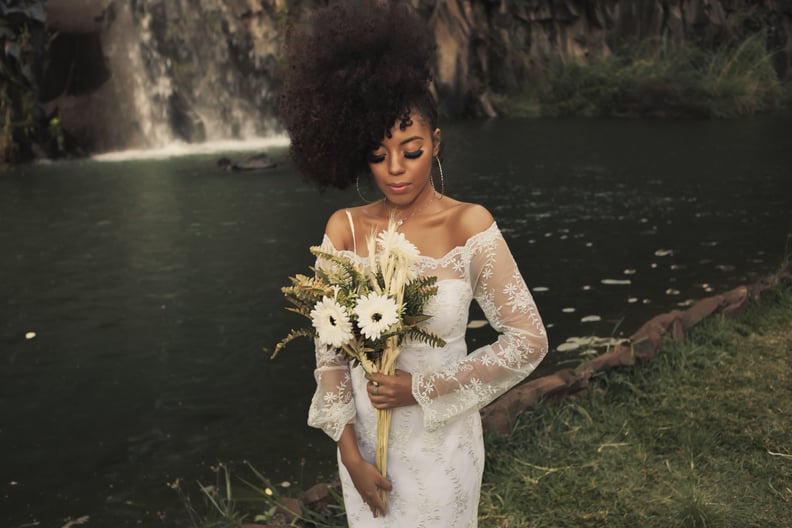 Natural Hair
Nicole Mangrum, global hair artist and expert on Intro, is all about the sparkly accessories, low buns, and natural hairstyles in 2022. "Being a girl with textured hair, I love seeing brides rocking their natural curls and coils instead of straightening," she says. "Being yourself and feeling naturally beautiful radiates confidence, and confidence is always on trend no matter the occasion." With clients like Michelle Obama and Oprah Winfrey, we know she's witnessed this firsthand.
09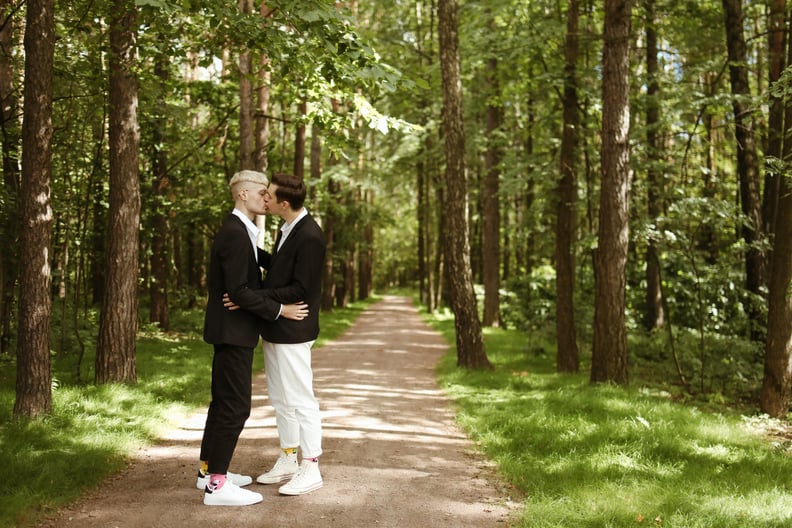 Elopements
"The pandemic caused many couples to view elopement as their only option to wed," Sarah Kelly, wedding operations manager at Simply Eloped, says. "Then they discovered how fun, intimate, and romantic eloping can be." Not only will you save yourself a ton of money (and stress), you'll also experience a celebration centered around what truly matters: the love between you and your partner.
10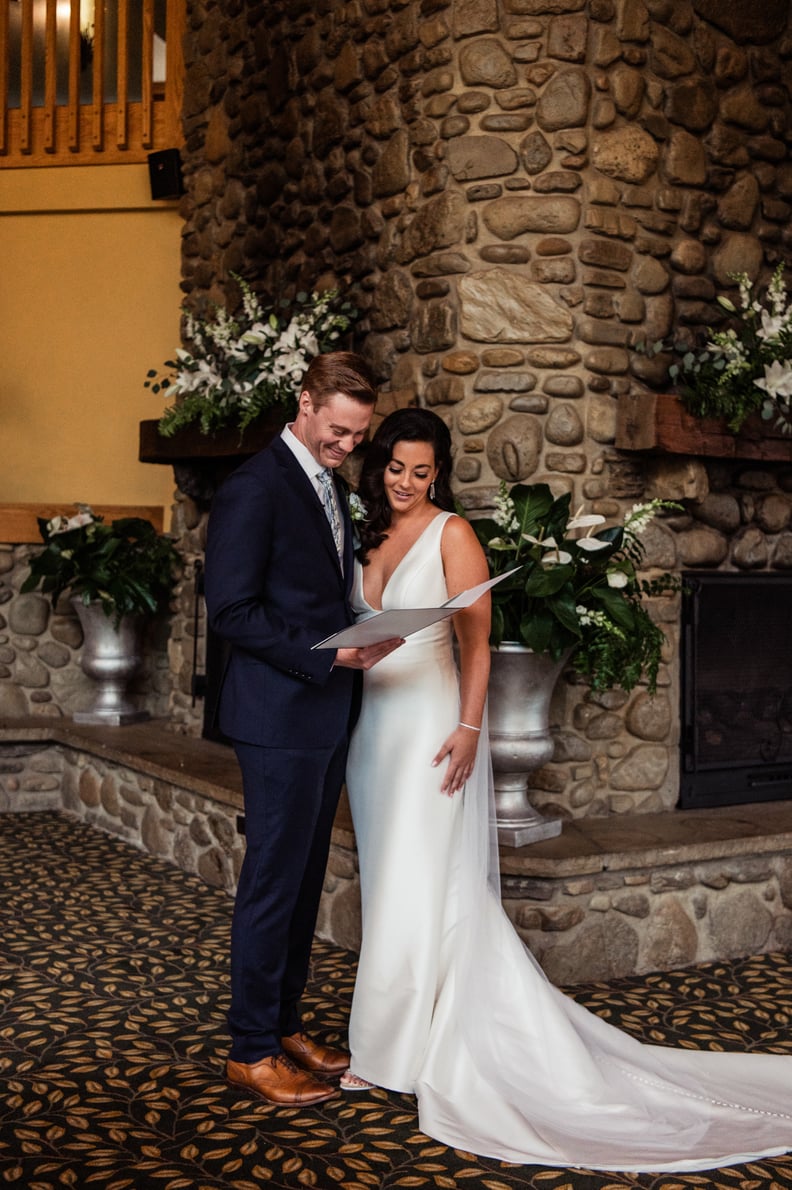 Private Vows
As a photographer who's often asked to document a couple's "first look," Jill Meisenzahl is witnessing more and more private vows. "Not everyone is comfortable being vulnerable in front of a crowd of people, but being raw and emotional in front of your person is much easier," she tells POPSUGAR. "This moment makes first looks more meaningful, and as a bride myself, I know this is something we will be doing on our wedding day."