5 Ways the Wedding Industry Will Change After the Coronavirus Pandemic
Over the last few months, many couples have had to make the heartbreaking decision to either cancel or postpone their wedding due to the ongoing novel coronavirus (COVID-19) pandemic. And while things are slowly starting to open up again, large gatherings in the coming months still aren't recommended, especially with a possible second wave of the virus expected to hit in the fall.
The wedding industry has quickly adapted to the current times to cater to engaged couples everywhere, but there could be some key changes once things do get back to normal. While weddings as a whole will remain the same, the planning process might look a bit different in the future. "Weddings are uniquely vulnerable to even the best intentions as we're hearing from so many couples that they don't want to compromise their vision so drastically that the biggest day of their lives feels sterilized or uncomfortable," Noelle Ahmad-Snedegar, owner and lead event designer at Lily & Grayson Events, told POPSUGAR.
Similarly, Kristen Daniel of Ked & Co. Event Design and Production said, "Our role in planning events has not changed, only pivoted. We have daily discussions with creative collaborators and clients on when to shift plans, and how that will look for the host, guests, and support staff. The main advice we give our clients is to make a decision that will relieve any stress or pressure they may be feeling. Planning a wedding or special event should not be stressful if you have an event producer. That's what we're here for! If moving your date into fall 2021 relieves you of being up all night and watching the news 24/7, this is the decision you need to make for yourself and your own well-being."
With a little help from our friends at Be Inspired, we've rounded up the major changes engaged couples could see when planning their future wedding. From safety guidelines on invitations to virtual consultations, keep reading to see them all now.
01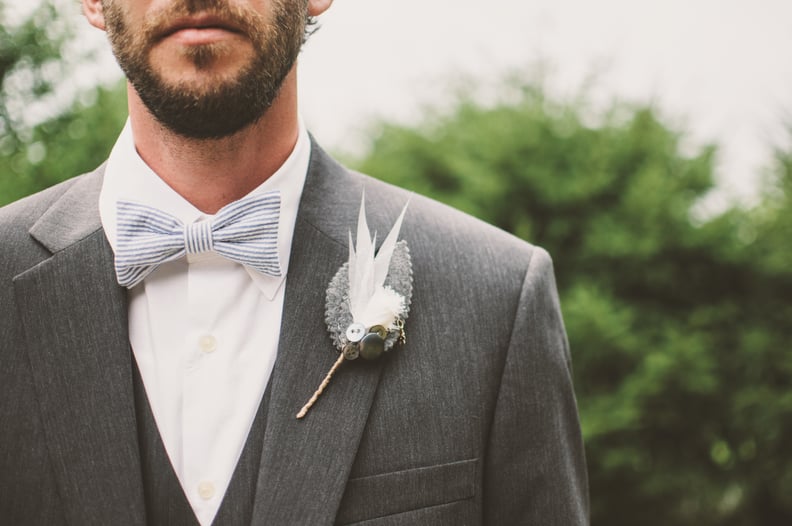 Wedding Planning Will Be More Virtual
"At Generation Tux, we haven't had to make many adjustments to our process because our business was designed for couples to design and rent their suits or tuxedos 100 percent online from the comfort and safety of their home. To make this process more enjoyable, we offer free swatches for color matching, a free home try-on for the groom, and a portal to manage everything online, including the groomsmen rentals. To finish off the process, we ship everything direct to each wedding party member 14 days before the wedding date. And for couples who are new to planning and renting online, our Customer Experience team is available to help them navigate it all." - Matt Ramirez, Senior VP of Marketing at Generation Tux
"Many companies will also be going online for the first time, especially those in the event industry who rely heavily on in-person experiences. [Businesses] will have to think creatively to incorporate the restrictions that have been put on gatherings and integrate some form of technology into their business and communications as we move forward." – Matt
02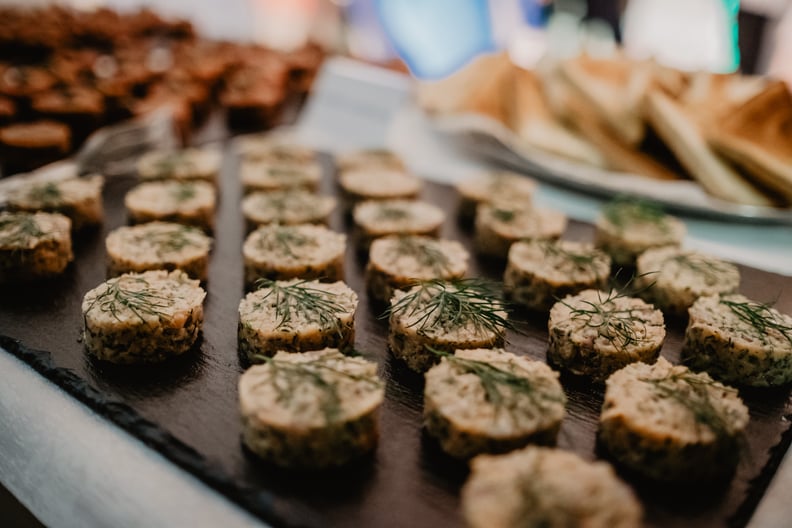 Health and Safety Will Be Even More of a Priority
"For the time being, focusing on remote celebrations, virtual nuptials, and at-home vows are great ways to keep love moving full steam ahead with proper social distancing, but what happens when it's time to get back to the party? We would never want to force guests to stand six feet apart on the dance floor or give a toast to the newlyweds with masks over their faces, so the first step is planning events with an appropriate time frame in mind. Once we finally get to roll into the season of approved gatherings, our focus will be on ensuring that the couple and their guests feel comfortable, safe, and cared for by the entire vendor team without compromising the vision for experience and design. This means heightening awareness of proper food and beverage handling procedures with gloved staff members, covered perishable stations, and moving to have attendants distribute what were once considered self-serve items (cocktail napkins, bread rolls, stirrers). This also means allowing guests opportunities to continue their recently learned best practices with restroom signage, discretely placed hand-sanitizer, and having items like single-use utensils or drinkware available upon request." - Noelle Ahmad-Snedegar, Owner & Lead Event Designer, Lily & Grayson Events
"We are really trying to navigate how weddings will take place once again, especially as a caterer. Staff training and procedures will be ultra-focused on everyone's health. Buffets will be different, more like small stations, to alleviate crowding. Each buffet station would most likely be operated by a chef or server, keeping safety in mind with gloves and face masks on during serving. Purchasing hand sanitizer to keep at all stations is definitely on our list too." - Sarah Kuhlberg, Creative Director, Collette's Catering
03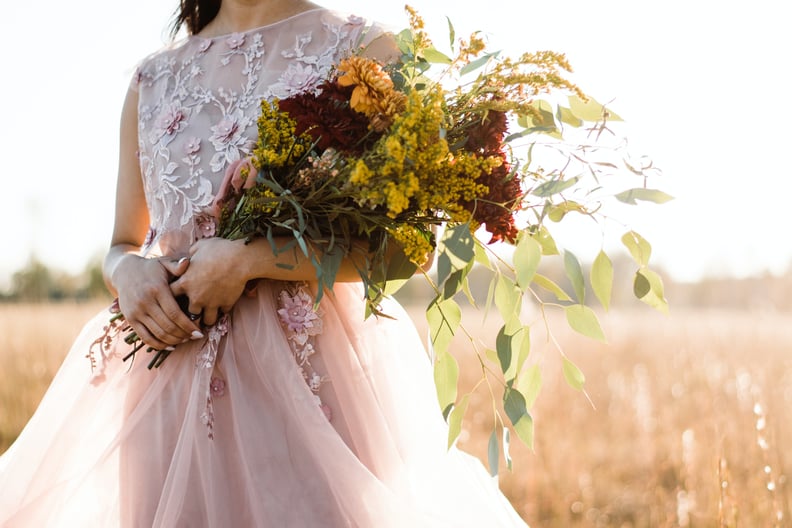 Seasonal Decor Will Shift
"The answer is the same approach we've always taken: What is our clients' vision for their wedding weekend and what are the most important elements for them? As a team, we have rescheduled 18 weddings from the spring and summer of 2020; I can say with confidence that each one was a completely unique case and we tailored the approach, our recommendations, and the strategy accordingly. For our weddings taking place in late summer and the fall, we're gearing up to put their tastings, walkthroughs, and design sessions back on the books which is an incredible feeling. But with each one, we're also making sure to have an all-encompassing conversation to discuss important elements:
What is their guest count looking like? What portion of their original list was made up of international attendants or elderly family members? How can we negotiate a new turnout expectation with the caterer?
Do we want to incorporate any form of live-streaming or, if we didn't have videography in the budget, perhaps this is a new investment and something that can be shared with those who don't feel comfortable attending?
For couples in the fall who rescheduled from the spring, what design elements do we need to pivot? Instead of handing out flower seeds at the ceremony, let's look into fleece blankets!
And of course, if stay-home orders are extended, let's discuss the most important elements for you two and what the best option would be for a reschedule or a pivot!"
- Noelle Ahmad-Snedegar, Owner & Lead Event Designer, Lily & Grayson Events
04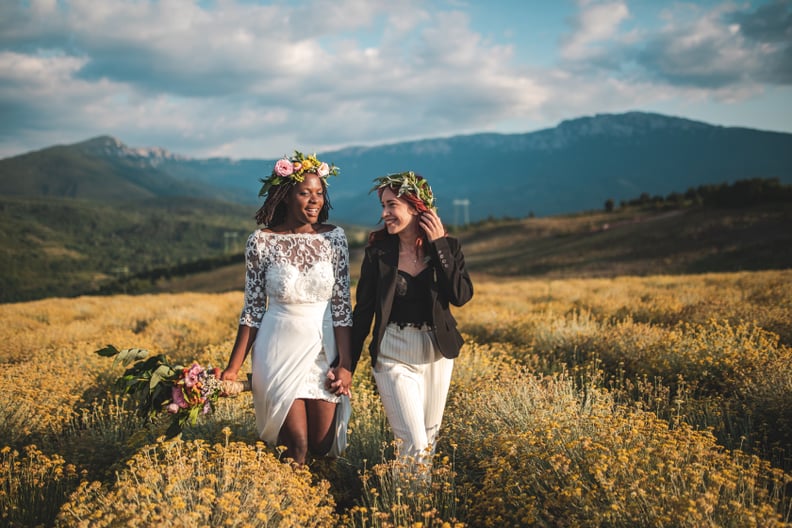 Weddings Will Be Smaller
"We believe that events will become smaller and feel more intimate moving forward. It's a change we're excited about, because couples can really focus on giving their nearest and dearest an unforgettable experience on their wedding day! Every detail will be that much more intentional." - Natalie Good, Creative Director at A Good Affair
05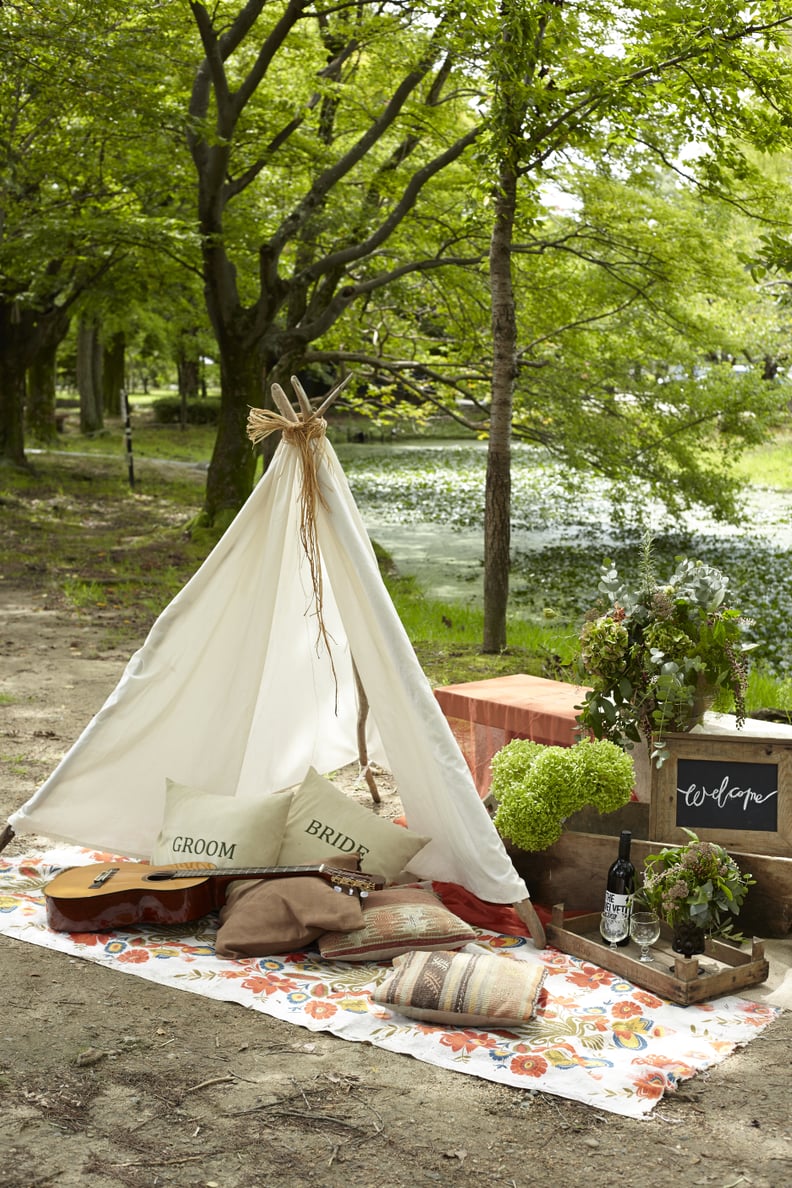 Invites Might Include Safety Information
"Summer parties can still be festive and safe. From picnic style dinners to backyard movie nights and driveway cocktail hours, we are going to see people enjoying events at home in a whole new way. By utilizing 'meal drop offs' from local caterers and incorporating some old-fashioned backyard games, you can create a fun and safe environment for you and your guests. Any size group can enjoy corn hole, oversized Jenga, and frisbee games. Before guests arrive, it's important to let them know what kind of measures you've taken to keep everyone comfortable and safe. When sending an invite, make sure to explain how you plan to take care of your guests' concerns – sanitizer station, disposable cutlery, pre-batched specialty cocktails, and ample bathroom space with an attendant sanitizing restroom consistently after each use, are a few ways to keep guests at ease. For those who still won't feel comfortable to venture out into group gatherings – we suggest adding a virtual experience as a way for them to feel included." – Ked & Co. Event Design and Production