26 Creative, '90s-Inspired Tattoos That Are All That and a Bag of Chips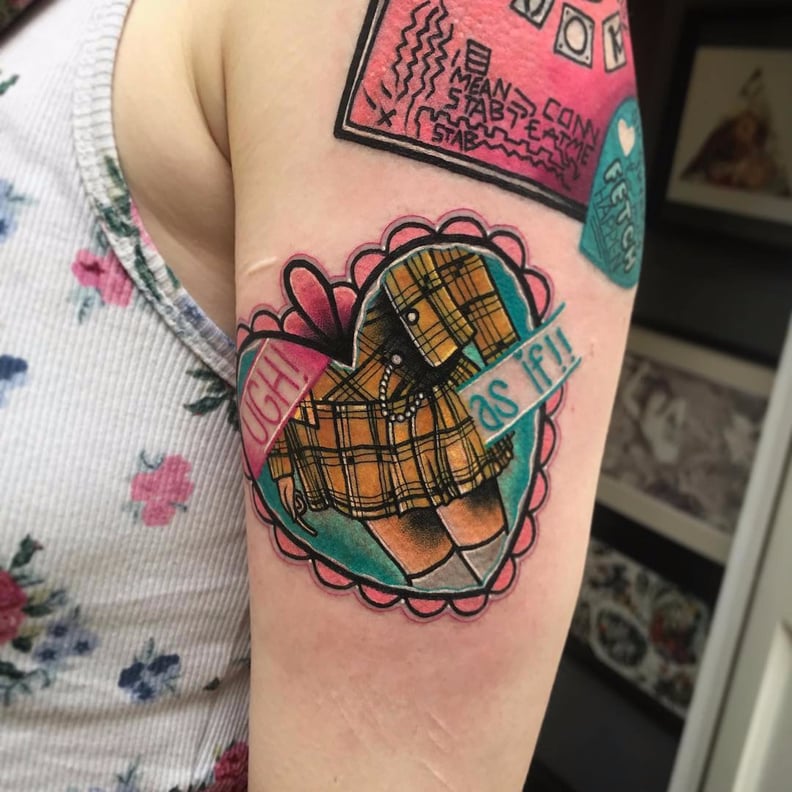 Tattoos can be tiny and tucked away or big, bold, and beautiful, but no matter what, they mean something special to ink wearers — and when it comes to millennials, what could mean more than the '90s? We had the best cartoons, the best toys, and (arguably) the best musical groups, so it makes sense that we'd commemorate the decade that made us in a colorful and permanent way.
Time to get inspired!
Spice Girls Platform Sneaker
Are You Afraid of the Dark?
The Fresh Prince of Bel-Air
Spice Girls Cassette Tape
Nancy Downs From The Craft
Fran Fine From The Nanny (and Rocko From Rocko's Modern Life!)
Chucky Finster From Rugrats
"Ugh" and "As If!" From Clueless
Cynthia the Doll From Rugrats
Abu the Monkey From Aladdin
Krumm From Aah! Real Monsters