7 Strap-Ons That Are Both Comfy and Pleasurable
Every editorial product is independently selected by our editors. If you buy something through our links, we may earn commission.
If you want your vulva-owning partner to penetrate you hands-free, it's time for you to invest in a strap-on dildo. A strap-on is a two-piece sex toy that includes a dildo and a harness that secures the dildo to your body, explains Zachary Zane, author of Boyslut: A Memoir and Manifesto and sex expert for P.S. Condoms.
Though it may look complicated, it's not hard to figure out how to use a strap-on. The dildo is designed to be inserted into the harness through a built-in feature called an O-ring, which keeps the dildo in place while you have oral, vaginal, or anal sex. Typically, the harness is placed below the hips — more or less where a penis would be — but there are also strap-on harnesses that anchor the dildo to the thigh, hand, and foot.
Regardless where you decide to place it, the point of wearing a strap-on sex is pleasure. Whether you call it pegging or topping, strap-on sex allows people to engage in hands-free penetrative play, no matter their genitals, explains Zane. And with a strap-on harness or strap-on dildo, a vulva owner can penetrate their partner without using their fingers or a hand-held toy.
"Strap-on sex also allows penis owners to penetrate their partner if they struggle to maintain an erection, or if their partner craves a larger phallus," he says.
For those looking for a vibrating strap-on or a dildo harness, the specific strap-on you buy will depend on your genitals, as well as your pleasure preferences, budget, and preferred style. But if you need some ideas on where to get started, here are the best strap-ons for beginners and aficionados alike.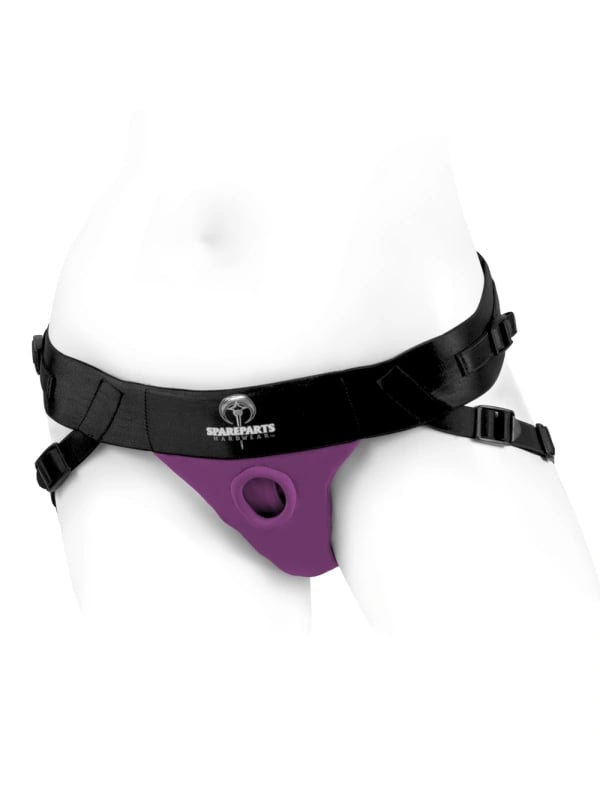 The Best Strap-On
SpareParts Joque Harness ($138)
This strap-on harness is a super-adjustable neoprene harness that can be tossed right in the wash when all is said and done. If you need clitoral stimulation to climax, you'll be thrilled to learn that the Joque also features two pockets for bullet vibrators. Simply pop in a mini vibrator (or two) to transform this strap into a clitoral stimulator for the wearer and/or receiver.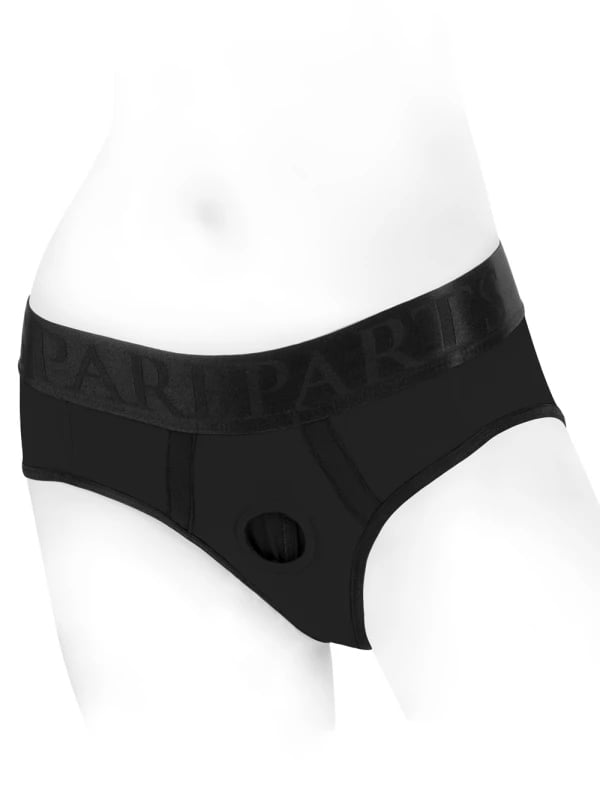 The Best Underwear-Style Harness
SpareParts Tomboi Harness ($110)
If you prefer to keep your genitals covered during sex, a good option could be an underwear-style harness like this one. This harness fits like a pair of formfitting briefs, but unlike regular underwear, this pair has a built-in O-ring you can fasten a dildo to when you're ready to get down. It also features two vibrator pockets for additional stimulation. Made from breathable fabric, you can wear this option under your clothes all day.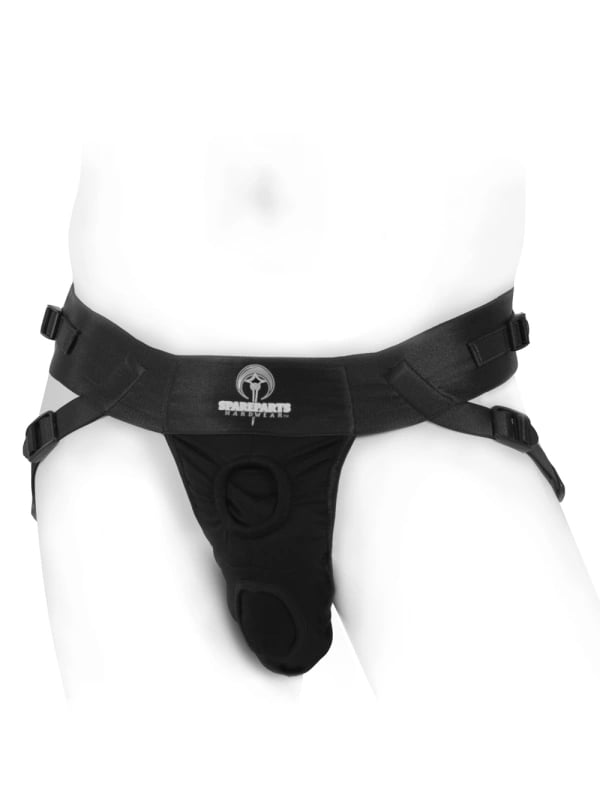 The Best Strap-On For People With Penises
SpareParts Deuce Harness ($155)

Also made by SpareParts, the Deuce Harness offers many of the same benefits as the Joque: adjustability, durability, and functionality. The difference? While the Joque is designed for people with vulvas, the Deuce is designed for people with penises. Rather than sporting just one O-ring for one dildo, the Deuce has two. This gives the wearer the opportunity to explore double penetration with their penis and a dildo or with two dildos. It also allows them to penetrate their partner even when they are not fully erect.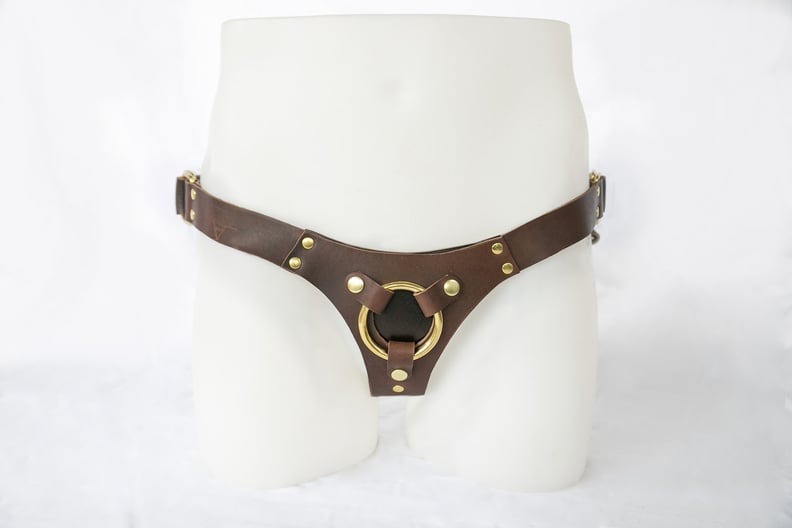 The Best Leather Strap-On Harness
Switch Leather Co. Ramona Harness ($145)

If you're interested in buying a leather harness, don't look beyond the harnesses handmade in Portland, OR, by queer-owned company Switch Leather Co. Each and every harness isn't just a pleasure aid, but a piece of art. This jockstrap-style harness features an adjustable waistband, as well as two leather straps that wrap under your legs and around your butt. The design also boasts a stunning gold O-ring that can accommodate dildos up to two inches in width.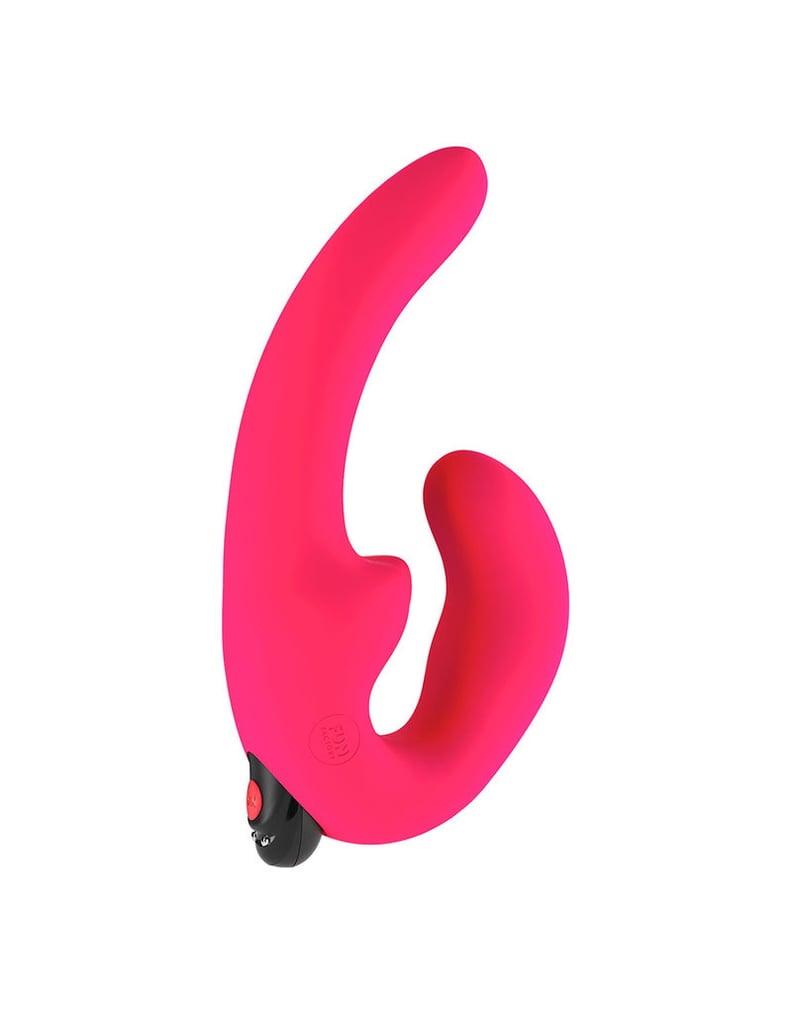 The Best Strapless Strap-On
Fun Factory ShareVibe ($130)

Fun fact: there is a type of strap-on out there that doesn't actually require any harness at all. These are best known as strapless strap-ons or double-ended dildos. Rather than using an external harness to secure the dildo to the wearer's body, these strap-ons are held in place internally by the receiver's pelvic-floor muscles.
"These are best for couples where both people enjoy being penetrated and an internal sense of fullness," says Zane.
And best of all strapless strap-ons is this one, which features an ergonomic design that allows one end of the product to "hook" into the wearer's G spot while the other extends for penetrative pleasure. Definitely try using this strap-on without a harness, but if you don't like it or it isn't working, don't be afraid to wear it with a harness. Many people find it super tiring to hold a one-pound toy in their body for the duration of sex.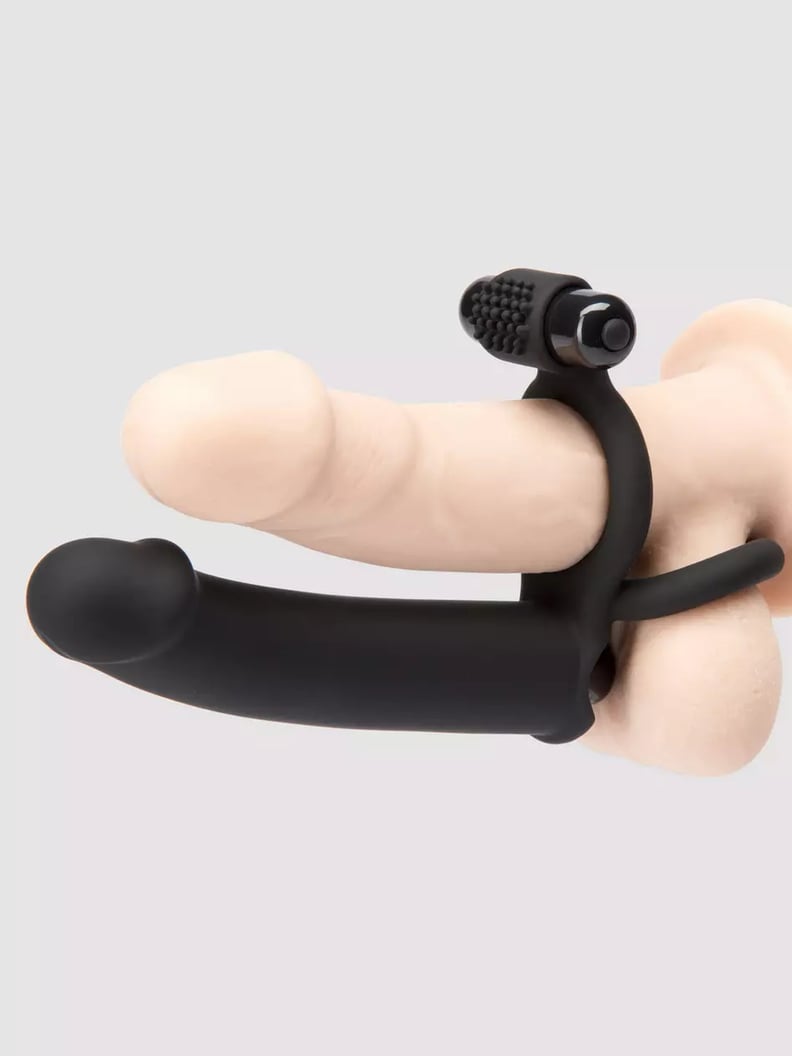 The Best Strap-On For Double Penetration
Lovehoney Double Fun Vibrating Double Penetration Strap-On ($37)

Essentially the love child of a vibrating cock ring and a strap-on, this strap-on secures onto the base of a penis. This toy allows a penis-owner to penetrate their partner's vagina with their penis and their partner's anus with a dildo simultaneously, explains Zane.
"It turns you into a one-person double-penetration machine," he says. Bluntly, this is no beginner strap-on. This requires patience, practice, and a whole lot of lube, and it's best reserved for those who have already tried anal or double penetration.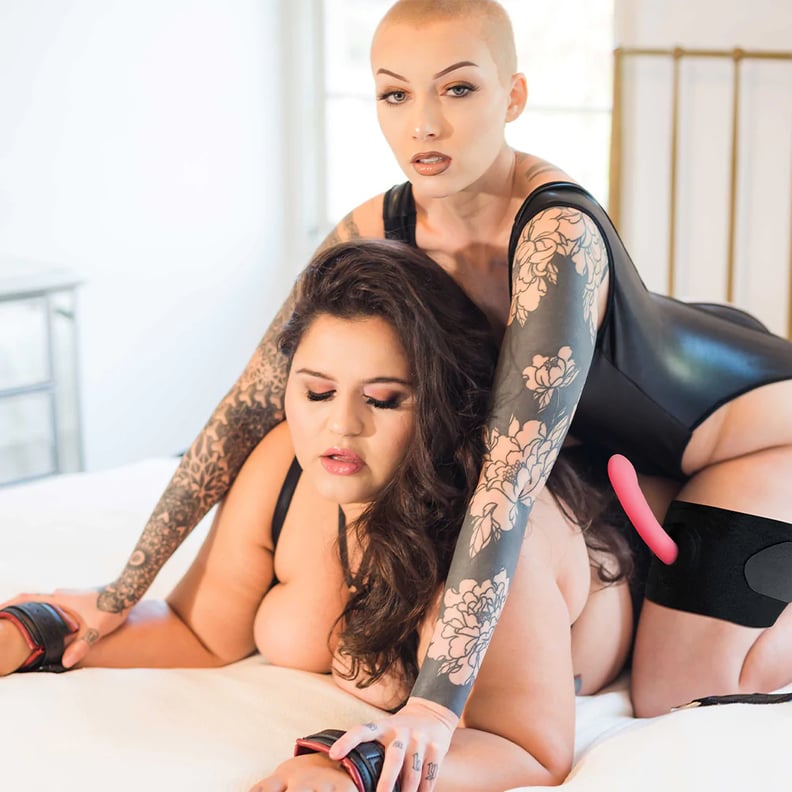 The Best Strap-On Thigh Harness
Sportsheets Ultra Thigh Strap On ($38)

Looking for a hands-free way to penetrate your partner right from the comfort of your chair? Look no further than this thigh strap-on. This ultra-adjustable option is designed to wrap around your upper leg and secures shut with Velcro. Made of neoprene (the same material of most workout knee sleeves), you can pop this baddie right in the washing machine when you're done. Just make sure to measure the circumference of your leg before purchasing. While it's pretty darn adjustable, it won't fit everybody, and if the circumference of your leg is smaller than 17 inches around or larger than 32 inches, it won't fit.