10 Books Paired With 10 US Beaches For Ultimate Summer Reading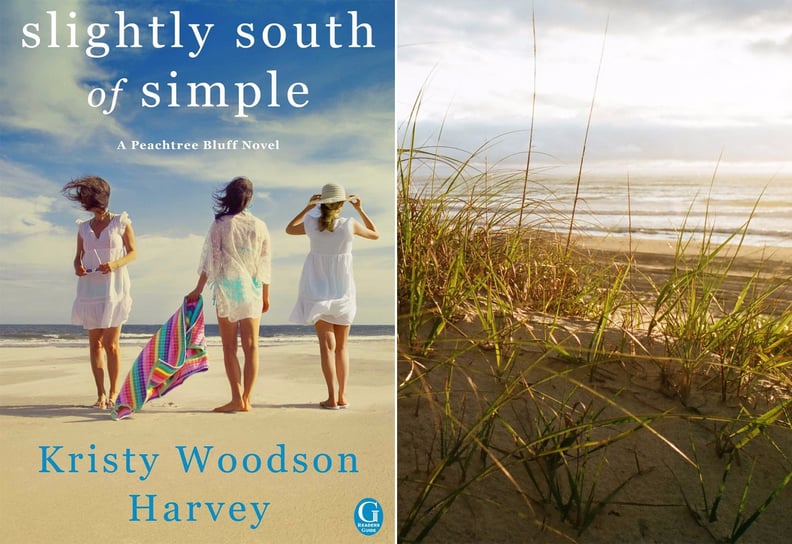 It doesn't get any better than reading a good book on the beach, plus maybe with a margarita in hand. But even if the ocean and sand aren't within your reach, you can still escape into juicy page-turners with Summer settings as the next closest thing. To help inspire your next list of reads, we've selected 10 beachy books (either set on shore or ideal for laid-back reading) and 10 US beaches that make the perfect pair.
Keep reading for the ultimate Summer reading and to find out how you can actually access books for free at these 10 beaches!
01 All the Missing Girls + Carolina Beach in Wilmington, NC
Nicolette Farrell hasn't returned to her rural hometown of Cooley Ridge, NC, since her best friend disappeared 10 years ago. When Nic comes back to care for her father, the case reopens and her neighbor Annaleise also goes missing. Nic tries to get to the bottom of both disappearances while learning shocking truths along the way. All the Missing Girls by Megan Miranda (out June 28) is a psychological suspense that will be even more of a thrill to read at Carolina Beach in Wilmington, NC.
02 Slightly South of Simple + Cape Hatteras National Seashore, NC
Three sisters and a mother reunite in their small hometown of Peachtree Bluff, where a secret from their past becomes revealed. Their powerful bonds are put to the test as the drama unfolds and jeopardizes their family dynamics. Since Slightly South of Simple by Kristy Woodson Harvey is full of heart, emotion, and Southern charm, we couldn't help but to think of Cape Hatteras in Outer Banks, NC.
03 The Summer House + Narragansett Town Beach, RI
Flossy Merrill makes her three grown and ungrateful children come to the family's Rhode Island beach house to celebrate their father's 80th birthday. Flossy tries to get her family back on track, especially since all of her kids have dysfunctional lives of their own. Everyone begins to appreciate the home they've all grown up in after the fact that Flossy plans on selling it. Charming and warm-hearted, The Summer House by Hannah McKinnon (out June 6) can easily be imagined in the beach town of Narragansett, RI.
04 Beach House For Rent + Isle of Palms, SC
Cara Rutledge rents out her beach house on Isle of Palms, SC, (ding, ding, ding!) to Heather Wyatt. The two women are of different generations but end up coming together — and living together — for their own reasons. A tragedy draws Cara back to her own rental while Heather refuses to leave her Summer sanctuary. Under one roof, they try to figure out how to return course by the end of the season and rely on each other for help along the way. Beach House For Rent by Mary Alice Monroe (out June 20) is a charming and poignant story ideal for Summer reading.
05 The Seven Husbands of Evelyn Hugo + Venice Beach, CA
Unknown magazine reporter Monique Grant has no idea why Hollywood icon Evelyn Hugo chose her for the job of writing the movie star's biography. Despite her less-than-impressive career and failed marriage, Monique seizes the opportunity to make a name for herself. As the classic film actress reveals her journey to stardom from Los Angeles in the 1950s and her departure in the '80s, Monique learns that both of their lives intersect in more ways than one. Taylor Jenkins Reid's latest novel, The Seven Husbands of Evelyn Hugo (out June 13), recounts Old Hollywood in present day. Venice Beach, CA, has its own long-standing history as a staple destination that only adds to the rich tales of Los Angeles.
06 Wish You Were Here + Santa Monica, CA
Renée Carlino's newest novel, Wish You Were Here (out Aug. 15), is a journey of finding love and purpose. Charlotte has been feeling lost as she's spent her 20s working pointless jobs and being in bad relationships. Things aren't looking better at her fast-food gig in Los Angeles — until she meets a handsome and mysterious painter named Adam. Another relationship follows the unfortunate falling out with Adam, leading her to a life-changing journey across the world. With all walks of life who come through Santa Monica beach in LA, you might see an Adam or Seth of your own.
07 Sea Breeze Series + Gulf Shores, AL
Abbi Glines's nine-part Sea Breeze series all starts in a shore town where Sadie White serves a wealthy family for the Summer. Each book is steamier than the next, and on the picturesque Gulf Shores of Alabama, a Summer romance is never too far.
08 The Party + Baker Beach, CA
What was once a picture-perfect life of a wealthy family in San Francisco falls apart, and it all begins with the daughter's Sweet 16 celebration. In The Party by Robyn Harding (out June 6), secrets are revealed, friends turn their backs, and the truth about Jeff and Kim's sweet daughter comes to light. Things that their suburban neighbors never knew or saw makes you wonder which other families on San Francisco's Baker Beach are more than meets the eye.
09 Jimmy Buffett: A Good Life All the Way + Pensacola Beach, FL
Acclaimed music critic Ryan White chronicles the life of musician and businessman Jimmy Buffett in the self-titled biography Jimmy Buffett: A Good Life All the Way. Through interviews with friends and family, Coral Reefer Band mates, and business partners, White unveils the life of Buffett as more than the founder behind the tropical brand and iconic song, Margaritaville. It's not hard to envision Buffett lounging on Pensacola Beach, FL, sipping on a margarita himself.
10 The Regulars + Rockaway Beach, NY
Best friends Evie, Krista, and Willow are three regular girls living in New York trying to survive their mid-20s like anyone else. But when they come across a magic tincture called Pretty, their lives completely change for the better (for now) with supermodel looks and opportunities they could've never imagined. The Regulars by Georgia Clark shows the dark side of beauty, and what better pair than one of New York's own popular escapes, Rockaway Beach in Queens.
Planning to hit one of these beaches this Summer? Make sure to grab a beach read from Simon & Schuster when you get there! Just download the Foli app (free from the App Store and Google Play), and you'll be able to access 10 bestselling Summer reads for free from the comfort of the sand. The list will include Slightly South of Simple by Kristy Woodson Harvey, All the Missing Girls by Megan Miranda, The Woman in Cabin 10 by Ruth Ware, and so many more! Find more book recommendations here and remember to share your favorite Summer spots and upcoming beach reads with #WhatBeachWhatBook and #POPBOOKS all Summer long!