35 Collarbone Tattoos That Are Subtle and SO Sexy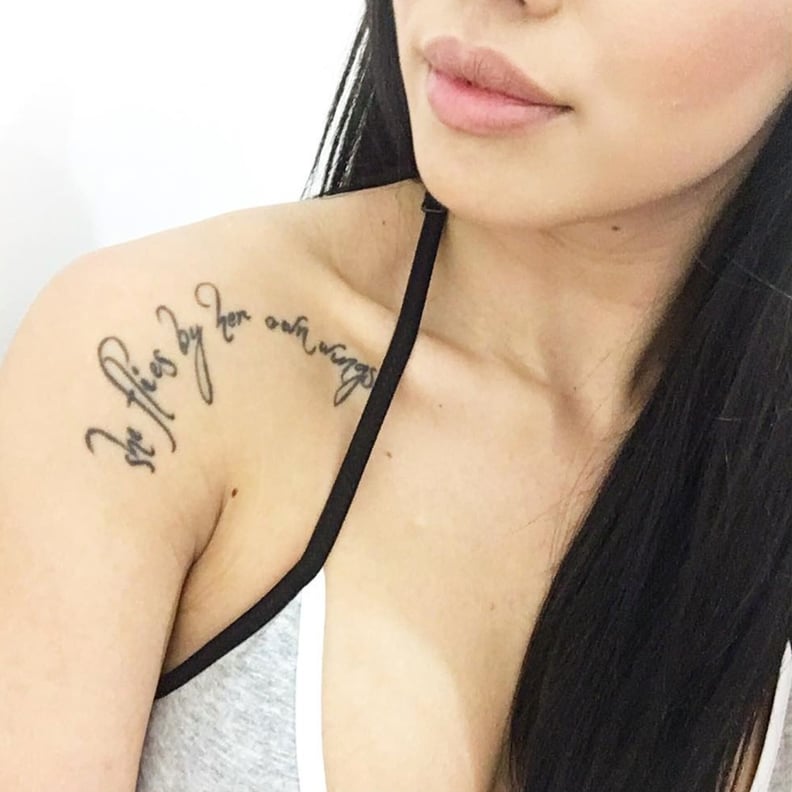 With tattoos, it's all about placement. Where you get inked says a lot about the artwork itself, and a sexy and subtle collarbone tattoo is the perfect way to get your point across. We rounded up 30-plus beautiful ideas for collarbone ink; read on to see!
01
"She flies by her own wings"
08
"You're gonna rattle the stars, you are."
17
"Embrace your weirdness, appreciate your uniqueness"
20
"Wild hearts dance to the beat of their own drum"
22
"From out of the shadows she walks like a dream"
28
Salvador Dalí Alice in Wonderland Art
31
"Everything happens for a reason"