This Couple Got to Take Their Wedding Photos Around Disneyland With the Halloween Decor!
If you've ever visited Disneyland during Halloween Time, you know that it's one of the best times of the year to go. Newlyweds Michelle and Brian decided to have their Disney Fairy Tale Wedding around their favorite season and were able to capture moments around the park with all the festive decor.
The couple met at Santa Clara University, where they were both pursuing engineering degrees. After being placed into the same quarter-long group lab project, they found themselves wanting to spend more time together and eventually began dating toward the end of that quarter. Though Michelle has always been Disney obsessed, Brian became a fan much later in his life when he first visited Disneyland in 2015 with her family. Little did Michelle know that he was actually scoping out locations for a proposal, and in December that year, he popped the question in front of Sleeping Beauty Castle. They've since become annual passholders.
When it came time to plan their wedding, Michelle told POPSUGAR, choosing Disney was always at the forefront. "It was very special that we could incorporate our favorite place and share it with our families in the days leading up to and after the wedding," she told us. "It was quite surreal walking through the parks and running into our families. Our guests are still raving about the wedding and their experiences at Disneyland."
The bride loves Halloween, while the groom is more into the Fall, so it was the perfect season for the two to tie the knot. They even attended Mickey's Halloween Party during their Disneyland Honeymoon. "We were so excited to take the photos with the Fall decor because although we didn't necessarily have pumpkins in our wedding decor, the photos captured our favorite time of year at our favorite place on earth," Michelle said.
The couple's ceremony took place at Rose Court Garden at the Disneyland Hotel, followed by cocktail hour at Brisa Courtyard and a reception at the Grand Californian's Trillium Room. Their colors featured a muted lavender for the bridal party with purple, white, pink, and yellow flowers. A single yellow rose was placed in every wedding arrangement in honor of the bride's mother, who passed last year. Michelle even handmade all the personal florals herself, including the bouquets and corsages.
"Our wedding 'theme' was us, meaning we wanted every detail to reflect us as a couple," she told us. "Our tables were attraction posters of rides we went on during the engagement trip, our escort cards were Fastpasses made by Disney with a barcode of our dating anniversary, engagement date, and wedding date." Brian's boutonnière even had the very first Disney pin Michelle got him, and they custom designed "I'm Celebrating" buttons along with a guide map program from Etsy.
Though their wedding day was filled with special moments, including a surprise meet and greet from Mickey and Minnie, Brian and Michelle's favorite moment by far was their first look. "It was absolutely magical seeing each other for the first time and having that private moment together before the ceremony," Michelle said. "It felt perfect knowing that we were going to be at each other's side for the rest of our lives. Brian's first word when he saw me was 'WOW' . . . and it's too funny because you can clearly see him saying it on our wedding trailer."
When they walked into their reception together before the guests arrived, their DJ even played "Beauty and the Beast" for them to share a special moment together. "It honestly was the best day ever," Michelle said.
See their beautiful photos!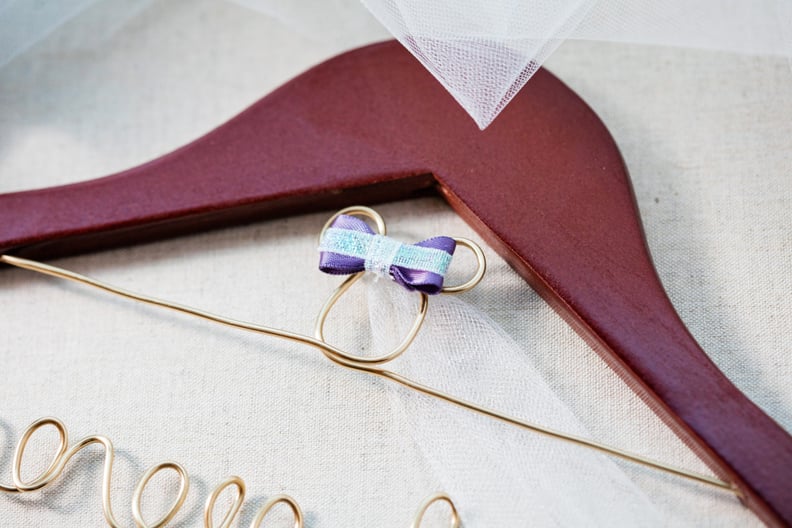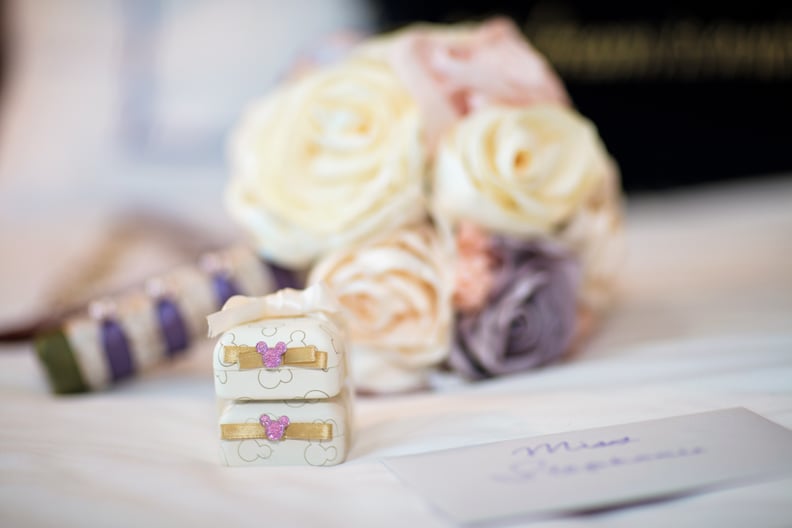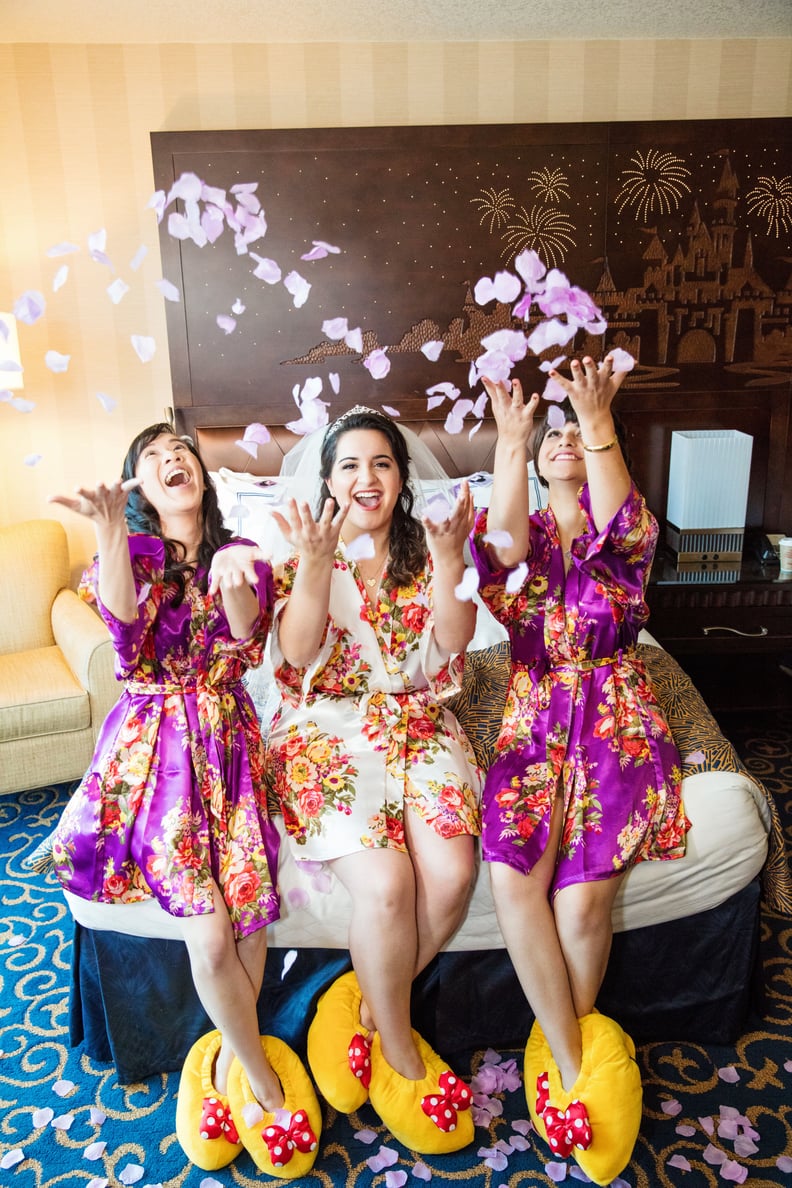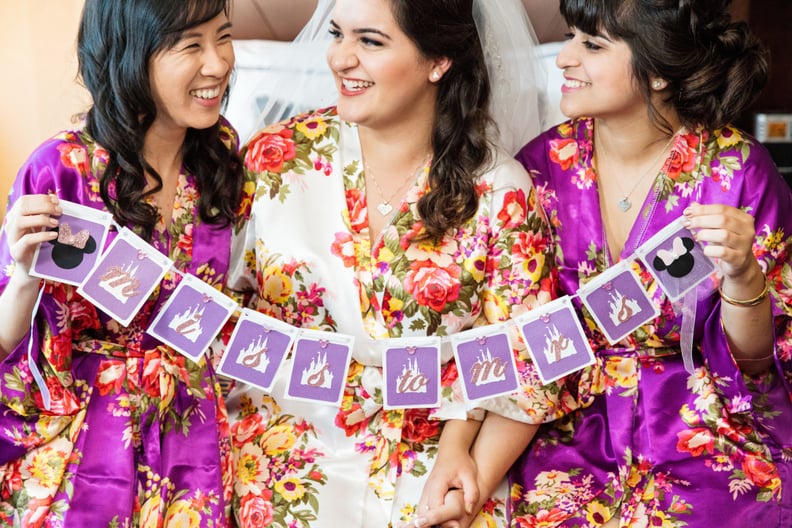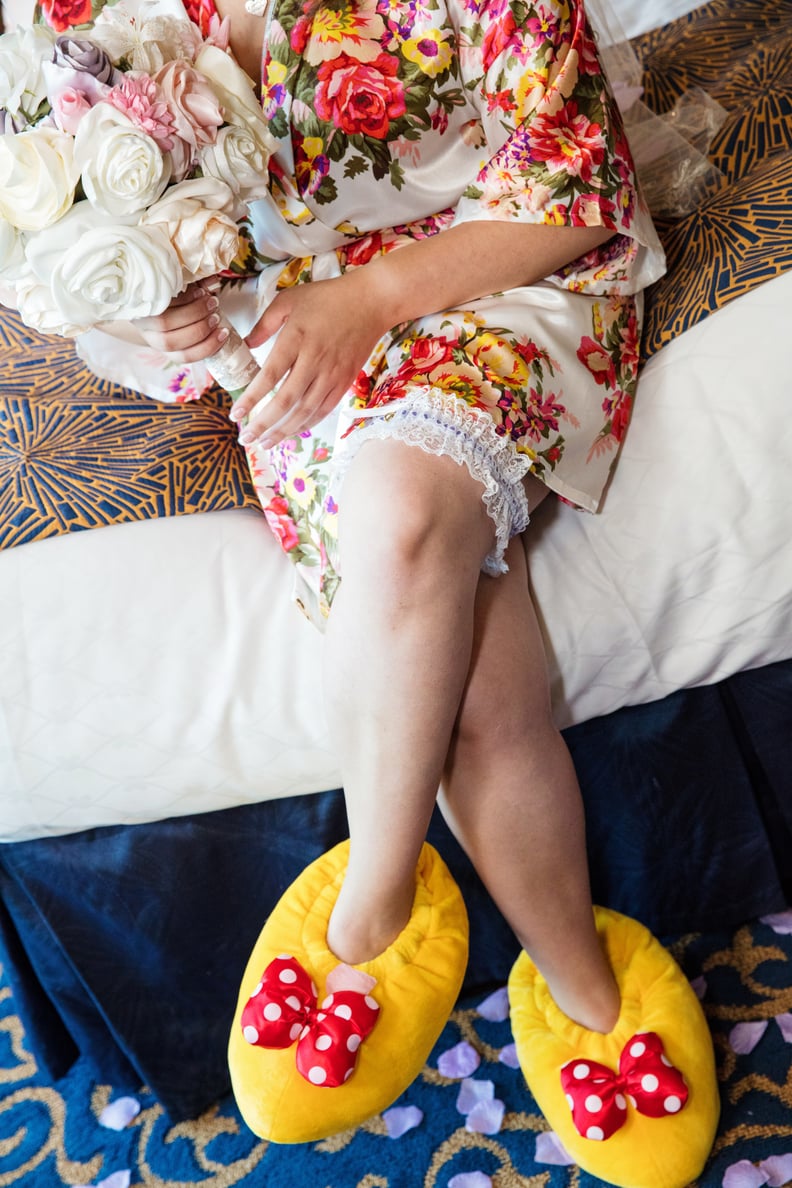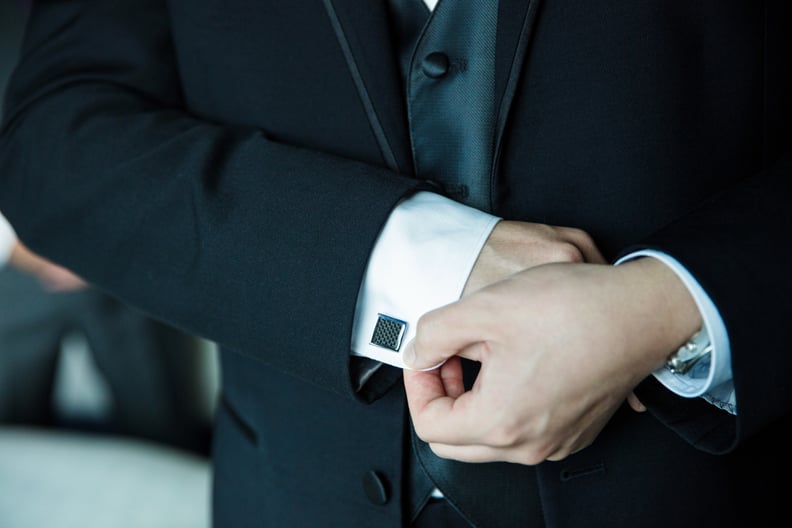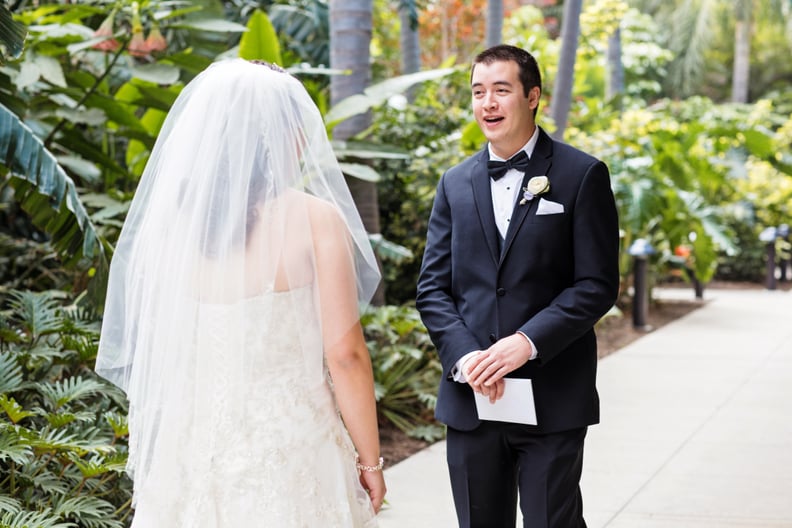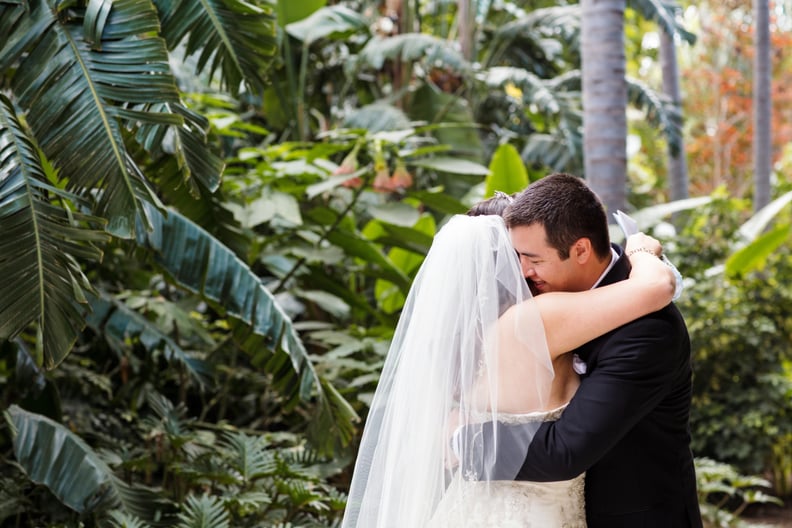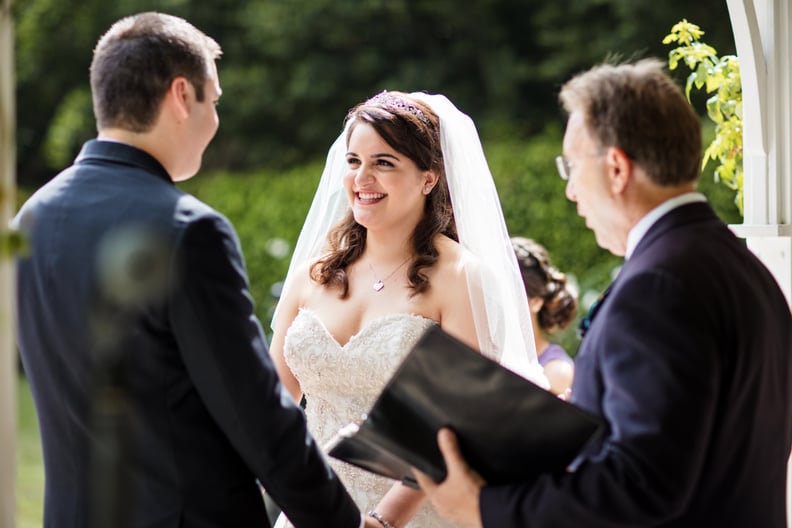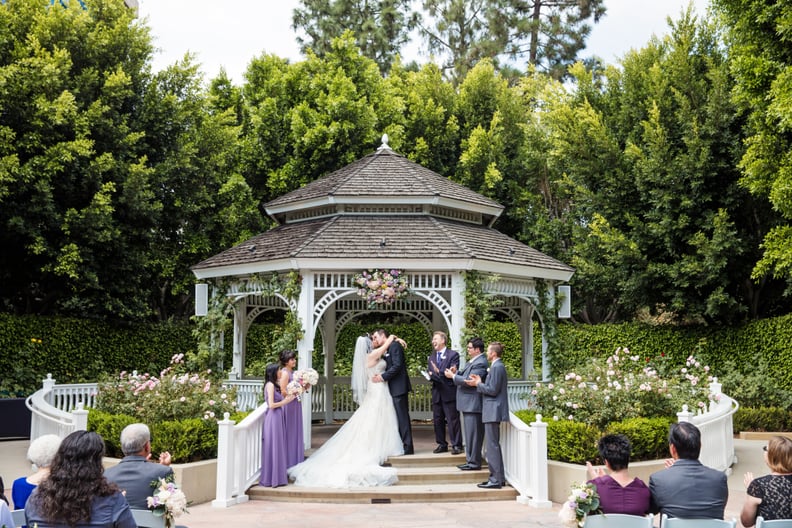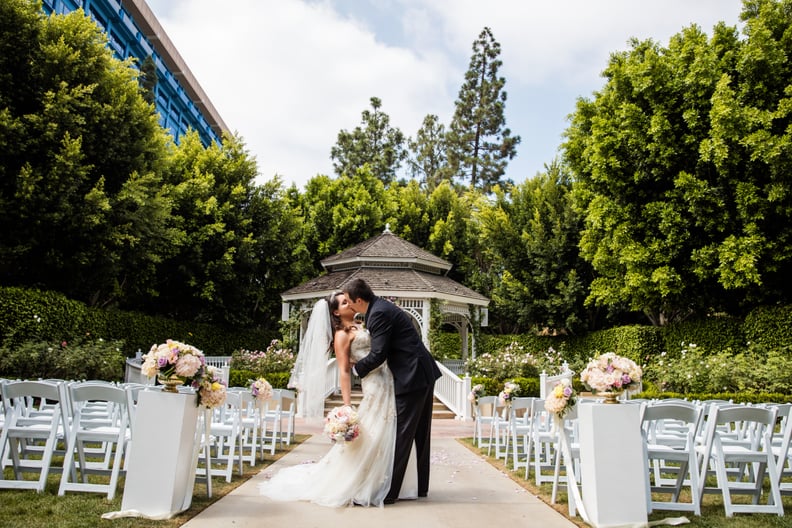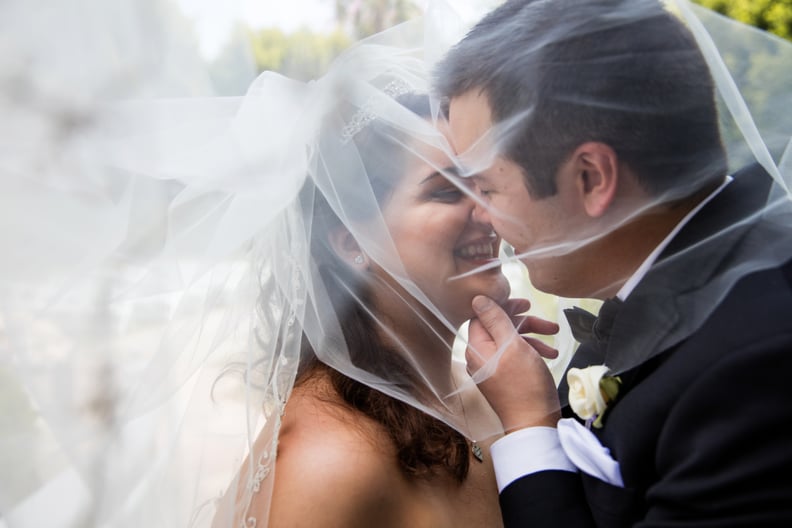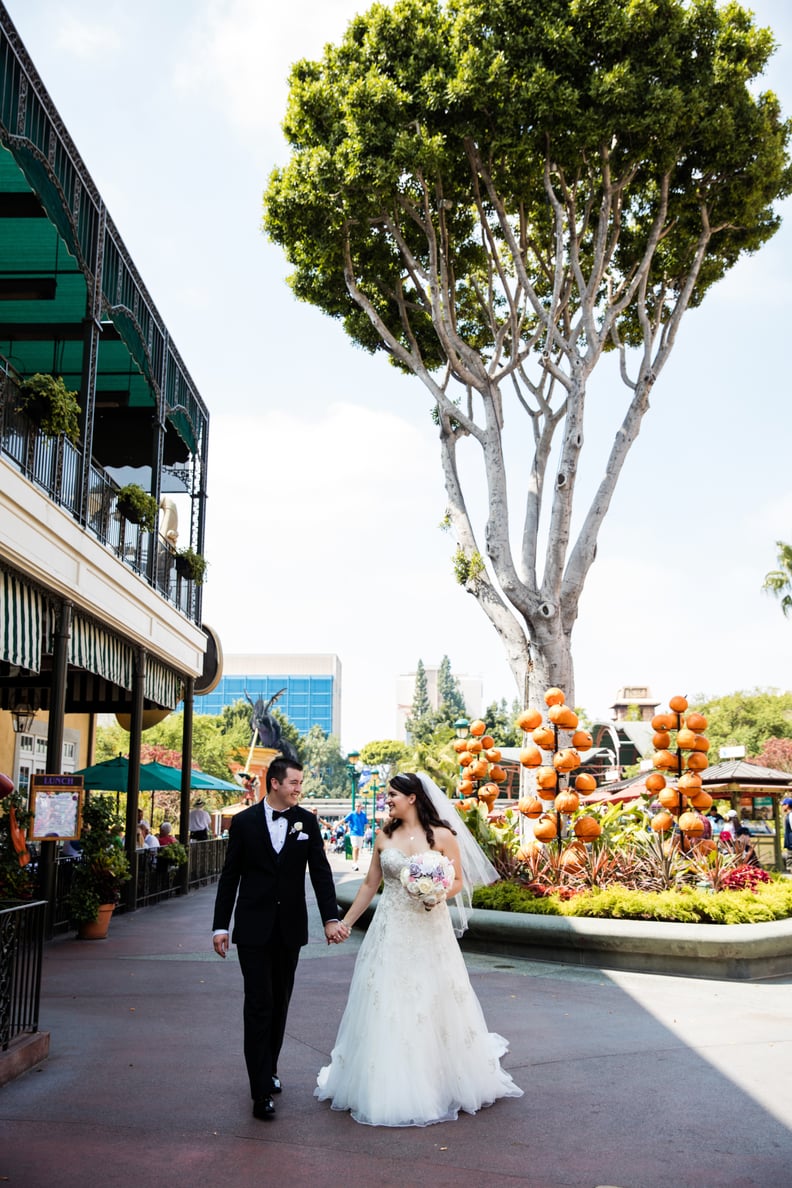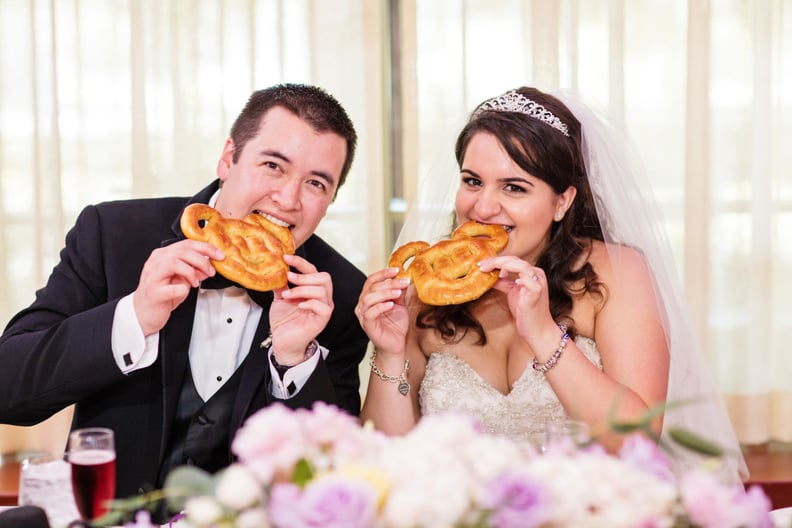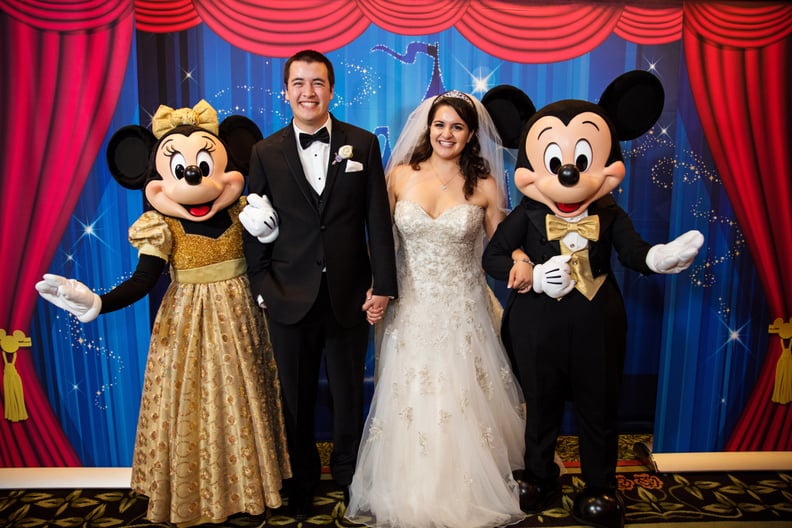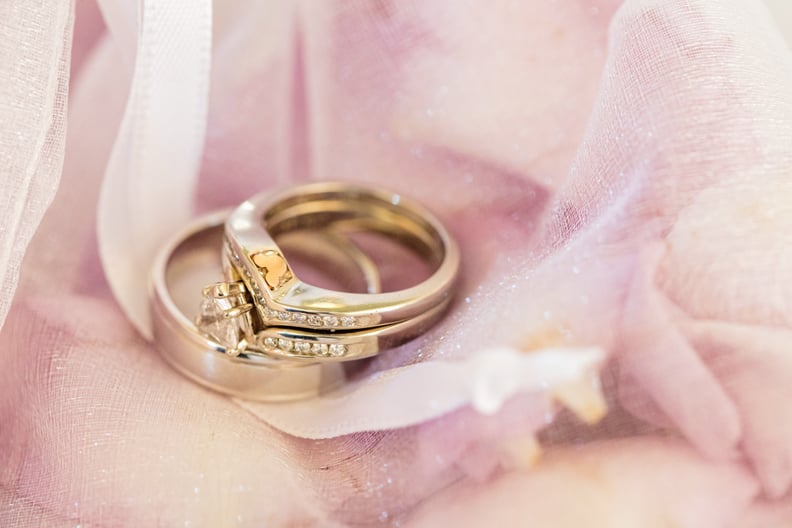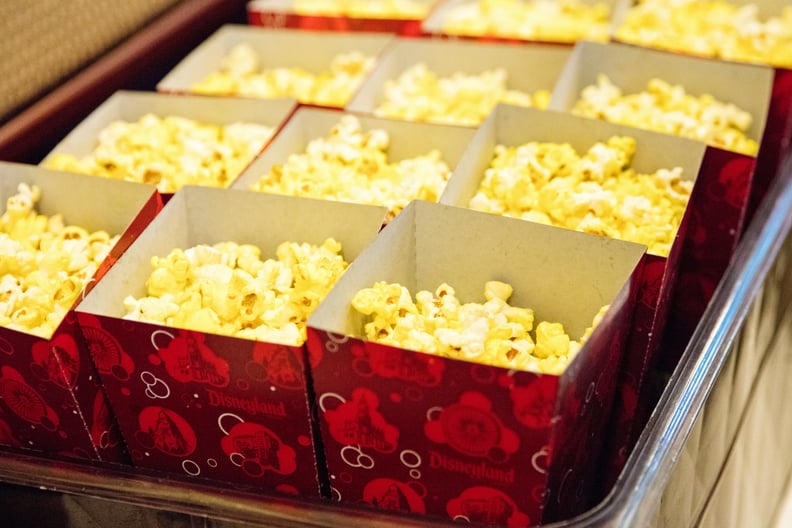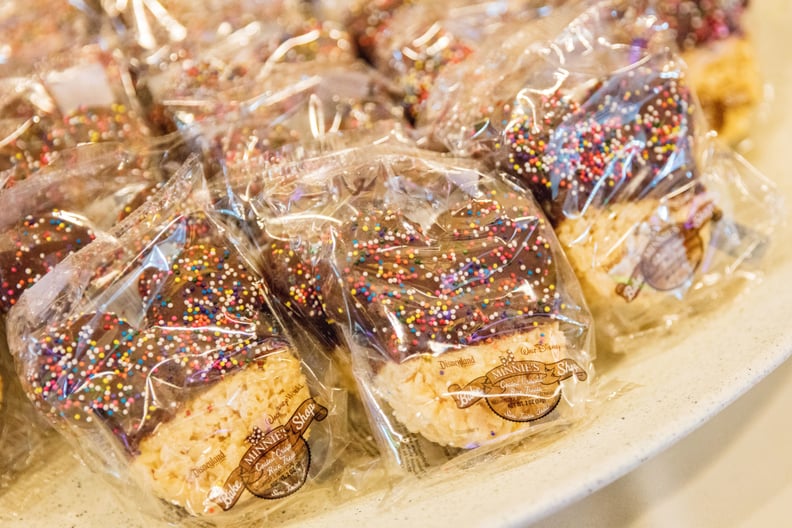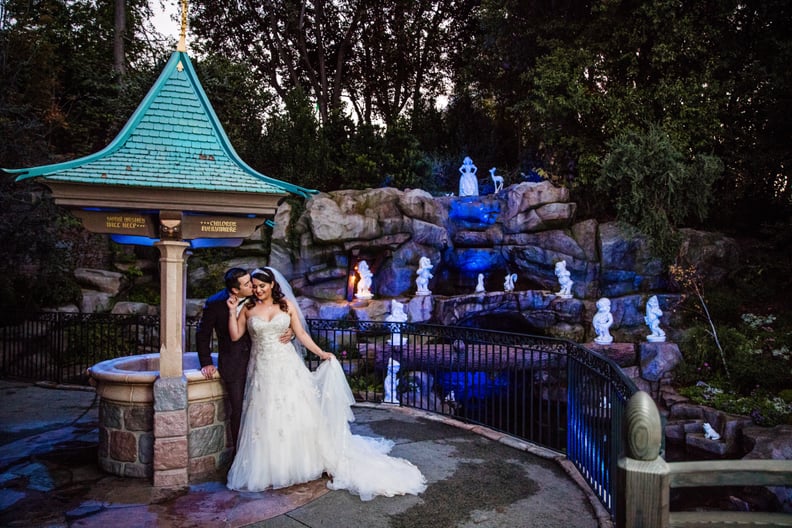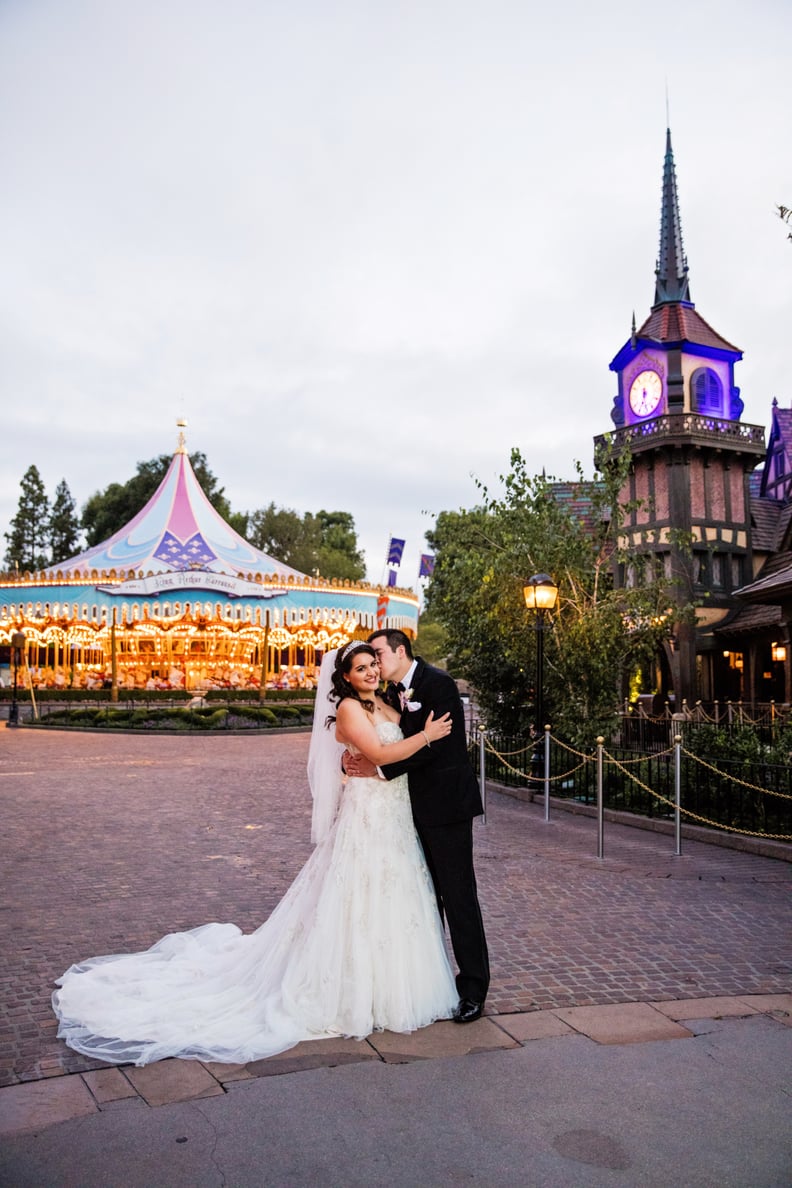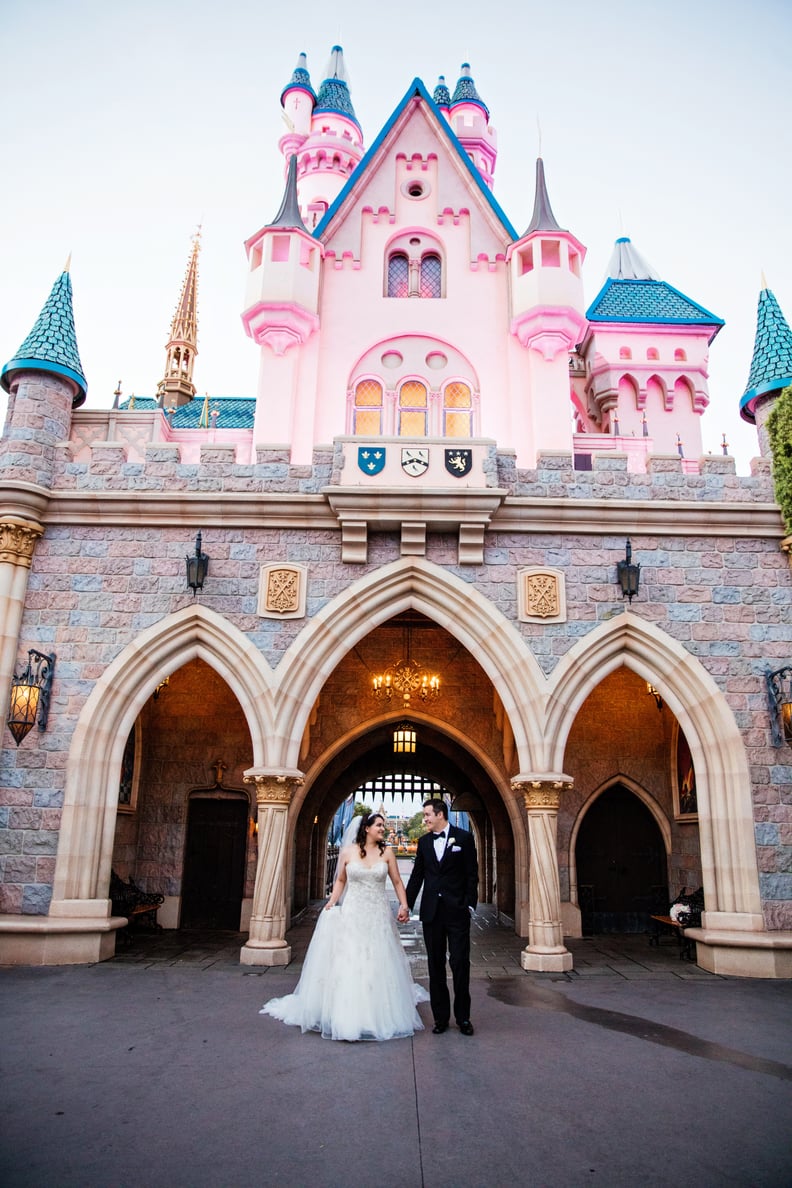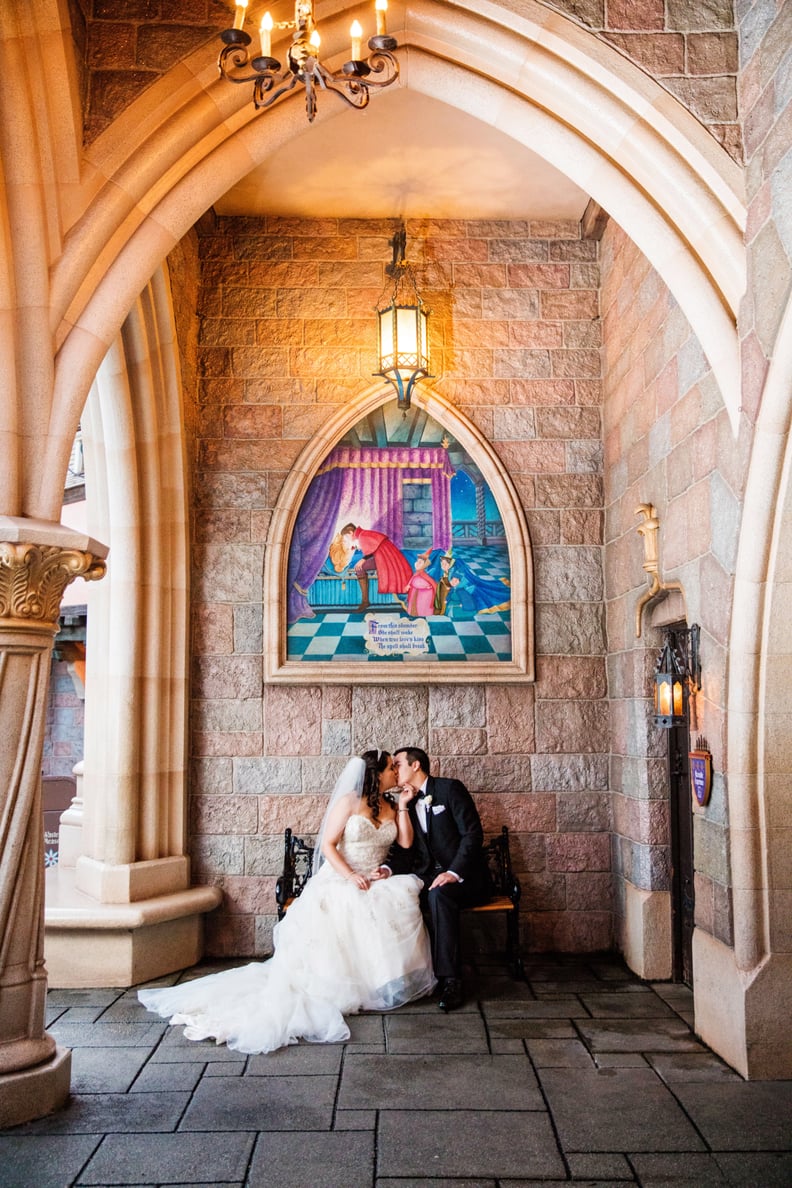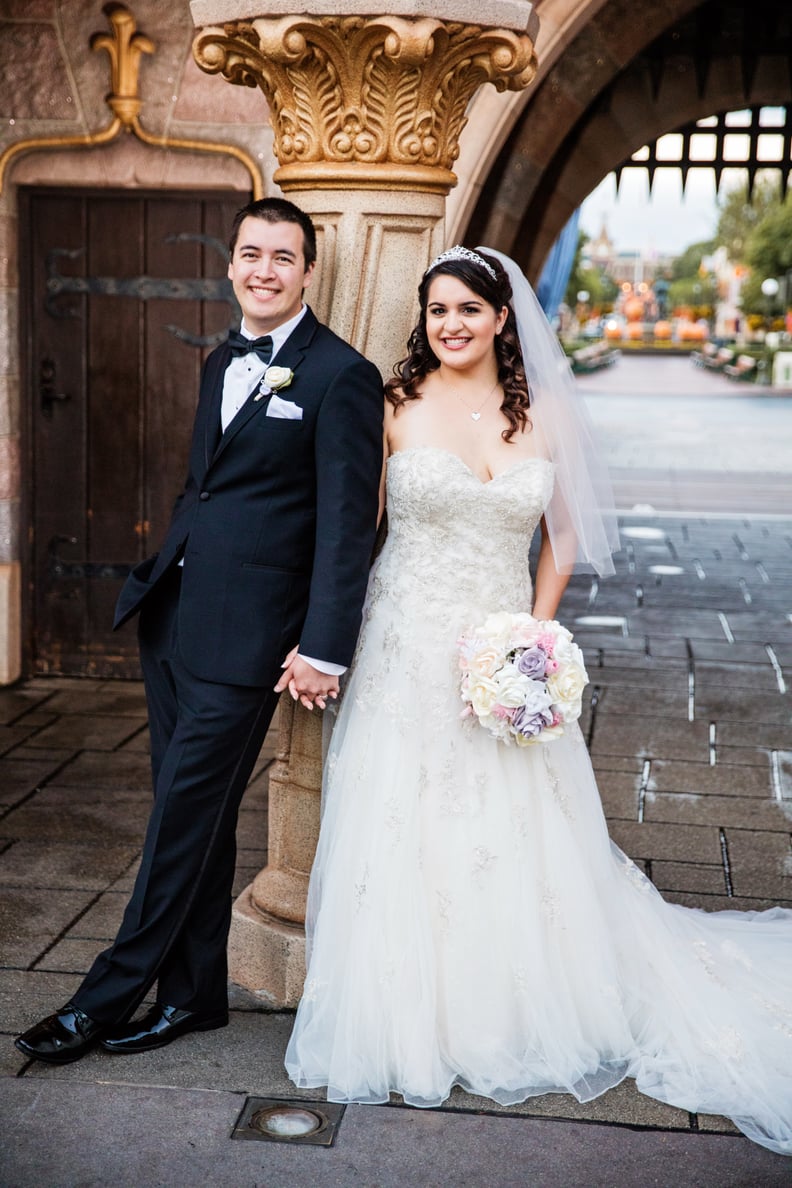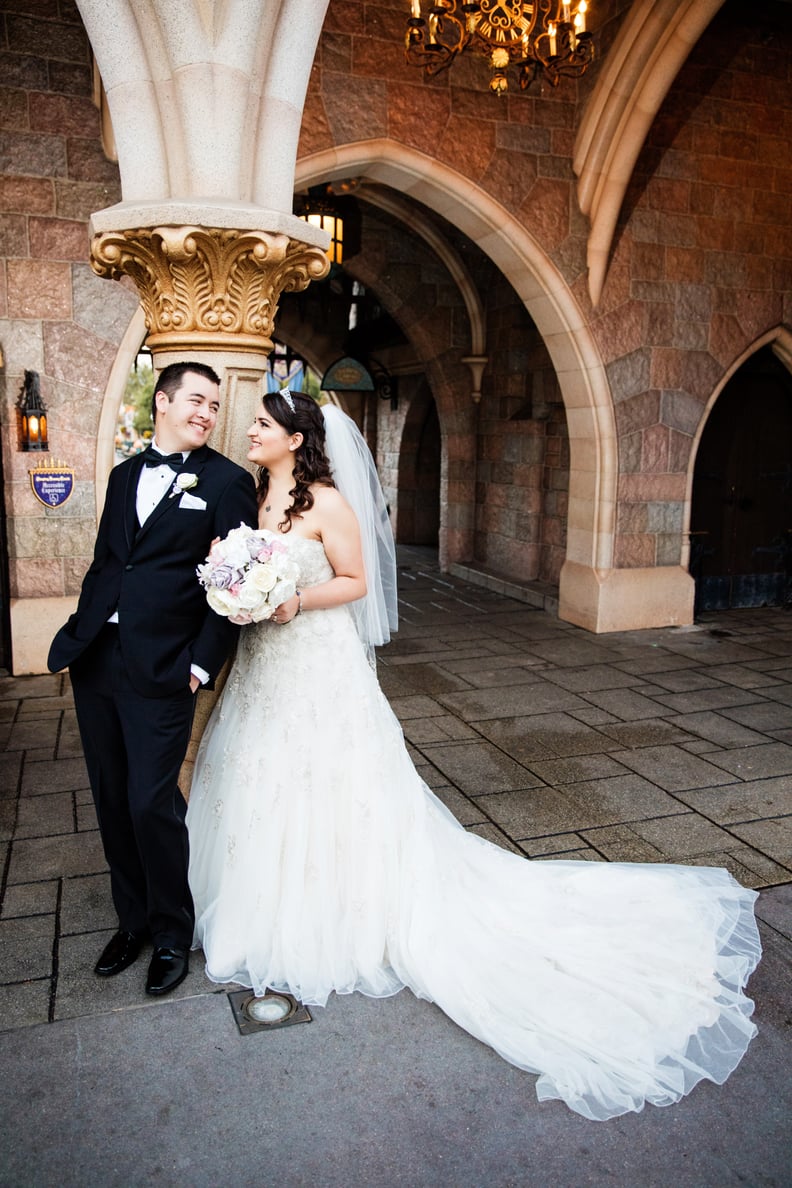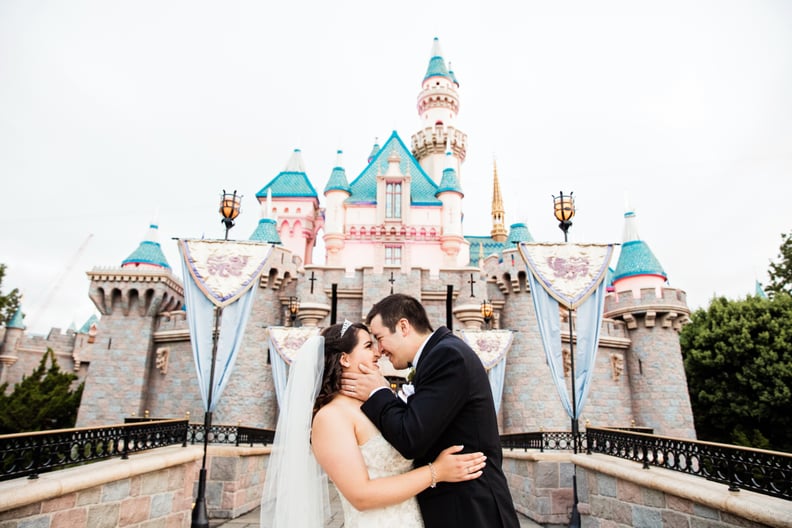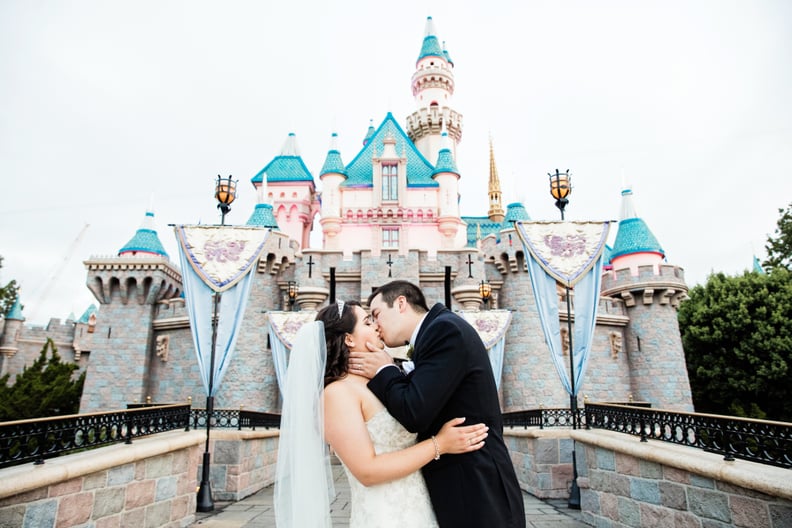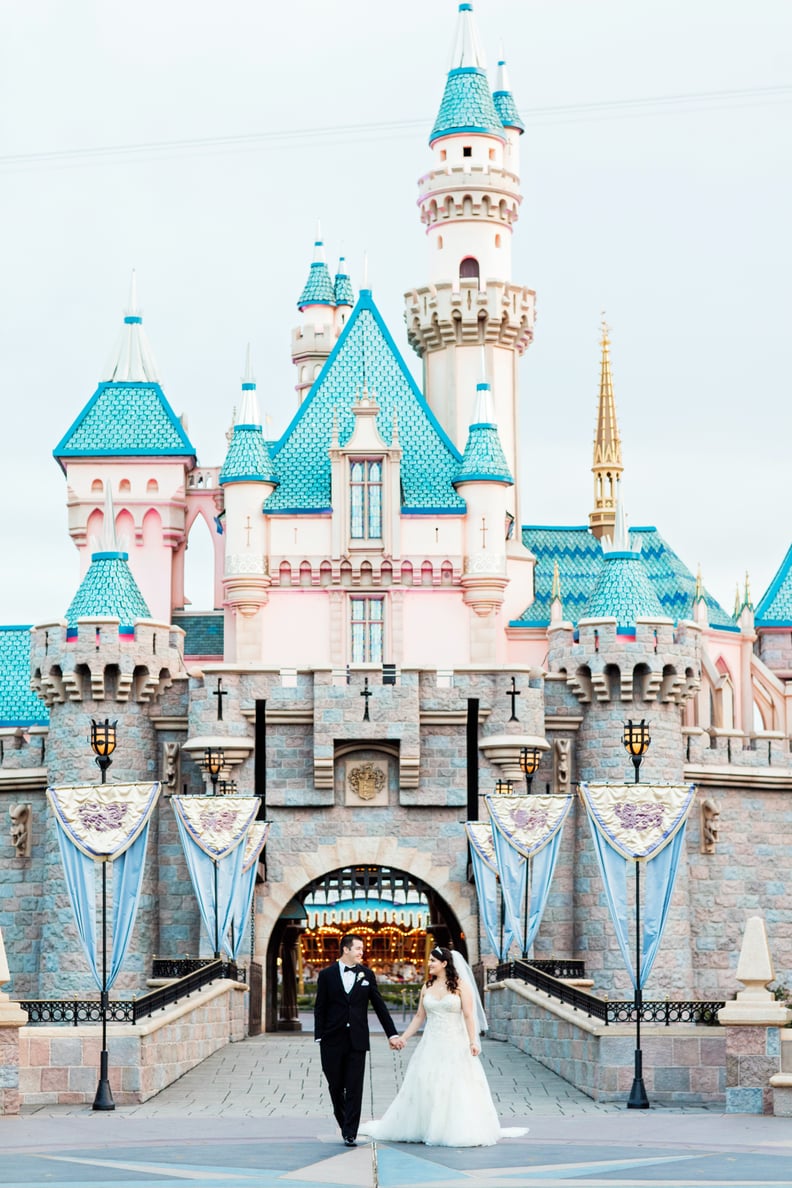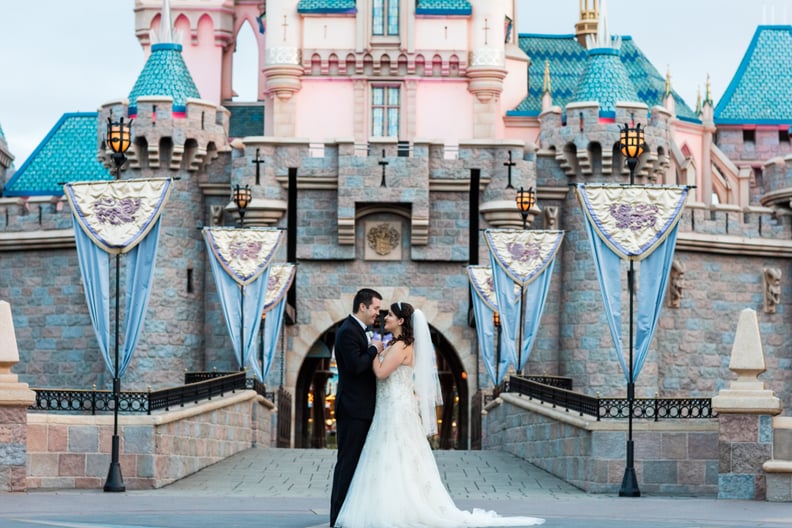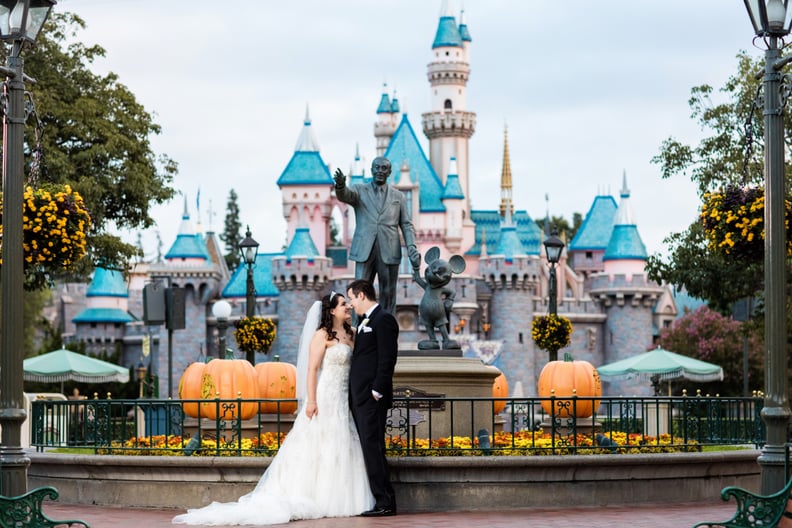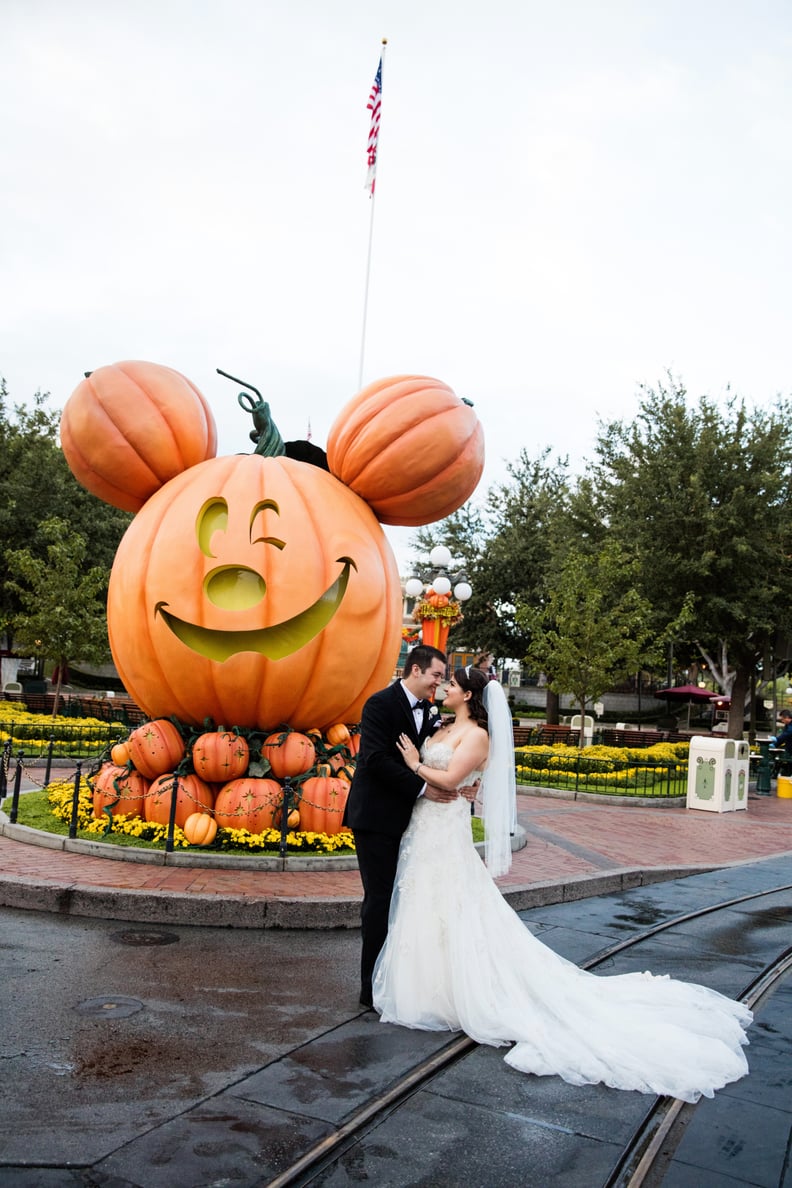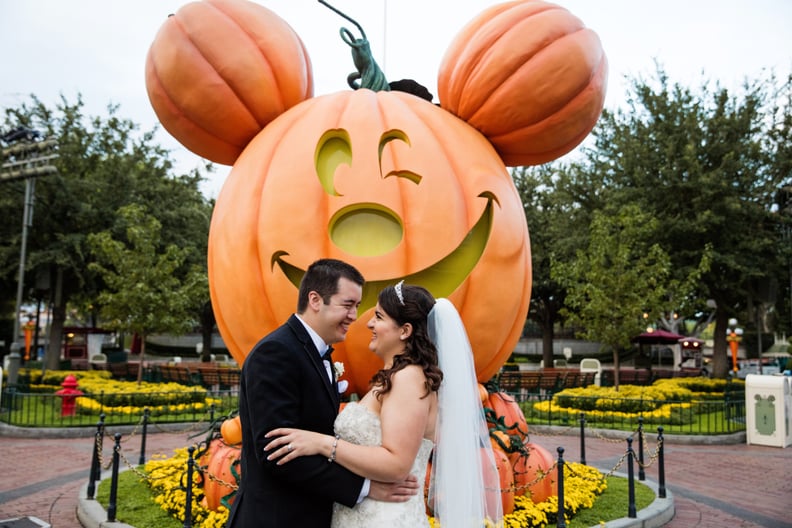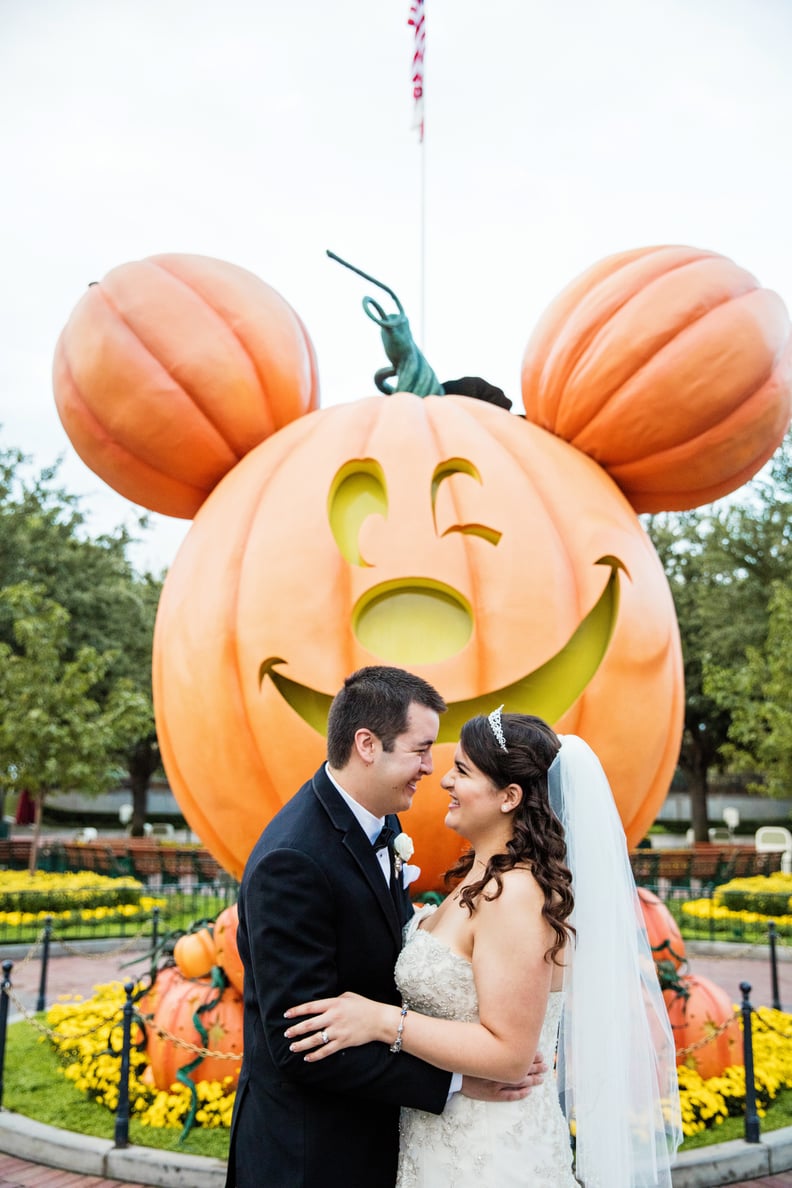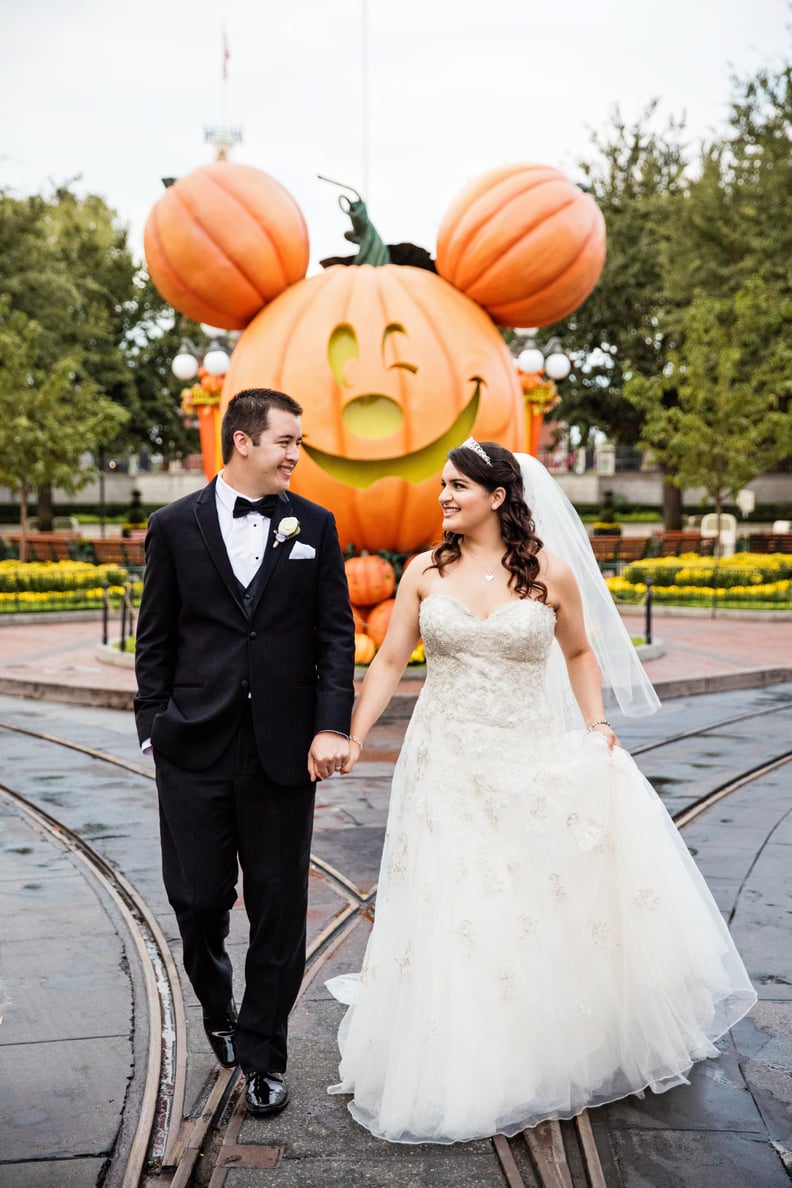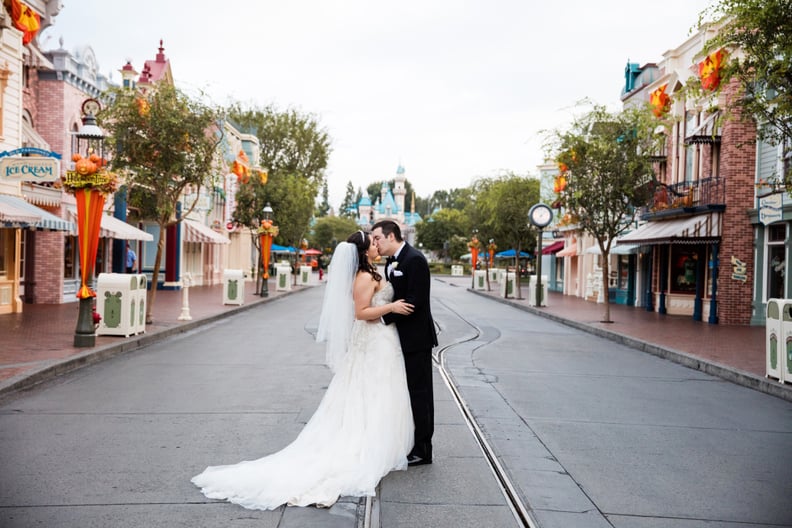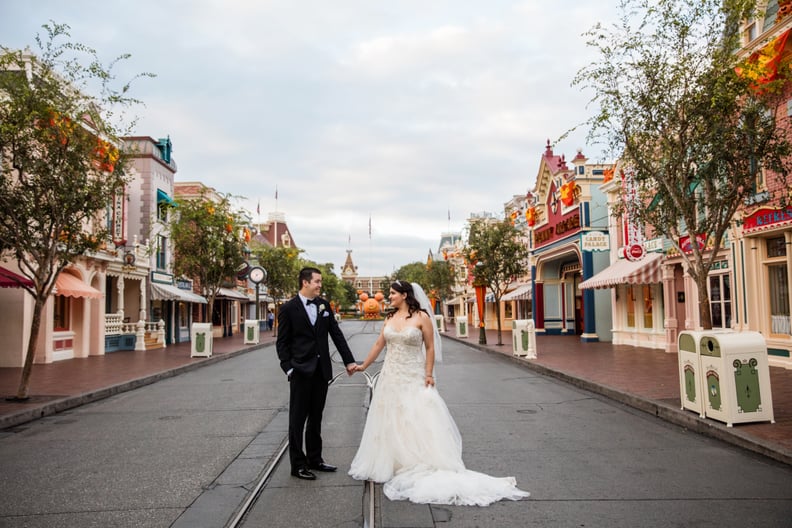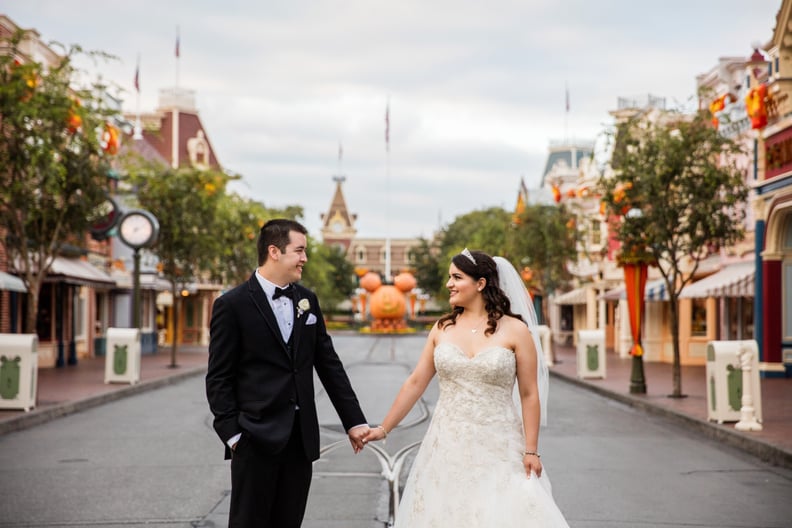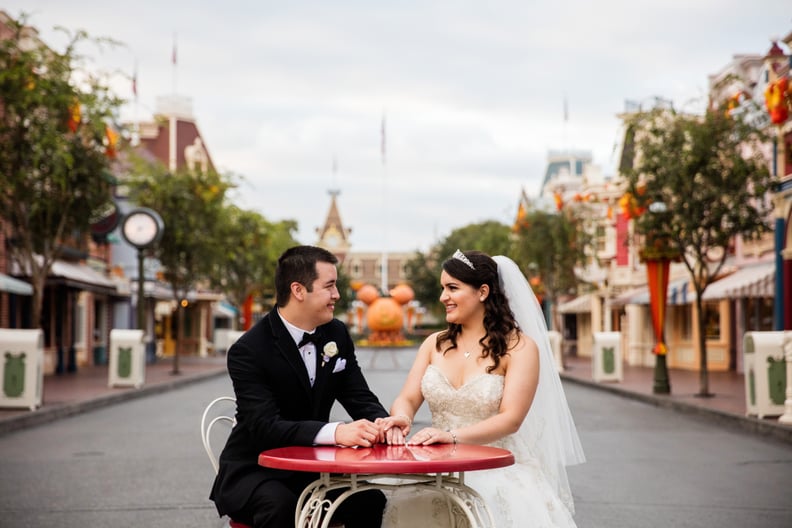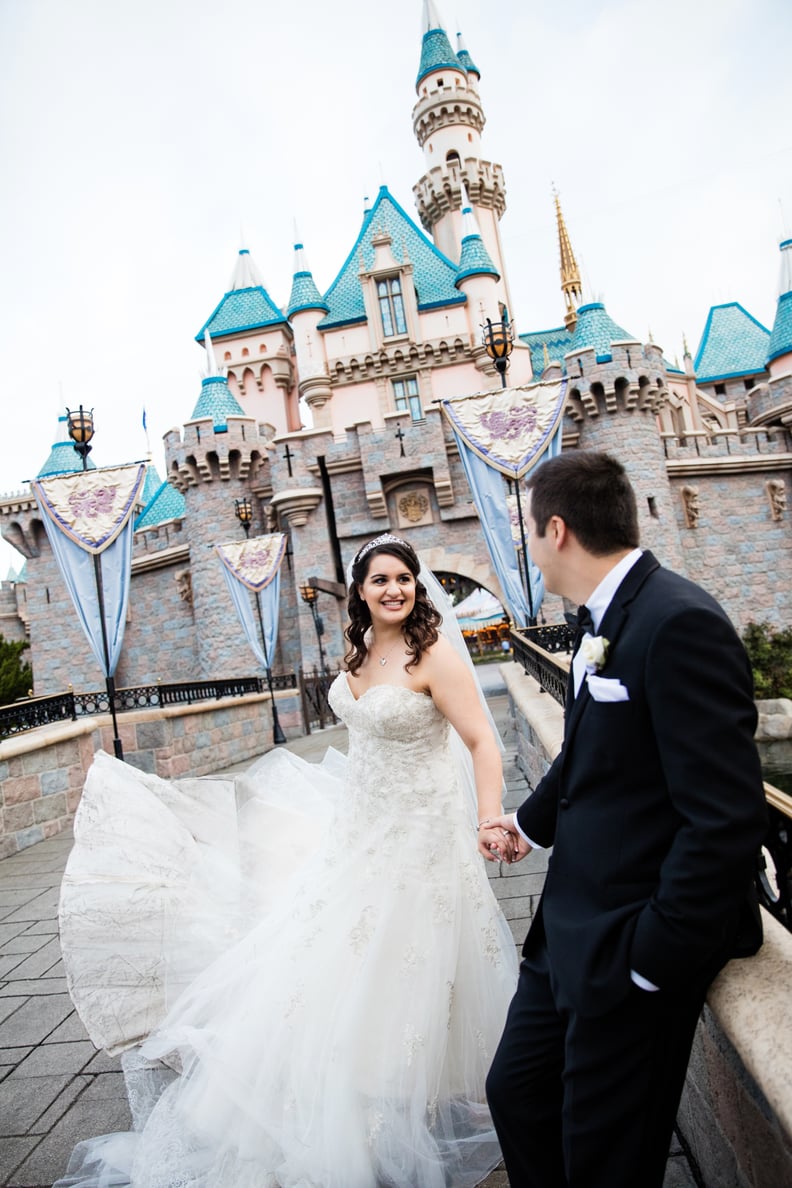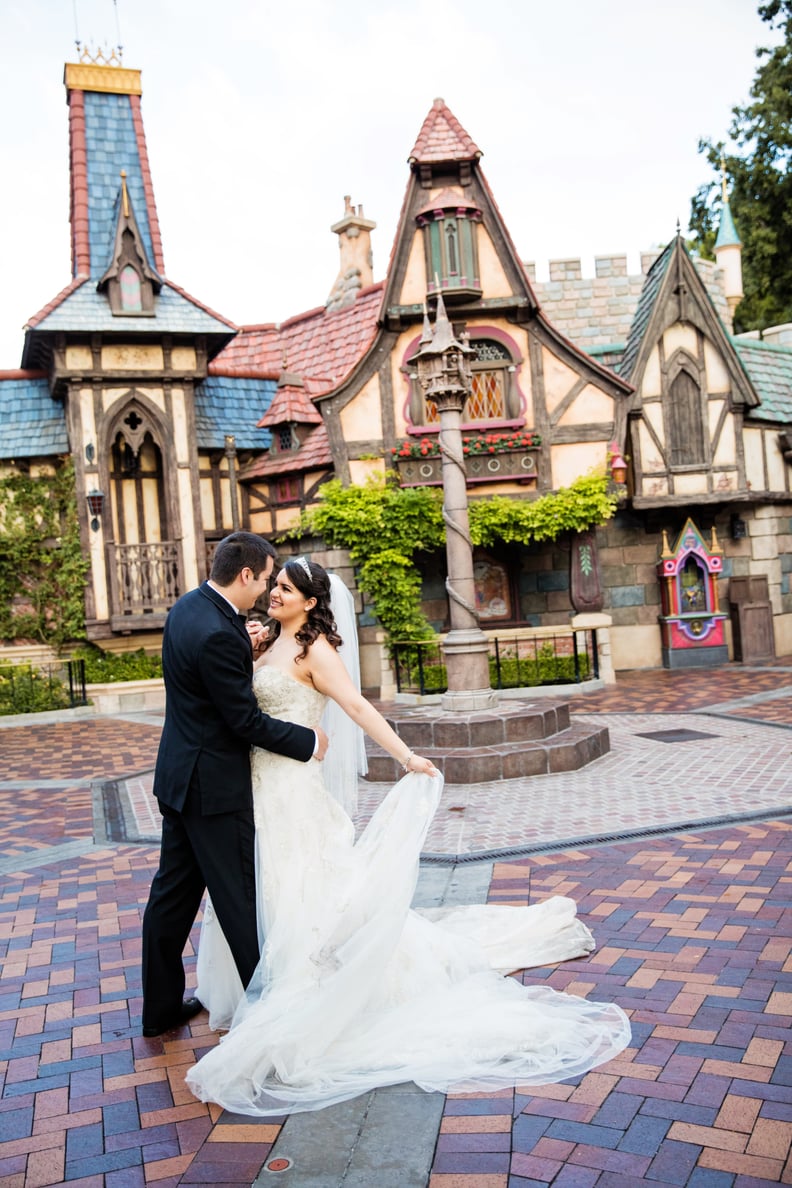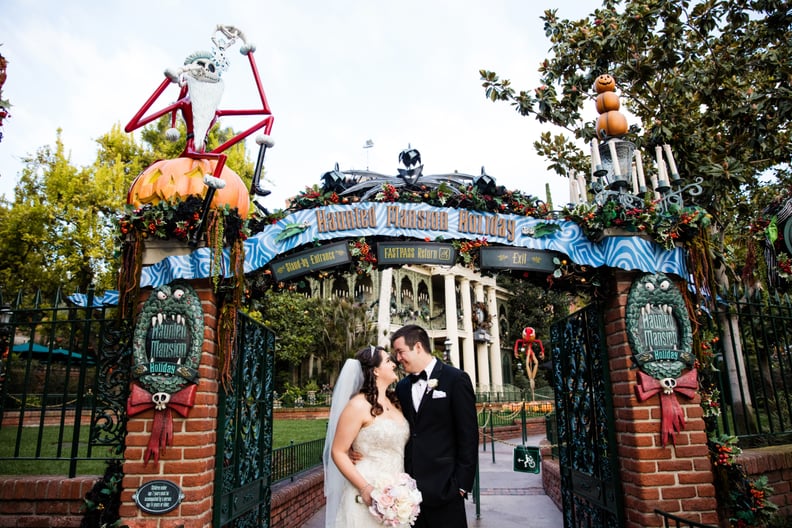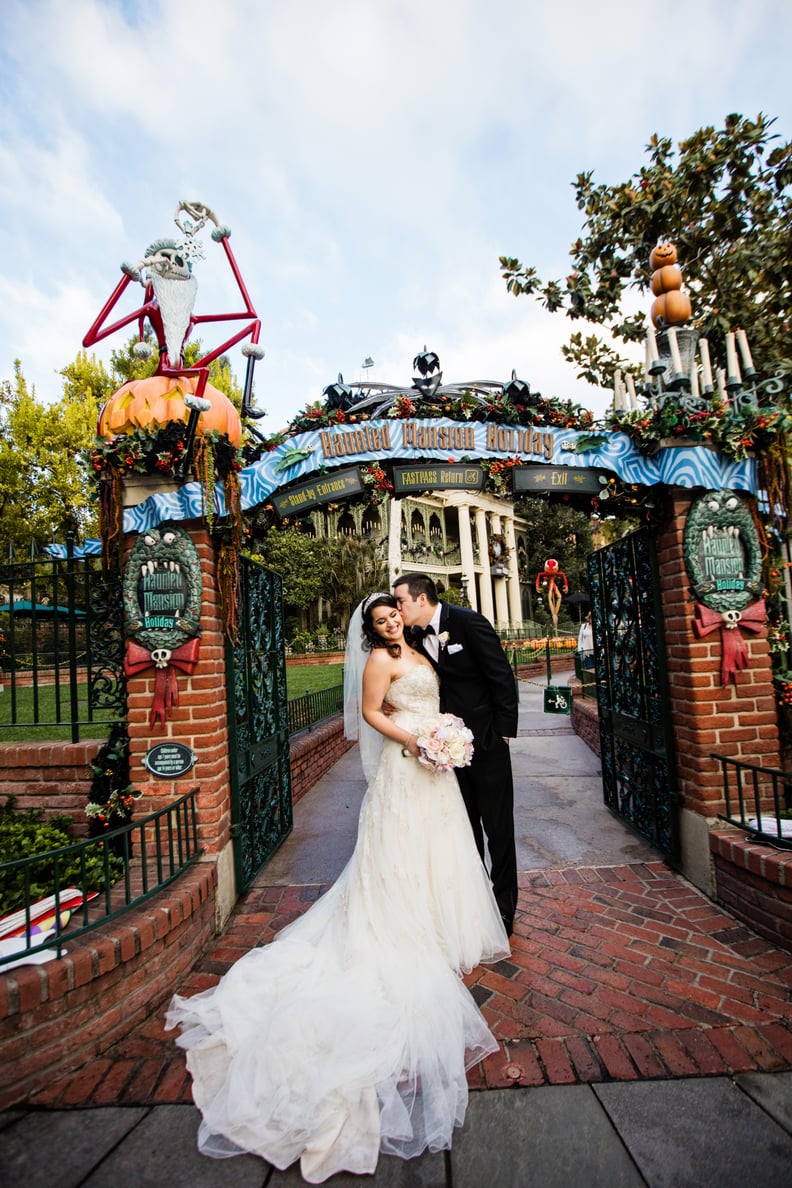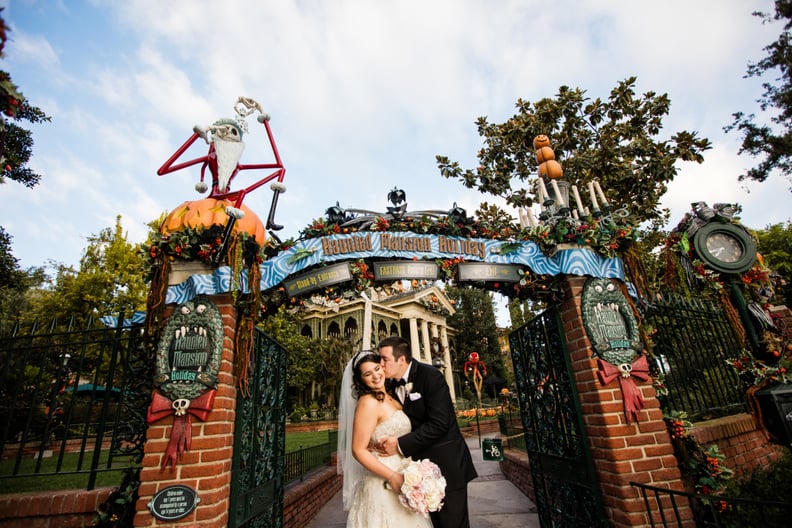 Vendors