How Did a Sex Scene End Up in Harry Potter? The Secret's Finally Out!
Mischief was anything but managed in a hidden corner of Hogwarts during the end credits of Harry Potter and the Prisoner of Azkaban — at least according to a pair of footprints shown in the Marauder's Map. The Easter egg is quite risqué for a "children's movie," as the footprints appear to many to imply a sex scene between two students (or teachers).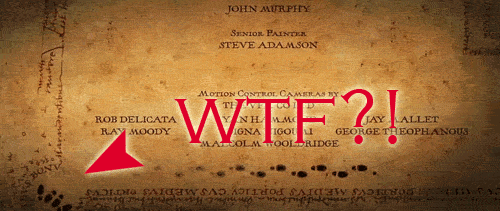 So what's the deal? Did someone working on the film sneak the sequence in? Did they mean for it to be sexual? Well, Mrs. Norris is finally out of the bag. Huffington Post spoke with the designer behind the sequence, Rus Wetherell, and he dished on how it all went down. Here's what we learned from Wetherell:
The idea came during a late night working on the end-credit sequence (the longest ever made at the time). Wetherell said after putting in "loads and loads of footprints," he "chucked a couple there and it made [him] laugh at 4 a.m. after doing sort of 20 days back to back."
It could have been Harry and Cho. "Maybe it was meant to be Harry, but we've all been kids, we've all been in school and stuff," he said. "It was just a sort of little peck on the cheek."
It was not a sex scene. He clarifies that the couple's feet "are in an embrace" and "not having sex as everyone says."
Director Alfonso Cuarón found it hilarious and wanted it kept in. According to Wetherell, Cuarón laughed when he noticed the moment and "just went nuts." He added that Cuarón liked that "it was just something there that was amusing for the adults in the audience and kids wouldn't really understand."
Get more details from Wetherell on Huffington Post.
— Additional reporting by Haley Lyndes