I Might Have to Cancel My Wedding Because of Coronavirus
My Destination Wedding Is Weeks Away, and Here's How Coronavirus Is Affecting It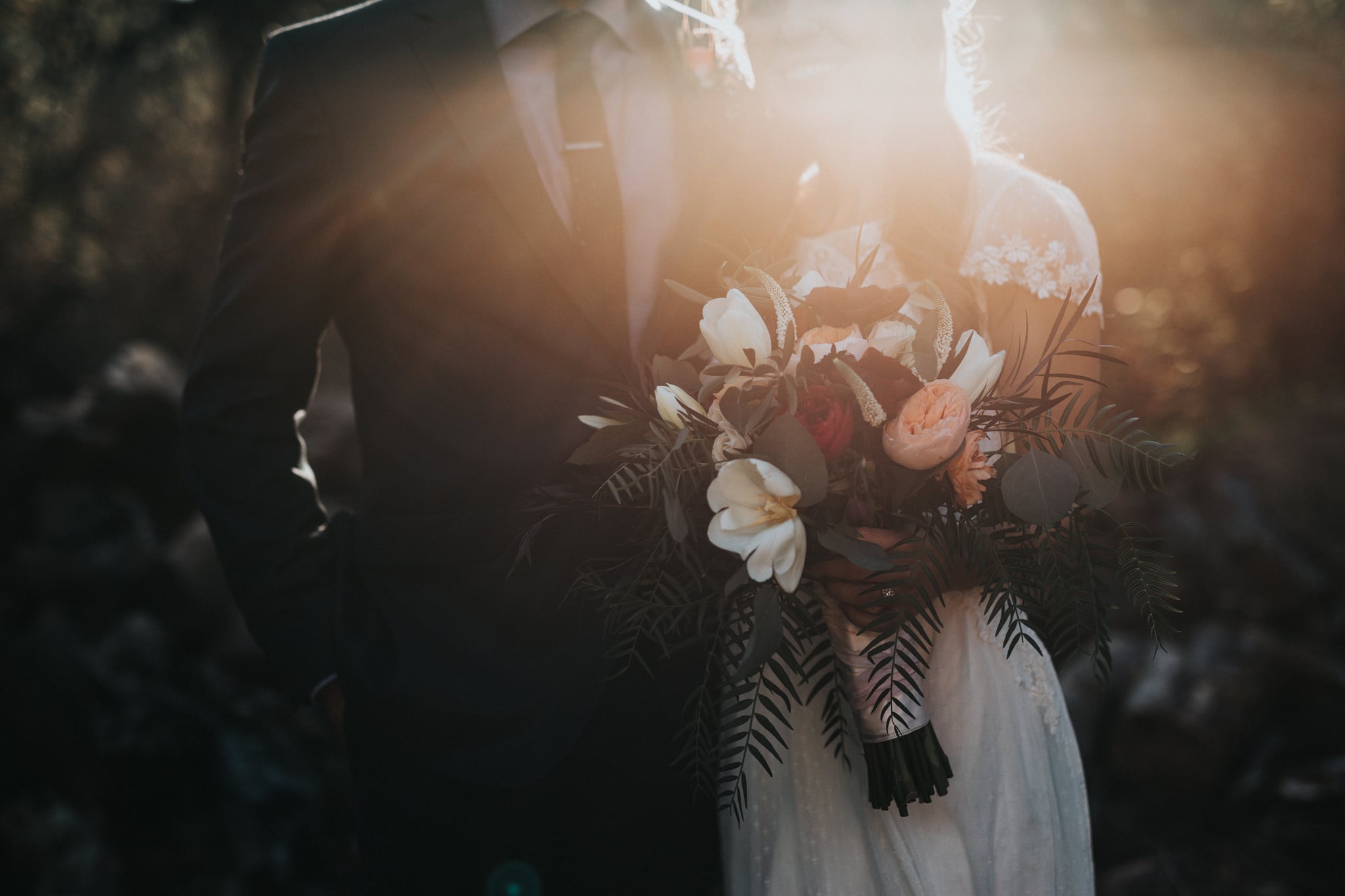 The stress of planning a wedding can be overwhelming already, but with the ongoing pandemic of coronavirus (COVID-19), my worry and anxiety have skyrocketed.
Our wedding is in June, which falls right outside of the CDC's eight-week proposed timeline for avoiding groups of 50 or more — but we know this could be extended. Currently, we're expecting 38 guests at our small ceremony, but we're preparing ourselves for that number to decline if the spread of the virus continues. And here's the difficult part — we live on Maui, and over half of our guests will have to travel through multiple major airports and come in contact with many people to get here.
As hard as it is to come to terms with, our wedding can be rescheduled.
Our island community is delicate, and the risk of bringing more infection here could be devastating. My fiancé and I desperately want to protect our guests and our island, but we're not ready to let go of the hope that things will be better by the time our big day rolls around. As of right now, we're continuing with our current plans and holding off on making any major decisions until we can reevaluate the situation when it gets closer to our date. Since we planned a small event, we won't be out too much money. Our remaining balances aren't due until a month before our wedding, and the local vendors we're working with have been sensitive to the situation and willing to work with us, which is incredibly lucky. We've been discussing backup plans and decided we are willing to hold an even smaller event with his family and our tight-knit group of friends that already live on island, as long as my parents are still able to make it.
As much as we want to celebrate with our loved ones, we want to make sure they know they don't have to risk their health or expend finances they might not have due to various workplaces shutting down. As hard as it is to come to terms with, our wedding can be rescheduled, and protecting our guests means doing whatever is right for them when the date approaches.
And it both helps and breaks my heart knowing that I'm not alone. The wedding groups I'm a part of on Facebook are flooded with posts seeking advice about what to do, where to order cancelation and postponement cards, and general heartbreak over the unknown. While I know things can certainly be worse, it still saddens me to see so many couples who have been planning their dream weddings for ages seeing their plans shut down by something completely out of anyone's control. The happiest day of our lives has turned into one of the most unknown and confusing.
The main thing that's helping me through right now is remembering that I'm still marrying my best friend, one way or another. If we have to, we'll elope and celebrate with loved ones later on down the road, but our love won't be broken by a change in plans.