Boston in Fall Engagement Photos
Puppy Makes 3: Ishani and Ritesh's Boston Engagement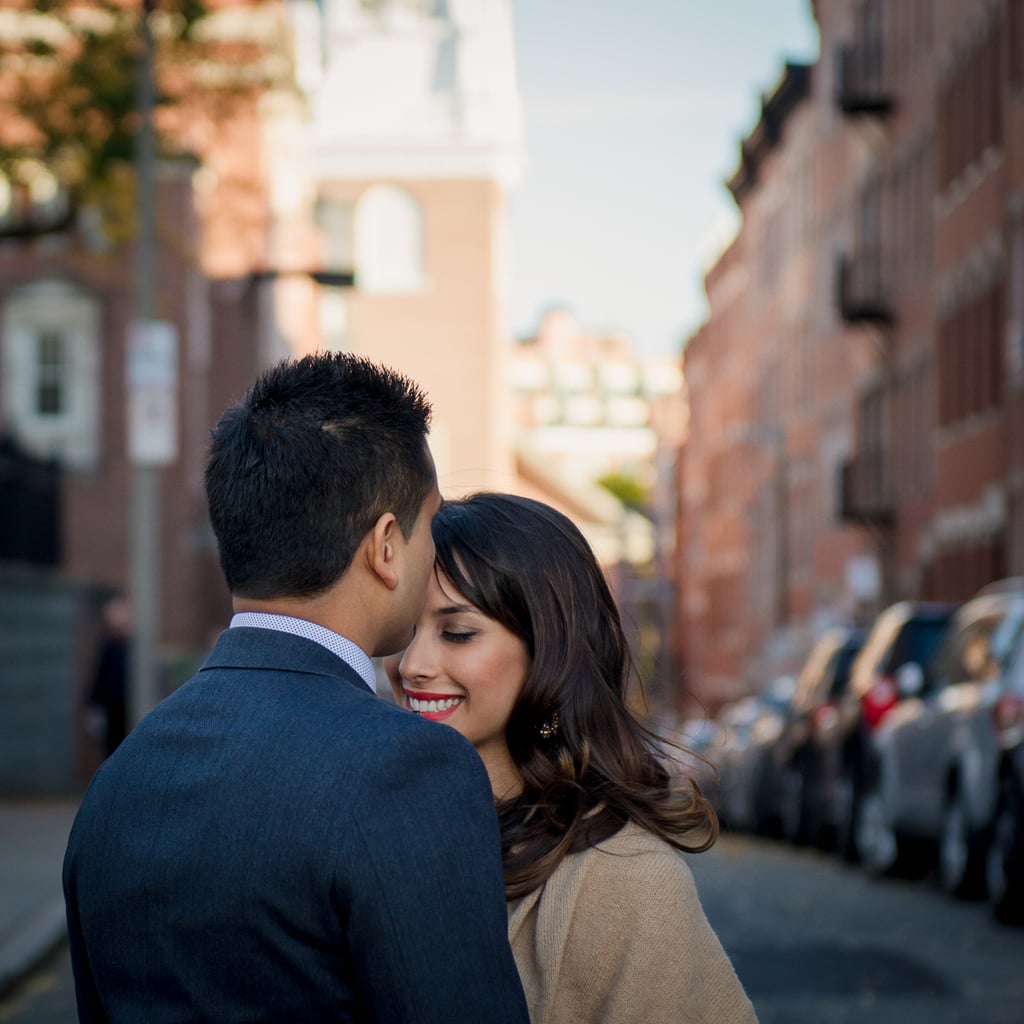 Describe the engagement shoot theme. How did the day go? What was your favorite part?
"Our engagement shoot was amazing! We chose to have our shoot in mid October to capture the essence of Fall — the leaves were just in the process of changing colors — while at the same time there was still plenty of greenery around everywhere. The main theme that we were going for was simple. We just wanted to be captured in our element, with us being us. We wanted pictures of us hanging out with our dog in our Boston neighborhood since it had so much significance for us.
I had also done some research online a few days prior to our shoot to get some ideas of different poses or backgrounds that I really wanted. I ended up sharing some of these inspirational pictures with Christian. On the day of shoot, we lucked out with the weather; it ended up being sunny, warm, and beautiful. We were relaxed and just went with the flow. We had such a blast with our photographer."
Photo by Christian Pleva