Mom Explains Why She Can't Answer Questions About Son's Day
1 Mom Explained Why Hearing Her Son Say "Bye Bye, Yellow School Bus" Meant the World to Her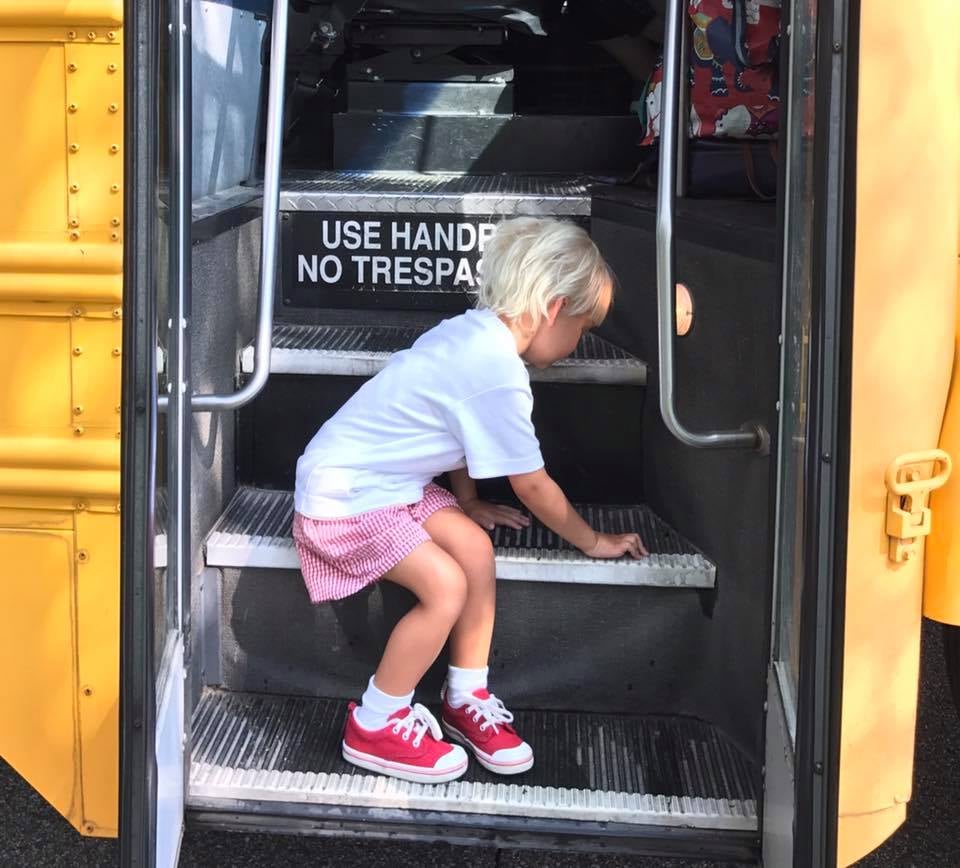 Adrian Wood is no stranger to first-day-of-school rituals — she has four kids, after all. But Wood explained how different it was to send her youngest son, Amos, who has special needs, to school in an emotional Facebook post, where she said she'll never know for sure if he liked school or not.
"How did he like school? How was his first day of school? I don't know, I've begun to say. I'm supposed to say, 'Great!' but I can't. I hope so, but I really have no idea. I wish I knew. It's awfully hard, this never knowing and wondering when your little person can't articulate their day or feelings," wrote Wood.
The mother said she never had to wonder about her older children's days, because they were eager to spill the beans after getting off the school bus.
"They were excited to go, some more nervous than the others, and when I picked them up, we walked home for lunch and they jabbered about the day. What they did, people in their class, the teachers, playing in the gym, even the letters in their names, I heard about every single detail."
But getting Amos to talk is often near-impossible — and that left her with questions. "I never got a worrisome phone call and I wondered what he had for lunch or if he fell asleep," she said. "Did he question why his siblings weren't on the bus today?"
Once the school bus finally rolled up at the end of school's first day, Wood's nerves were suddenly calmed.
"I saw his face light up when he saw me from outside the window at his bus stop. He lit up and wriggled in excitement and when I made my way up the bus stairs, he cackled in delight and leaped into my arms," wrote Wood.
As they got off the bus, Wood heard her son say something that reassured her he was going to be just fine: "'Bye bye, yellow school bus,' he said. I think that means he liked it."