St. Patrick's Day on a Budget
4 Affordable Ways to Celebrate St. Patrick's Day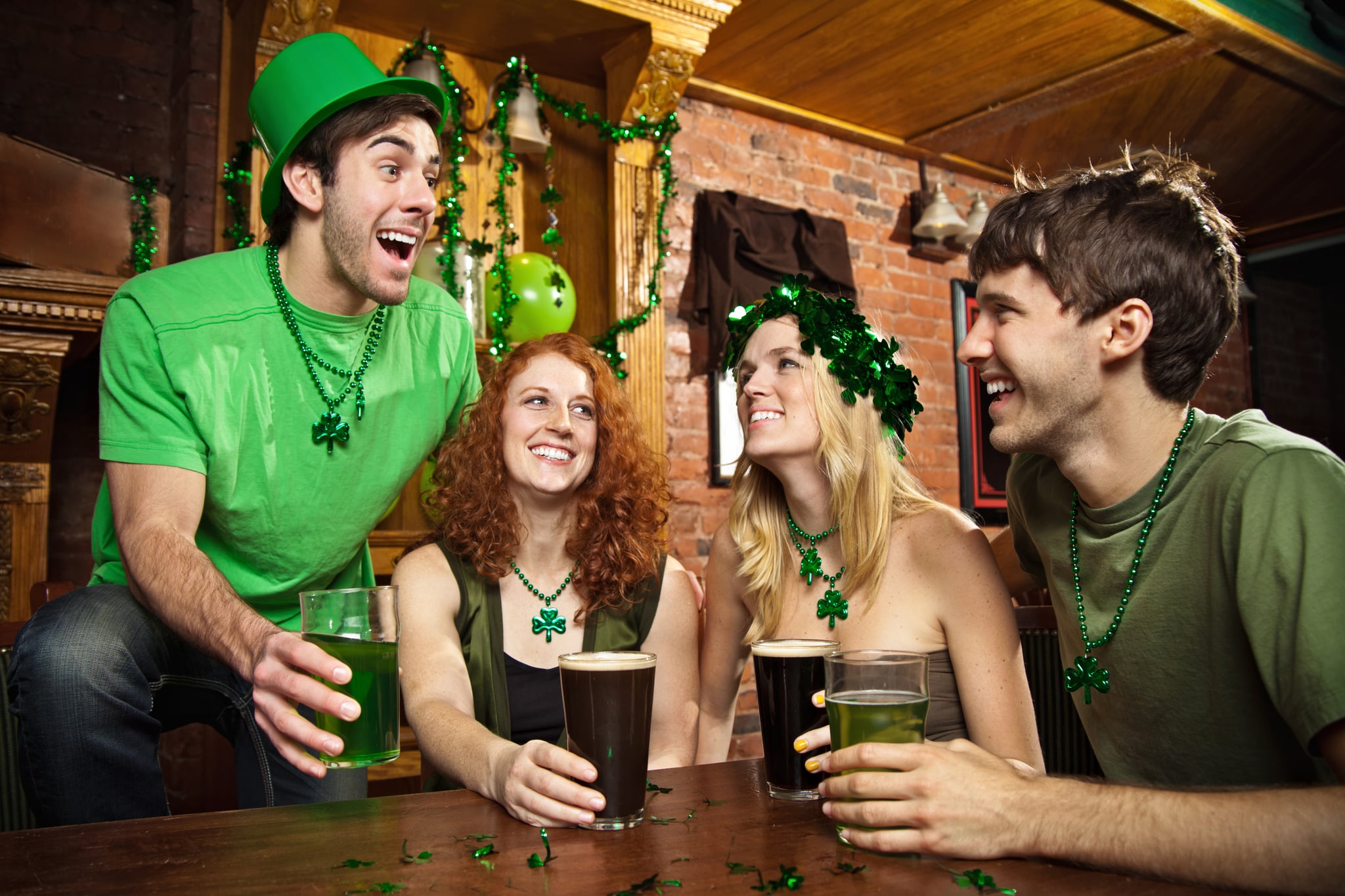 Source: Shutterstock
With St. Patrick's Day a few days away, let's start planning how you'll celebrate. If you find yourself on a budget, it doesn't mean that you are out of luck just yet. From DIY crafts to homemade cocktails, there are plenty of affordable options to choose from. Whether you're hitting the town or just staying in, check out these affordable ideas as you map out your St. Patrick's Day festivities. Don't forget to wear your green, too, or you might just get pinched!
1. Make your own St. Patrick's Day party gear.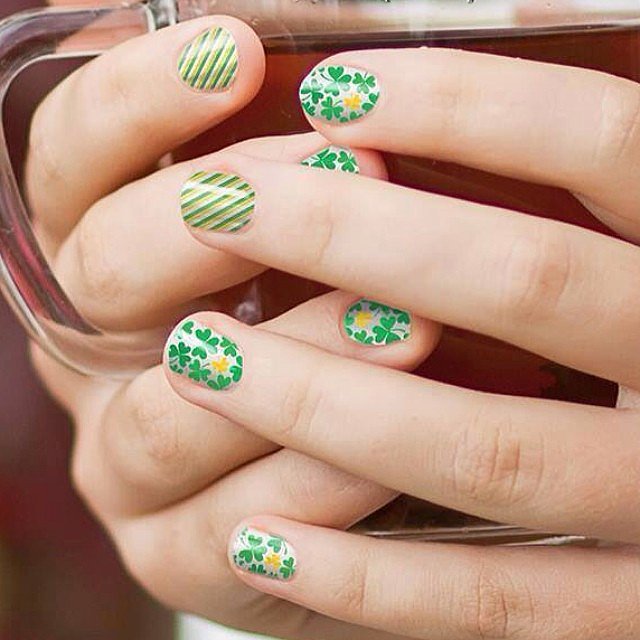 Source: Instagram user geauxprettygirl_
Who says you have spend big bucks on your St. Patrick's Day outfit? With keeping green in mind as the main theme, there are plenty of ways you can DIY everything you need. You can decorate t-shirts, make four-leaf clover jewelry, spray paint your shoes, and much more! Keep the green-inspired duds going by creating one-of-a-kind accessories with bows, headbands, or pins! You can even add some green flair to your nails with green glitter, stripes, and, of course, the classic clover!
2. Have an Irish-inspired dinner.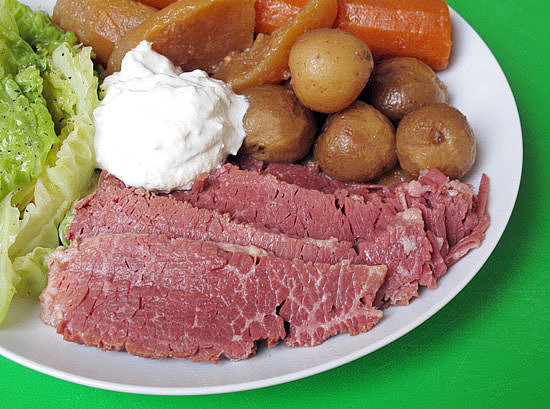 Photo: Susannah Chen
If you're more of a foodie, St. Patrick's Day is a great opportunity to try your hand at some classic Irish dishes. To start off, you could serve a warm loaf of Irish soda bread with a side of butter. As you move to the main course, you can't forget the traditional staple of corned beef and cabbage. But, if you're not one for the cabbage, you can also serve corned beef with eggs, pasta, or on a grilled cheese! To top off your meal, you can add a splash of green into the mix with this minty recipe for grasshopper pie. By the end of dinner, your stomach will be sure to thank you.
3. Make your own St. Patrick's Day cocktails.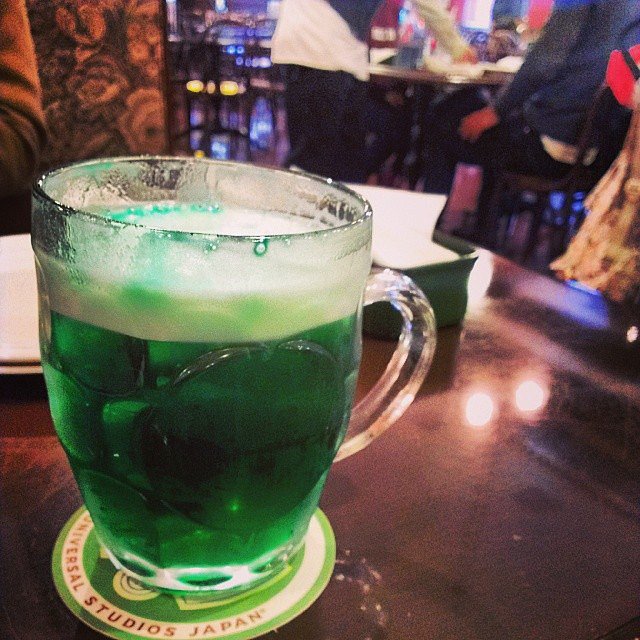 Source: Instagram user phn13
Whether you're coming back from a night out with your friends or throwing your own party, homemade cocktails are a simple and affordable approach to St. Patrick's Day. From a quick search of the Internet, the list of cocktails you can make is endless. From a chilly Guinness milkshake to homemade Irish cream, you'll be giving the bartender a run for his money. Not only will you save cash by mixing your own drinks, it's also a great opportunity to invite over a few buddies to kick St. Patrick's Day off with a bang.
4. Go on a pub crawl with friends.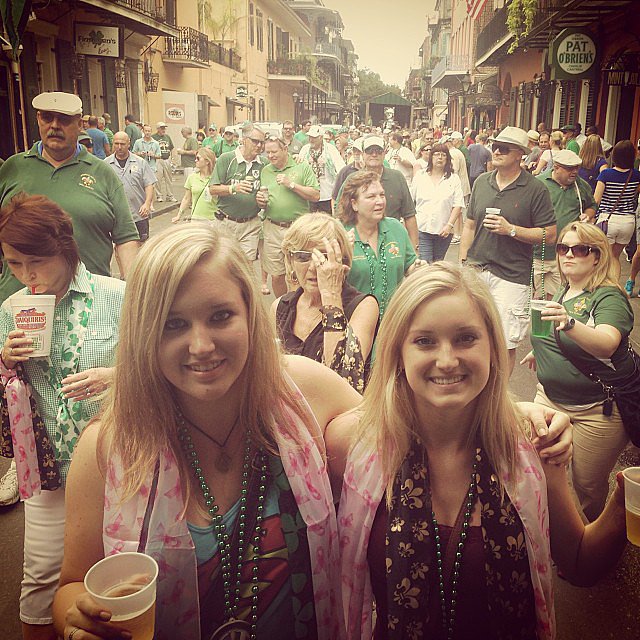 Source: Instagram user thegriffinlife
If you'd rather hit the town on St. Patrick's Day, you still have the opportunity to save money! Cities across the country are hosting a variety of pub crawls where you purchase a wristband that gives you access to cheap drink deals and a map of participating bars along the way. With drink deals lasting well into the evening hours and admission prices being only a couple of bucks, this is definitely a great way for the 21+ crowd to spend the weekend. Major cities such as New York, San Francisco, and San Diego have St. Patrick's Day pub crawls in the works. Additional details can be found at pubcrawls.com. Be sure to grab a pint of green beer during your outing! It's a St. Patrick's Day brew that simply can't be missed.