98 of the Best Things in Life That Money Can't Buy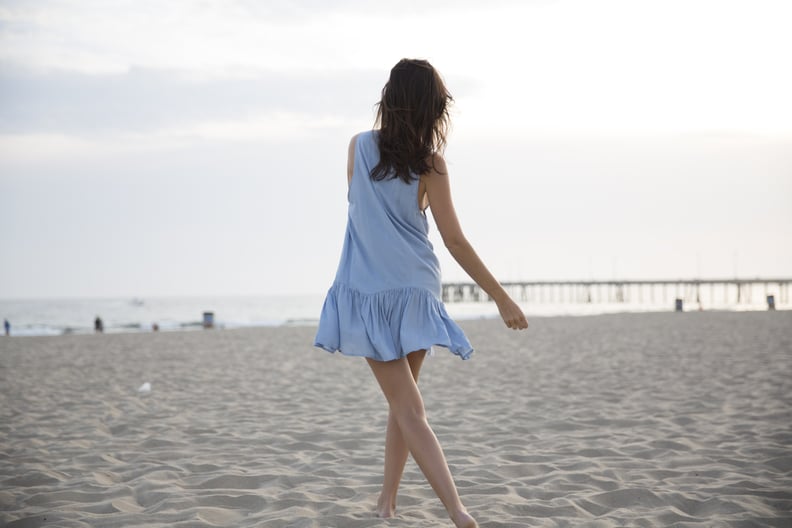 POPSUGAR Photography | THEM TOO
POPSUGAR Photography | THEM TOO
As the saying goes, the best things in life are free. There are certain things in life where currency has no value, such as friends, family, and good memories. A priceless asset is something no amount of money could ever buy but that is probably valued more than any material item you own. From happiness to honesty, these are some of life's best treasures that cost nothing at all.
An honest opinion from a loved one.
True friends who have your back.
A family you can always count on.
Someone who supports your dreams.
Finding true love.
Humor and laughter.
A person who doesn't give up on you.
Someone to cheer you on.
Silly memories from high school.
A lazy Sunday.
Reminiscing on past holidays.
A good relationship with Mom and Dad.
The first time someone says, "I love you."
A satisfying nap.
The warm, fuzzy feeling you get when you look at someone you love.
Quality time with your loved ones.
People telling you how proud they are of you.
Having someone listen to you intently.
Having and giving respect.
A meaningful apology.
Peace of mind by letting go of grudges.
Hugs.
Kisses.
The love of your children, family, and significant other.
Holding hands with your significant other.
The look of love and devotion your pet gives you.
Waking up every morning.
Feeling and being healthy.
The warmth of a smile.
The smell of freshly cut grass.
The view of a sunset or sunrise.
Listening to waves crashing on a beach.
Pushing yourself to achieve something great.
The sound of rainfall.
Reuniting with someone you love.
Gazing at the stars.
Jumping in a pool on a hot day.
Seeing flowers in bloom.
The excitement of special occasions (holidays, birthdays, etc.).
Receiving a compliment.
Strolling on the beach.
Celebrating an anniversary with your loved one.
Having hope.
Growing old with someone you love.
Singing along to your favorite song.
Overcoming a challenge.
Cuddling with a loved one.
Enjoying the great outdoors.
Sitting by a warm fire.
The smell of clean bedsheets.
Completing a project.
Making a difference in the world.
Going for a long run.
Staying true to yourself.
Catching up with loved ones.
Writing in a diary or journal.
Teaching someone how to ride a bike.
The feeling you get after graduating.
Snuggling under the blankets on a cold day.
Counting down to the New Year.
Getting a full night's rest.
Volunteering for a cause you care about.
Winning a contest.
The smell of fresh air.
Learning new knowledge.
Taking a bubble bath.
Acing a test.
Finding something you were looking for.
Jumping in a pile of leaves.
Watching the snow fall.
Taking off your shoes after a long day.
The excitement from getting the job of your dreams.
Reaching a compromise.
Believing in yourself.
Looking into your child's eyes for the first time.
Feeling nostalgic.
Looking back on childhood memories.
Cracking open a book for the first time.
The smell of freshly baked cookies.
Coming home for the holidays.
Writing your vows and hearing them on your wedding day.
Seeing others happy.
Watching fireworks on the Fourth of July.
Falling in love for the first time.
The relaxing feeling of a long shower.
Keeping a promise.
Having the wind in your hair.
Feeling like you belong.
Being comforted and comforting others.
Dancing to your favorite song.
Not living in regret.
Curiosity.
Just being alive.