Is Elizabeth Warren Running For President in 2020?
What Are the Chances Senator Elizabeth Warren Takes on Trump in 2020?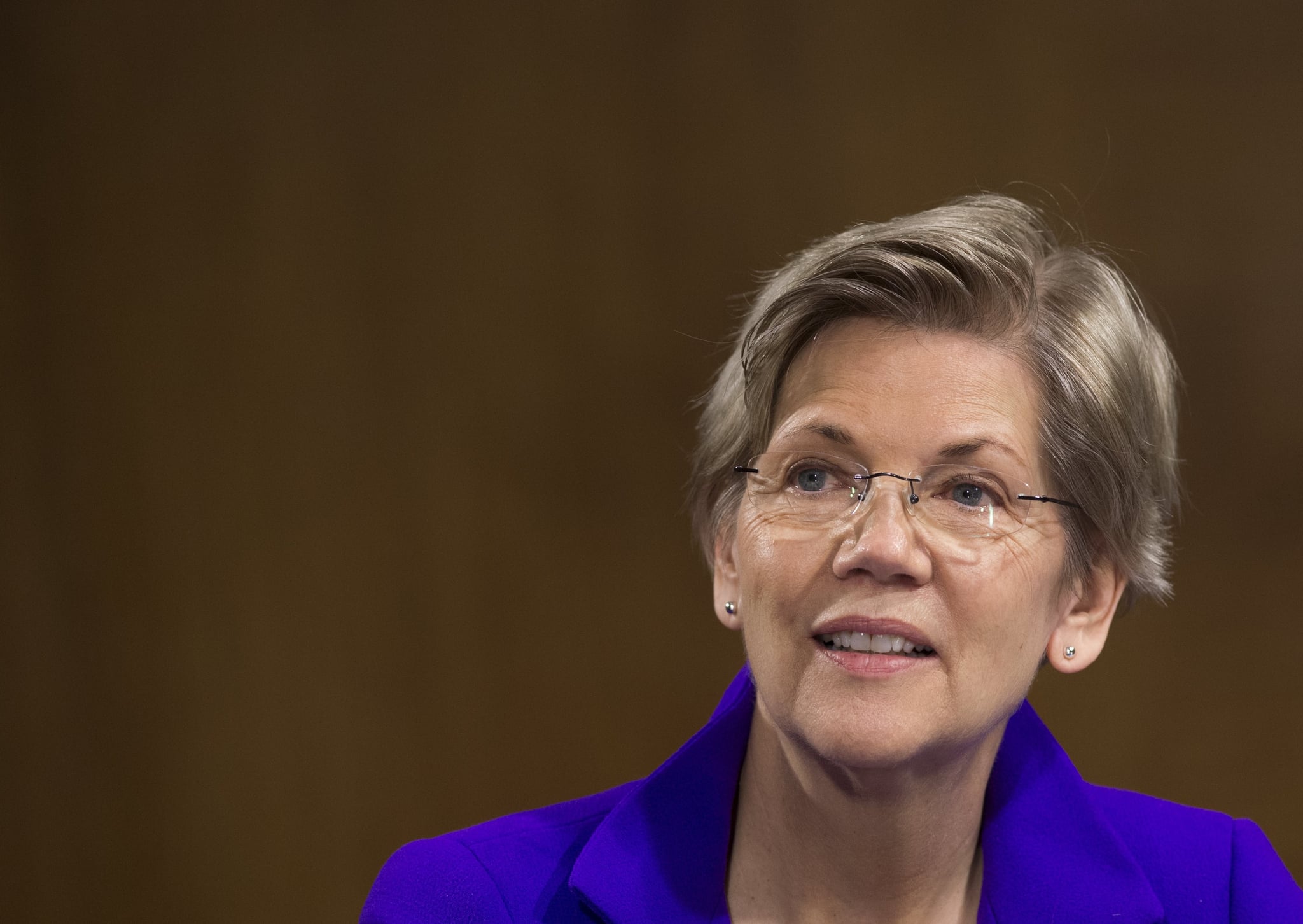 It's not surprising that Democrats are crossing their fingers that Senator Elizabeth Warren decides to run in 2020. She's been a warrior in the Senate, leading the effort to regulate Wall Street, reduce student debt, and tackle campaign finance reform. Warren has also been a vocal opponent of President Trump's administration — even as he relentlessly launches racial insults at her. While speculation continues to arise about a potential bid, Warren herself has indicated she will not run . . . at least for now.
On more than one occasion, Warren's been pressed by journalists about her intention to run for president (despite the fact that she announced her Senate re-election campaign in January 2017). While promoting her recently released book, This Fight Is Our Fight: The Battle to Save Working People, during an appearance on MSBNC on April 18, Warren firmly indicated she has no plans to launch a presidential bid.
Rachel Maddow got right to the point during Warren's appearance on her show: "If you were running for president in 2020 you would not want to talk about it now, with me or anybody else, is that true?"
"That is true," Warren responded. "But let me be clear, I am not running for president in 2020."
During another interview with NBC's Today Show on April 18, Warren reiterated her position when asked by host Savannah Guthrie if she was "likely to run."
"No. This is not what I'm doing," Warren told Guthrie. "This is my 11th book. My life's work is about what's happening to working families across this country. I am running in 2018, for senator from Massachusetts."
So by her own admission, Warren has no plans to run for president. But, it's also worth noting that the next presidential election is four years away and her position could obviously change. Presidential hopefuls are known to be coy about their intentions to run.