Senator Bill Cassidy on Maternity Benefits
This GOP Senator Breaks Down Why Healthcare Plans Should Include Maternity Care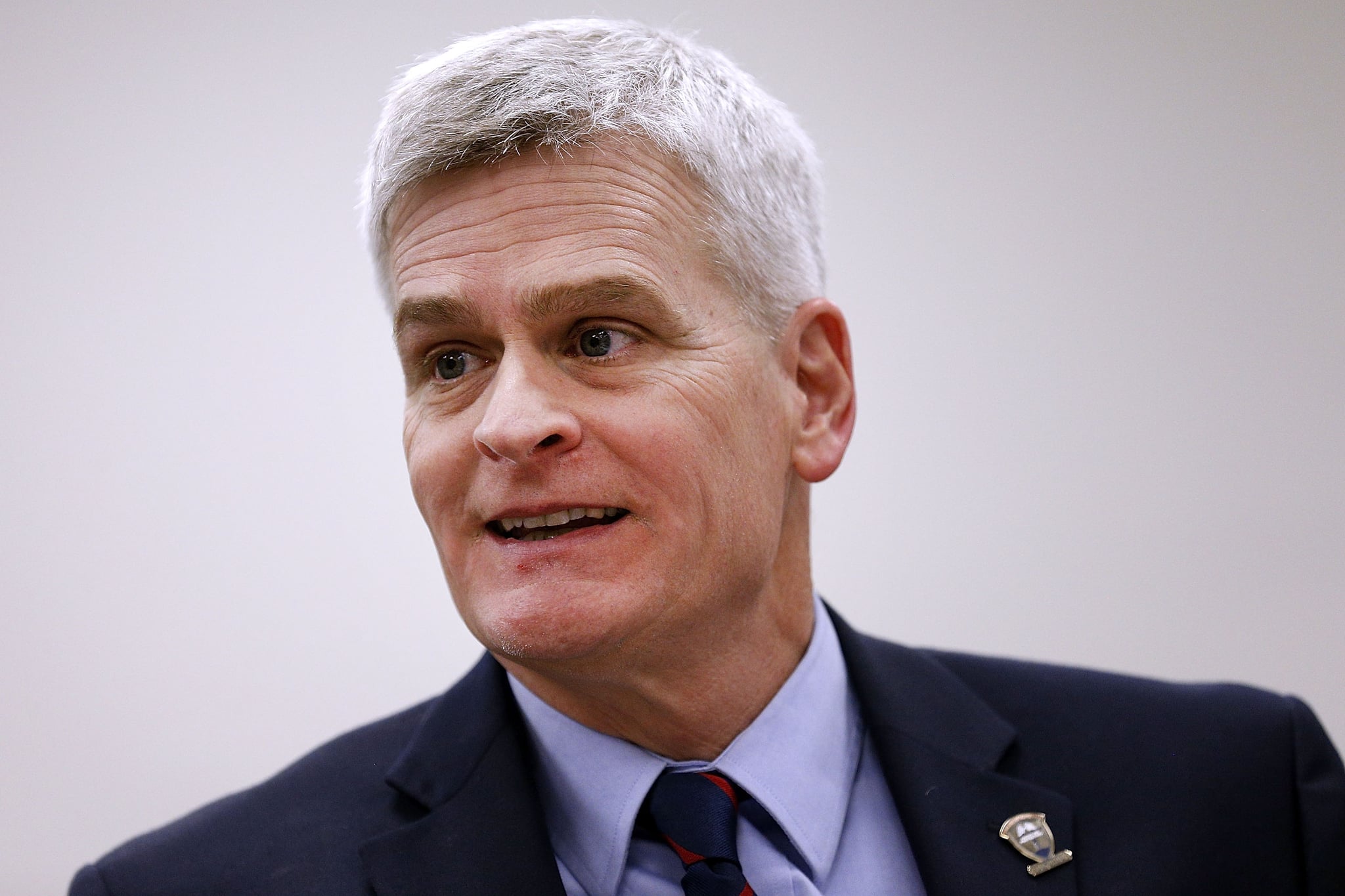 As the Senate's Better Care Reconciliation Act continues to flounder, some members of Congress remain resolute in believing that should not cover any prenatal or maternity care. To people like Representative Pete Olson, women just somehow find a way magically to procreate. But there's at least one Republican Senator who understands why health insurance plans should cover these benefits and at a June 28 press appearance, he subtly chastised men for believing otherwise.
Republican Senator Bill Cassidy of Louisiana expressed his concerns about a plan put forth by Senator Ted Cruz that would let insurance plans not cover certain requirements like maternity care, according to The Washington Post.
"Yes, you want cheaper plans, absolutely," Cassidy said. "Unless you have a common risk pool, you end up with policies that don't cover maternity. As best I tell, women don't get pregnant without sperm." Cassidy ultimately thinks Cruz's plan would harm those women who require maternity care, and pointed to the simple biological facts of why services like maternity care are necessary.
There you have it, everyone. The next time you want to start a debate about why maternity care or prenatal care is considered an essential benefit, you might want to first consider how you entered the world in the first place.
Image Source: Getty / Jonathan Bachman