Supercharge: Women All In Virtual Voter Event Details
Kamala Harris! Amy Schumer! Elizabeth Warren! This Virtual Voter Event Has a Stacked Lineup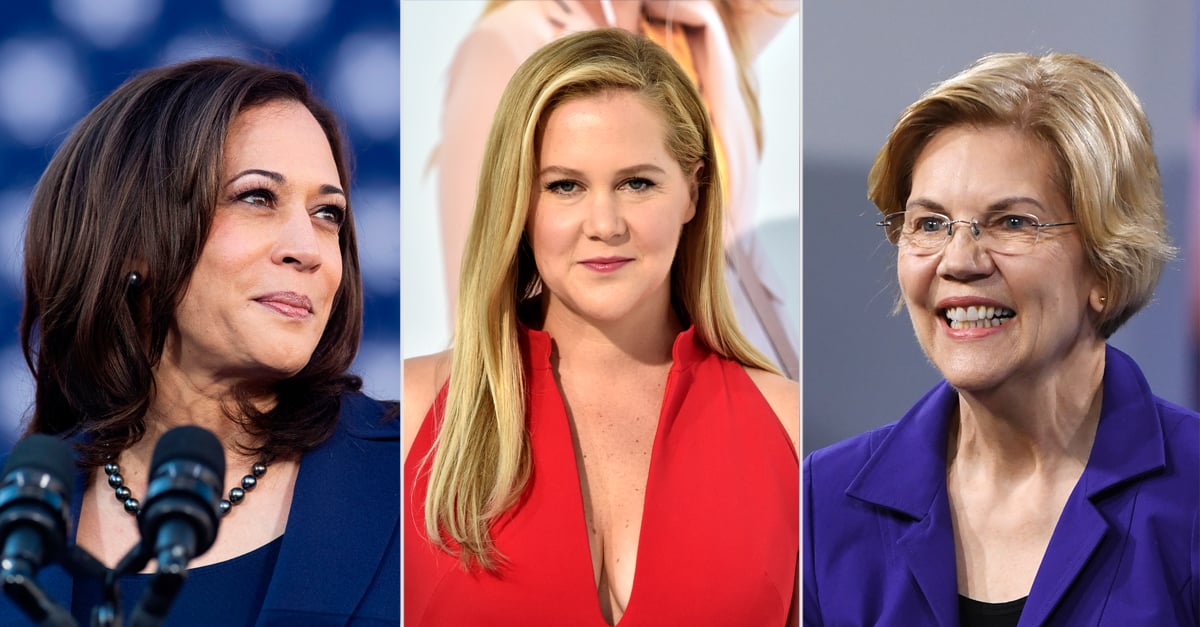 Image Source: Getty / Noah Berger and Getty / Frazer Harrison and Getty / Ethan Miller
Clear your calendar for Saturday, Sept. 26, because whatever you may have planned pales in comparison to what Supermajority has in store. The women-led activist network is hosting a virtual voter event dubbed Supercharge: Women All In to get attendees amped and prepared for the upcoming election. The live-streamed conference will be dedicated to the lasting legacy of Supreme Court Justice Ruth Bader Ginsburg, and the talent list is pretty darn stacked. Participants include inspiring women politicians like Kamala Harris, Elizabeth Warren, and Hillary Clinton, in addition to celebrity activists like Amy Schumer, Ashley Judd, and Eva Longoria.
So, what can you expect to do, watch, and learn while tuning in? According to a press release, the event will include performances, dance-party breaks, live art, and lessons on making your own voting plan. Oh, and we'd be remiss not to mention the virtual "yelling room," which will allow attendees to scream out their emotions — highly necessary, to be honest. Ready to celebrate the power of women voters with thousands of others across the United States? Read ahead to see what other big names are part of the lineup and to learn how you can get in on the action this weekend.
The List of Participants
Supercharge: Women All In will feature appearances by politicians, actresses, artists, grassroots activists, and more women who are passionate about deciding who ends up in the White House next. Below is a look at whom you can expect to hear from during the conference.
Kamala Harris
Elizabeth Warren
Hillary Clinton
Amy Schumer
Ashley Blaine Featherson
Nancy Pelosi
Ashley Judd
Ayanna Pressley
Eva Longoria
Retta
Samantha Bee
Cecile Richards
Alicia Garza
Gloria Steinem
Sasheer Zamata
Jane Fonda
Dolores Huerta
And so many more!
How to Tune In
Supercharge: Women All In kicks off on Sept. 26 at 2 p.m. ET and will be live streaming on Supercharge2020.com, as well as Supermajority's Facebook, Instagram, and YouTube pages.