West Coast Wildfire Smoke Visible From Space | NASA Photos
NASA's Smoke-Filled Satellite Photos Show the Devastating Impact of the West Coast Wildfires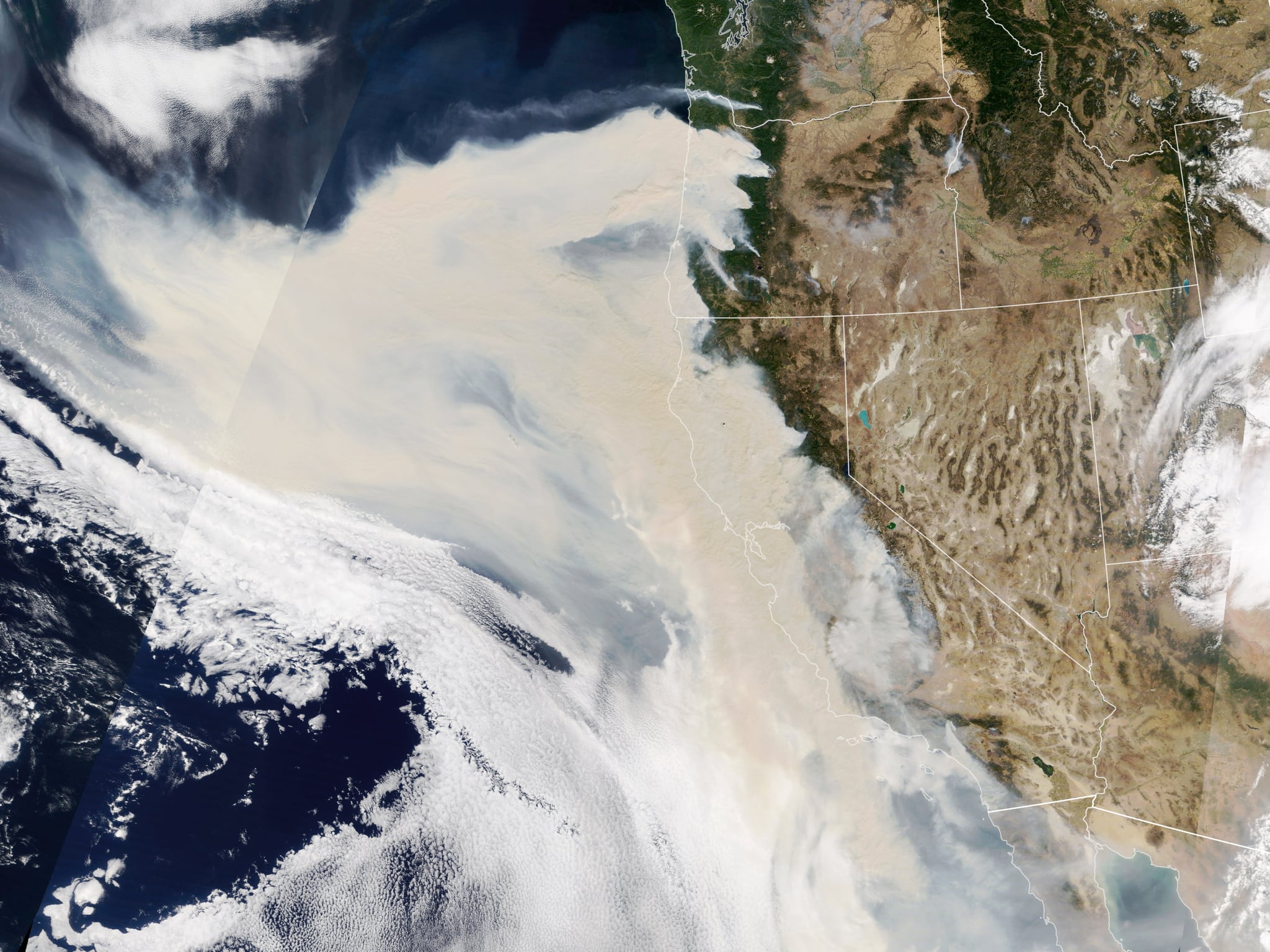 Wildfire season has ravaged the West Coast of the United States from Washington down to Southern California in the last several weeks, causing thousands to evacuate their homes and many to lose their lives. The extensive fires have produced thick clouds of smoke, and a recent photo taken by NASA's Terra satellite camera puts the devastating impact of the disasters on full display. The photo, seen above, was taken on Sept. 9, the day before the San Francisco Bay Area awoke to orange skies and pitch-black homes.
According to a separate photo taken by NASA's Earth Polychromatic Imaging Camera (EPIC) on NOAA's Dscovr satellite, the widespread mass of smoke is visible one million miles away from Earth and obscures large sections of Oregon, California, and the northeastern Pacific Ocean. On the ground level, the air quality is so hazardous that many cities have become temporarily unlivable, while others have suffered long-term destruction from the fires themselves.
The smoke has begun to disperse in certain regions, but the ongoing wildfires are still burning. The fires are a direct result of climate change — namely, high temperatures and sweeping winds — and have destroyed 3.4 million acres of land in California alone. In Oregon, at least five people have lost their lives as a result of the fires and over half a million people are on evacuation alert, according to Reuters. Up north, fires in Washington have scorched 626,000 acres and destroyed over 180 homes, according to The Seattle Times. The fires are expected to spread as high-speed winds carry smoke across the country and even as far as 5,000 miles away in Europe. As the West Coast grapples with the effects of these disasters, NASA's photos serve as a reminder of the crucial work yet to be done to reduce climate change.