In a matter of weeks, California's wildfire season has managed to destroy nearly 580,000 acres of land, forcing thousands to evacuate as fires continue to rage throughout the state. The Dixie-Fly Fire began burning in Butte and Plumas Counties on July 14, and as of Aug. 31, the blaze — which is about 50-percent contained — has consumed nearly 1,260-square-miles, making it the second largest wildfire in state history.
There's also the Caldor Fire, which began in El Dorado County near Lake Tahoe on Aug. 14, followed shortly thereafter by the French Fire in Kern County on Aug. 17. The Caldor Fire — one of 83 large fires burning across the US and 13 major fires currently ablaze in California — has since covered nearly 300-square-miles of land, destroying multiple homes and resulting in mass evacuations that have put shelters at capacity. Thousands of gallons of water and retardant have since been dumped on the fire, and smoke in the air has reportedly been so thick that air firefighting operations were stalled.
"There is fire activity happening in California that we have never seen before."
Red flag warnings were also issued to the east in Nevada's Douglas County on Aug. 30 after the fire jumped Highway 89, forcing many to prepare for evacuations. The jump resulted in a drop from 19-percent containment to 16-percent containment over the weekend, and seasonal wind gusts are expected to escalate the spread of the flames. "There is fire activity happening in California that we have never seen before. The critical thing for the public to know is evacuate early," said Chief Thom Porter, the Cal Fire director, according to NPR.
Last year, critical wildfire zones included the LNU Lightning Complex in the northeast Bay Area, the SCU Lightning Complex in the eastern and southeastern Bay Area, and the CZU Lightning Complex in the western and southern Bay Area, some of the largest wildfires in California's recorded history. In 2020 alone, wildfires consumed over 4.2 million acres of land across California, leaving residents uncertain about their safety and well-being, according to Cal Fire officials.
Even as 15,000 firefighters put themselves on the front lines to battle the raging flames — including crews from Utah, Washington, Wisconsin, and West Virginia — thousands of residents continue to be displaced from their homes in 2021. If you have the means, consider helping by providing the resources outlined ahead for those in need, and read on to find out what you can do right now to support victims of the California wildfires.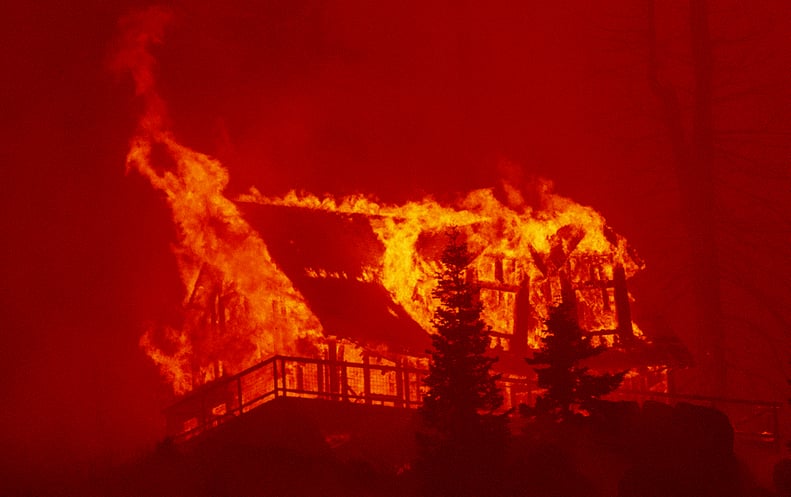 Open Your Home and Donate to Victims of the Wildfires
Monetary donations allow charities the flexibility to apply your contribution to providing food, shelter, and medical supplies for those in need. You can help by donating to a nonprofit organization — including the American Red Cross, California Fire Foundation, and the CDP California Wildfires Recovery Fund — that are currently working to minimize the suffering of those affected by the fires. In addition to donations, you can give prepaid gift cards to charities or directly to those in need to help victims of the wildfires purchase necessities like food and personal hygiene items. If you're looking to make a meaningful contribution, you can also consider giving to these organizations:
As families continue to be forced out of their homes, tourists are encouraged to leave areas surrounding the wildfires to free up hotel rooms for residents who no longer have a place to stay.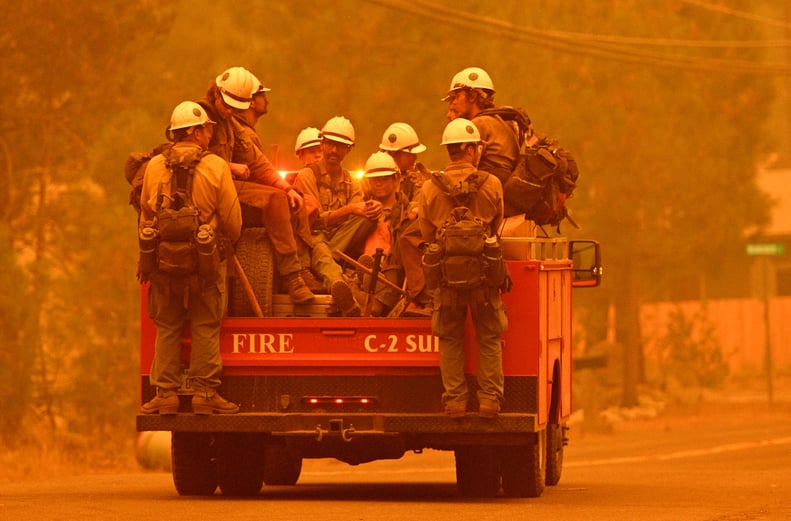 Donate to Support Firefighters and Victims of the Wildfires
Despite the thousands of firefighters currently on the frontlines, the breadth and magnitudes of the flames remains dire for people across California, leaving dangerous percentages of the wildfires uncontained. If you have the means, here are a few charities you can donate to in order to support these firefighters on their mission to protect Californians and their homes: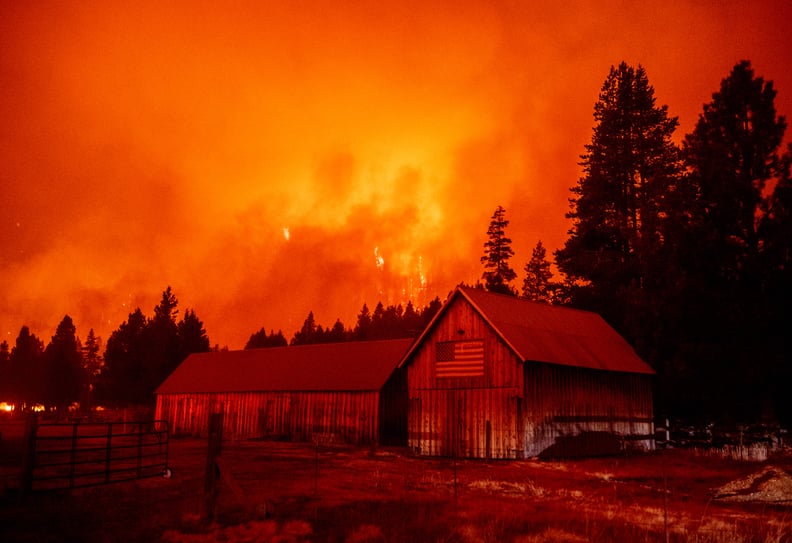 Foster and Adopt Pets That Have Been Displaced by the Wildfires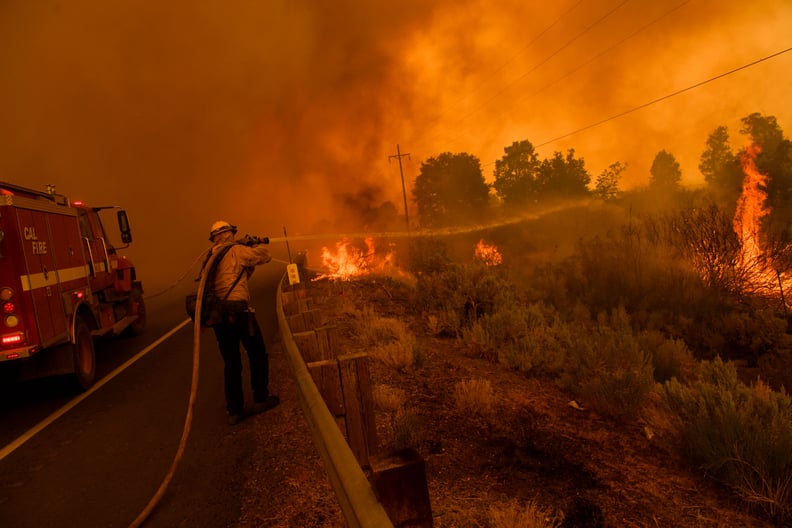 Volunteer Your Time to Provide Medical Relief and Support For Those in Need
The disastrous effects of the 2021 wildfires thus far have left behind over 500,000 acres of wreckage, leaving many homeless and surrounded by smoke and ash. As a result, there is a high-priority need for volunteer shelter workers, food bank volunteers, and healthcare professionals across the state. If you have the time to spare, you can volunteer to provide medical assistance and direct disaster relief to those in need. Additionally, you can help those who have been separated from their loved ones by sharing links and information about the American Red Cross Safe and Well initiative, which helps to reunite those separated from family members during disasters.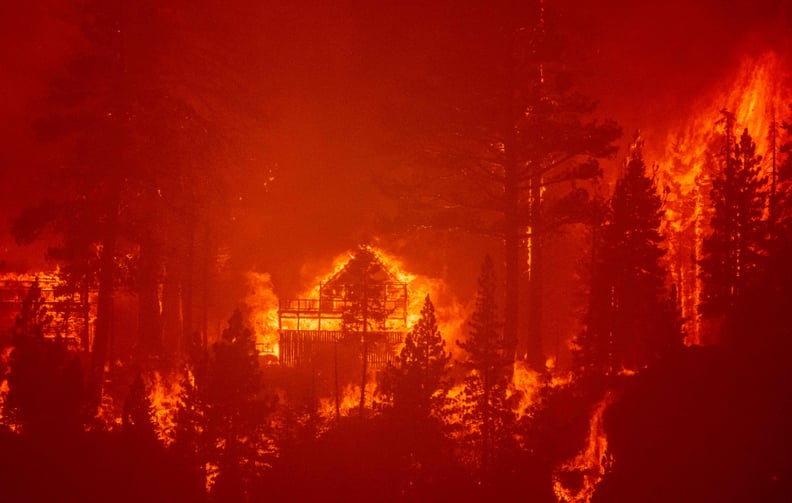 Donate Non-Perishable Food Items and Supplies When Possible
As individuals and families struggle to find food and shelter, donations of necessary supplies — such as food and clothing — are highly appreciated. During natural disasters such as wildfires, charities will often receive an influx of donations that are too vast to sort through, which results in many supplies being sent to landfills. Additionally, due to the ongoing spread of COVID-19, many non-profit organizations may be implementing new rules surrounding donations.
With this in mind, it's best to call ahead to local shelters and food banks before dropping off non-perishable food, clothing, or toiletries. To ensure that your donations have the greatest impact, research different charities — like the Dixie Fire Give Resources nonprofit and the Plumas Crisis Intervention & Resource Center Dixie Fire Relief Fund — before dropping off supplies. Pick up the phone and ask what items are in the highest demand or shortest supply, and share your plans to donate with neighbors or family members who may also want to contribute. Also, if you're torn between making a financial contribution, volunteering your time, or delivering care packages, get in touch with shelters and food banks in the area to learn more about what resources you can provide to help those in need.
For more information, see California's resource guide for disaster assistance.