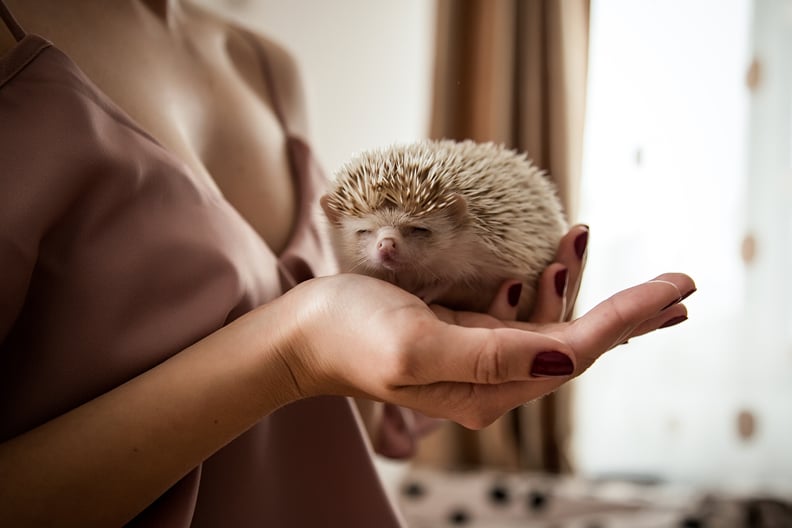 Unsplash | Tim Mossholder
College can be difficult and stressful, but there's nothing like a pet to help you through the hard days. If you're a college student living in a dorm or an on- or off-campus apartment, your residence may have strict rules about which types of pets are allowed. Thankfully, there are plenty of dorm-friendly, low-maintenance pets out there for you to love on as you power through classes. (Just make sure to check your building's pet rules first!) We've rounded up 12 of the best pets for college students, so whether you're a future fish owner or prefer to snuggle up with a hamster, you're sure to find the perfect pet for you.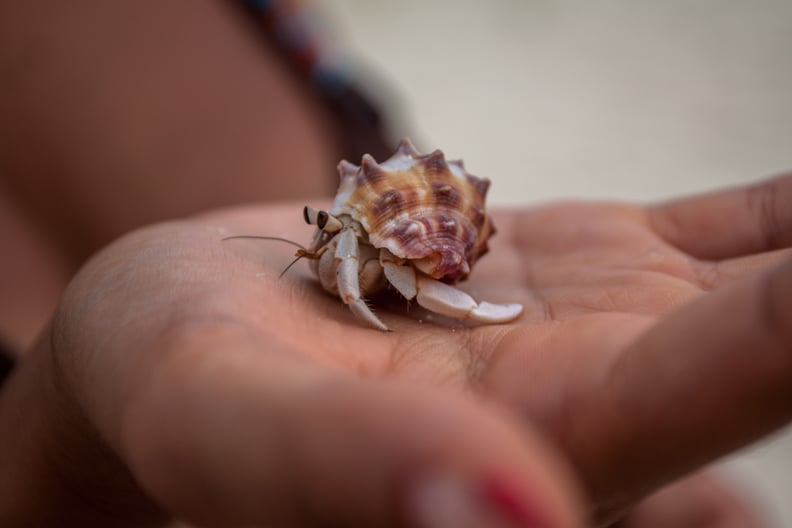 Hermit Crabs
Hermit crabs are a top choice for college students because they're quiet and low-maintenance. You don't need much for a hermit crab, either. Start with some containers of hermit crab food and a tank that allows your crab space to explore (five gallons of space per two crabs is recommended). Add in some extra shells for your hermit to try on as it grows, and both you and your hermit will have the best college experience together!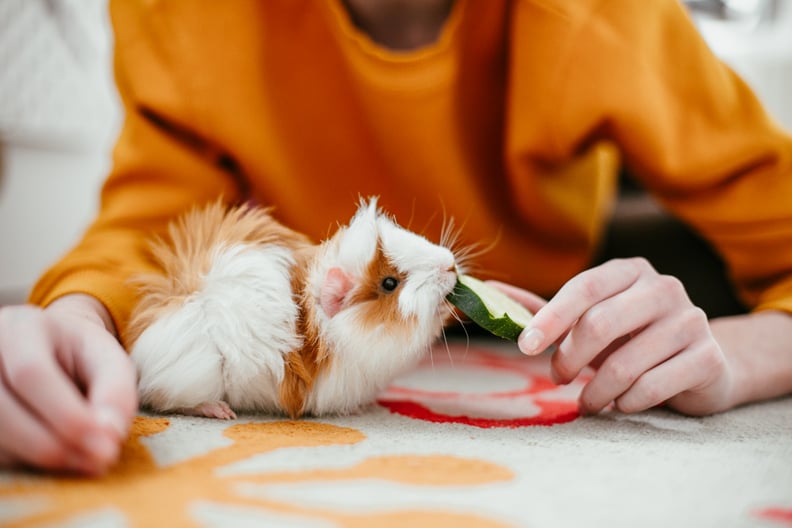 Guinea Pigs
Guinea pigs can live in a range of environments, don't require lots of specialized care, and have tons of personality, so they make great college companions. Be sure you've got the proper enclosure (and make sure its escape-proof), and make sure you'll be around to let your guinea out of its cage once a day. What's great about guinea pigs is that they live fairly long — five to seven years on average — so you'll have a cuddle buddy even when you're out of college!
Turtles
Turtles are a wonderful addition to any college dorm or apartment because they're quiet but still plenty interactive. All you'll need to care for your turtle is a tank (make sure its large enough and has water and land elements), a heat lamp, and some food. Be sure to read up on the proper care of turtles, too — they live a long time, so you'll need to be well informed!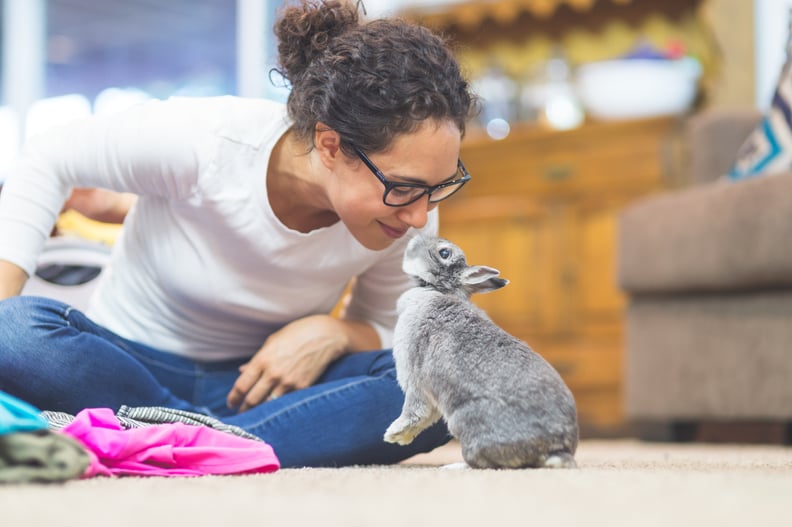 Rabbits
If you're set on owning a furry pet, a rabbit could be the right choice for you — they're quiet, easy to litter-train, and one of the most loving pets around. Once your bunny gets used to you, it'll bond with you quickly and comfort you when you're struggling. Talk about the perfect study buddy!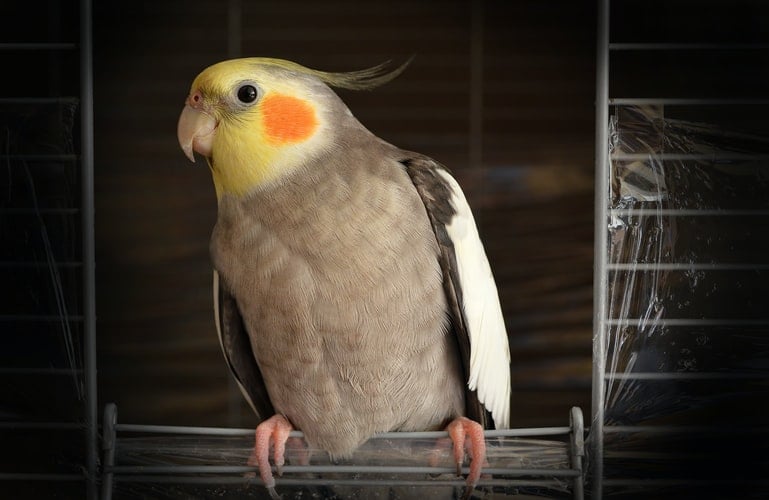 Birds
Birds don't take up much space and they're incredibly smart, making them great for small spaces. And between study sessions, you can teach your bird cool, new skills. Whether you opt for a cockatiel, a finch, or another type of bird entirely, you're sure to squeeze in plenty of hours of playtime with your new pet!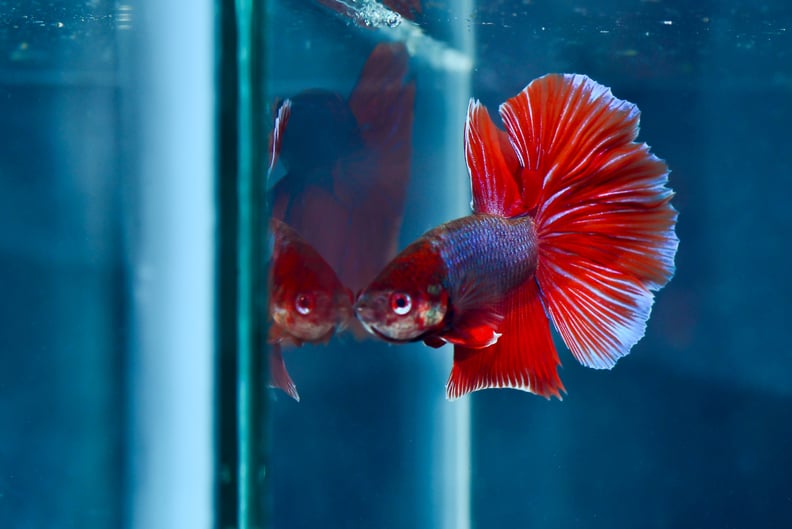 Fish
Fish are the quintessential college pet — they're quiet, noninvasive, and totally soothing when you're cramming for exams. They're also one of the few pets that almost every college allows on campus, so if you live in the dorms, get an aquarium with an LED light and introduce your goldfish, guppies, or betta fish to their new home!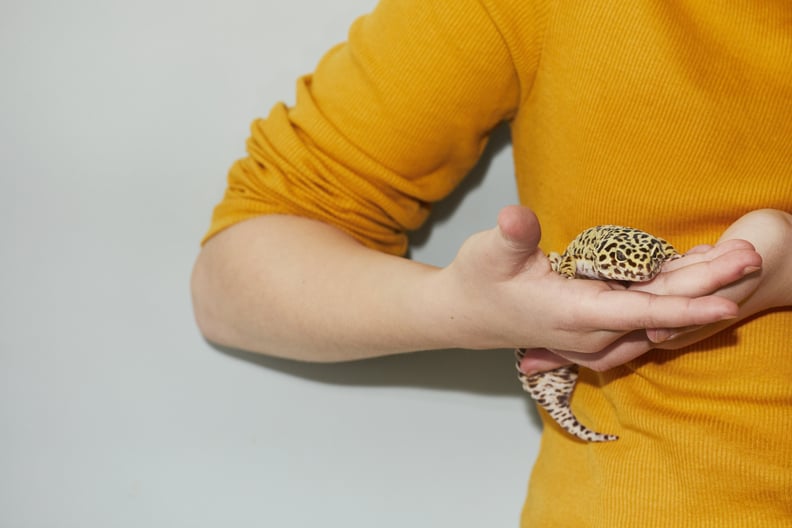 Lizards
If you love reptiles, a lizard might be the college pet for you. Caring for one is pretty low-maintenance – supply your lizard with some leafy greens from the supermarket and bugs from the pet store, clean its tank on a regular basis, and enjoy your scaly best friend!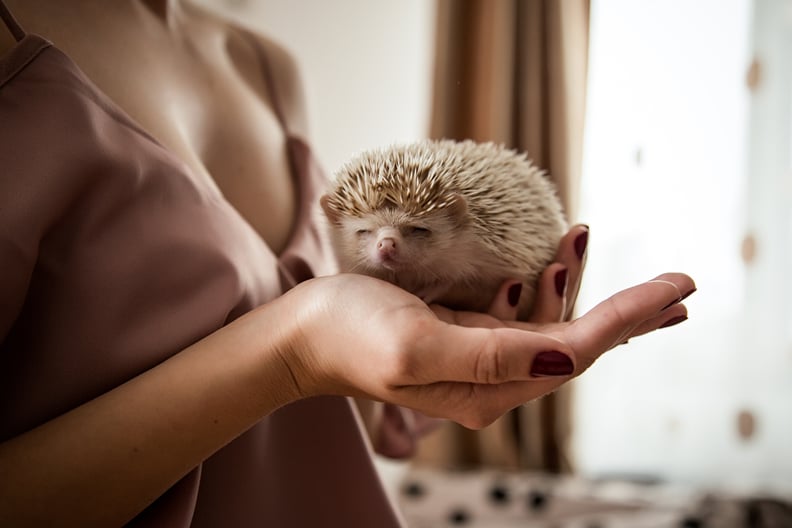 Hedgehogs
Hedgehogs aren't just adorable; they're also a whole lot of fun for any college student. Remember: hedgehogs aren't legal in every state, so be sure to research before you buy! To care for your hedgehog, you'll need food pellets, an enclosure, a couple of toys, and a running wheel. Be sure to spend lots of time with your pet, too, as socialization is important. As a hedgehog owner, you'll have an extremely cute pet that can brighten up your day after hours of classes!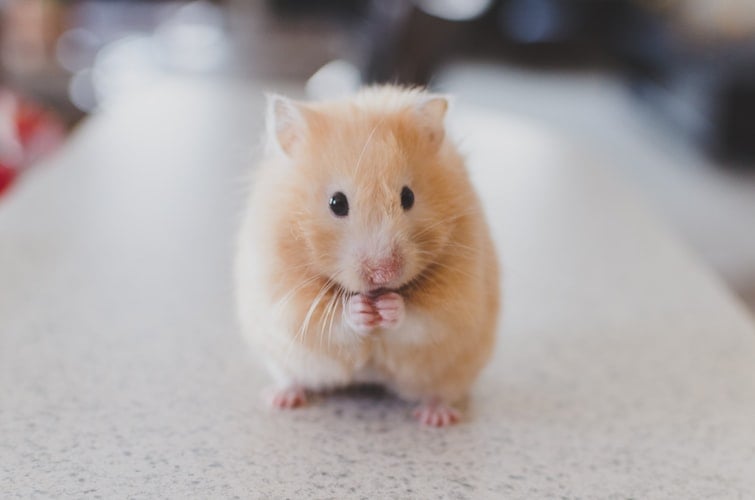 Hamsters
Hamsters are excellent pets for any student who needs a study boost. While they won't help you with your homework, they'll keep you entertained as they play with toys, venture into tunnels, or run on their wheel. Bonus: they're nocturnal! So they'll keep you company through all-nighters.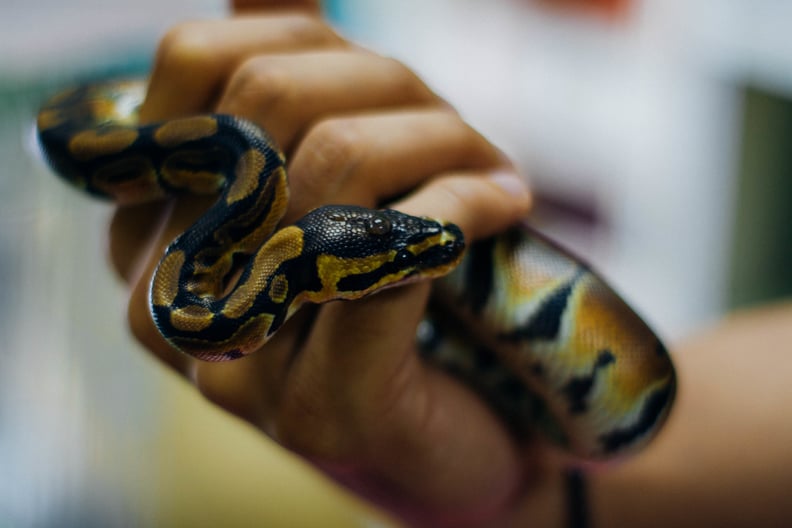 Snakes
If you're the college student who's in multiple extracurricular activities or who frequently goes home, a snake could fit into your lifestyle well. Snakes have simple diets and only need to be fed a couple of times per week (though you have to be comfortable feeding them mice), so you won't worry endlessly about your pet when you aren't home. They also prefer extremely rare physical contact, so if you're an introvert, you'll definitely be able to relate!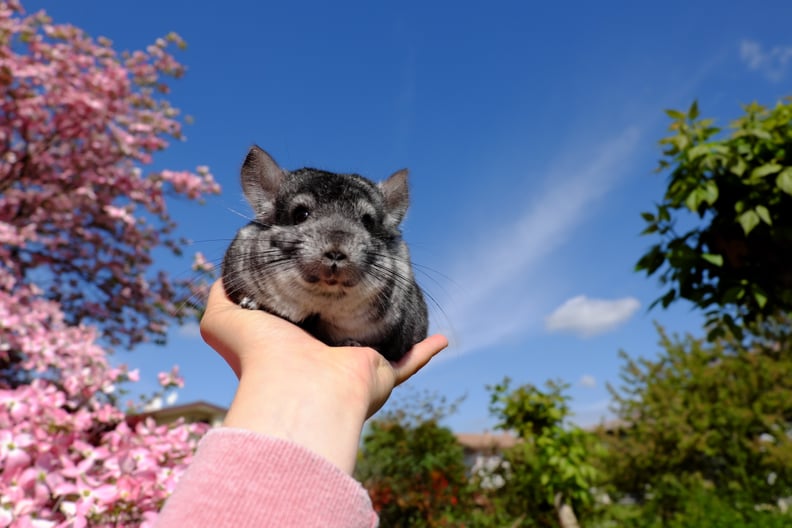 Chinchillas
Chinchillas are small enough that their habitat doesn't need to take up much space, they're playful and cuddly, and they even clean themselves, so you don't have to bathe your new pet when you're trying to hit the books. Just be sure to keep some ash or sand on hand so that your chinchilla can self-clean!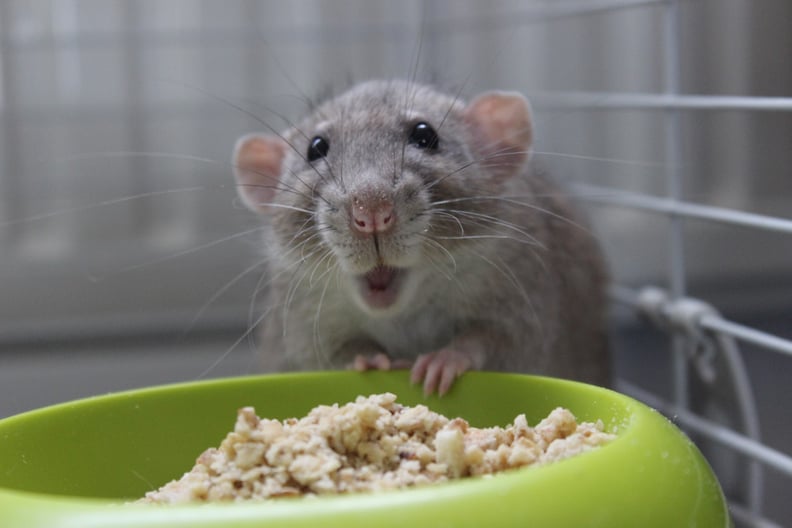 Fancy Mice
If you want small, cuddly pets that are as quiet as mice and still relatively dorm- or apartment-friendly, fancy mice are an excellent choice. All they need to live happily and safely with you is a wire cage, water, and rodent mix, so they can fit neatly into a hectic college lifestyle. Be sure you house two mice together — they thrive in same-sex pairs!