Looking For an Adorable, Low-Maintenance Pet? These Are 10 of the Best!
If you feel that you would love to have a pet in your life, but don't necessarily have the time to invest in a high-energy Goldendoodle or delicate Yorkie, there are tons of other low-maintenance pets that are just as adorable. With requirements as low as simply some feeding time and playtime, there are many pets you might not be thinking about that can fit right into your busy work life and commitments. Even then, they'll still add a special magic to your life like only a pet can, and accompany you in both the good and bad times. These are the most adorable low-maintenance pets you can get — prepare for some serious cuteness.
Hamster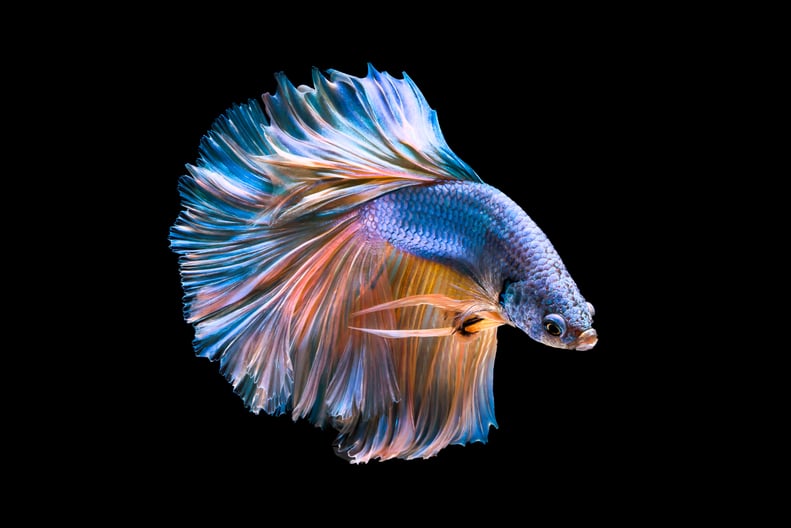 Betta Fish
Fish are a great option if looking into buying a pet for the first time, and the notorious betta fish are known for being especially low-maintenance. Not only are they absolutely gorgeous with their long rainbow fins, but they're easy to own, too: keep them in a large-size, clean tank, and feed them betta-specific food pellets. Apart from that, it's just important to remember not to mix two bettas in the same tank, and be prepared to be amazed at their mesmerizing beauty.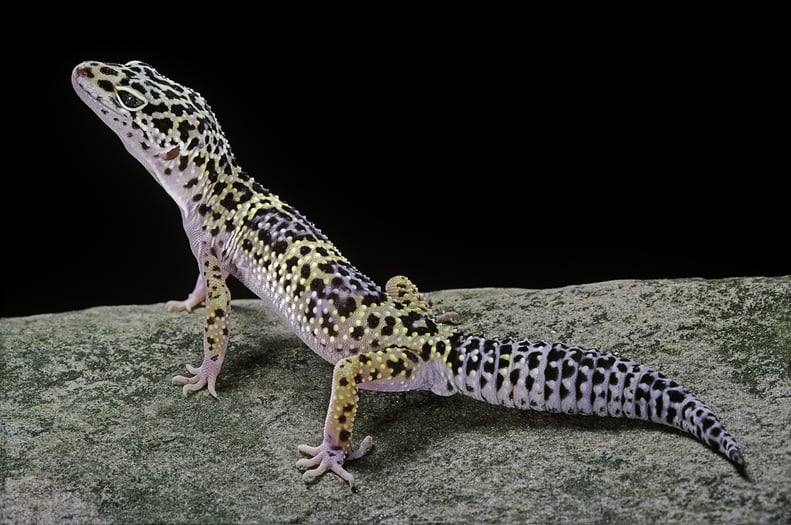 Leopard Gecko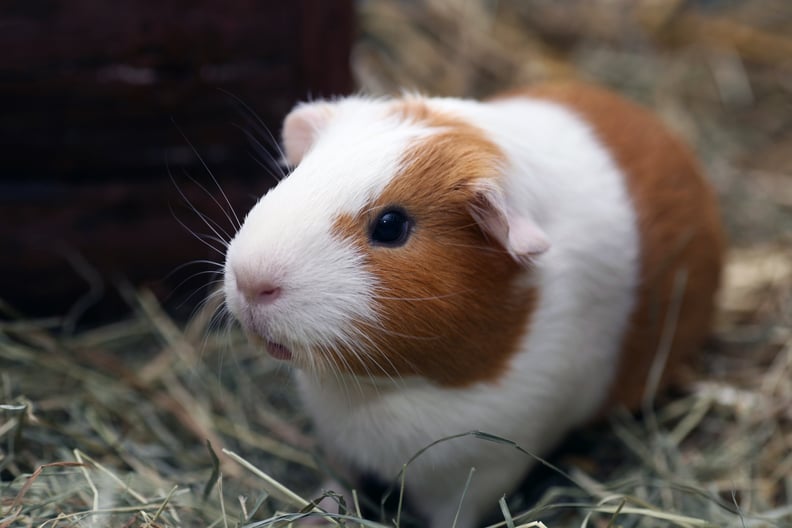 Guinea Pig
We know guinea pigs are seriously cute and fluffy, but they're actually really low-maintenance, too. Famously easy to care for, these larger rodents simply require a nice mix of pellets, hay, and fresh produce, and fresh water out of a sipper tube. If you don't have tons of space or live in a smaller apartment, your guinea pig will be fine with a sizable cage and keep to themselves. But that doesn't mean they don't love playtime, too: They make for great cuddle buddies as soon as you get back home, and you can even teach them tricks.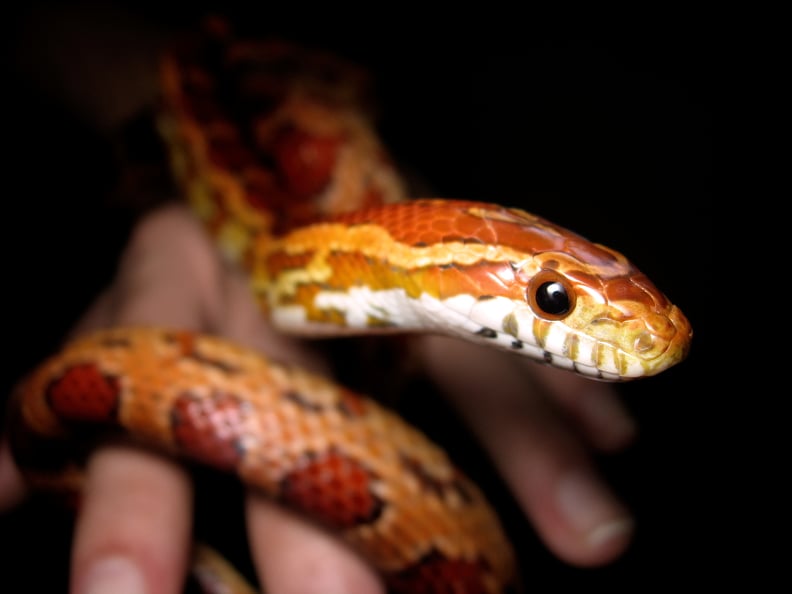 Corn Snake
Another great starter reptile for a first-time pet owner, the corn snake is a perfect option for someone who doesn't have tons of time but would love a cute companion. Friendly and loyal pets, corn snakes can be socialized to be extremely docile and easy to handle, while only requiring feeding once a week. Inexpensive to maintain, they eat thawed frozen mice, and stay a decently-small size, just make sure to get a large enough enclosure for your new scaly friend.
Red-Eared Slider Turtle
Turtles are great pets if you want a new pal that won't require too much time and energy, at least as far as red-eared sliders are concerned. Red-eared slider turtles are not just adorable with their two red streaks, but are one of the easier reptiles to own. Feed them a good mix of turtle food, fresh greens, and live food, and just keep them in a large tank with water, a dry place for stretching out, and a reptile heat lamp. Just give your red-eared slider the proper care, and you'll have many, many years of cute antics to look forward to.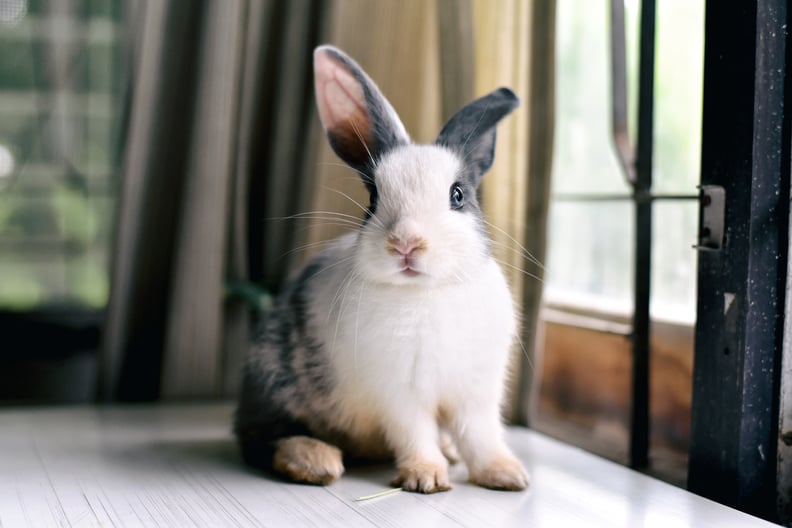 Rabbit
Although rabbits need a bit more maintenance than a guinea pig or hamster, they still require less time and energy than other fluffy pals like dogs. They're great for apartments due to their small size, cleanliness, and the fact that they are largely content in their cage and make little to no noise. Also, since they are crepuscular (most active at dusk and dawn), they will mostly be sleeping while you're at work. That being said, rabbits do require a clean cage, some mild grooming, daily hopping around out of their enclosure, and a diet of hay, pellets, and uncooked veggies. If socialized properly from a young age, your rabbit can be the cuddliest pal ever, and pretty easy to own.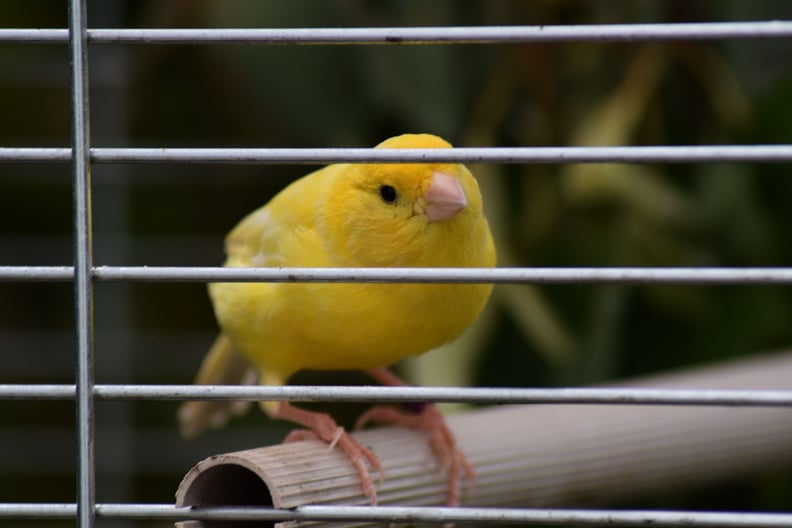 Finch
If you love birds but are scared of the possible upkeep, a finch is by far your best bet. Hailed the most low-maintenance birds of all, finches require little to no handling time or even socialization with humans. That being said, finches love having pals of their own kind, so keeping a few in a large, roomy enclosure is ideal. Apart from their social life, finches just need regular feeding, water and clean-up to be as happy and chirpy as ever.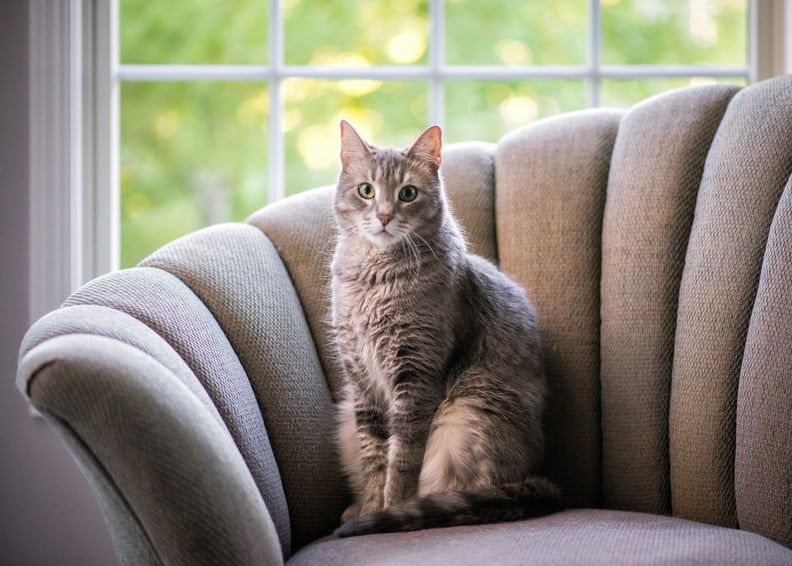 Cat
Cats are a great option if you want a pet that will jump into bed with you to cuddle as you watch Netflix, but won't require all of the time and energy that dogs do. While dogs need constant companionship, training, and daily walking, cats are generally much more independent (although they love a cuddle sesh!), and simply require regular feeding, fresh water, and daily litter tray emptying. Apart from that, cats do need a bit more veterinary care than other low-maintenance pets (such as vaccination and deworming) but are some of the best intelligent, cuddly pals for someone who won't be home 24/7.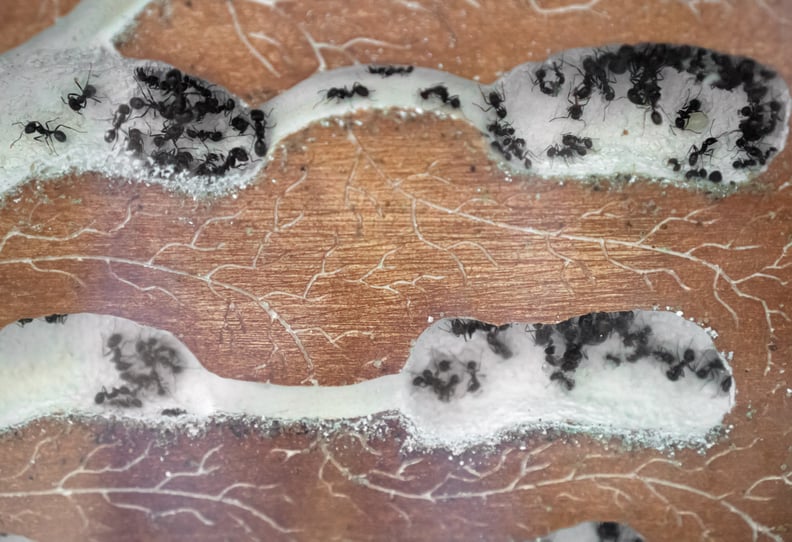 Ant Farm
Basically the most low-maintenance, easiest pet situation of them all, the ant farm is perfect if you want to have animals in your home, but prefer for them to do all the work! Watch them make their tunnels and prepare to be amazed at their formations, while only needing to add some sugar, honey, or bread crumbs about once a week as food. Remember to add drops of water as well and get ready to observe science happen right in front of you!