Hurricane Safety Tips For Pet Owners
4 Essential Hurricane Safety Tips For Pet Owners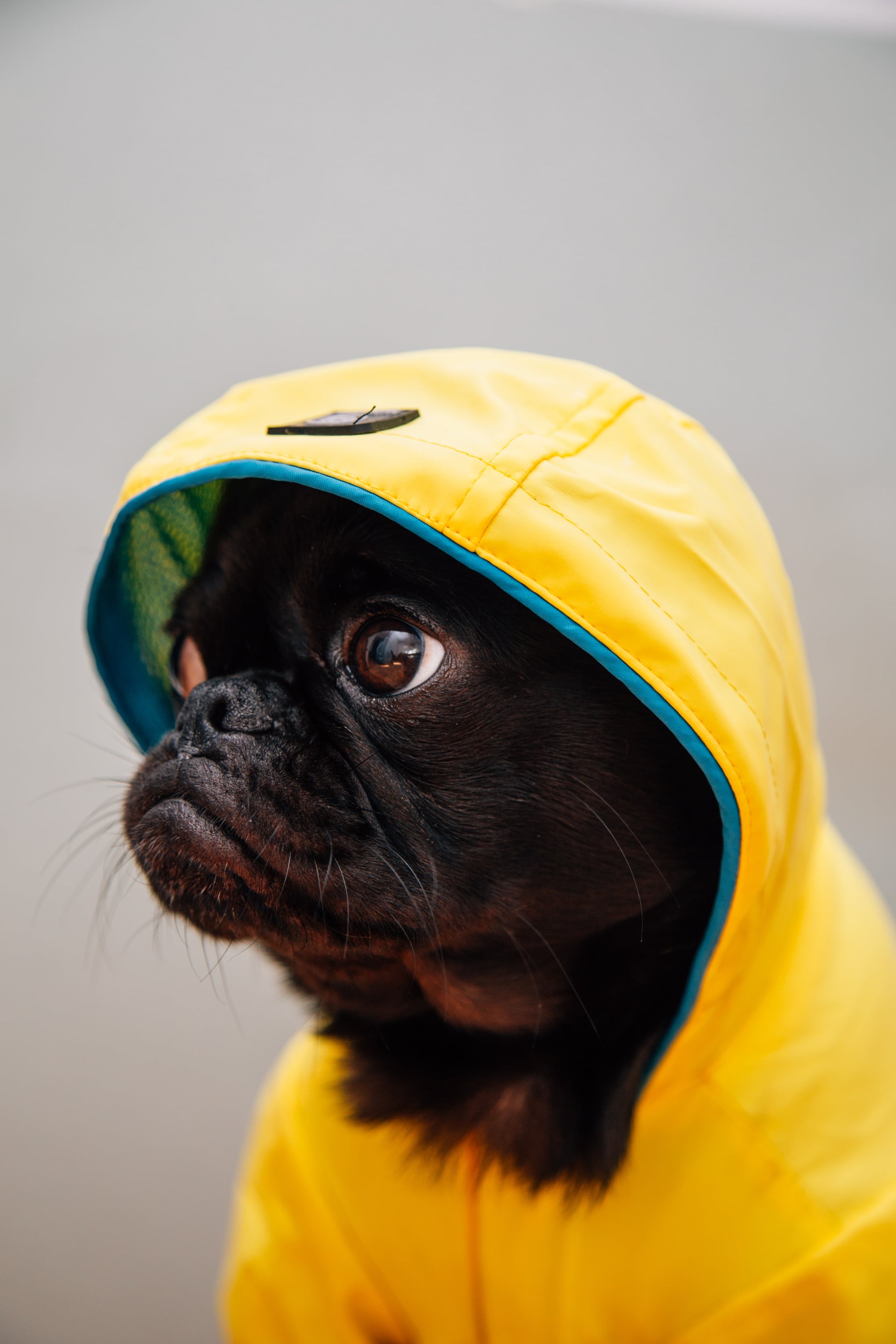 Hurricane season lasts from June to November, with the National Oceanic and Atmospheric Administration (NOAA) predicting above-average storm activity in 2021. Of course, we think about how to prepare for a weather emergency for our families, stocking up on non-perishable food, water, and making sure to have batteries and flashlights on hand. But what about the safety of four-legged members of the household, and other family pets?
"It is common to overlook pets when preparing for an emergency, but taking a few simple steps to include your pets' needs in your family preparedness plan will help ensure they are comfortable and safe in the event of an emergency," Jennifer Freeman, DVM, PetSmart's resident veterinarian and pet care expert, told POPSUGAR. Consider that in 2005, historic Hurricane Katrina left over 100,000 pets displaced. "As the ASPCA and other animal welfare organizations prepare for what's predicted to be another busy hurricane season, we can't stress enough how important it is to incorporate animals into disaster preparedness plans to keep families together and pets safe," said Susan Anderson, director of disaster response and national field response for ASPCA.
Sharon L. Campbell, DVM, MS, DACVIM, medical lead at Zoetis Petcare, agreed. "The first thing to consider as a pet owner is having a pet preparedness plan in place in the event of a crisis or emergency," Dr. Campbell said. First and foremost, you'll want to designate someone to care for your pets if you can't in an emergency. Additionally, making sure your furry and feathered friends are up-to-date on their vaccines is key. After that, you can best position your pets for an emergency by taking these specific steps.
1. Microchip your pet.
Beyond just making sure your pets are always wearing collars and ID tags with your contact information on them, microchipping can be a lifesaver when it comes to a weather emergency. "This is a permanent way to identify your pets and is used universally by animal shelters and veterinarians," Dr. Freeman said. Not only should dogs and cats get chipped, but consider horses, as well. If that's not an option, Anderson suggests identifying your horse in another way, like a tattoo. "In an emergency, you can place an ID clip or braid a luggage tag in his mane or tail or paint your phone number on his side with non-toxic paint," she added.
2. Create a pet disaster pack.
This is one of the most important ways you can prepare your pet for hurricane season. In your pet pack, include at least a week's worth of food, and be sure your pet will have access to clean water. Dr. Campbell suggests tablets or a filtration system to sanitize water: "You don't want your pets drinking from any flood waters, as there are all kinds of bacteria and parasites in there."
Dr. Campbell also noted that a disaster won't stop your pet from having to go to the bathroom. So, for cats, pack a litter box, scooper, and garbage bags. Dogs will need waste bags and potty pads. Of course, if your pet takes any medications — including flea and tick and heart-worm prevention — pack a one-month supply. Dr. Freeman suggests an insulated bag or cooler for refrigerated medications.
Additionally, don't forget to include a current photo and description of each of your pets, which can help you reunite with them in the unfortunate instance that you become separated. Keep copies of medical records, including vaccinations, on hand. "Since your veterinary clinic may also be affected by an evacuation, bring your medical records with you," Dr. Campbell explained. "Remember, all paper documents should be stored in a waterproof container." You can also create temporary identification tags to write the address of where you are staying while evacuated.
Other supplies like a pet first aid kit, favorite toys, and cleaning supplies such as pet shampoo are recommended. Anderson also advises that hamsters, gerbils, mice, and guinea pigs will need bedding, food, water, and food bowls. Extra things to consider for small animals are a salt lick and a small hide-box or tubes.
3. Designate a safe place for pets at home.
The best place for your pet to be during a hurricane is with you. An interior room without windows is safe for people and their pets. "Try to introduce them to this place before a storm or other disaster and make sure there's a comfortable bed, a favorite toy, and a litter box for cats so they feel safe and at home," Dr. Campbell said.
The ASPCA also recommends using a window decal (the organization provides them for free) to let people know that pets are inside your home. "Make sure the decal is visible to rescue workers — we recommend placing it on or near your front door — and that it includes the types and number of pets in your home as well as the name and number of your veterinarian," Anderson said. If you are evacuated, be sure to write "EVACUATED" on the sticker so emergency workers and concerned citizens know the pets are not in the home.
4. Have an evacuation plan.
The ASPCA always urges pet owners to bring their pets with them during an evacuation. Leaving them behind, especially tied to a pole or tree, will prevent them from escaping high flood waters. Research and make a list of animal shelters, boarding facilities, and veterinarians that will be available during an emergency, as well as pet-friendly hotels that are located along your evacuation route.
"When evacuating with your pets, keep them in their cage or aquarium if possible," Anderson said, adding that covering the cage or aquarium will help keep animals warm during a power outage. "In the case of evacuation, birds should be transported in a secure travel cage or carrier." Dr. Freeman added: "For fish or turtles, it's a good idea to have buckets or plastic bins with a lid on hand in the event you need to evacuate them. This is a safer alternative to transporting these pets in glass bowls or aquariums." Dr. Freeman also points out potential animal dangers to be aware of during and after a hurricane, including "paw-level" debris, and toxic spilled chemicals and fertilizers, as well as downed power lines.
Ultimately, preparing ahead of time will prevent undue stress on everyone, with Anderson noting that in a stressful situation like a hurricane, pets can become skittish and run away, something you definitely don't want to happen.