How Losing Our Family Dog Affected My Daughter
I Was Not Prepared For How Much Losing Our Family Dog Would Affect My Daughter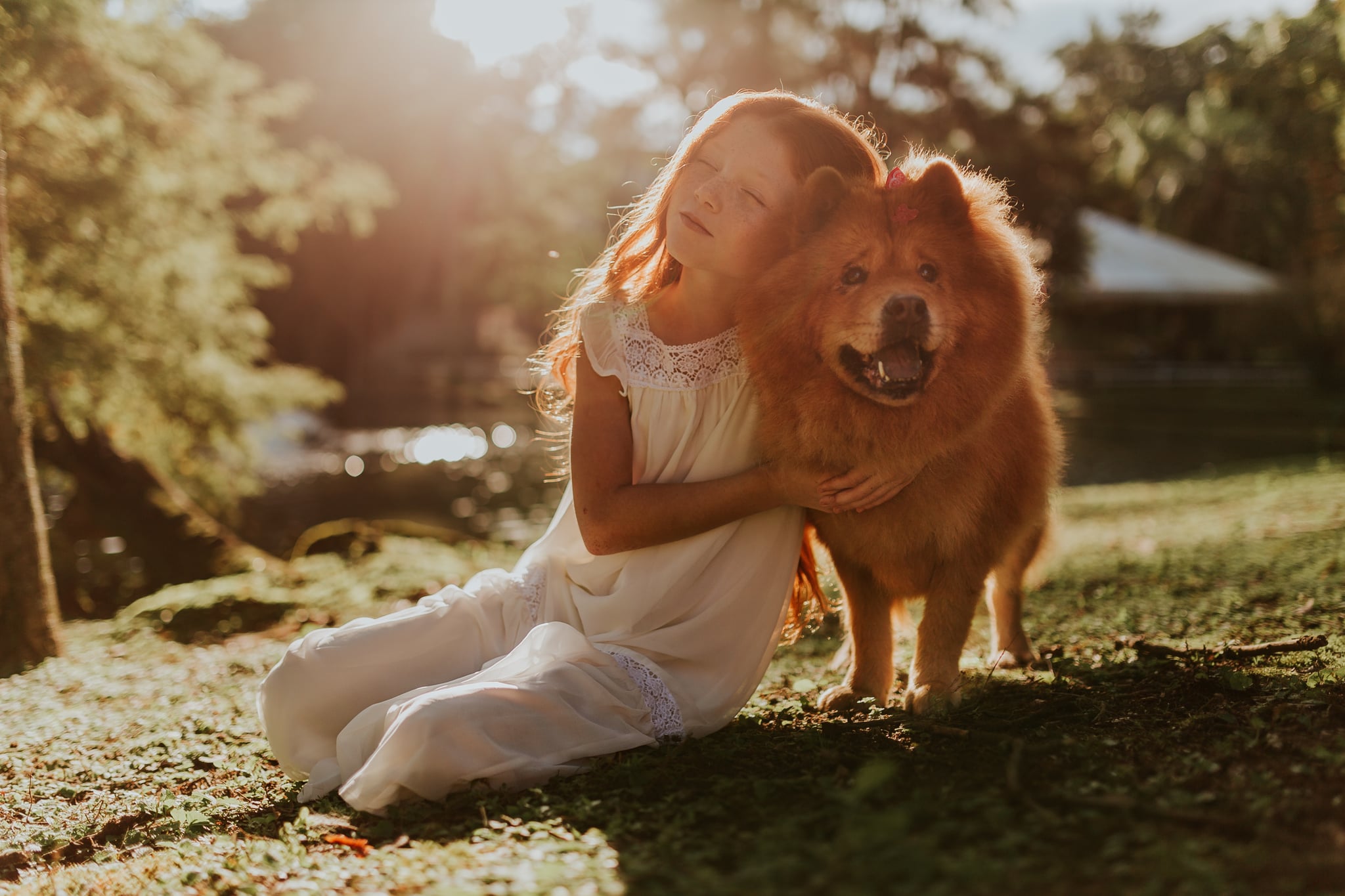 My third grader's teacher agreed something was off with her. Thankfully, she was going to allow my daughter to retake the test she'd failed that week. The poor grade was completely out of character, and once I explained we had just lost the family dog, who had been with us since my daughter was born, her teacher said it all made sense. I felt grateful for the second chance, but I was also getting very concerned about how hard my daughter was taking this loss.
They'd grown up together. Lola was there for every major milestone in my daughter's life, and the bond they formed was unbreakable.
I don't think anyone in our family saw the passing coming. Our dog was like a cat, in that she seemed to have nine lives. Lola beat Lyme disease, kidney stones, and even got hit by a car once. Every time, our spunky beagle came back stronger than before. At the advanced age of 14, sure, she'd slowed down considerably, but Lola was still as persistent as ever when it came to stealing my daughter's and her two sisters' snacks, or following her nose off our property and into a neighbor's yard. That's why when we came home one evening to find Lola unable to walk, we all figured a trip to the vet the next day would restore her mobility. Sadly, we were wrong. After administering several tests, the vet gently suggested this might be the end of the road for our sweet Lola. Her liver was failing, her arthritis was so bad, and it was unlikely or impossible that she'd ever be able to walk again.
Shocked, I looked into Lola's eyes, and that's when I saw she already knew how sick she was. Perhaps she'd been hiding it from us, and all of a sudden, it was time to say goodbye. We put Lola down that morning, and I cried nonstop for about 48 hours straight. I think I'd taken Lola's passing so hard, I didn't immediately notice how upset my oldest daughter was (her younger siblings were a bit too young to fully understand what was happening). Once my head cleared a bit, I saw she wasn't shaking the loss off as I'd expected her to.
They'd grown up together. Lola was there for every major milestone in my daughter's life, and the bond they formed was unbreakable. Lola comforted my daughter when she was upset, relished in her excitement over the smallest of things, and ran to her as soon as she got home from school every day. And even in recent years, when my daughter's life revolved less around Lola and more around friends, school, and swim practice, they still loved each other. Lola had made a permanent imprint on my daughter's heart, and after talking to her, it became clear she was feeling very sad and confused.
I wish I knew all the answers about where pets go when they pass away, or why this was the time for Lola to leave us. All I could do was try my best to listen to my daughter's concerns about what happened and share with her that I too was grieving. The nights were the worst. My daughter couldn't stop crying and had trouble falling asleep. I'd lie with her until she calmed down and nodded off. Confiding in her teacher helped a lot, because my daughter also had an ally at school to help her deal with her feelings. At home, we continued to talk about Lola and cry — a lot.
I figured it would just take time for our family to get over the pain. But my husband had another idea. He suggested that we rescue a dog to fill the hole in our hearts. I felt reluctant to get another pet so soon, since I knew nobody could replace Lola. But once I saw how much the idea lifted my daughter's spirits, I got on board. About a week later, we adopted another beagle named Bagel. The sadness I'd seen in my little girl was taken over with excitement by the new addition to our family. My husband and I explained that while Lola could never be replaced, we could make room in our hearts for a new dog, and my daughter understood.
Now, years later, we still miss her tremendously, and have framed photos of her in our home so we can remember her soft ears, mischievous eyes, and beautiful spirit. My daughter shares funny stories from when Lola was with us, and it's bittersweet to see how her grief has turned to loving memories of our first family pet.