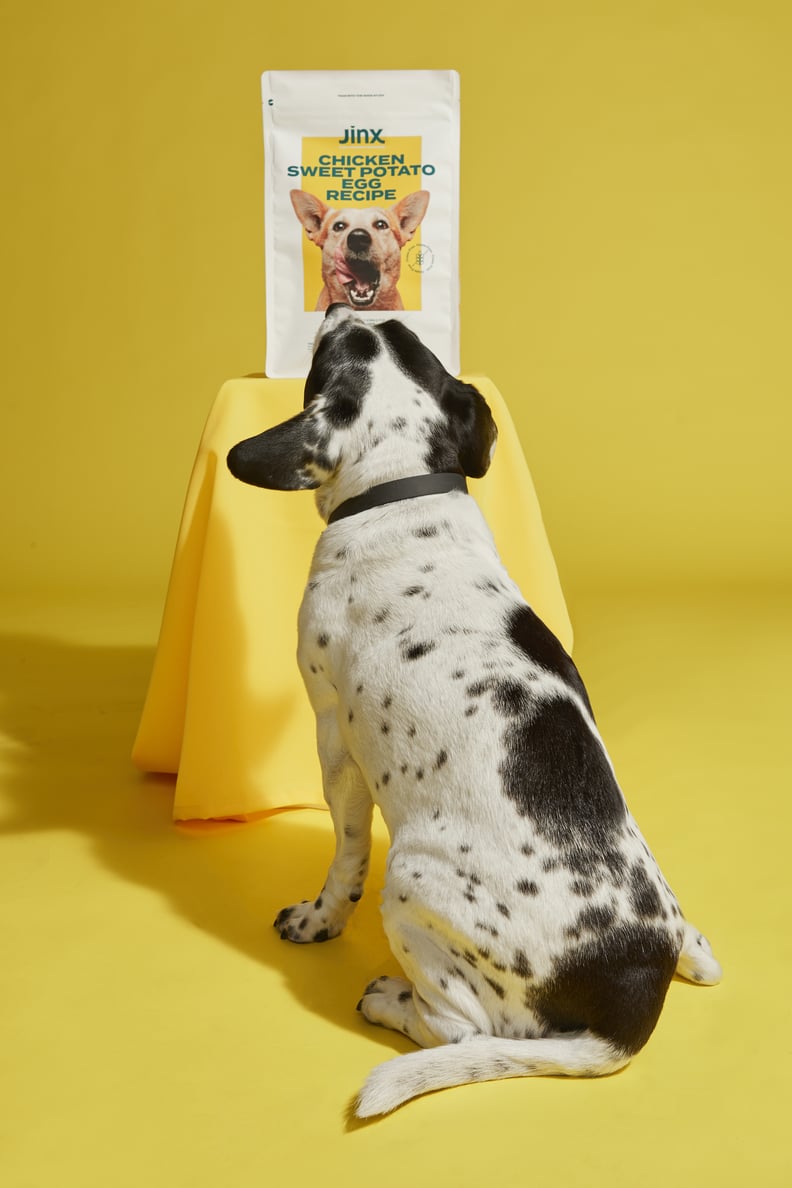 Jinx
Jinx
Every editorial product is independently selected by our editors. If you buy something through our links, we may earn commission.
When my husband and I got our dog Charlie seven years ago, we quickly learned that he has a super sensitive stomach — even one little treat can make him sick because he can't handle certain foods. We've cycled through a ton of different brands that claim to be great for dogs who are grazers and have sensitive digestive tracts, but with little to no luck. We started feeding him a vet-specific dog food that's great for his stomach, but it's pretty bland and we can tell that he doesn't really like to eat it. Then, I got the chance to out a new dog food brand called Jinx — which boasts premium ingredients (aka no mystery/filler ingredients), patented probiotics, and a high-quality protein medley — and it's completely changed Charlie's diet.
We started off by sprinkling some of Jinx's Salmon, Brown Rice, and Sweet Potato Kibbles into his regular food to introduce him to it and see how he liked it. To our surprise, rather than picking at his food, which is what he usually does, Charlie ended up eating it all on the spot (at first, I did worry that the kibble pieces would be too big for him to eat since he's an eight-pound Yorkie, but he had no issues). As an experiment, we didn't add the kibbles to his wet food one day and he actually whined until we put some on top for him. I can't emphasize enough how great it was to see him eat something he likes for once and not have to worry about him getting an upset stomach after.
We also tried out the brand's Chicken and Mango Jerky Cubes, and the treats were the perfect size for him. He actually started running to where we kept the bag and would sit there hoping to get more! He loved the brand's Chicken and Sweet Potato treats as well, but as a note for small dog owners: we had to cut them into tiny pieces since they were larger.
It's safe to say that we'll be buying more of the kibbles and treats for Charlie in the future. And fun fact: singer Halsey actually just joined the brand as an investor! In an exclusive quote to POPSUGAR, Halsey revealed: "My best friend in the whole world is my dog, Jagger. I wanted to invest in Jinx because of him. He keeps me happy and healthy and Jinx will do the same for him."
Keep reading to shop out the products ahead if you're looking to give Jinx a try, too.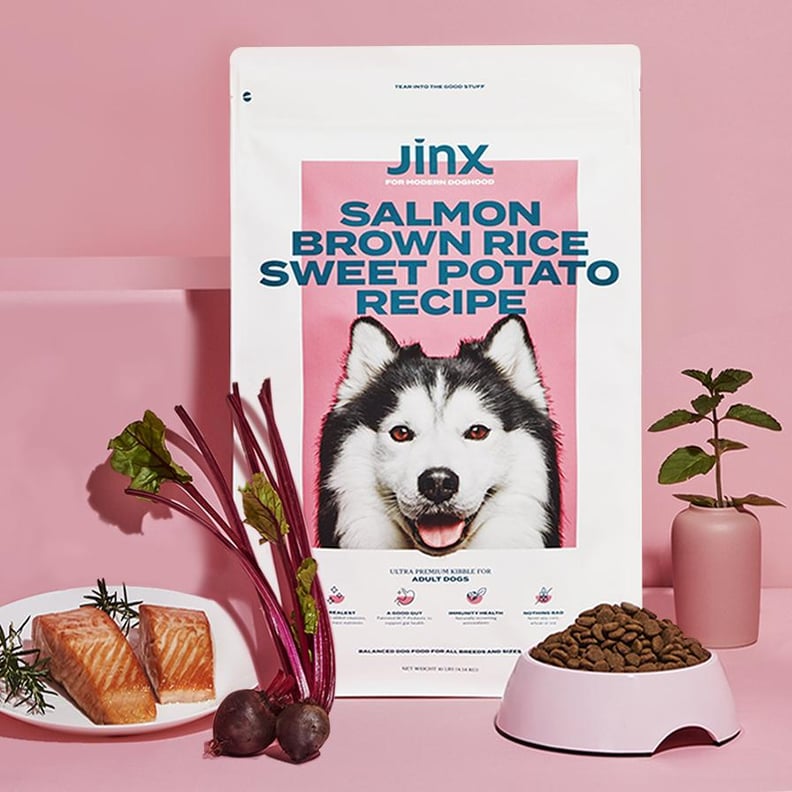 Jinx Salmon, Brown Rice and Sweet Potato Kibble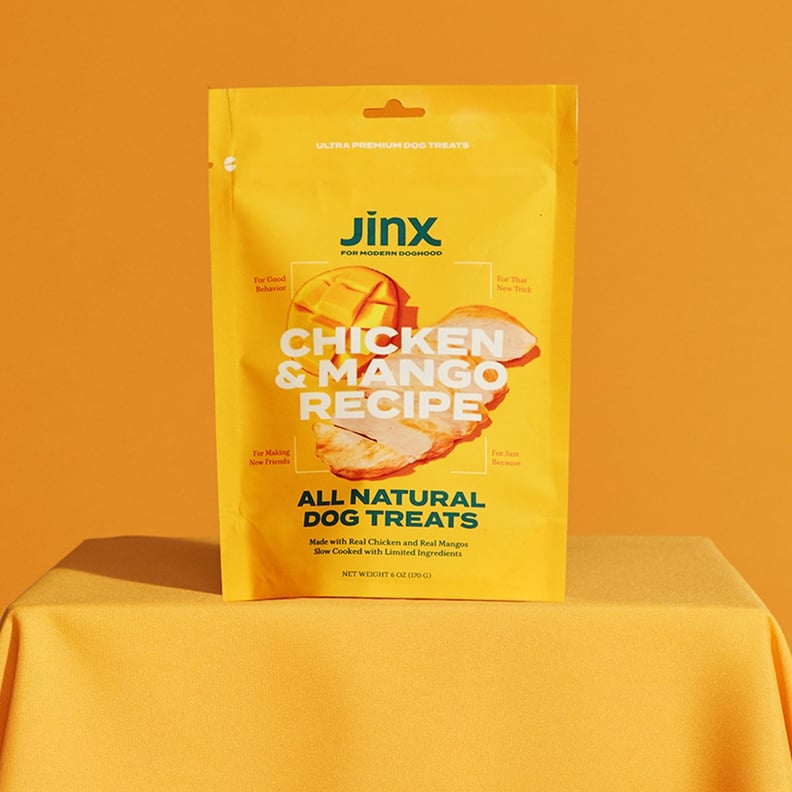 Jinx Chicken and Mango Treats