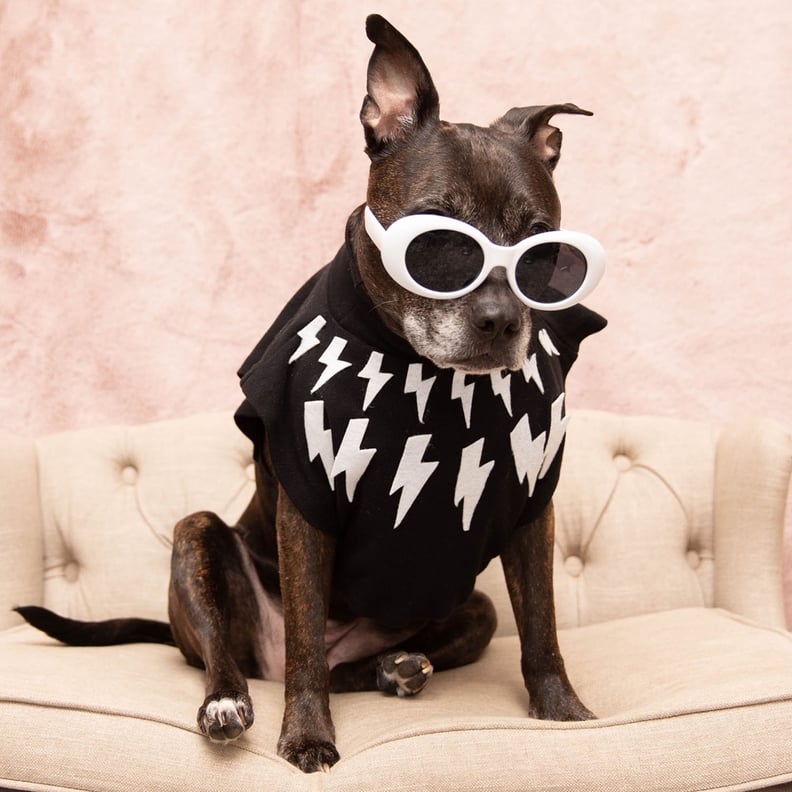 With four legs, floppy ears, and a tail to boot, Ivy the dog is a fashion icon in the making — just flip through her Schitt's Creek-themed portfolio. The 8-year-old Staffordshire Terrier mix was originally a stray, until her human Jani Laaksonen adopted her and turned her into a star. In an applause-worthy showcase of her modeling talents, Ivy — one half of the Instagram famous duo Sookie & Ivy — posed for a "Schitt's Creek picture day," wearing outfits inspired by all of our favorite characters from the show.
"If she so much as hears the camera shutter clicks, she comes running."
An expressive model, Ivy worked her signature pout and beautiful brown eyes in every shot, showing off the spot-on details of outfits inspired by Alexis Rose, David Rose, Roland Schitt, and more. "The outfits are a mix of my clothes, dog costumes, and some accessories found on Amazon," Jani told POPSUGAR. "My clothes fit her pretty well as long as the sleeves are rolled up and they're cinched at the waist (either with an elastic, a belt or yarn) to avoid any tripping hazards. David's sweater was the only one I had to make — I used a mock turtleneck dickey and glued on the lightening bolts, which I cut from white felt. "Moira's hat is a fascinator that came with a headband! It was a little big for her but she's excellent at balancing and staying still, so it didn't fall off."
When it comes to organizing her photo shoots, Ivy thinks the more, the merrier. "She is such a good girl!" Jani said. "Training her to pose for photos didn't take long at all! She is highly food motivated so she's more than happy to participate! She is a rock star with her sit and stays and focuses on my treat holding hand, which makes it easy to get her to look at the camera. If she so much as hears the camera shutter clicks, she comes running."
Jani is known online for buying and crocheting custom outfits for her dogs and using the images to dispel the stigmas around various dog breeds, including pit bulls. "The message we are trying to get across through social media is that pit bull dogs are not the monsters the media portrays them to be," Jani told iHeartDogs. "I try to catch photos that portray them in a goofy, fun way. Through sharing photos and videos, we've had people tell us that they've grown to love and adore pit bull dogs. That is our main goal — to raise PAWsitive pit bull awareness and change minds."
While Ivy clearly seemed to work that David Rose lightning bolt sweater, she most identifies with Moira. "She's a very sassy girl and is a little bit of a diva. She is funny and has a big personality — if she was a person, I'd think she'd try to make it in Hollywood!" We'll keep our eyes open for Ivy on the big screen, but until then, catch us scrolling through the photos from her Schitt's Creek shoot here. (Heads up: They're all worthy of a celebratory Alexis Rose squeal of delight.)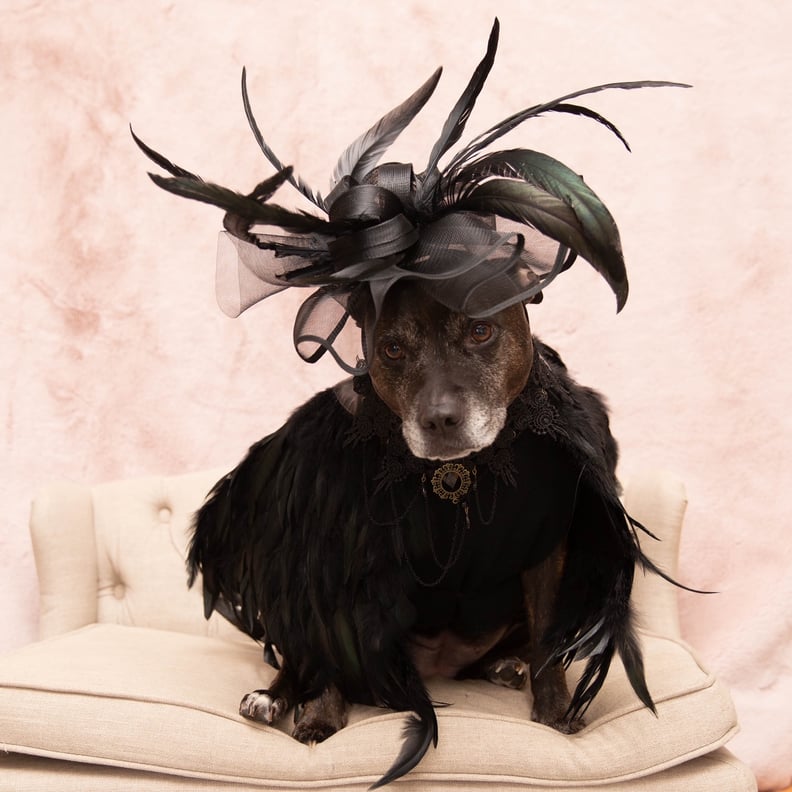 Ivy the Dog Dressed as Moira Rose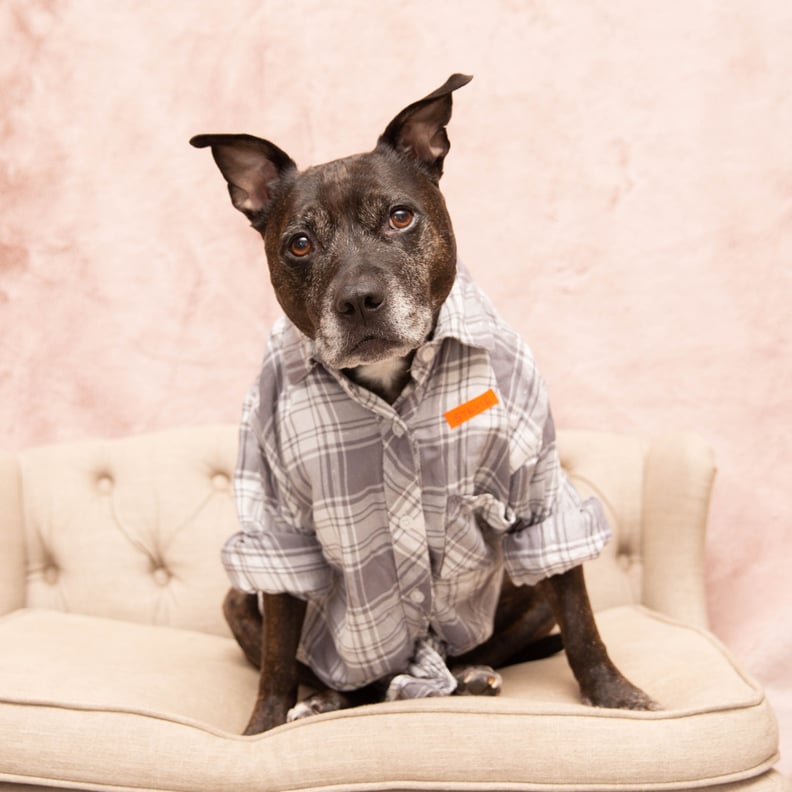 Ivy the Dog Dressed as Stevie Budd
Ivy the Dog Dressed as Alexis Rose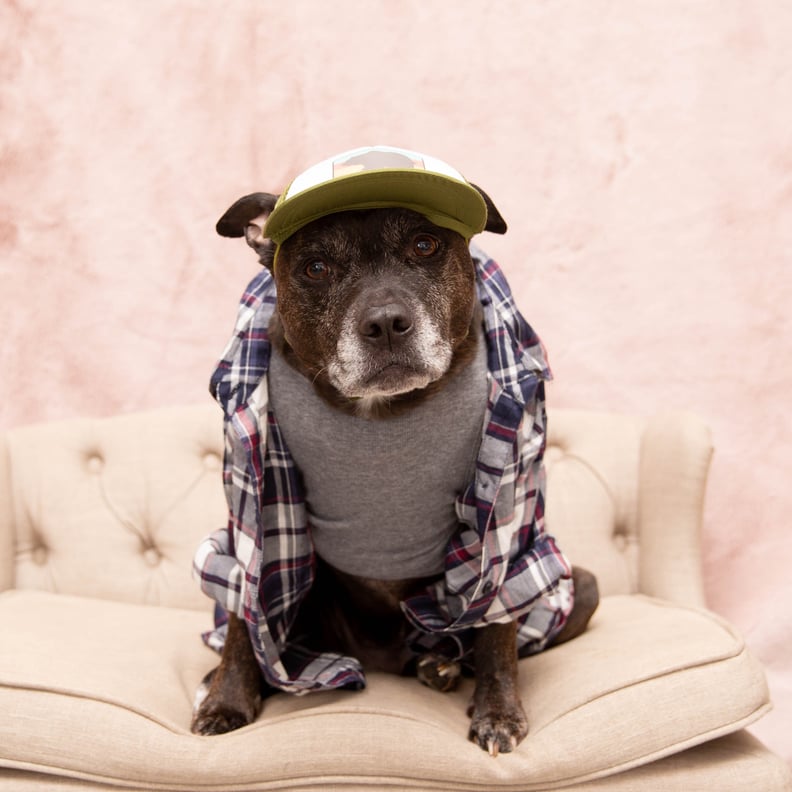 Ivy the Dog Dressed as Roland Schitt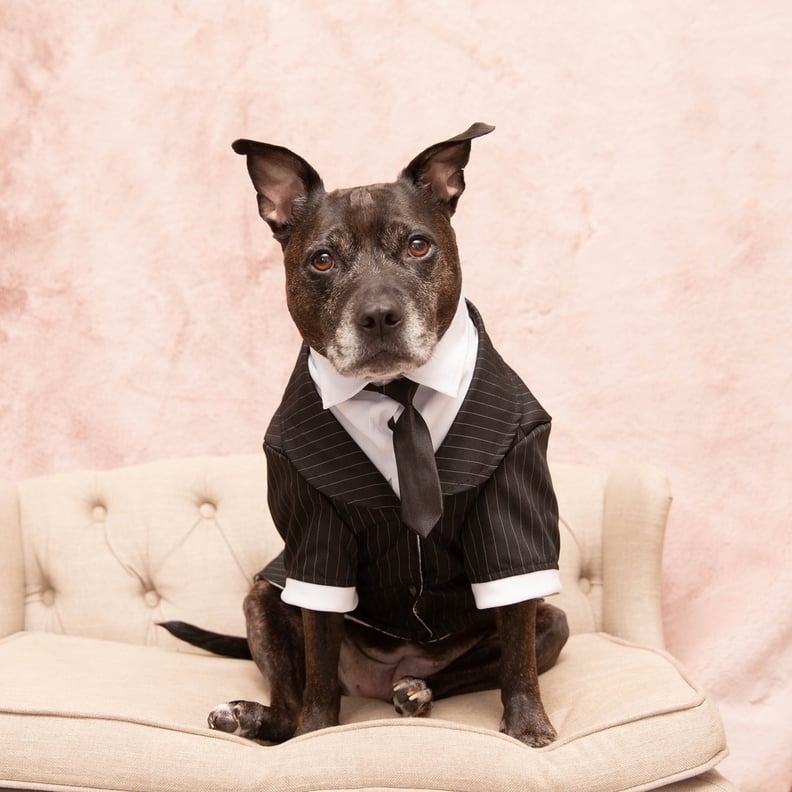 Ivy the Dog Dressed as Johnny Rose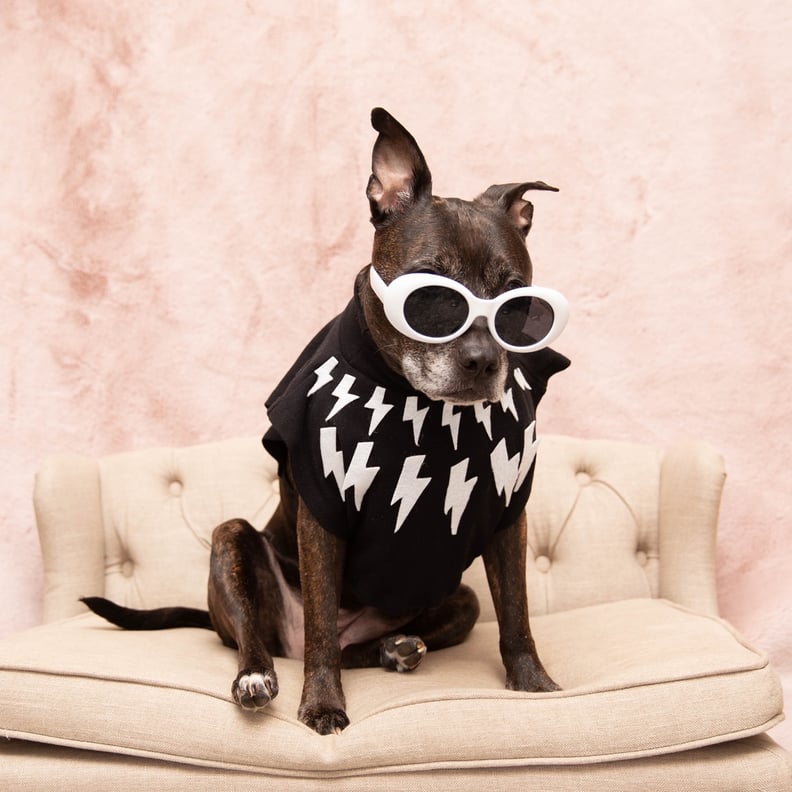 Ivy the Dog Dressed as David Rose