Top Cat Names of 2020
From Ellie to Oliver, These Are the Top 100 Cat Names of 2020!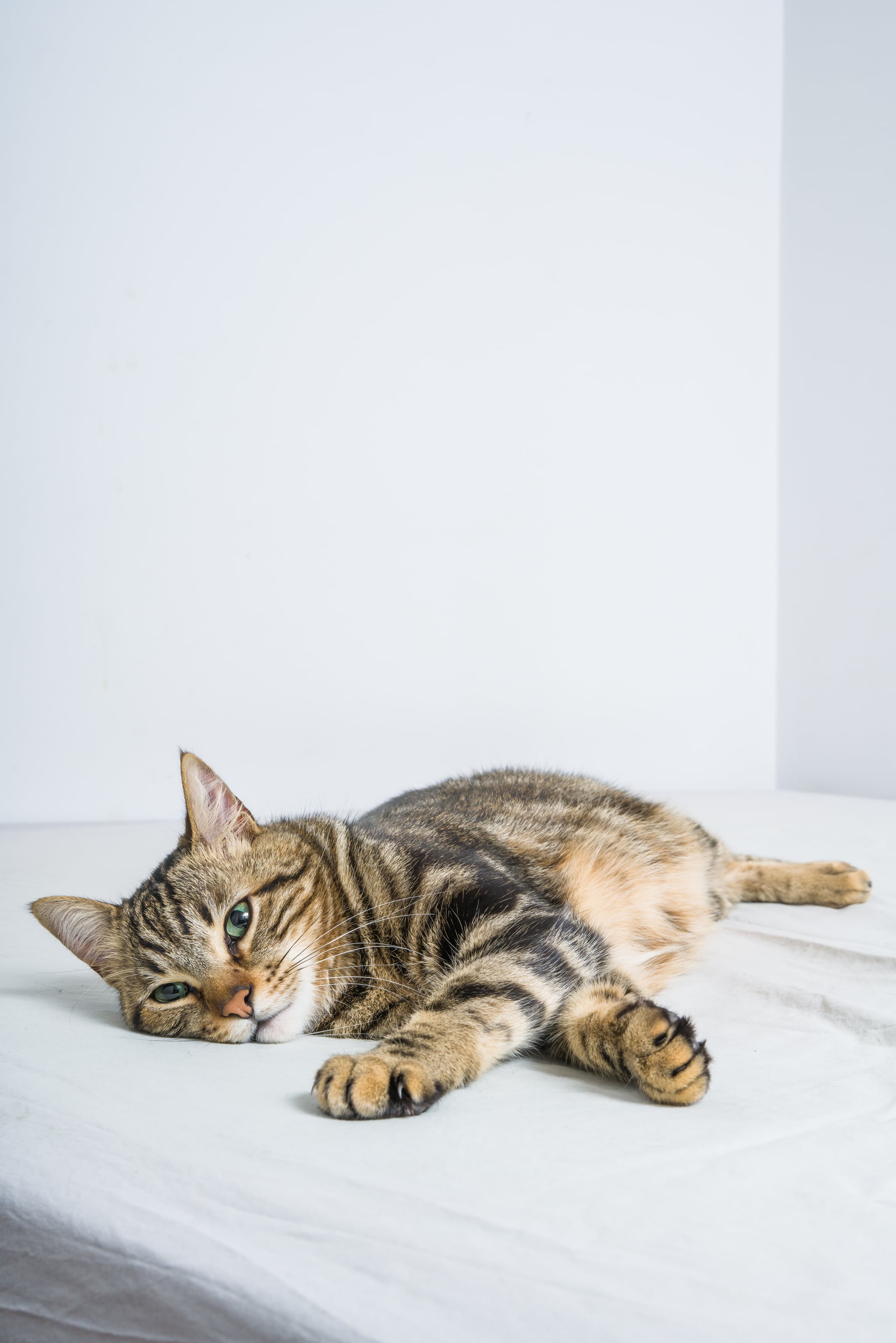 This year was a big one for pet adoptions, which meant a lot of new kittens and cats who needed names as adorable as they are. Rover.com dug into its data to see which cat names reigned in 2020 and shared the top 100 names for both male and female cats — that's right, 200 names!
Scroll through to see them all and add a few to your potential kitty names list (and check out the 10 most popular dog names of the year!).
Top 100 Male Cat Names of 2020
Oliver
Leo
Milo
Charlie
Simba
Max
Jack
Loki
Tiger
Jasper
Ollie
Oscar
George
Buddy
Toby
Smokey
Finn
Felix
Simon
Shadow
Louie
Salem
Binx
Dexter
Gus
Oreo
Henry
Winston
Tigger
Kitty
Gizmo
Apollo
Theo
Rocky
Sam
Sammy
Jax
Teddy
Sebastian
Bandit
Boots
Thor
Bear
Zeus
Chester
Prince
Pumpkin
Tucker
Cooper
Blue
Ziggy
Frankie
Frank
Romeo
Cosmo
Archie
Lucky
Benny
Joey
Kevin
Midnight
Merlin
Casper
Tom
Ash
Goose
Murphy
Bob
Boo
Moose
Jackson
Marley
Calvin
Garfield
Bruce
Ozzy
Maverick
Thomas
Tommy
Mac
Bubba
Fred
Sunny
Pepper
Peanut
Louis
Otis
Hunter
Buster
Walter
Mickey
Percy
Harley
Clyde
Mango
Bentley
Jinx
Hobbes
Bean
Bagheera
Top 100 Female Cat Names of 2020
Luna
Bella
Lucy
Kitty
Lily
Nala
Chloe
Cleo
Stella
Sophie
Daisy
Lola
Willow
Mia
Gracie
Callie
Olive
Molly
Cali
Kiki
Ellie
Princess
Penny
Pepper
Lilly
Zoey
Rosie
Coco
Phoebe
Piper
Pumpkin
Maggie
Zoe
Millie
Minnie
Lulu
Hazel
Ginger
Shadow
Baby
Penelope
Boo
Ruby
Mittens
Izzy
Belle
Sadie
Angel
Charlie
Athena
Sasha
Fiona
Oreo
Sassy
Missy
Nova
Jasmine
Cookie
Mimi
Winnie
Bailey
Misty
Emma
Poppy
Alice
Ivy
Midnight
Abby
Ella
Annie
Violet
Layla
Bean
Arya
Miss Kitty
Peanut
Pixie
Roxy
Frankie
Zelda
Gigi
Salem
Charlotte
Delilah
Holly
Harley
Mama
Cat
Pearl
Mila
Smokey
Stormy
Bonnie
Freya
Tiger
Patches
Olivia
Jade
Peaches
Honey