DIY Antibacterial Spray
Make Your Own Eco-Friendly Antibacterial Spray With This Easy DIY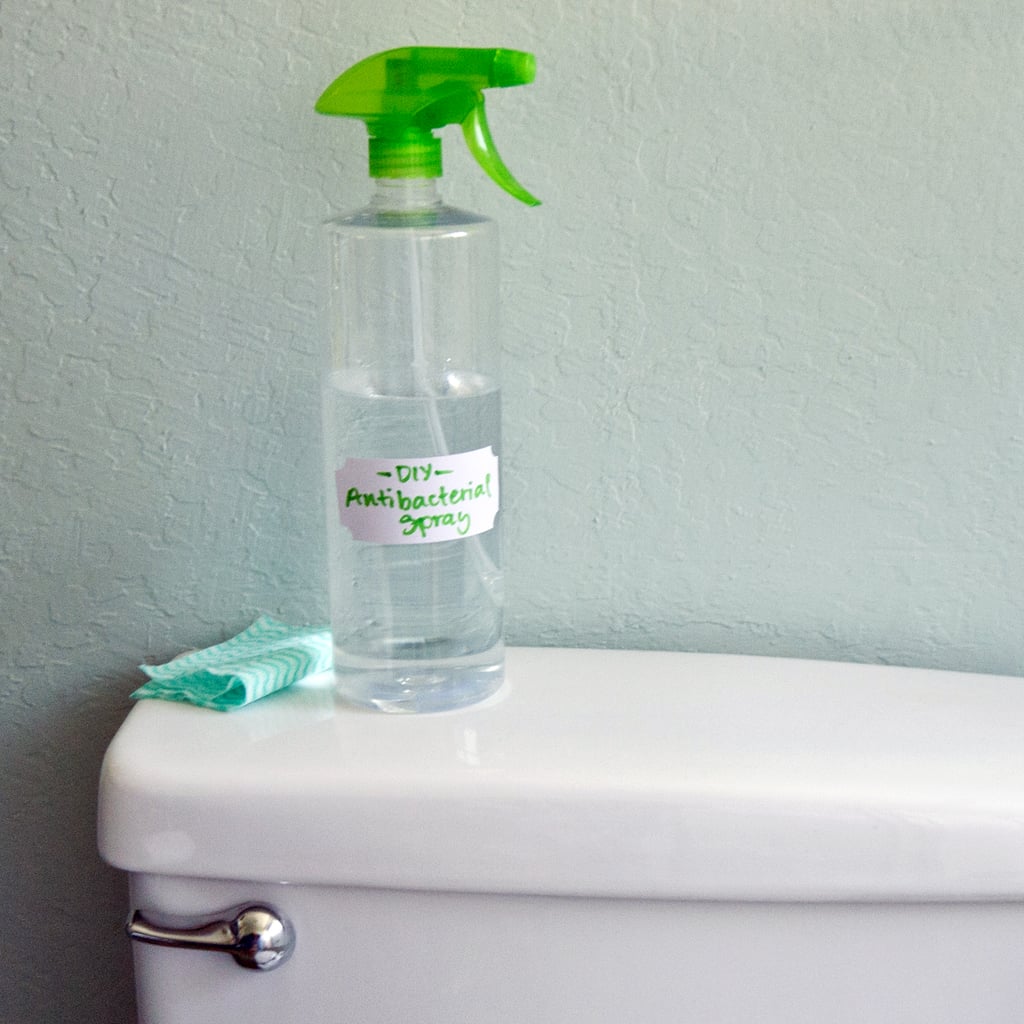 Cleaning your home goes beyond just vacuuming and wiping down surfaces. You want to actually freshen up your space too, and one of the best ways to do that is by making your own DIY cleaning products. This DIY eco-friendly antibacterial spray is made with natural ingredients that disinfect and kill bacteria, so you'll be left with a clean space without that chemical smell. And the ingredients are simple, cheap, and include a few things you might already have lying around.
What You'll Need:
3 cups water
1/2 cup white vinegar
Spray bottle
Funnel (optional)
15 drops lavender or tea tree essential oil
Directions:
Mix together the water and vinegar in a spray bottle, using a funnel as needed. Vinegar is naturally antibacterial and antifungal and will naturally clean your home.
Now add 15 drops of lavender or tea tree oil — or a combination of both! You could also use rosemary, orange, or lemon, or a few drops of each for a really amazing smelling spray. Essential oils are also antibacterial and antifungal, busting through germs on your countertops, doorknobs, and commode.
Close the spray bottle, give it a little shake, and spray as needed. And no need to wipe off — simply let the spray air-dry! You'll have around 28 ounces of antibacterial spray.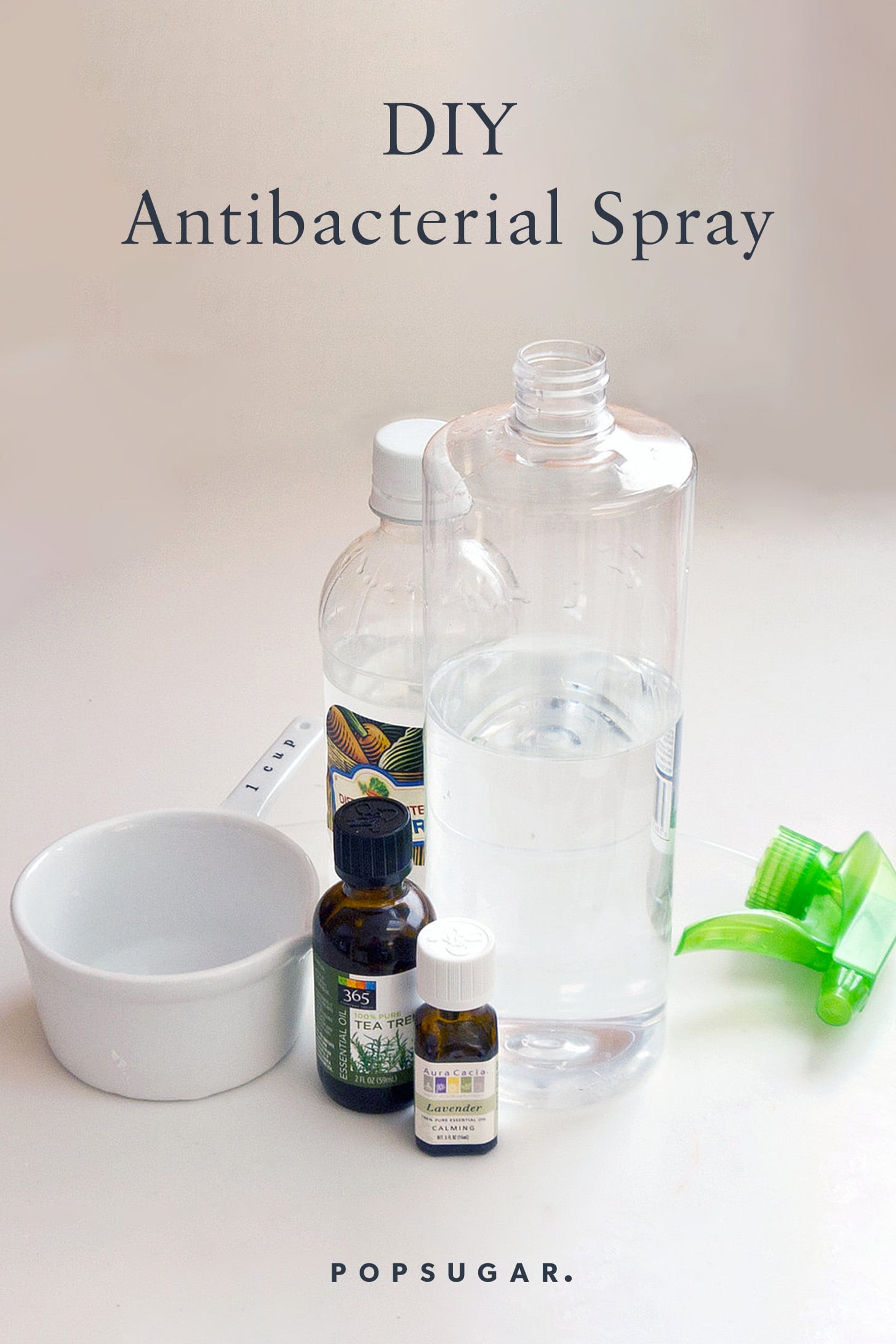 Image Source: POPSUGAR Photography / Sarah Lipoff