Disney Cruise Bucket List
The Ultimate Disney Cruise Bucket List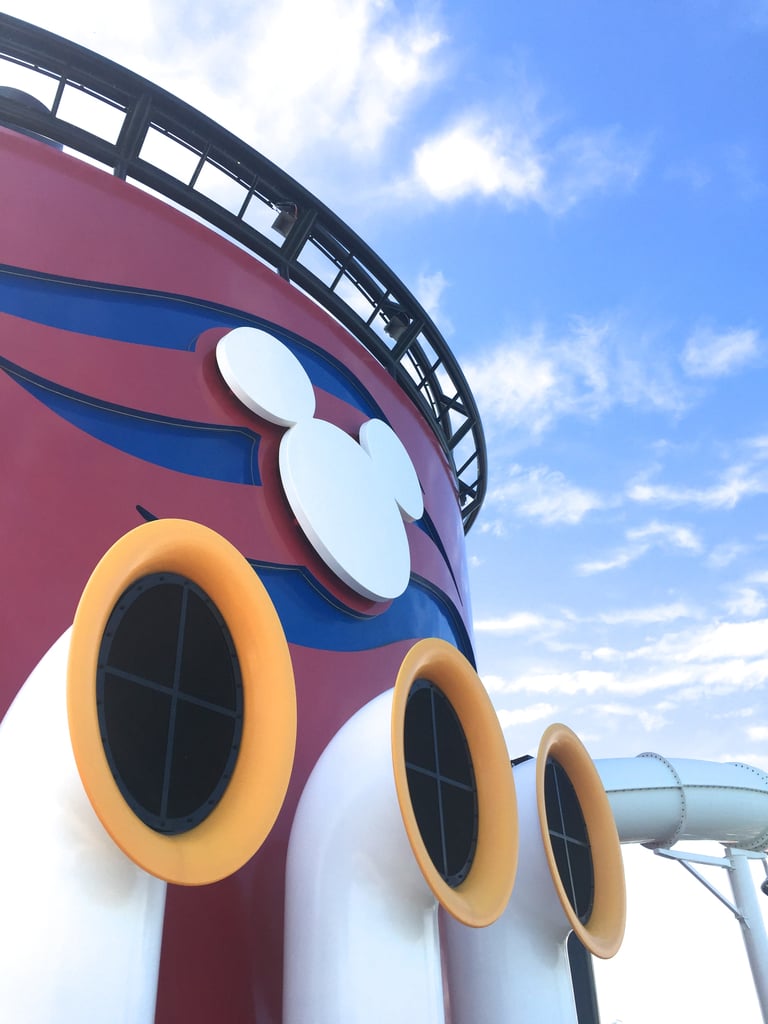 There is so much to do on a Disney Cruise, it's easy to miss some amazing things, and I can tell you from experience would be a crying shame. Check these 47 tasks off your list to make sure you get a taste of the variety of fun cruise events, shows, special spots on the ship, and more. A few of these apply to only some of the ships and cruise itineraries, so that might just mean you'll have to put a few Disney Cruises on your bucket list to complete everything! Doesn't sound like bad plan to me. Here's the ultimate Disney Cruise checklist.
Kick off your cruise with the Sailing Away deck party.
Do a scavenger hunt for hidden Mickeys on board.
Get fancy on formal night.
Deck out your cabin door.
Take the Art of the Theme show ship tour.
Do Disney trivia with other shipmates.
Get your drawing animated over dinner at Animator's Palate.
Eat at 18-and-over restaurants Palo and Remy.
Hang something special on your fish extender.
Take a class on towel art.
Book a veranda room for an ocean view.
Dress up for one of the ship's themed days.
Watch the adorable Diaper Dash in the lobby atrium.
Admire the one-of-a-kind artwork on the ship.
Watch your favorite Disney movie at the ship's indoor theater.
Catch a live performance.
Get a souvenir on your port excursion.
Sing at Family or Krazy Karaoke.
Relax in a hot tub on deck.
Attend a themed event like Pirates in the Caribbean.
Go to a beer or wine tasting.
Visit Castaway Cay island.
Take a photo with Mickey and Minnie in their cruise attire.
Have a cocktail at the Meridian Cafe.
Make friends with a Disney cruise veteran.
Get a massage at the ship's spa.
Ride the AquaDuck water coaster.
Relax on the 18-and-over deck.
Get a selfie with a Disney princess.
Dance on board at a deck party.
Take a group photo on the atrium stairs.
Catch a comedy or magic show.
Get a character's autograph.
Take time to talk to the captain or crew members.
Try your luck at a popular cruise bingo game.
Connect with cruise-goers on your Wave phone.
Watch a movie on the funnel vision big screen on deck.
Print out a custom Disney photo moment.
Sip on one of the themed drinks of the day.
Listen to live music in the evening.
Play minigolf at Goofy's Sports Deck.
Buy exclusive Disney Cruise paraphernalia at the souvenir shops.
Trade pins with other Disney fans.
Take advantage of a free fitness class at the gym.
Treat yourself to a free breakfast in bed.
Marathon On Demand Disney movies in your cabin.
Say "see ya real soon" at the trip's closing performance.
Pin It!

For even more Disney inspiration:
Image Source: POPSUGAR Photography / Hilary White