What Star Wars Day at Sea Is Like
Star Wars Fans, This Is THE Event You Should Experience in Your Lifetime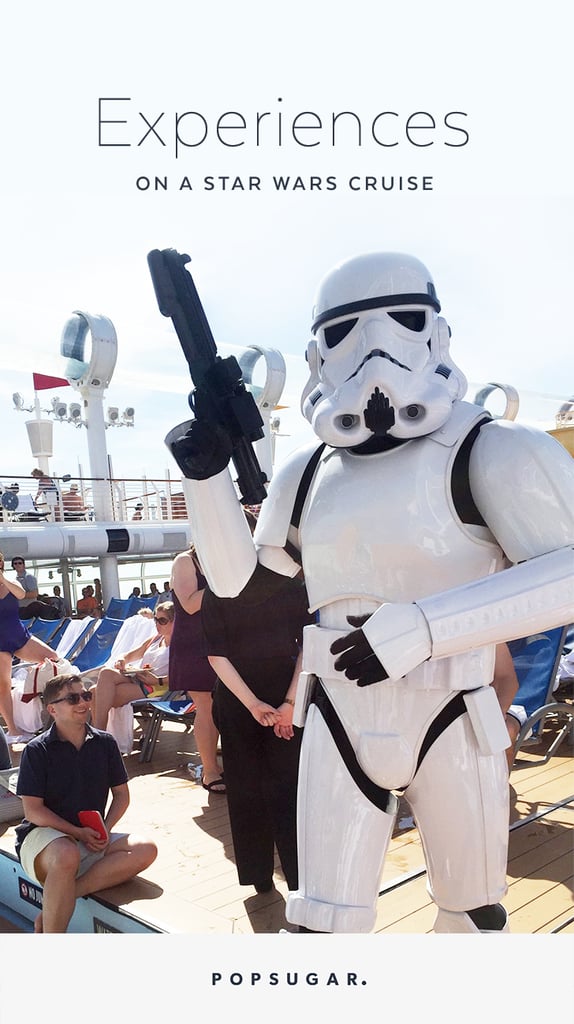 0
Star Wars Fans, This Is THE Event You Should Experience in Your Lifetime
Do you hear that? It's the sound of the beautiful John Williams score from each of the Star Wars films, slowly waking you up. You decide to get breakfast and on your way, you run into a Tusken Raider who's utterly confused by the smartphone in your hand. As you turn a corner, a Stormtrooper stops and asks if you're a rebel spy.
No, you're not in a dream but aboard the Disney Fantasy cruise ship featuring a Star Wars Day at Sea. The event is a day-long celebration on eight select sailings this year. We were able to attend the first one ever, courtesy of Disney with all expenses paid, to see if the hype was actually worth it.
Worth it is, as the day is a memory you definitely couldn't forget even if you wanted to. Your journey across this galaxy takes place in every part of the ship, from the pool deck to the dining room. Perhaps best of all, the night ends with a dance party and firework show that would even make Kylo Ren smile.
The good news? Disney is offering this opportunity in a big way next year — it just confirmed that there will be 15 sailing dates in 2017 (up from eight in 2016). If you're already going on the cruise or planning to buy a ticket, don't forget to check out our tips to make the most out of your trip.
Ahead, check out which events and activities you can expect from a full day of living out your Star Wars dreams.