How to Make Homemade Toilet-Bowl Cleaner
Keep It Clean! This Homemade Toilet-Bowl Cleaner Is So Easy to Make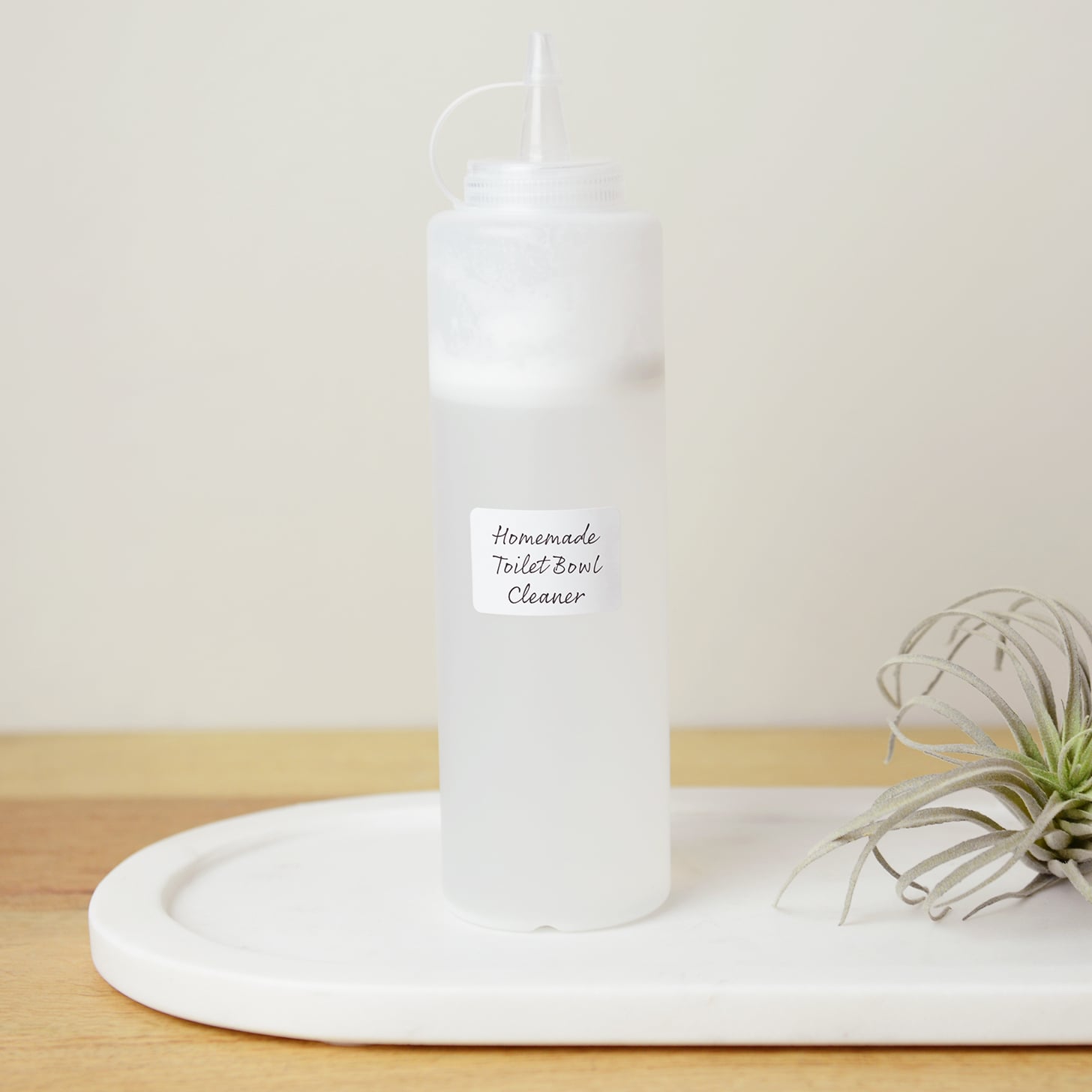 Make scrubbing your bathroom easier than ever with the help of a homemade toilet-bowl cleaner that really works. This commode cleanser leaves your powder room nice and fresh and costs just about nothing to make! Vinegar and baking soda mix together to create serious bubbling action, which does all the dirty work for you. Sans harsh chemicals, this eco-friendly, natural toilet-bowl cleaner will keep your bathroom sparkling. Keep reading for the easy instructions on how to make it.
What You'll Need:
1/2 cup baking soda
1/4 cup liquid castile soap
1/4 cup hydrogen peroxide
10 drops essential oil (optional)
1/4 cup vinegar
Large mixing bowl
Measuring cups
Whisk
Squeeze bottle
Funnel
Directions:
Measure and add the baking soda to a large bowl along with the liquid castile soap, which you can find at your local health food store.
If you'd like to personalize the scent of your commode cleaner, then add several drops of essential oil. Eucalyptus, lemon, orange, or rosemary give this cleaner a lovely scent and are also antibacterial. Measure and add the hydrogen peroxide, which is a natural whitener, to the mixture.
Now measure and slowly add the hot water, whisking gently until things are incorporated. Get ready for some action, and add the vinegar. Give things a stir until the foaming stops.
Use a funnel to carefully add the toilet-bowl cleaner to a squeeze-top bottle, and you're ready to tackle that bathroom!
Squeeze the cleaner under the rim of your commode, and let it do its job for five to 10 minutes. Give a quick scrub with a toilet-bowl brush, then flush.
—Additional reporting by Lauren Harano
Image Source: POPSUGAR Photography / Elizabeth Reyes