12 Adult Coloring Books You Need in Your Life
As POPSUGAR editors, we independently select and write about stuff we love and think you'll like too. If you buy a product we have recommended, we may receive affiliate commission, which in turn supports our work.
If you loved coloring books as a kid, you can still enjoy your favorite childhood pastime as an adult. Whether you're getting back into your love of art or need a new way to unwind, we curated the best adult coloring books that will surely entertain. Coloring the afternoon away is a great way to flex your creativity while prioritizing self-care and wellness. It allows you to focus on a single task that brings a sense of calm and relaxation.
From nature-inspired books to ones featuring cheeky humor, we've included a variety of fun and unique adult coloring books perfect for your vibe. If you want something artsy and aesthetic, get one filled with abstract designs. We even found a few that celebrate your favorite TV shows and movies, like a Schitt's Creek-inspired coloring book and a Friends-inspired one. Take some time for yourself, and shop these creative coloring books ahead.
— Additional reporting by Ashley Paige
01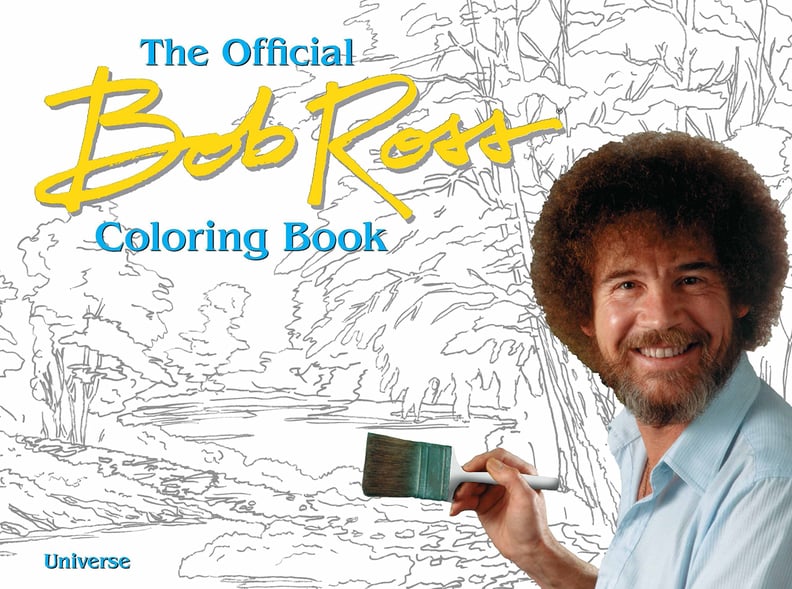 For Bob Ross Fans: The Bob Ross Coloring Book by Bob Ross
Unleash your inner artist with the OG himself, Bob Ross. The Bob Ross Coloring Book by Bob Ross ($9, originally $17) contains his iconic quotes and catchphrases, and all the designs are derived from his own work. It has over 75 inspired designs.
02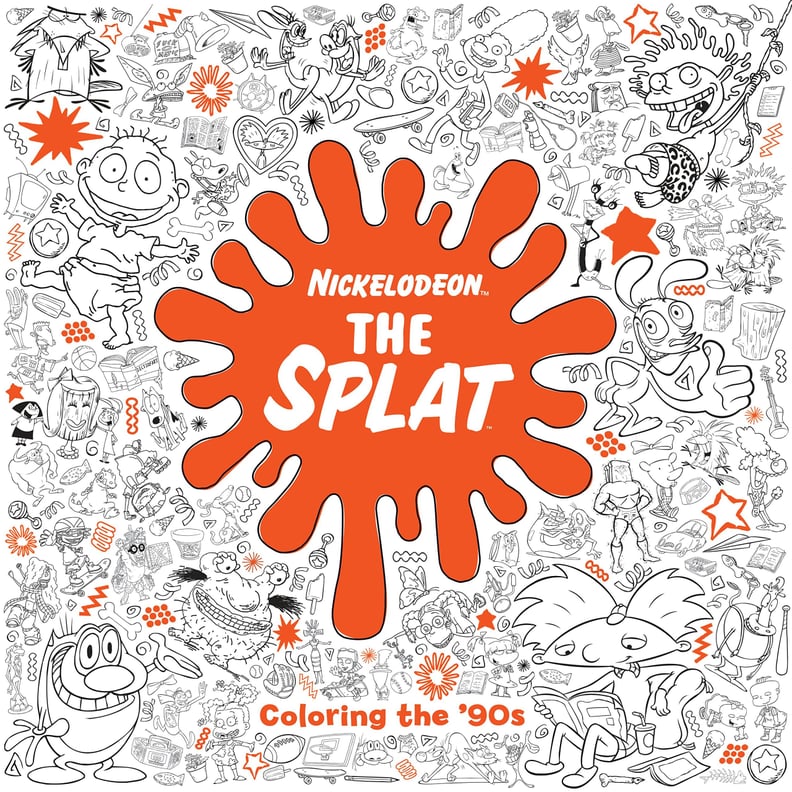 Best Adult Coloring Book For Nickelodeon Fans: The Splat: Coloring the '90s
If you're the ultimate Nickelodeon fan, this The Splat: Coloring the '90s by Random House ($13-$25) is something you'll need when you're in the mood for some nostalgia. This book has designs and drawings from all our favorite cartoons, including Rugrats, Rocko's Modern Life, Hey Arnold!, and more. It comes in paperback and spiral-bound.
03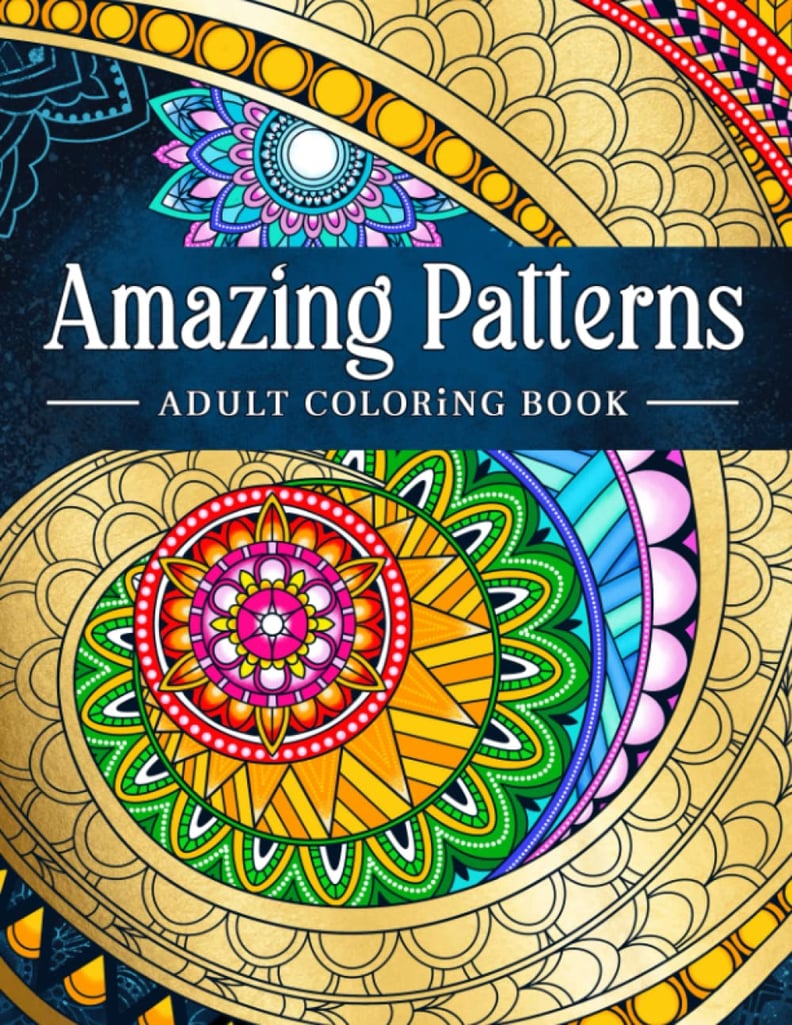 Best Adult Coloring Book on Amazon: Amazing Patterns: Adult Coloring Book
04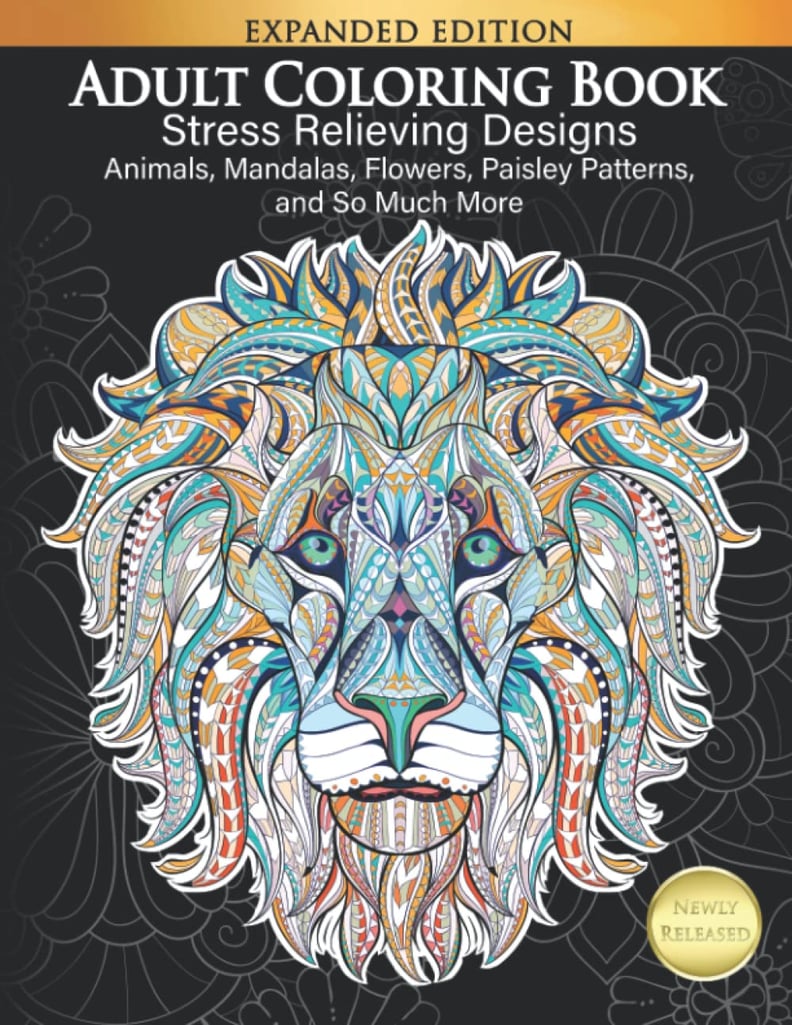 Best Adult Coloring Book on Amazon: Adult Coloring Book: Stress Relieving Designs
05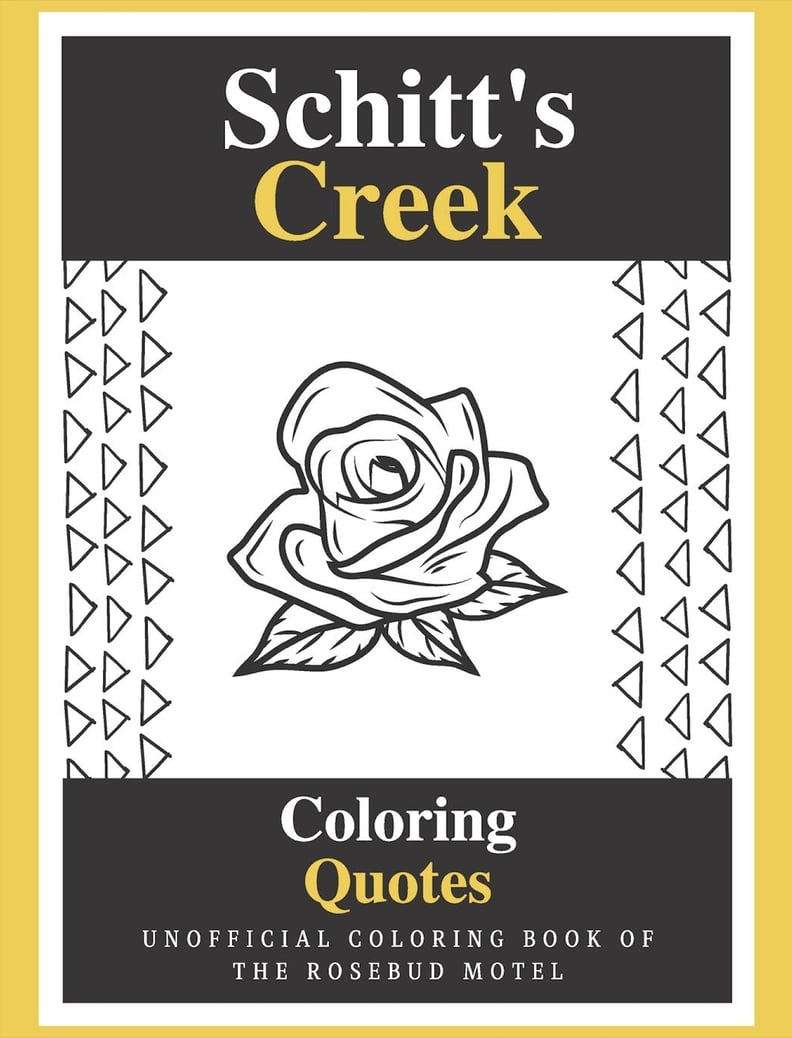 Best Coloring Book For Schitt's Creek Fans: Schitt's Creek Coloring Quotes
06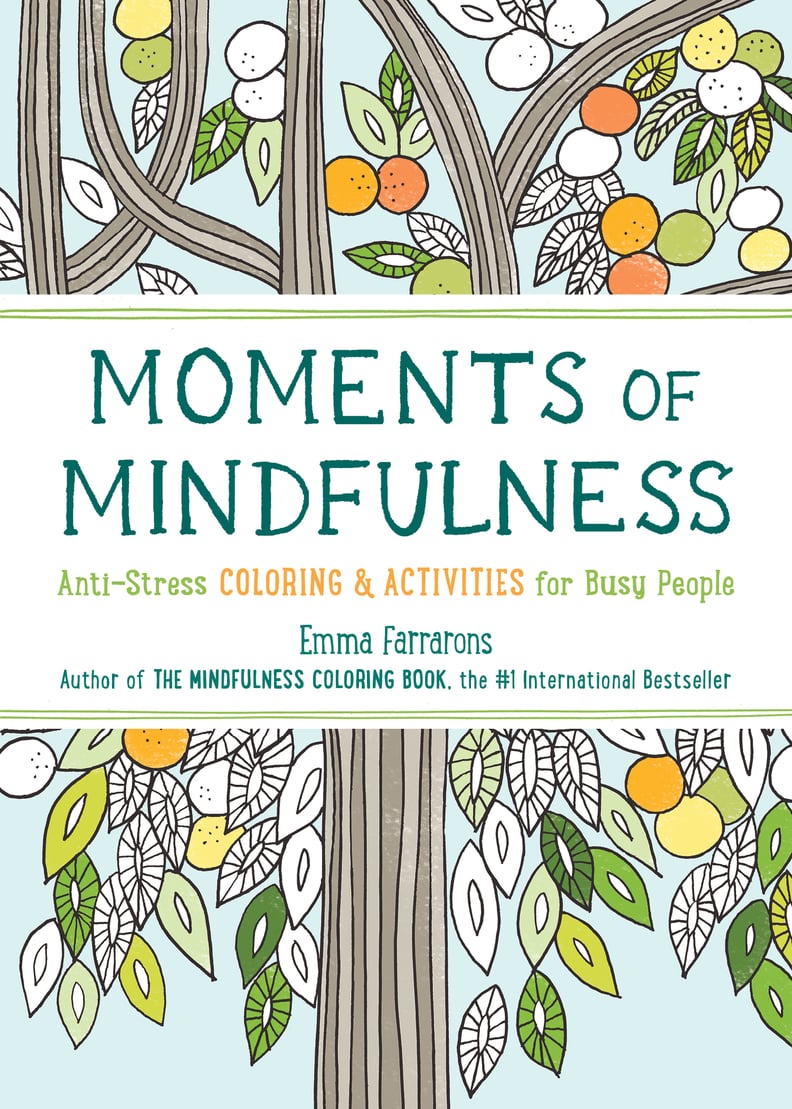 Best Adult Coloring Book For Mindfulness: Mindfulness Coloring Book
07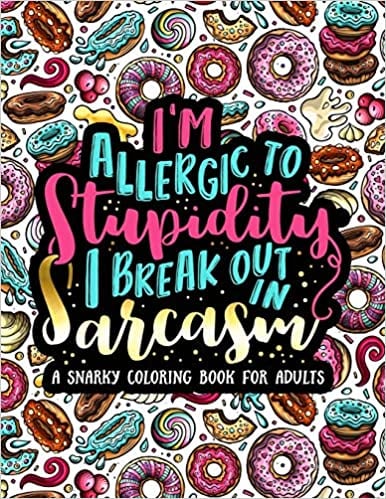 Best Adult Coloring Book For Humor: I'm Allergic to Stupidity, I Break Out in Sarcasm
08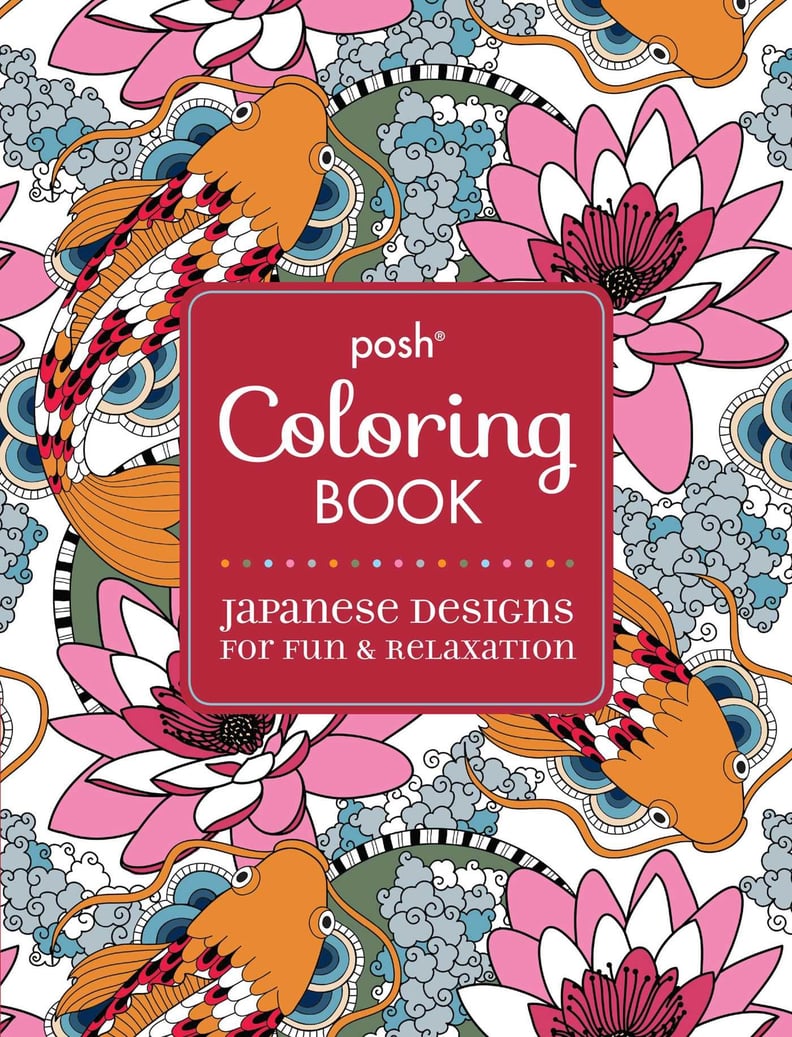 Best Adult Coloring Book Inspired by Japan: Japanese Designs
The Japanese designs of Posh Coloring Book ($6) are super neat and totally Instagram-worthy! It has over 100 pages of stunning designs inspired by all things Japan including florals, dragons, and kimonos.
09
A Coloring Book For Wanderlusters: The Wandering City
You'll get lost in the legendary "wandering city" when coloring The Wandering City by Moleskine ($12); the city, according to folklore, has been spotted in Europe, the Gobi Desert, the Caribbean, the middle of the Amazon forest, and the North Pole. It's the perfect book for wanderlusters who need some adventure in their lives. It contains 42 unique and interesting designs.
10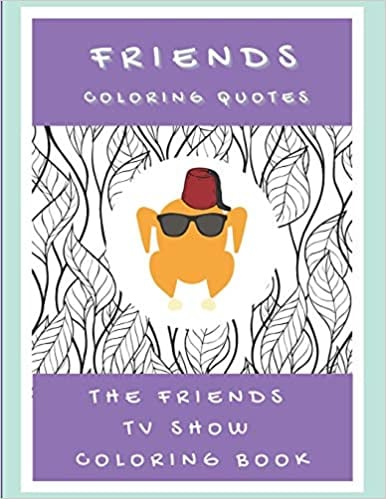 Best Adult Coloring Book For Friends Fans: Friends Coloring Quotes
11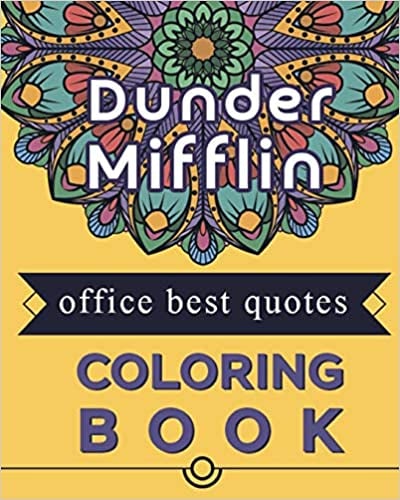 Best Adult Coloring Book For The Office Fans: Dunder Mifflin: The Office Best Quotes Coloring Book
12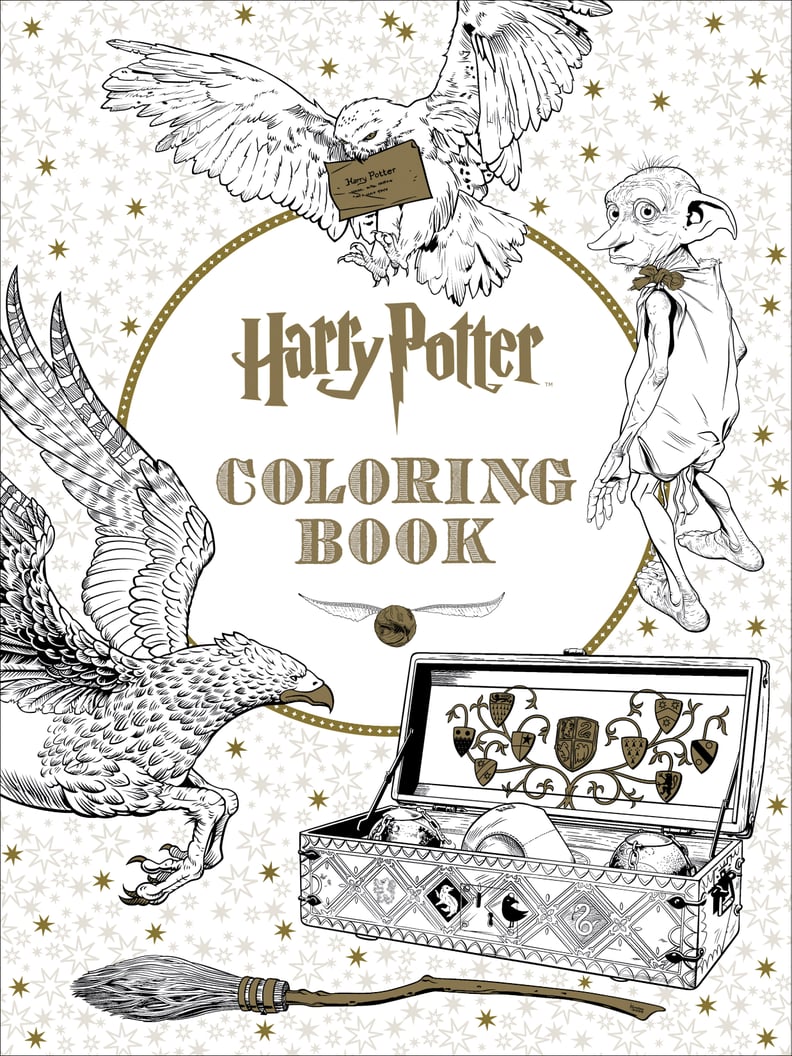 Best Adult Coloring Book For Harry Potter Fans: Harry Potter Coloring Book
If you're a Potterhead, the Harry Potter Coloring Book by Scholastic ($11-$26) is a can't miss. Whether you're Gryffindor, Hufflepuff, Ravenclaw, or Slytherin, this book is something you'll enjoy. It contains 95 pages of designs from the iconic movies and books, including Hogwarts Castle, the Forbidden Forest, and much more.