13 Subtle Fidget Rings For Adults
As POPSUGAR editors, we independently select and write about stuff we love and think you'll like too. If you buy a product we have recommended, we may receive affiliate commission, which in turn supports our work.
Whether you have anxiety, ADHD, or a habit you're looking to break, you may have tried out fidget toys for stress relief or for restless hands that have to keep moving. But have you heard of fidget rings? If you're looking to keep nervousness on the down low or want to have convenient access to a fidget device, this small piece of jewelry might be your jam.
The rings look like any ordinary accessory, except you can mess with them like you would a fidget toy. They range from super subtle to statement rings that rival some of your favorite jewelry. Featuring moving parts like small beads, rotating pendants, spinners, and more, these rings have a secret agenda suited for any person experiencing nerves. Check out a few of our favorite fidget rings for adults ahead and see which ring suits you best.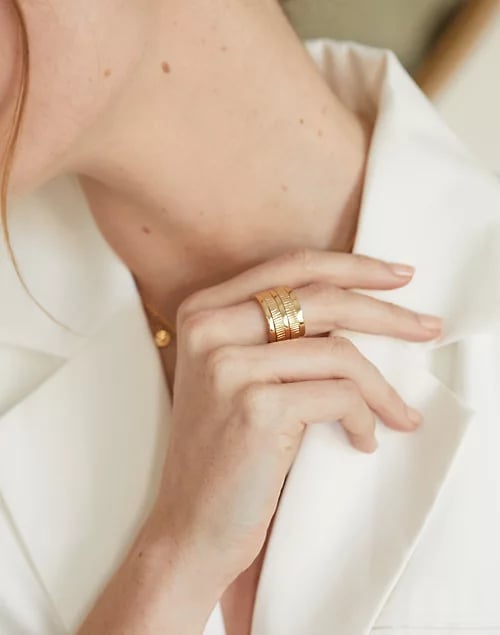 A Vintage-Inspired Fidget Ring: SOKO Meta Spinner Ring
Look and feel good with this SOKO Meta Spinner Ring ($118). The fashionable gold ring is vintage-inspired and features a spinner in the middle for days you might need a distraction.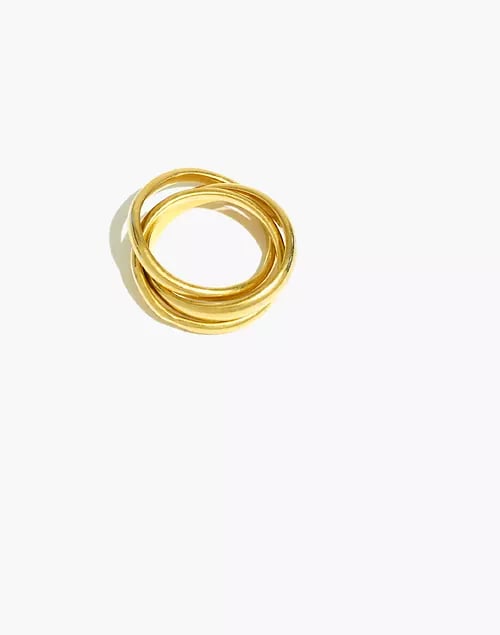 A Minimalist Fidget Ring: Roller Ring
If you're looking for a ring you can play with all day long, look no further than this Roller Ring ($26). The ring features interconnected bands doused in a vintage gold-plated brass that looks stunning.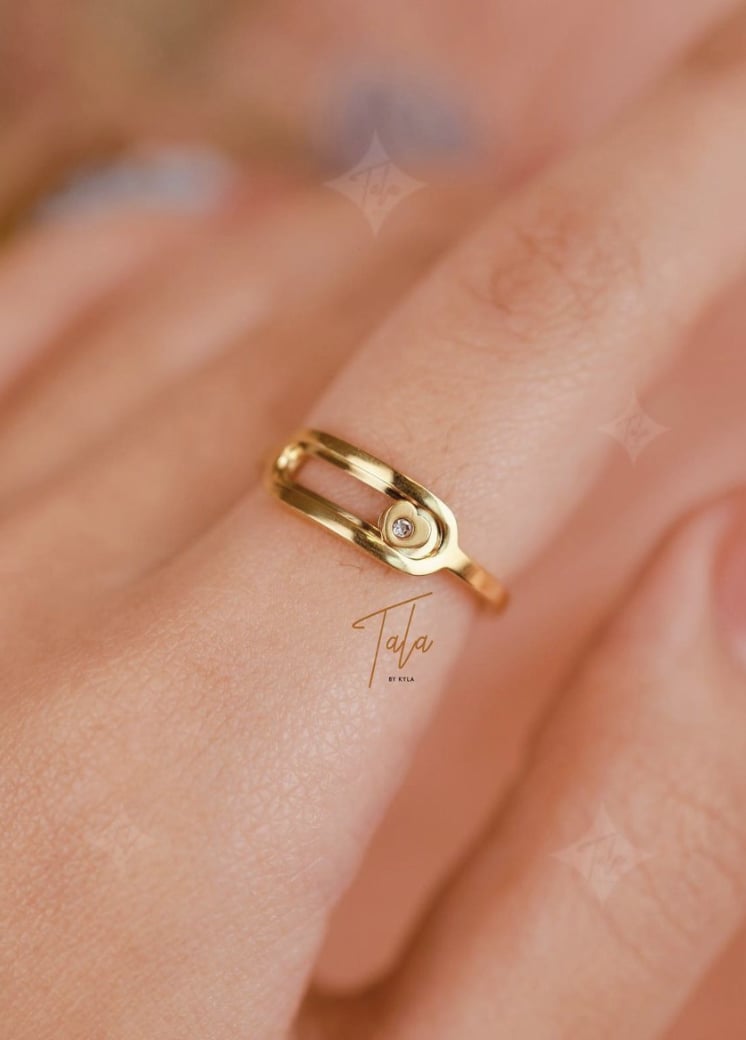 A Sliding Fidget Ring: Tala by Kyla Self-love Ring
The heart on the Tala by Kyla Self-love Ring ($7) slides whenever you need a distraction. Made of premium quality stainless steel, this ring makes a great addition to your jewelry collection.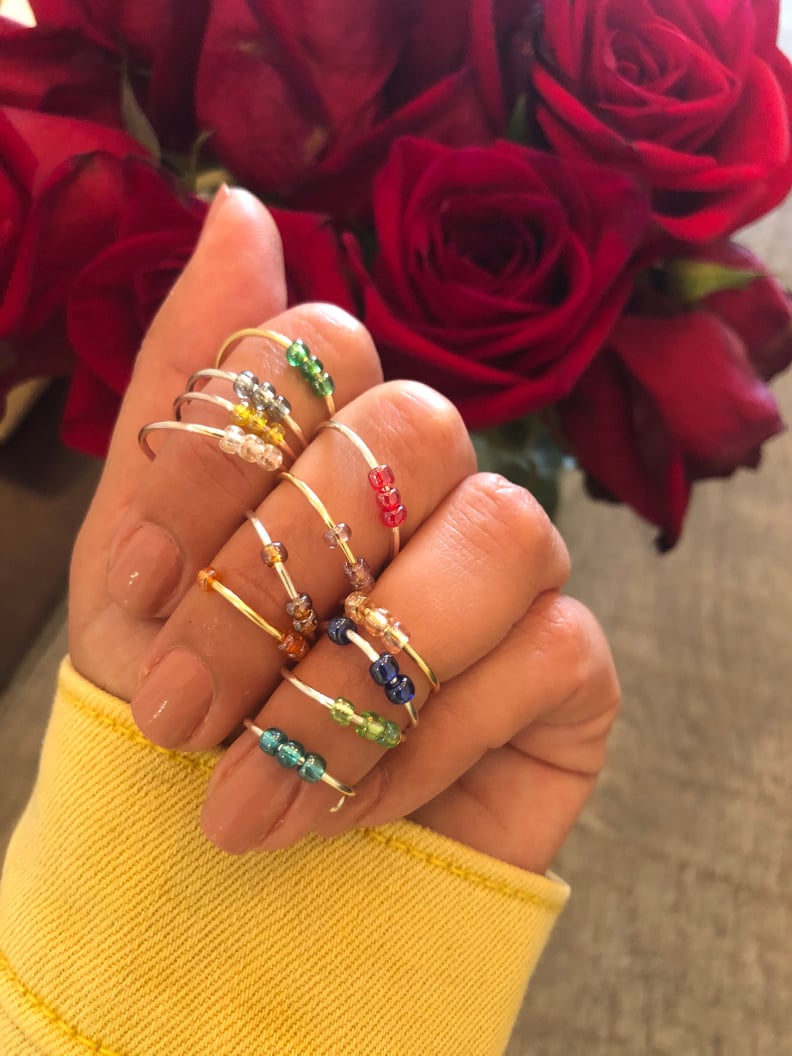 A Colorful Fidget Ring: Dainty Fidget Ring
The Dainty Fidget Ring ($15) comes in any band or color option that you want and is made with three custom beads. Each order includes three rings of your choice.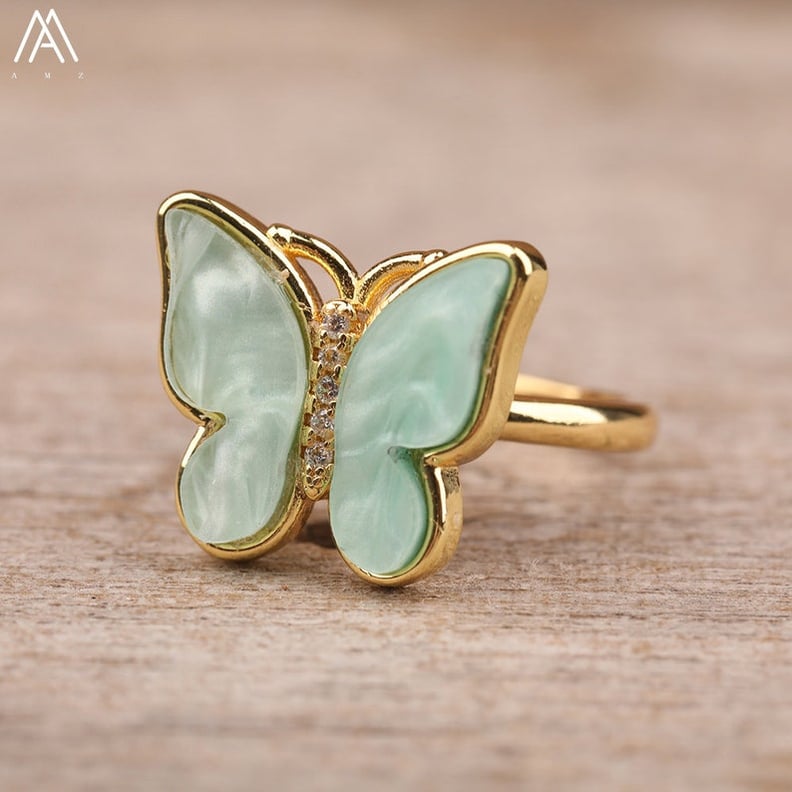 A Butterfly Fidget Ring: Turn Ring Fidget Ring
Spin the Turn Ring Fidget Ring ($7, originally $8) in any direction to ease stress. Its butterfly design is so pretty and comes in a number of different colors.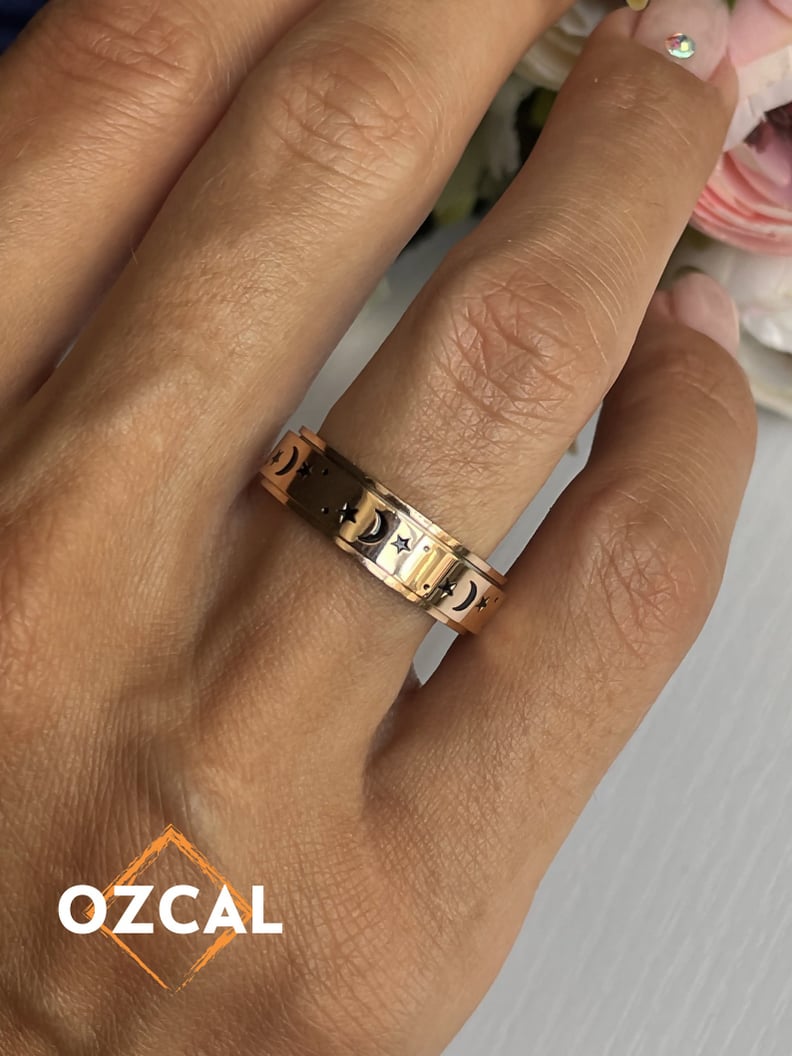 An Astrological Fidget Ring: Moon Star Silver Fidget Ring
We love the astrological design on the Moon Star Silver Fidget Ring ($12, originally $15). It spins when you touch it to create the ultimate distraction.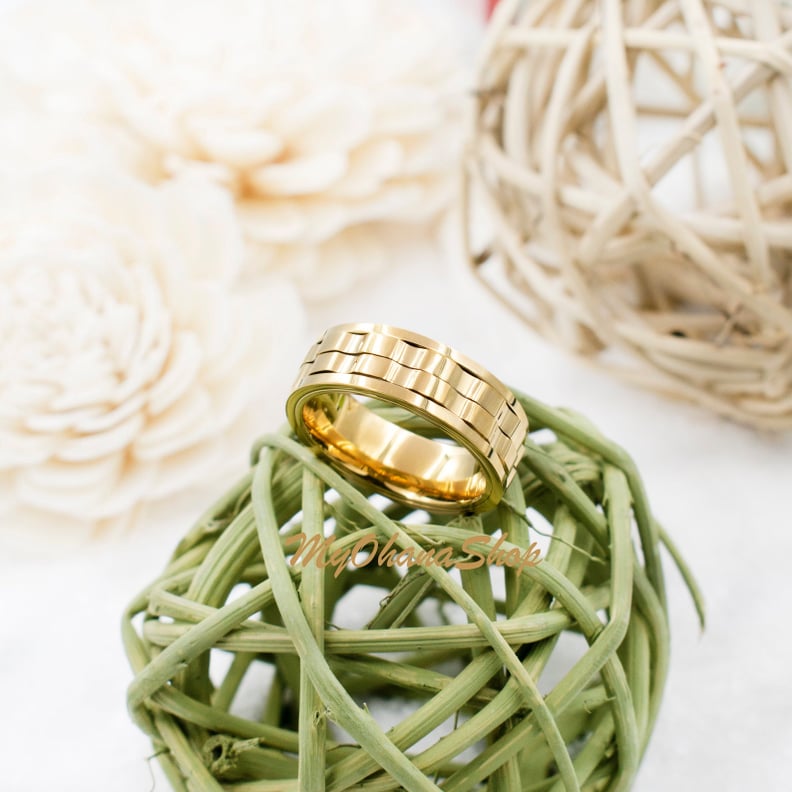 A HIghly Rated Fidget Ring: Gold Plated Spinner Ring
The over 1,500 reviews for the Gold Plated Spinner Ring ($25) essentially say the same thing: five stars and high quality! The stainless steel spinner ring is plated with 14k gold, making it great for everyday wear.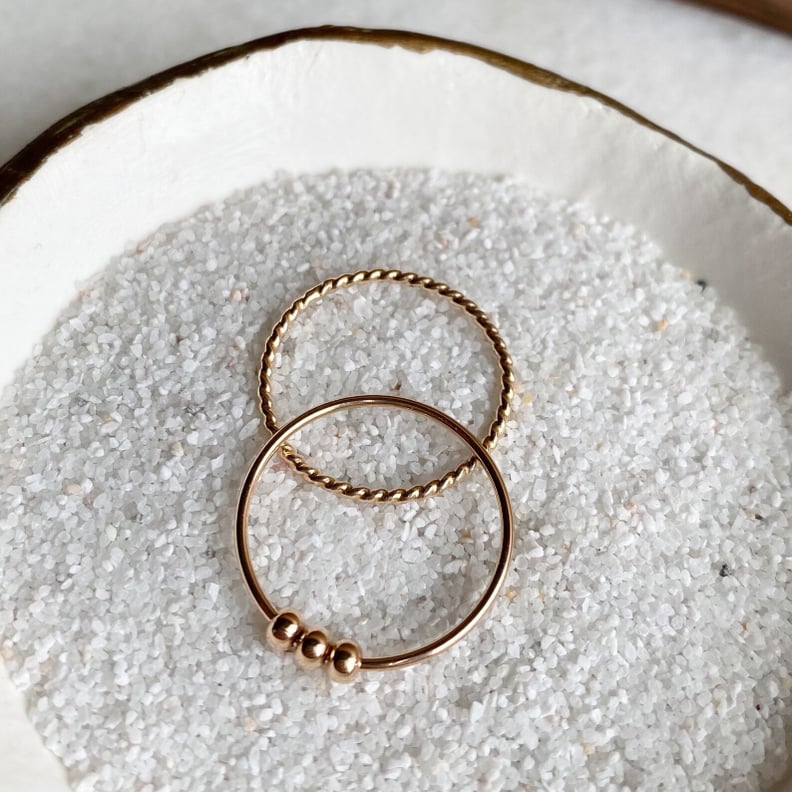 A Fidget Ring Set: Bead Anxiety Stacking Ring
Make your fidget ring look even more subtle with the Bead Anxiety Stacking Ring ($39). The set includes one bead ring and one twist ring that can be moved around to help you stay focused and relaxed.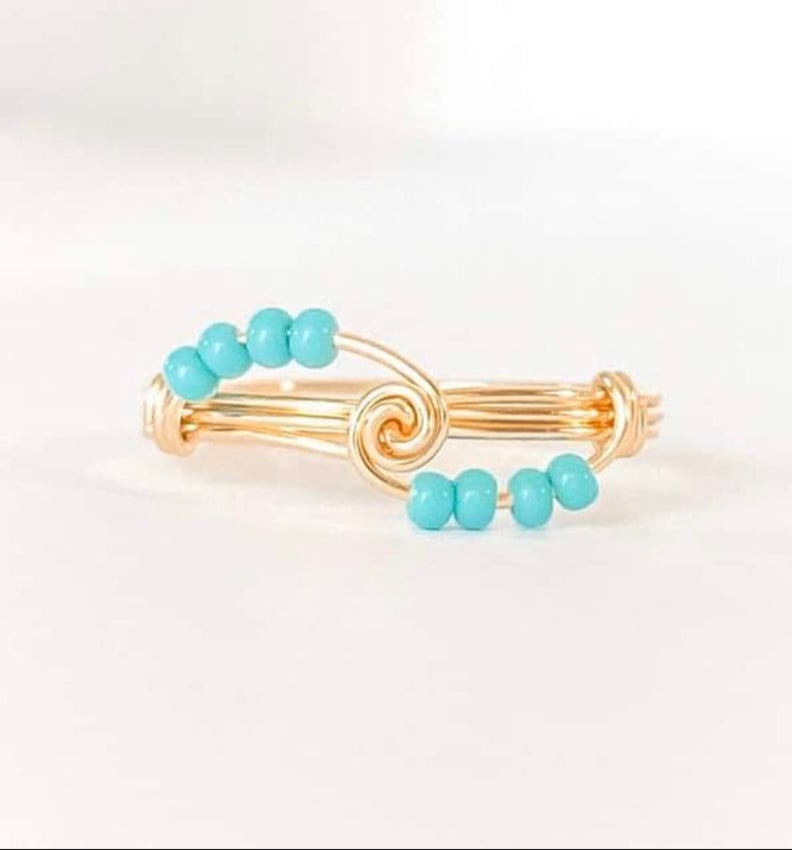 A Turquoise Fidget Ring: Blue Beaded Fidget Ring
How pretty are the beads on the Blue Beaded Fidget Ring ($17, originally $20)? The band is tarnish-resistant, so you can ensure it's worth the investment.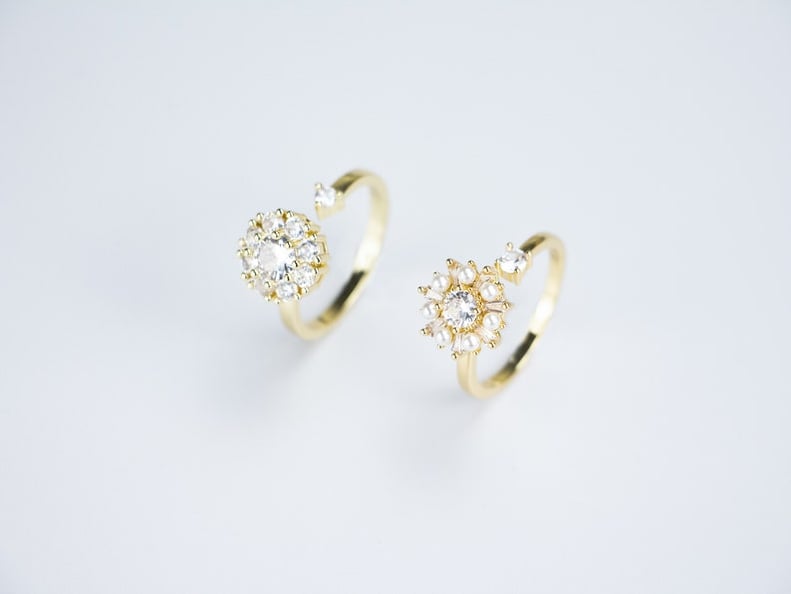 A Sparkling Fidget Ring: Cubic Zirconia Fidget Spinner Ring
Who said a fidget ring should cramp your style? This Cubic Zirconia Fidget Ring ($14, originally $19) features an adjustable, sparkling design that spins.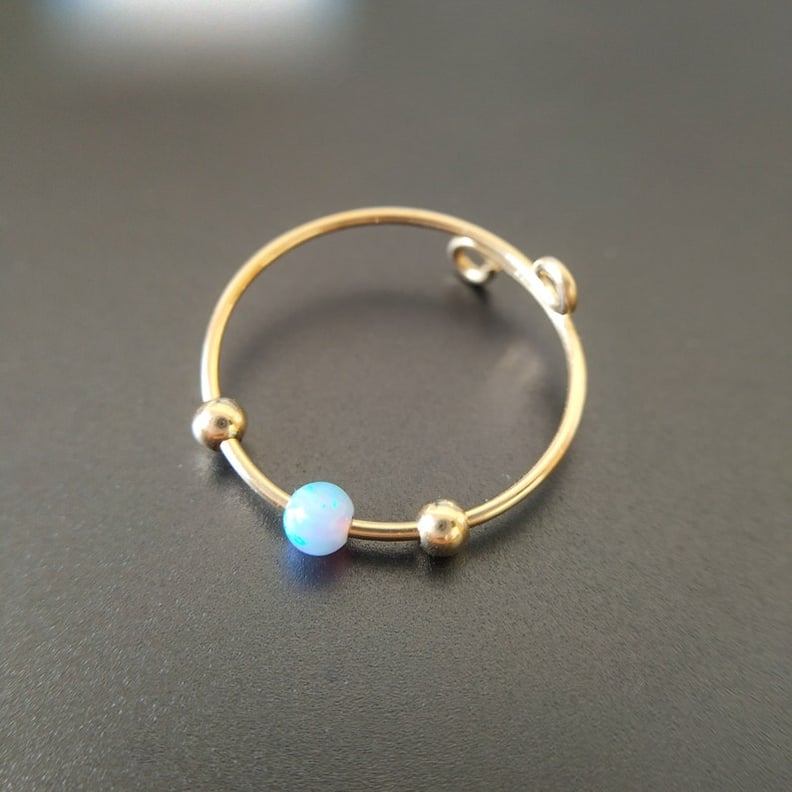 An Opal Fidget Ring: Anti-Stress Fidget Ring
This Anti-Stress Fidget Ring ($21, originally $30) is available in gold, rose, and silver bands. Its opal bead is so pretty and can be moved around for fidgeting.
A Flower Fidget Ring: Daisy Fidget Ring
Spin the flower on this Daisy Fidget Ring ($29) around and around whenever you feel the need to. Its adorable daisy design will put you in a good mood whenever you look at it.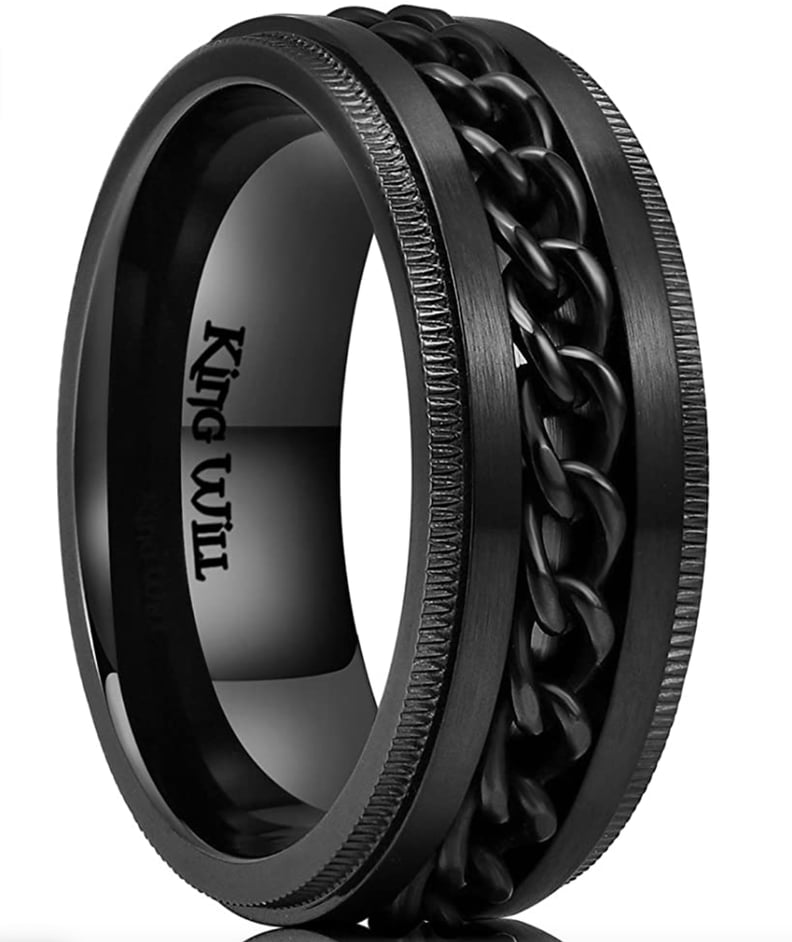 A Masculine Fidget Ring: King Will Intertwine Spinner Ring