Ayesha Curry's Must Haves: From a Silk Pillowcase to Her Favorite Raw Honey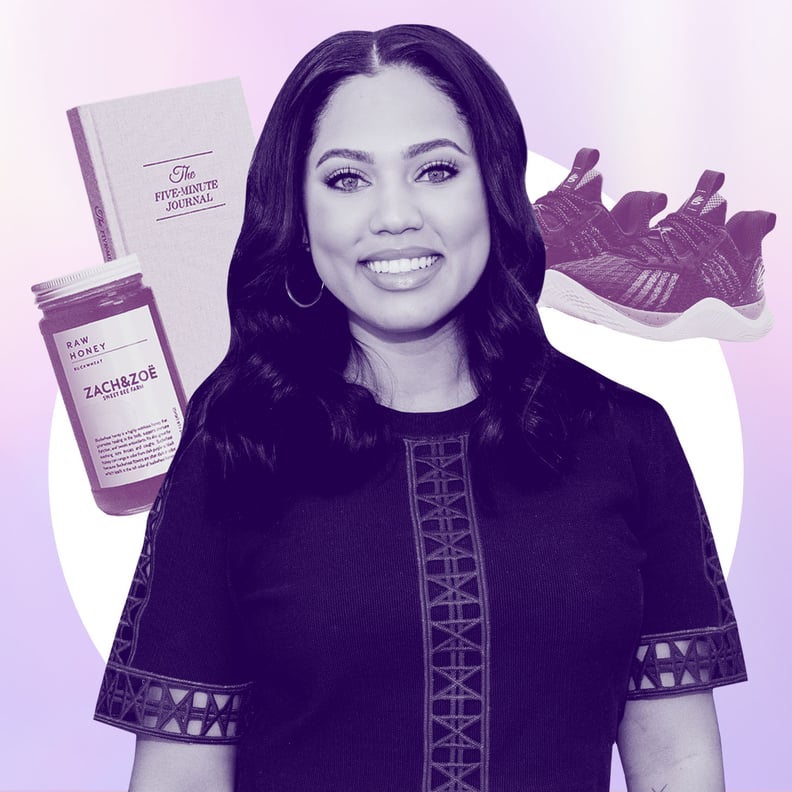 Getty | Rich Polk
Photo Illustration: Ava Cruz
Getty | Rich Polk
Photo Illustration: Ava Cruz
As POPSUGAR editors, we independently select and write about stuff we love and think you'll like too. If you buy a product we have recommended, we may receive affiliate commission, which in turn supports our work.
Ayesha Curry checks all of our boxes when it comes to being a role model. She's a cooking extraordinaire, author, entrepreneur, and parenting guru who is one-half of one of the most adorable celebrity couples with her NBA player husband, Stephen Curry. Not only does the 33-year-old look good on paper, but it also translates to her passions as well. Her lifestyle brand, Sweet July, focuses on "helping people find joy and gratitude in life's daily moments" and features a brick-and-mortar store, a product line, a magazine, and even a production company. Now, Curry's partnered with Amazon to promote teaming up with small businesses for the holidays. It's an approach that's close to Curry's heart and central to Sweet July's mission, which exclusively sells products from Black-owned companies and Bay Area makers.
"I think the elephant in the room is that everybody wants to shop small but sometimes doesn't know where to start," Curry says to POPSUGAR. "Amazon is a really great place to start to get your feet wet in doing it." Amazon's small-business gift guide offers thousands of products that range from beauty to electronics to home and more, and it can all be shopped in one easy place. As for what Curry's shopping? She's loving the Livity Yoga Mats. "I want to start doing yoga with my kids in the morning before they go to school . . . lofty goals," she jokes.
Truthfully, nothing is out of reach for someone as determined as Curry, whether it be kids' yoga before school or starting her very own skin-care line. "My team and I have been working together for the past almost three years to formulate this clean, island-focused skin care, and it's just delicious. We are going to launch in the early new year, and I cannot wait. It's a real baby of a business, and I cannot wait for it to be born." And better yet, it will be available on Amazon.
Beyond sharing her passion for small businesses and love of skin care (she does gua sha on her jaw every day), Curry gave us a glimpse into her favorite must-have products that she can't live without. From a Slip Silk Pillowcase that's visibly cleared up her skin to honey that she uses in her favorite recipes, keep reading to check out Curry's must-have items.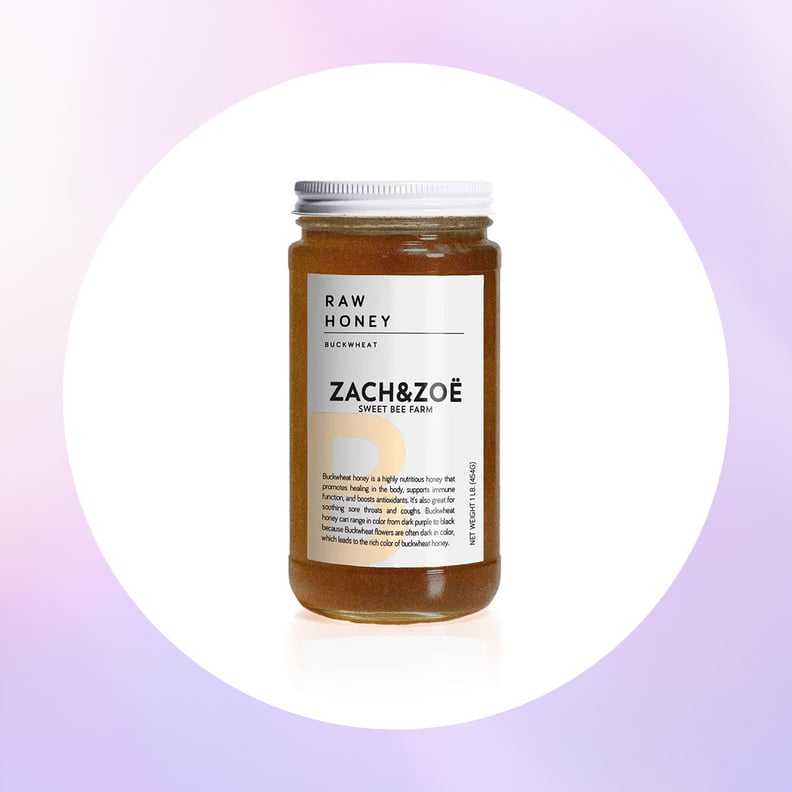 Her Affordable Must Have: Unfiltered Raw Honey by Zach & Zoe Sweet Bee Farm
Curry's family make fun of her for how much she loves her sweets. "I love a little sweet with anything," she says, explaining how she adds honey or maple syrup to practically any recipe (like spaghetti sauce) for a sweeter taste. The Unfiltered Raw Honey by Zach & Zoe Sweet Bee Farm ($20) is one of Curry's favorites. The honey is nutrient dense and has a raw and unfiltered taste. "It's delicious, the packaging is cute, it's from a small business, and it's just easy to use and have on hand."
Pro Tip: Curry notes that "the brand even has a spicy honey that I think would be great for those fried-chicken-and-waffle moments." Which, by the sound of it, already has our taste buds watering.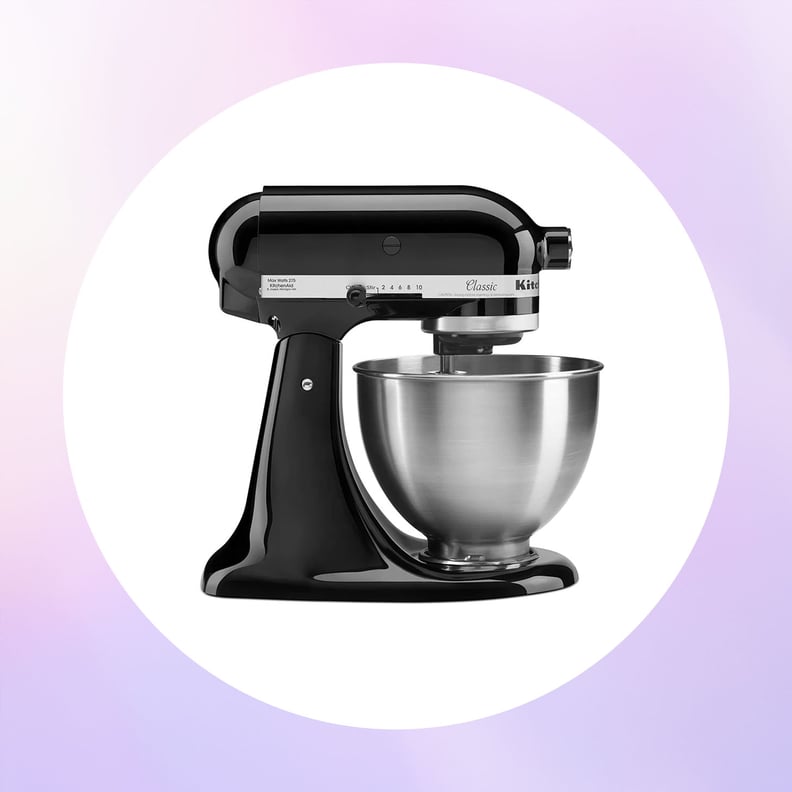 Her Investment Must Have: KitchenAid Classic Series Stand Mixer
Curry agrees the recipe possibilities are endless with this KitchenAid Classic Series Stand Mixer ($290, originally $330), which comes with a stainless-steel bowl and a 10-speed mixer for stirring wet and dry ingredients together. But if she had to choose her most-made recipe with the mixer, it's bread. "I love using my Dough Hook Attachment ($16, originally $17) and making my one-hour quick bread. I used to make it at least once a week, and now that's kind of tapered off, but I do have plans over the holidays to get back into it because it really is so quick and easy." Curry owns two of these mixers, one in black and one in copper. "It's kind of like my baby," she says jokingly.
Pro Tip: Curry says you can use this mixer for pretty much anything, but around the holidays, she loves making dutch-baby pancakes with it. "You make it in the oven in a cast-iron skillet, and it puffs up around the sides, so it creates this vessel, and in the inside that you can put strawberries and powdered sugar . . . it's so good."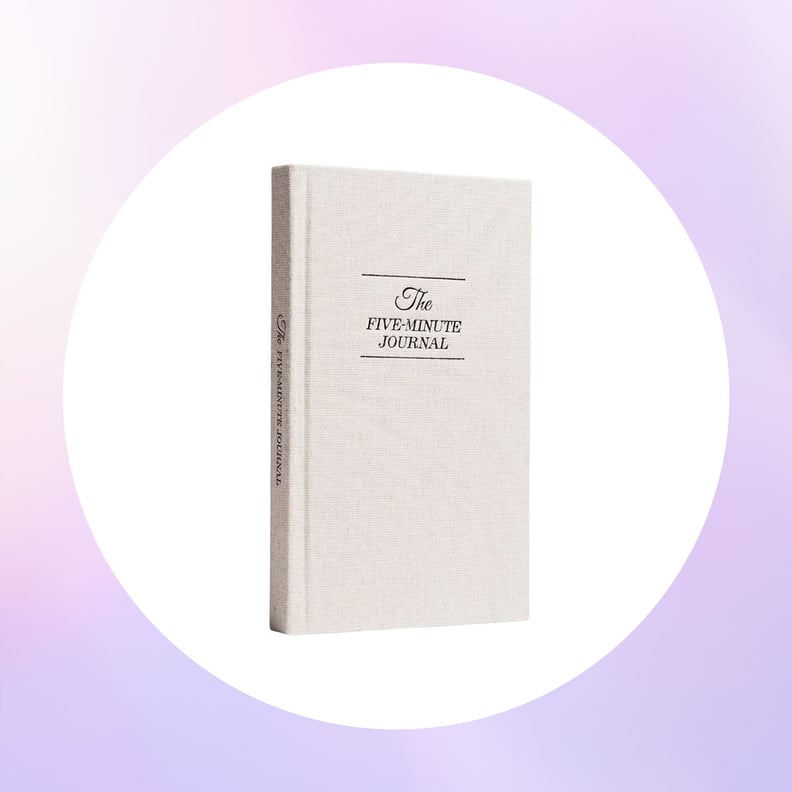 Her Morning-Routine Must Have: The Five-Minute Journal
Curry has made The Five-Minute Journal ($29) a staple in her morning routine. In fact, she's used it for a few years now and repurchased it quite a few times. "In that little two to five minutes, it gives you so much perspective being able to visualize and then write on paper all of the things that you're grateful for and that you want to let go of." The journal features prompt and guided writing cues to set the flow of your day and has enough room for six months' worth of mindfulness. Read our detailed review of The Five-Minute journal for more.
Pro Tip: Curry's favorite affirmation is "I am enough." "I feel like we have access to seeing so many different things and seeing people's happiest upon happiest of moments that we forget everybody's real and has real things going on." She continues, "Not everything is always 100 percent, and that's OK — you are enough even when your tank's not necessarily full."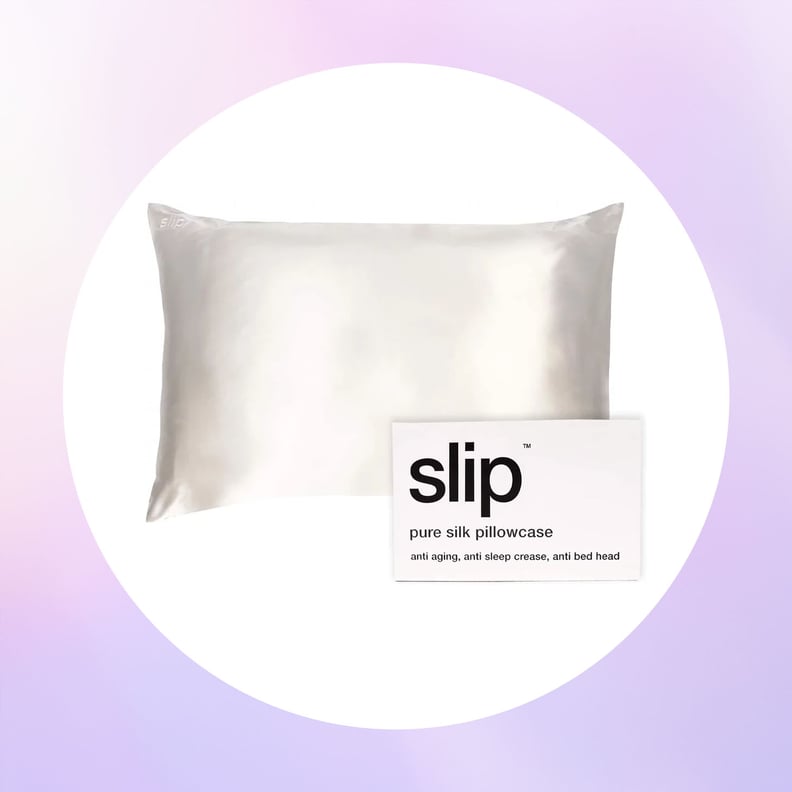 Her Sleep Must Have: Slip Silk Queen Pillowcase
Curry first ordered the Slip Silk Queen Pillowcase ($89) because for her hair texture, it's important to sleep with either a silk bonnet, which she jokes "isn't that cute at night," or a silk pillowcase. "It really helps not to snag your hair and keep it shiny and smooth, but then I noticed that my skin started to clear up and stay clear and I was having fewer hormonal breakouts . . . so I did a little research and it actually backs that up." This Slip Silk Pillowcase is also a Jordyn Woods My Must Haves favorite.
Pro Tip: The Slip pillowcase is machine washable. Curry tries to wash hers every three days and even has a few backups if she needs to switch it out. Silk recommends you use pH-neutral liquid detergent or fabric softener to best care for the pillowcase.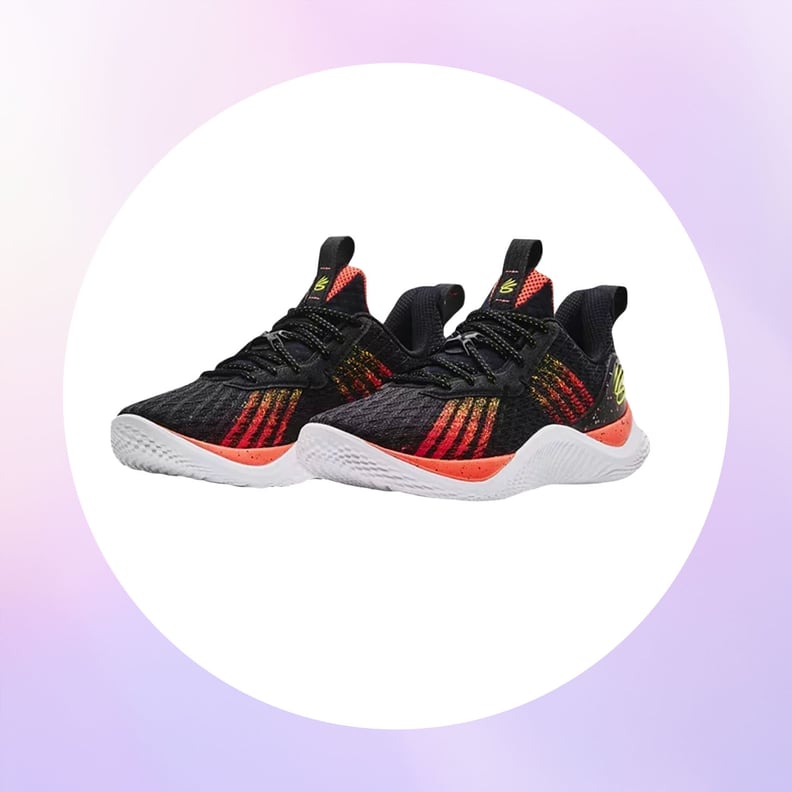 Her Sneaker Must Have: Unisex Curry Flow 10 "Iron Sharpens Iron" Basketball Shoes
Repping her husband Stephen Curry's brand, Curry is a big fan of his Unisex Curry Flow 10 "Iron Sharpens Iron" Basketball Shoes ($160). "I think what I like about his Flow shoes is that they are more wearable for street style." Curry styles them with black leggings or gray sweatpants and loves to pair them with fuzzy, rolled-up socks. The shoes' rubberless design makes them super lightweight, and they grip to the floor so you don't have to worry about sliding around in them.
Pro Tip: These sneakers are comfortable and supportive enough to be worn to the gym or for everyday activities like running errands.