Shea McGee's Must Haves: From a Stanley Tumbler to Her Favorite Veja Sneakers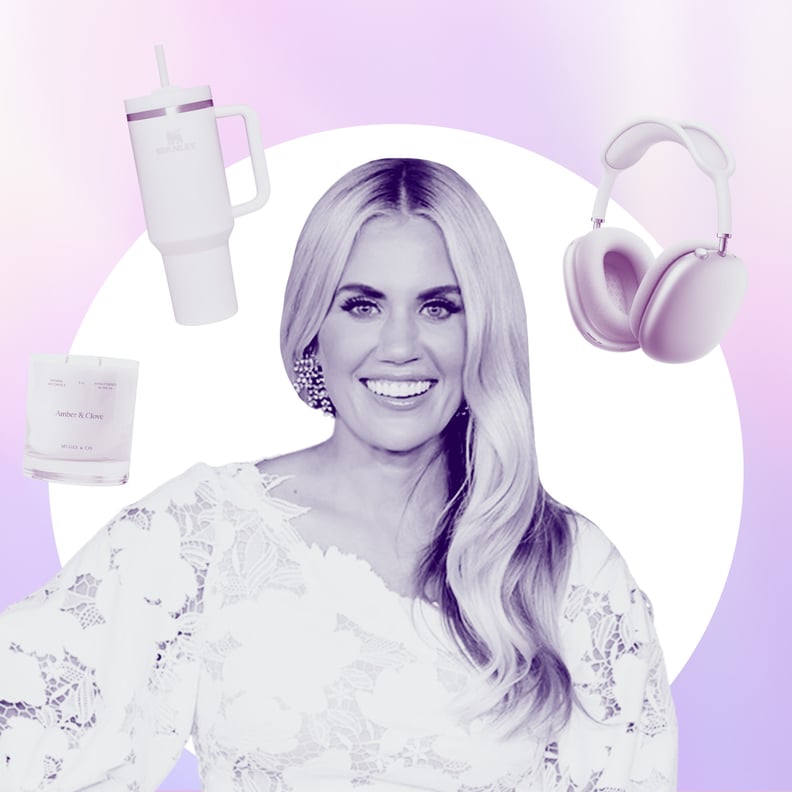 Getty | Frazer Harrison
Photo Illustration: Keila Gonzalez
Getty | Frazer Harrison
Photo Illustration: Keila Gonzalez
Every editorial product is independently selected by our editors. If you buy something through our links, we may earn commission.
There's a lot to write home about when it comes to interior designer Shea McGee. Not only does she own a triumphant design business called Studio McGee — which has a line with Threshold at Target — but you can also find her starring in Netflix's "Dream Home Makeover" on your own TV screen. McGee's more than just a triple threat but rather a quadruple threat with her book, "Make Life Beautiful," tacked onto her impressive résumé. To top it off, she's a mother of three children — Wren, Ivy, and Margot — who keep her busy in the chance of "downtime," something we'd imagine McGee has very little of.
It's clear McGee's success is well-deserved, and her 3.5 million Instagram followers (and counting) are further proof of how iconic her name's become in the home space. Ask any interior-design fanatic, and we bet they've heard of Studio McGee — the brand's a household name and has only been around for eight years.
McGee is constantly dealing with new clients and coming up with ways to evolve her style, but she always remains true to her Studio McGee roots: mixing traditional designs with modern accents. "Every time I am picking the selections for a home, I like to think of, 'What's going to be the thing that I can't replace easily?' And if it's something that's like floors or countertops, I am going to pick the classics because I don't want to get tired of those as quickly," McGee says. She prefers to have fun with interchangeable items, like furniture, rugs, and lighting, that can easily be switched out when they're out of style.
With McGee's incredible eye for design (and even fashion), we had a chance to catch up with her at LTK Con to chat about all the products she's been loving lately. From versatile and sleek-looking velcro sneakers to a Stanley tumbler that's as aesthetically pleasing as it is useful, these are McGee's must-have items.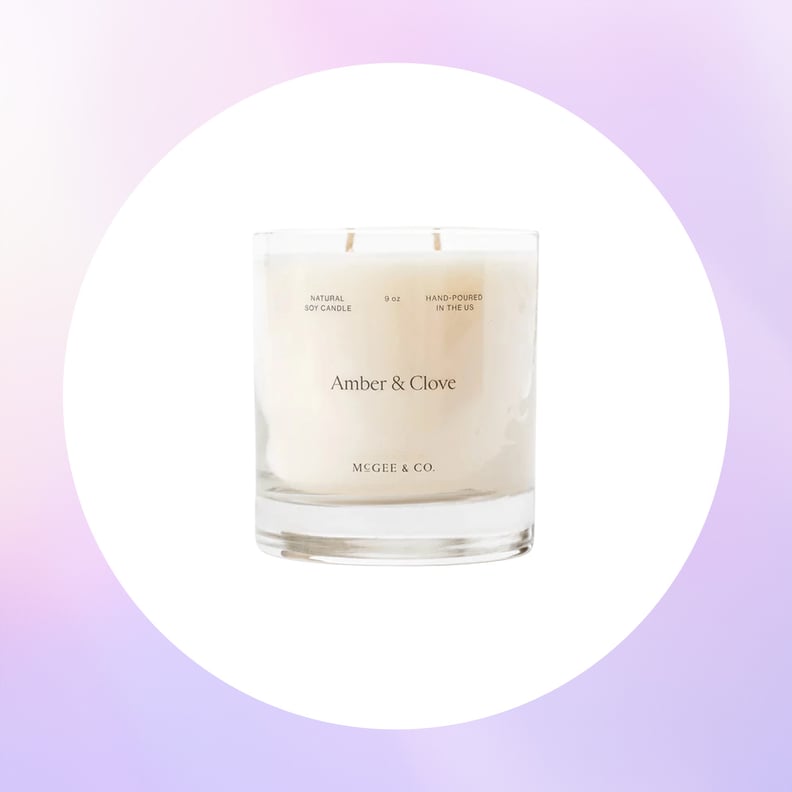 Shea McGee's Affordable Must Have: McGee & Co. Amber & Clove Candle
There's something about a candle that makes us feel comforted and relaxed, and one of McGee's favorites to light after a long day is her company's very own McGee & Co. Amber & Clove Candle ($36). "It smells very designer, and it makes your home feel more luxurious in an instant," McGee says. She places the candle in her entryway and by her kitchen sink and prefers to put it on display in September, right before the start of fall. "I can't help myself," she says jokingly.
Pro Tip: The candle is made of French glass and can easily be recycled and used as a vase or an organizational piece after it's burned. It has a 30-to-35-hour burn time, so expect it to last you quite a while before recycling.
Shea McGee's Investment Must Have: Apple AirPods Max Wireless Over-Ear Headphones
As an interior designer, it's important McGee stays focused on the task at hand. To help her concentrate and generate all her creative ideas, she uses the Apple AirPods Max Wireless Over-Ear Headphones ($450, originally $549). "They block out everything . . . the sound is like experiencing it firsthand." She also loves the headphones because they're soft. "I don't get tired of having them over my ears." And if you're wondering what McGee's listening to on repeat these days, the "Brightside" album by The Lumineers is one of her top played. "I like listening to mellow folk music so that I'm not distracted." Read our review of the Apple AirPods Max Wireless Over-Ear Headphones for more.
Pro Tip: If you don't want the noise-canceling feature of these headphones, you can choose "transparency mode," which allows you to hear what's going on around you.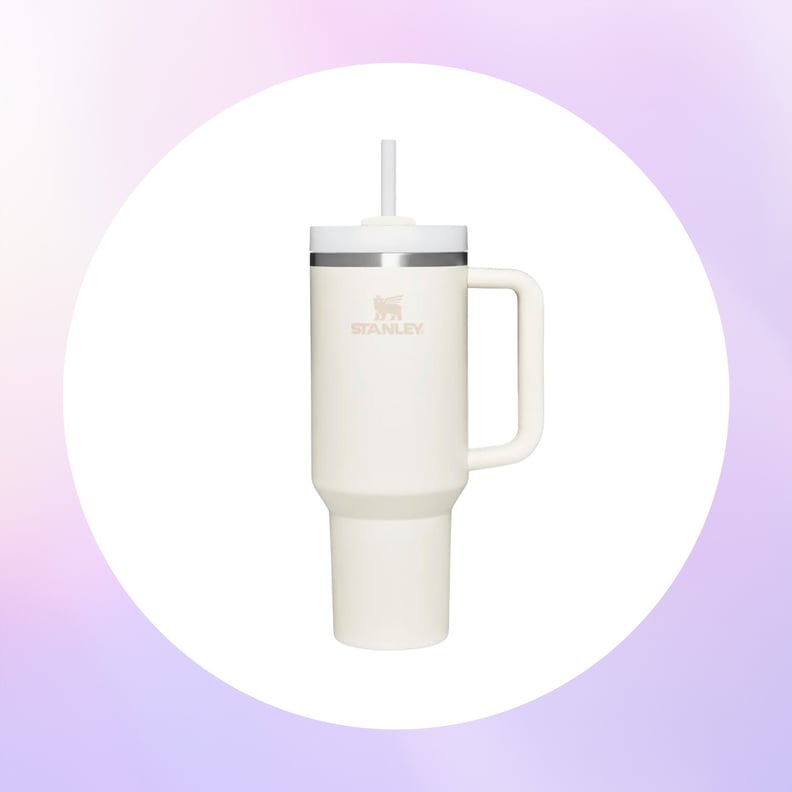 Shea McGee's Morning Must Have: Stanley The Quencher H2.0 FlowState Tumbler
We've never heard anyone rave about a tumbler quite like McGee over this Stanley The Quencher H2.0 FlowState Tumbler ($40). "This is not just any tumbler," the Studio McGee designer says. "It's a huge cup — they call it the 'adventure quencher,' but it has a handle and fits into your cup holder." McGee has the 40-ounce and owns a plethora of colors. To start her day, she fills it up with greens, but of course, she uses it for other drinks as well. "It can be so hot outside or in my car, and there's still ice in at the end of the day." The Stanley Tumbler is also a favorite of Peloton instructor Kendall Toole.
Pro Tip: This tumbler's lid features a rotating cover with three positions: a straw opening, a drink opening, and a full cover top. We recommend using the straw opening while driving since it's splash resistant.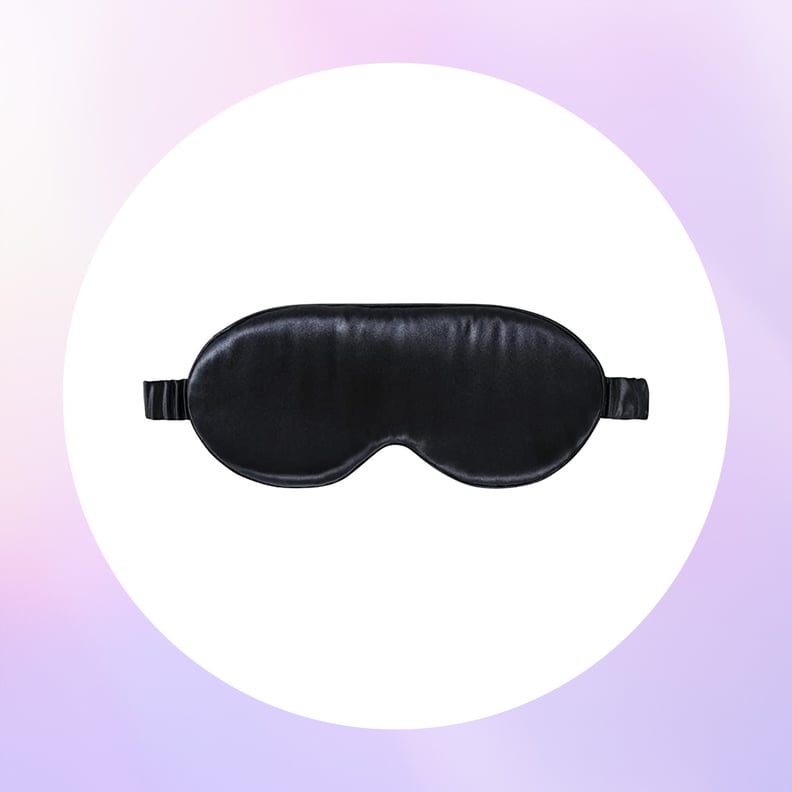 Shea McGee's Sleep Must Have: Slip Silk Contour Lovely Lashes Sleep Mask
No, McGee doesn't have fake eyelashes, but that doesn't stop her from using this Slip Silk Contour Lovely Lashes Sleep Mask ($55). "It's just nice because it doesn't crunch your eyelashes, and the Slip silk is so soft." McGee prefers to sleep in total darkness, so this mask is a must for her alongside a blackout curtain at night. Plus, its silk is less absorbent than other fibers, so face and hair products can remain in place without being soaked up.
Pro Tip: Wearing makeup with this Slip mask on isn't a problem. The mask won't rub it off, and its eyelash cutouts allow your mascara to stay fresh no matter how long you have it on for. Plus, it's great for getting a nap in during the day.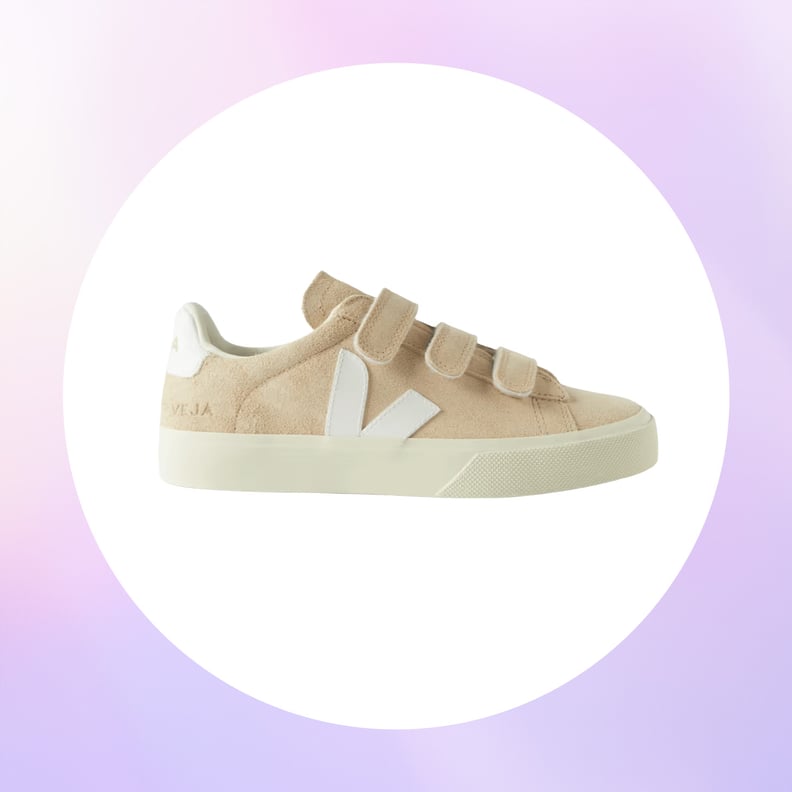 Shea McGee's Sneaker Must Have: Veja Recipe Chromefree Leather Almond White Sneakers
The Veja Recipe Chromefree Leather Almond White Sneakers ($150) are one of McGee's favorite shoes to fasten on with her outfits. "There's something about them that is so sleek." And we must say, their pretty beige color definitely gives them a chic vibe. "I can pair them with dresses or wear them with jeans, and they're cute enough where I can run to work or go to an install with them on, but then chase my kids around later . . . they have it all." The sneakers are made of suede and have a velcro feature that allows them to easily be thrown on.
Pro Tip: Before wearing these shoes, Veja's website advises them to be waterproofed prior. It's not recommended that these sneakers be thrown in the washing machine, as it may alter the way they look.