Tired of New Year's Resolutions? Here's Why You Should Try Vision Boarding Instead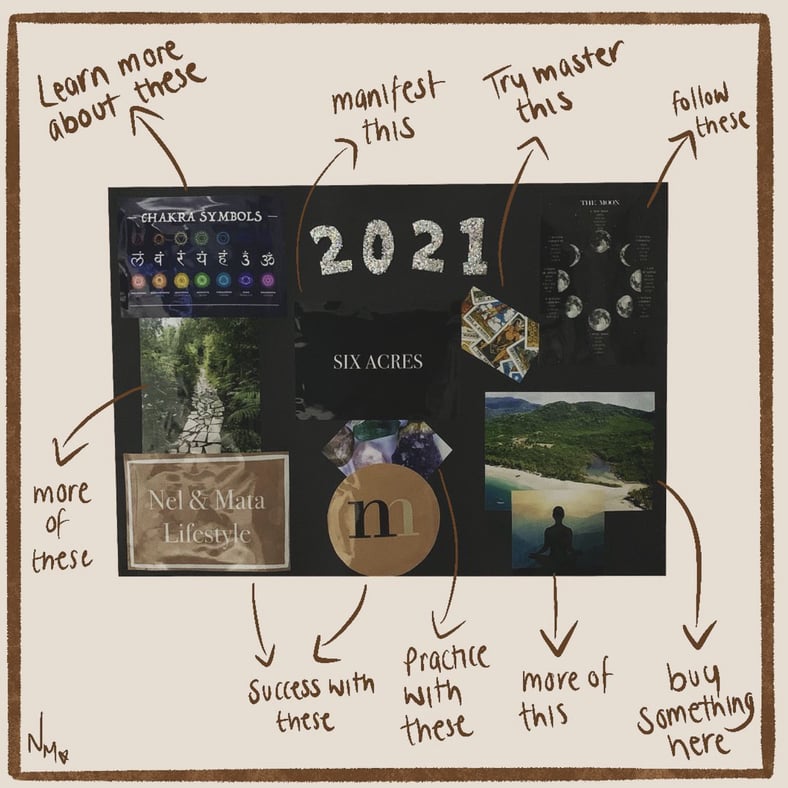 I'm not proud to admit that I've failed every single New Year's resolution that I've ever set for myself, but I am relieved to say that I'm not alone. Studies show that nearly 80 percent of resolutions fail once February rolls around. It's a defeating statistic that I'm hoping to overcome in 2021, because this time, I'm going to try something different and make a vision board. Unlike New Year's resolutions that just sit at the back of your mind, vision boards are in-your-face reminders that keep your goals and desires on display.
According to licensed therapist and clinical social worker Sasha Jackson, vision boards can help you achieve goals in three ways. "First, you are setting your intention on what you want to accomplish in your life," she told POPSUGAR. "Second, you design a visual representation of what you want to obtain. And last, a vision board will help remind you of the bigger picture and the overall goals you want to accomplish." You can post a vision board on the fridge, frame it and and hang it on the wall, tape it to the back of your door, or put it anywhere else that will guarantee you see it each day.
Not only do vision boards serve as a daily reminder of your goals, but they can also act as a manifestation tool. Manifestation expert Pazit Perez said the preview we see in our mind can become one that we see in the world. "Seeing is believing. Now that you can see it, you emotionally connect with who you're becoming, you believe it's possible for you, and you can now take a direct path toward achieving it," she told POPSUGAR.
Jackson said to include a mix of big and small goals that you want to achieve: "A mistake that many make with their vision board is that it can be too grandiose. You want to make sure that your goals resonate with what you want, and it is not out of touch with your authenticity." Your vision board should make you excited and hopeful, not be full of things that are completely unrealistic.
Don't be afraid to get crafty and creative with your vision board. All you have to do is grab a canvas and cover it with words, images, and symbols that relate to your short- and long-term goals. It can be designed according to your favorite aesthetic and can double as a piece of decor somewhere in your home. On the other hand, you could opt for a digital vision board to keep on your phone or computer. Making a vision board can be as easy as making a board on Pinterest that's dedicated to your goals and aspirations.
Above all, this goal-setting tool should be fun and inspire you to chase your dreams all year round. Keep reading to check out some examples that will hopefully spark some inspiration for your vision board!