Remember Lap Desks? They Still Work Like a Charm, and Here Are 11 You'll Want to Buy ASAP
As POPSUGAR editors, we independently select and write about stuff we love and think you'll like too. If you buy a product we have recommended, we may receive affiliate commission, which in turn supports our work.
Despite what you might see on Instagram, working from home can be very far from glamorous. It can be tough to focus if you're sharing space with roommates or a partner, and if you're used to working in a an office, the lack of a professional setting can be a real challenge. To help solve some of those issues, we're throwing it back to something you might have had as a kid but can still very much use right now: lap desks.
A lap desk is exactly what it sounds like — a flat, desk-like surface with a soft cushion on the bottom that fits perfectly on your lap. So whether you want to conduct your business from the couch or your bed, lap desks are a convenient way to get work done comfortably. And there are a ton of different styles to choose from, with many of them even having cool features like lamps and cupholders. Keep reading to shop 11 cute lap desks you can use at home to work, study, or lounge.
01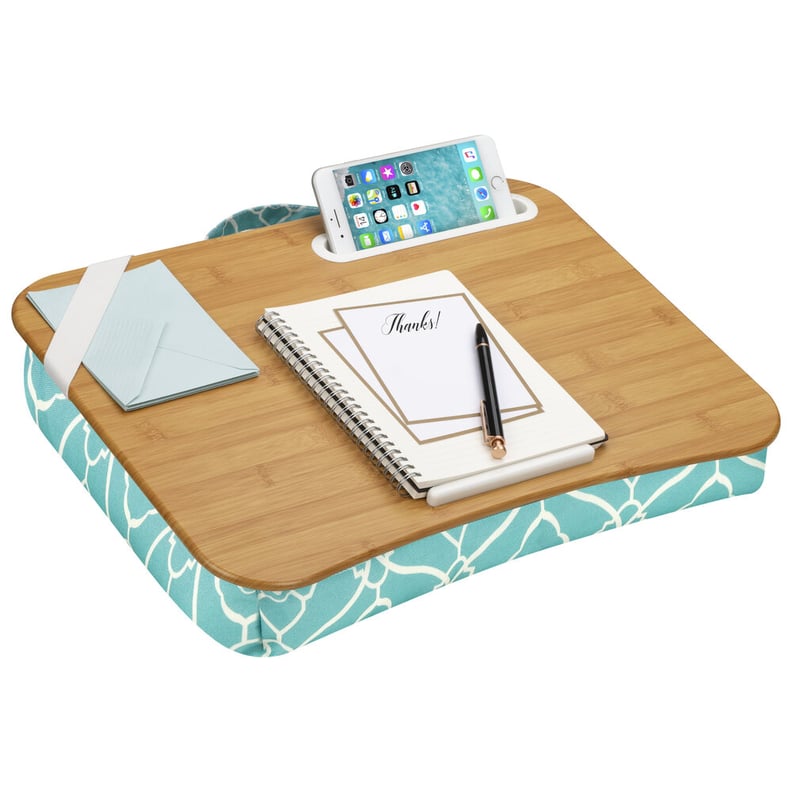 LapGear Designer Lap Desk
The LapGear Designer Lap Desk ($30-$42) treats your workspace as home decor. Whether you decide to use it on the couch or in bed, the wooden surface paired with the aqua printed cushion gives you a stylish place to work.
02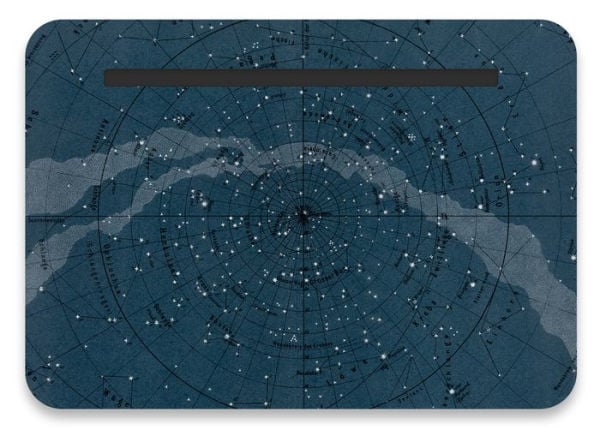 Galaxy Map Lap Desk
This Galaxy Map Lap Desk ($30) is cool and convenient. It has an out-of-this-world design and a built-in tray to prop up your phone, tablet, notebook, or anything else you're using while at work.
03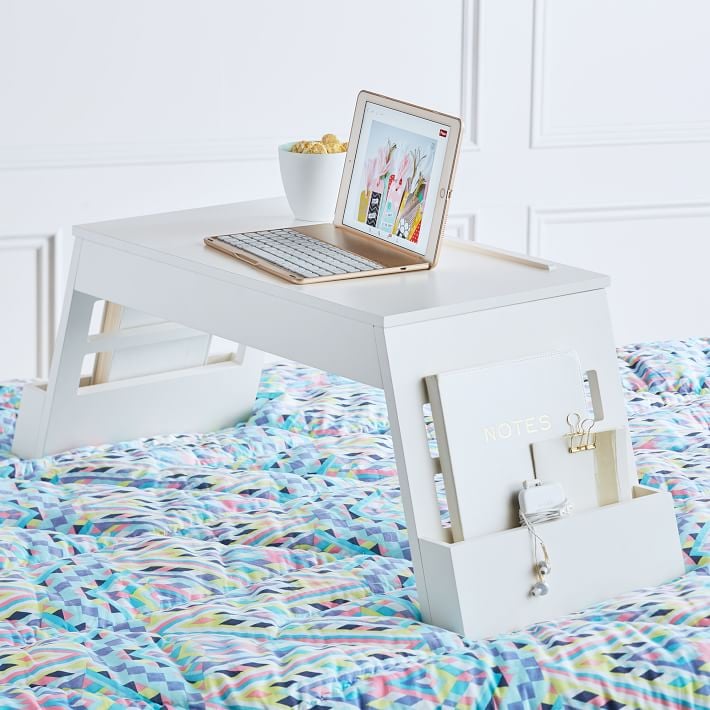 Foldable Storage Lapdesk
This Foldable Storage Lapdesk ($129) is next level. The white wooden desk is chic and handy because of its folding capabilities. You can carry it from room to room as you please and store your essentials inside the built-in compartments. Feel free to customize it with a monogram or name to make it your own.
04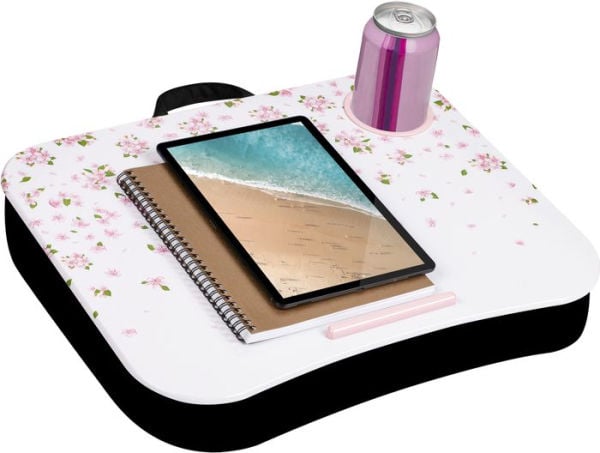 LapGear Cup Holder Lap Desk
Bring some springtime vibes to your study session with this LapGear Cup Holder Lap Desk ($30). The floral pattern is bright and delicate. The cupholder is a major plus, allowing you to balance your drink of choice wherever you decide to work.
05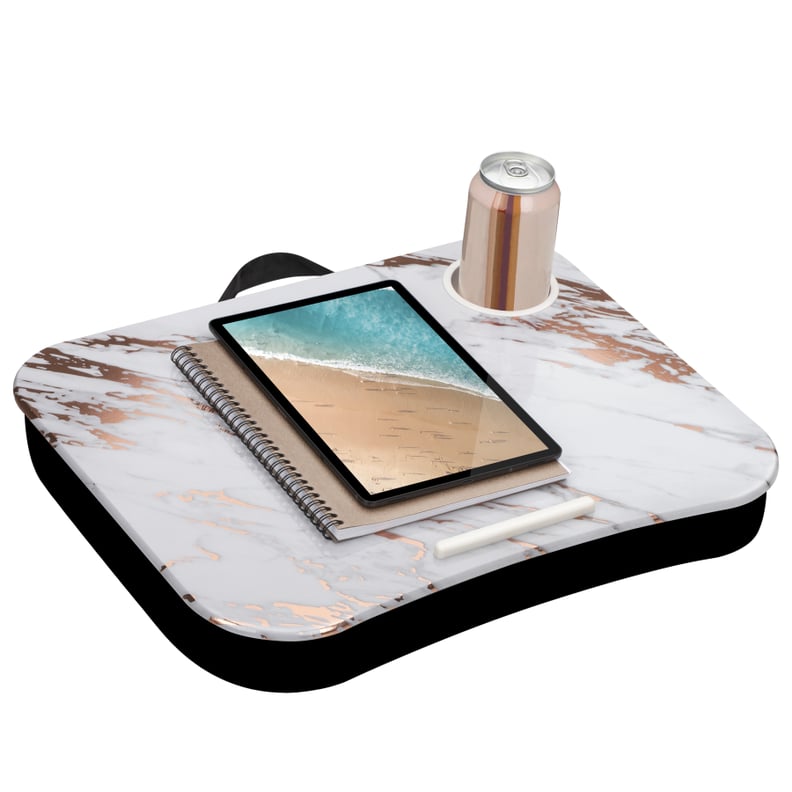 LapGear Cup Holder Lap Desk
The rose gold metallic hues on this LapGear Cup Holder Lap Desk ($30) bring a luxe feel to the portable workspace. It comes with a built-in cupholder and a smooth surface to give your laptop proper ventilation.
06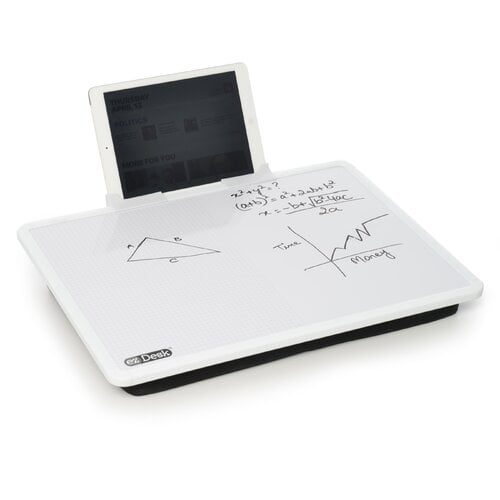 Magnetic Dry Erase Lap Desk
Enhance your productivity while working at home with this Magnetic Dry Erase Lap Desk ($41). You can dry and erase your work with ease or even draw on it when you need a mental break. Make the most of this portable space by easily propping up your phone or tablet.
07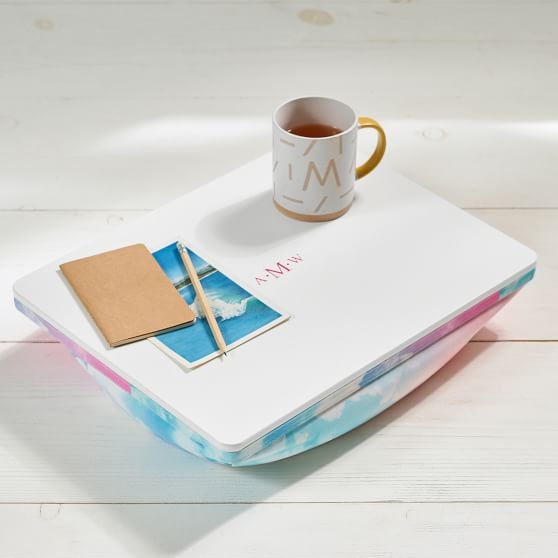 Superstudy Lapdesk
The Superstudy Lapdesk ($47-$59) comes in three different colors, including this dreamy ombré cloud-style. You can even personalize the lap desk with your name by choosing from over 25 fonts and 22 colors.
08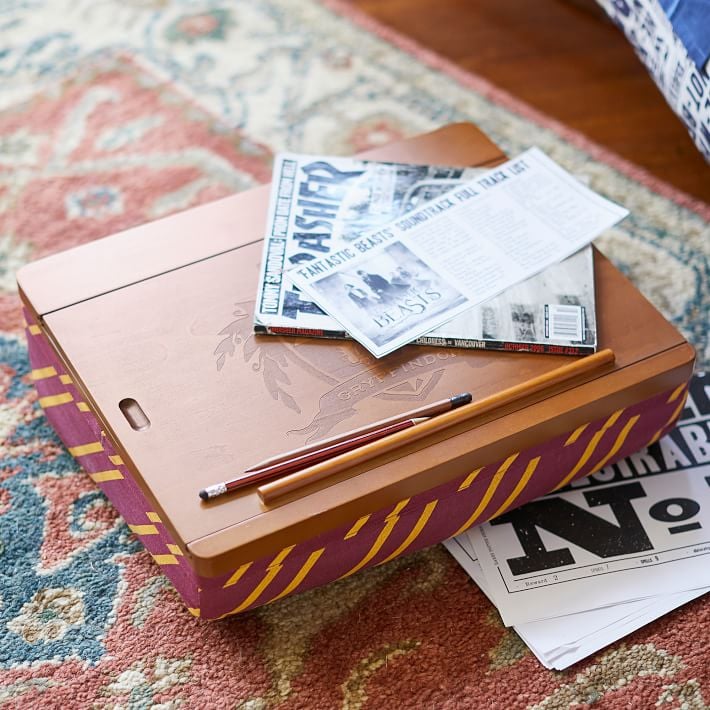 Harry Potter Gryffindor Superstorage Lapdesk
Potterheads, get excited! This Harry Potter Gryffindor Superstorage Lapdesk ($99) is the coolest way to work from home. It has the iconic Gryffindor pattern along the side and a nifty storage feature to keep your items close.
09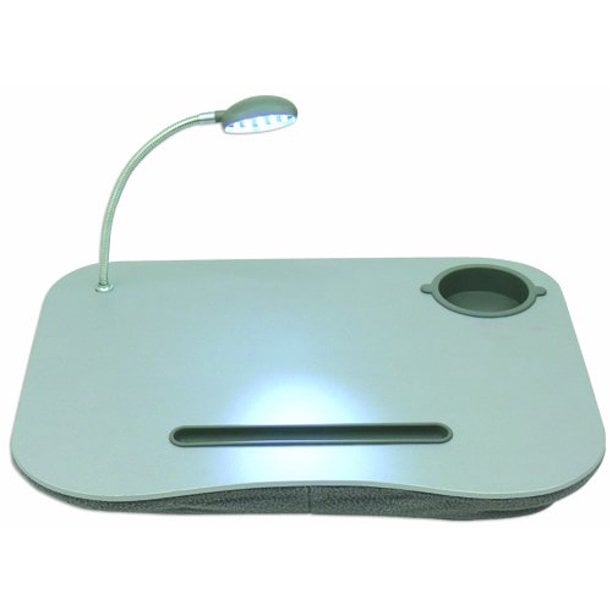 LED Laptop Desk
This LED Laptop Desk ($19) is a triple threat. It has a sleek design, cupholder, and LED light to help you be extra productive wherever you decide to work at home.
10
Lap Desk White Marble
If you're looking for a modern aesthetic, the Lap Desk White Marble ($30) is a great option. It's a trendy look that offers up to 17 inches of workspace. It comes complete with a cupholder and bumper to keep your laptop in place.
11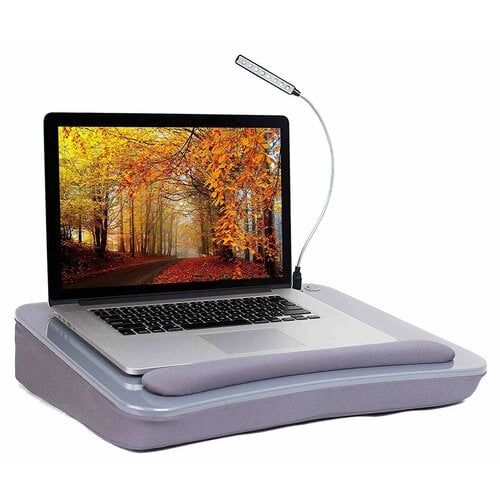 Silver Kelise Sofia Sam 19.3" Lap Desk With USB Light
For the days those work sessions stretch long into the night, check out the Kelise Sofia Sam 19.3" Lap Desk With USB Light ($74). It's installed with a flexible desk light that gives you the functionality of a home office on the go. It comes in four different styles and is made with memory foam, giving you maximum comfort and support.