These Tips Will Help You Master Disney's Virtual-Queue Boarding-Group System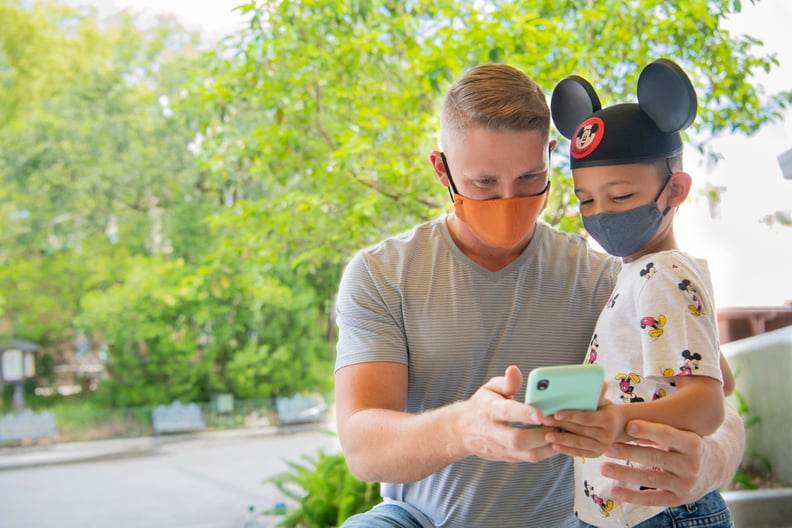 Disneyland
When you visit Walt Disney World or Disneyland, you want to be in the action, going on rides. You certainly don't want to spend your entire vacation waiting in line. Disney knows this, so the brand's introduced a virtual-queue system to help you spend less time in line and more time making magical memories. Currently, there are two major rides that are compatible with the virtual-queue system: Star Wars: Rise of the Resistance at Disney World and Disneyland, and Web Slingers: A Spider-Man Adventure at California Adventure's Avengers Campus. Once you join the queue, you'll be given a boarding-group number, and you can enjoy the rest of the park until it's your turn to ride. Unfortunately, there's only so many virtual-queue spots to go around, and they disappear quickly (like, within seconds).
We can't make any promises, but we've put together some helpful tips that will maximize your chances of getting a highly coveted spot in the queue. May the Force (or the Spidey sense) be with you.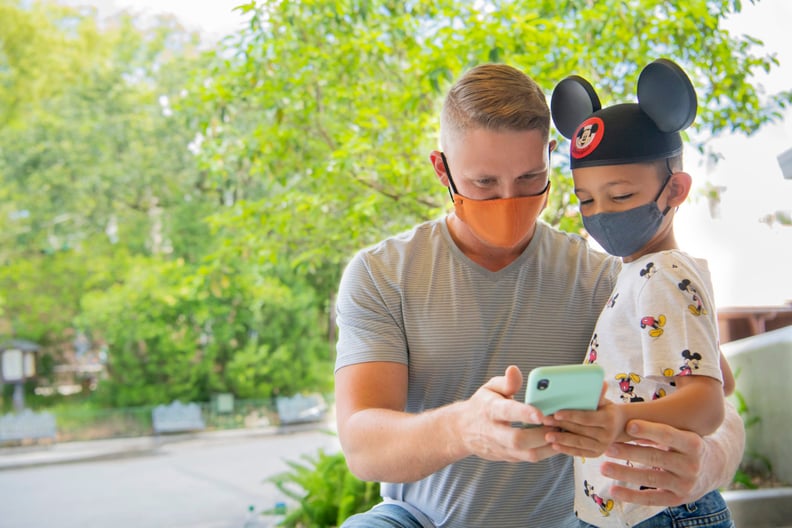 Download and Set Up the Disney App Before Your Trip
The only way to join the virtual queue for Star Wars: Rise of the Resistance and Web Slingers is through the Disney app. There are separate apps for Disneyland and Walt Disney World, so make sure you have the correct one downloaded on your phone prior to your trip.
Once you've got the app download, create an account (or sign in to your existing Disney account) and check to make sure your entire travel party is on your Family & Friends list under "My Profile." It's important to do this ahead of time so you don't waste precious seconds creating your party when the virtual-queue window opens.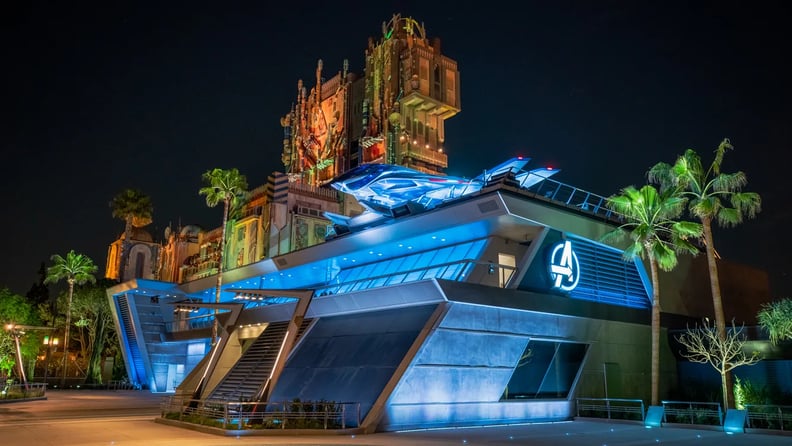 Make Sure You Have the Right Tickets
To get access to the morning booking window for the virtual-queue system, you need a valid ticket and theme-park reservation for the park where the ride is located. To ride Star Wars: Rise of the Resistance at Disney World, you'll need a Park Pass reservation for Hollywood Studios. At Disneyland, you'll need a California Adventure reservation for Web Slingers or a Disneyland reservation for Rise of the Resistance. This doesn't apply to the second booking window in the afternoon, but we'll get to that in a minute.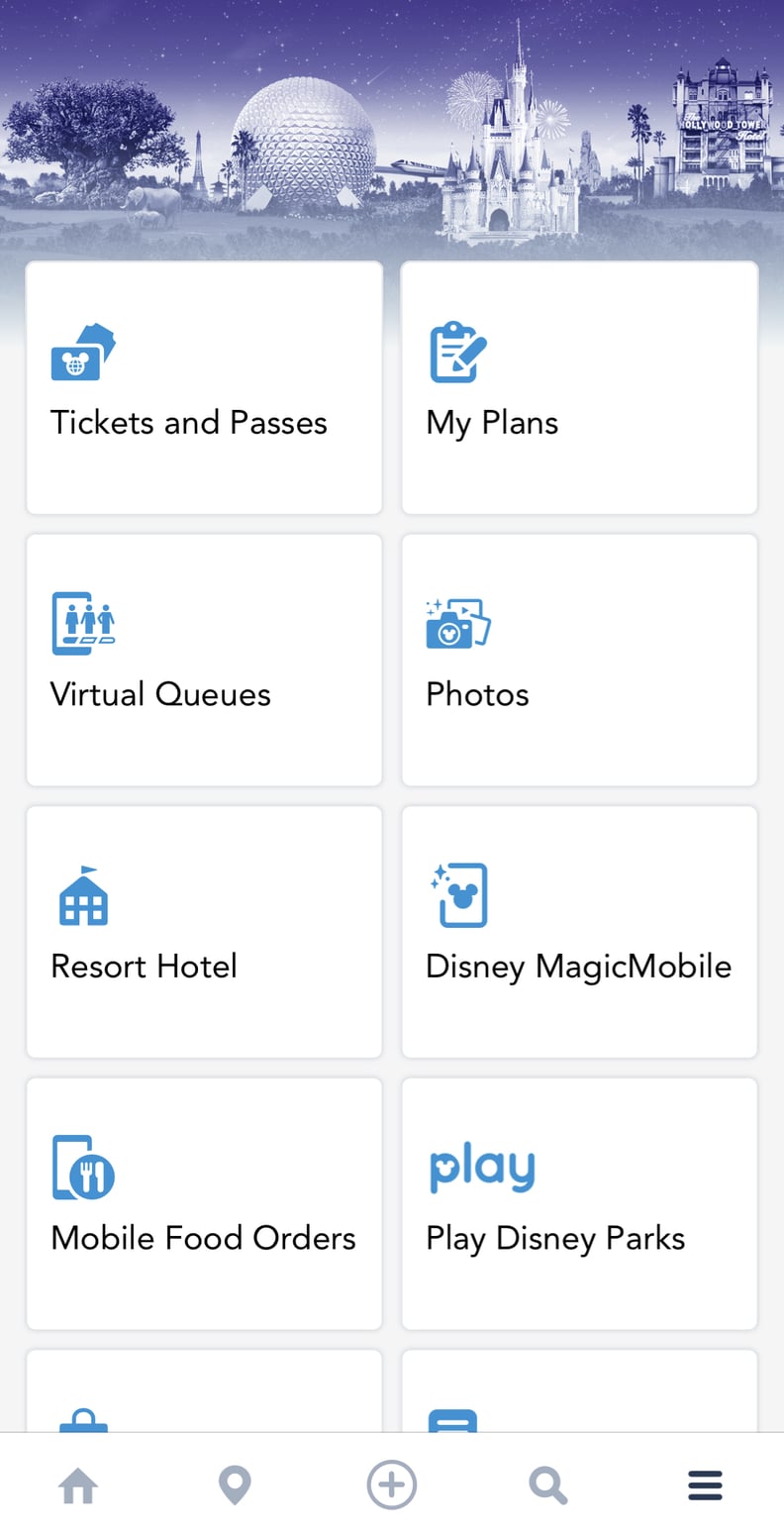 Set an Alarm So You Don't Miss the Boarding-Group Window
At Disney World and Disneyland, there are currently two virtual-queue windows each day where you can try your luck at getting a boarding group. You don't have to be inside the park to snag a spot. You can whip your phone out in bed, in the car, or anywhere else that has a decent cell signal.
Currently, both parks open the morning booking window at 7 a.m. Boarding groups are gone in literal seconds. Be sure to set an alarm for 15 to 20 minutes before the window opens so you have a few minutes to grab a cup of coffee, open the app, and make sure you are logged in before it's go time.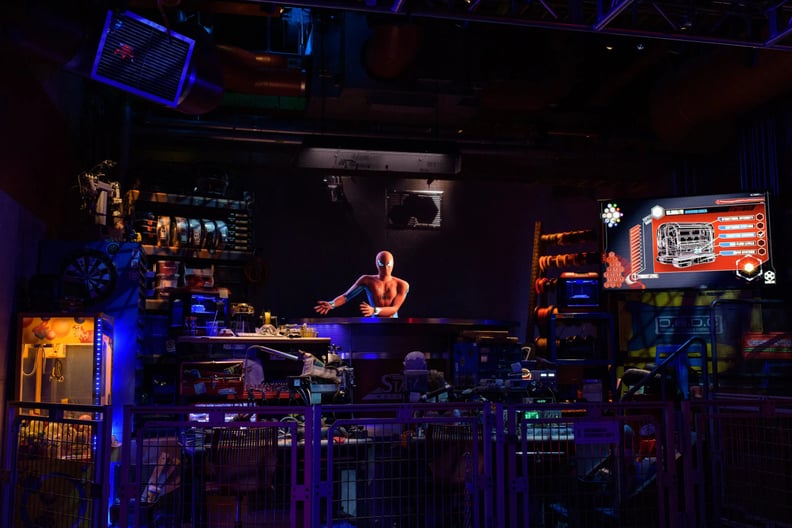 Have Everyone in Your Party Get Their Phones Out
You only need one person in your party to secure a boarding group for everyone who wants to ride, but you can increase your chances by having everyone who's willing to wake up early give it a try. The more people in your group trying for a spot in the virtual queue, the better chance one of you will get through before they're gone.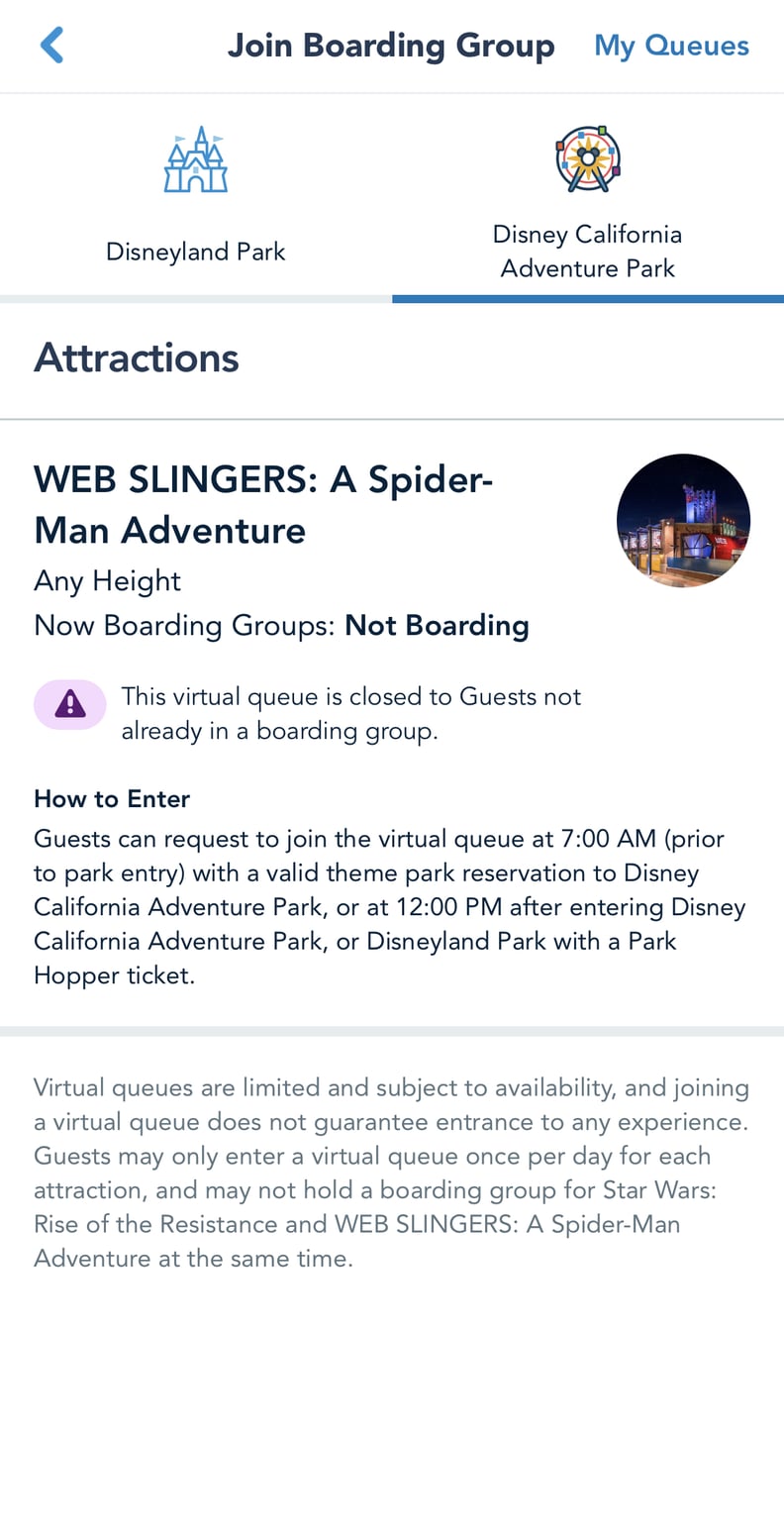 Use a Separate Device to Count Down the Seconds Until the Booking Window Opens
Because the boarding groups disappear quicker than Thanos can snap his fingers, you have to be ready to go as soon as the clock flips to 7 a.m. The best way to do this is to use a smartwatch, a laptop, or another device with a digital clock that displays seconds.
A few minutes before 7 a.m., open the Disney app, click "Virtual Queues," and then "Join Virtual Queue." While you are waiting, click "Confirm Your Party" and ensure your party is correct. You can actually do this up to an hour before the virtual queue opens.
Stay on the "Join Virtual Queue" screen until about 10 seconds before the booking window opens and then continuously pull down or toggle back and forth to refresh the screen. If all goes according to plan, you should see a "Join" button appear on the screen when the clock changes to 7 a.m.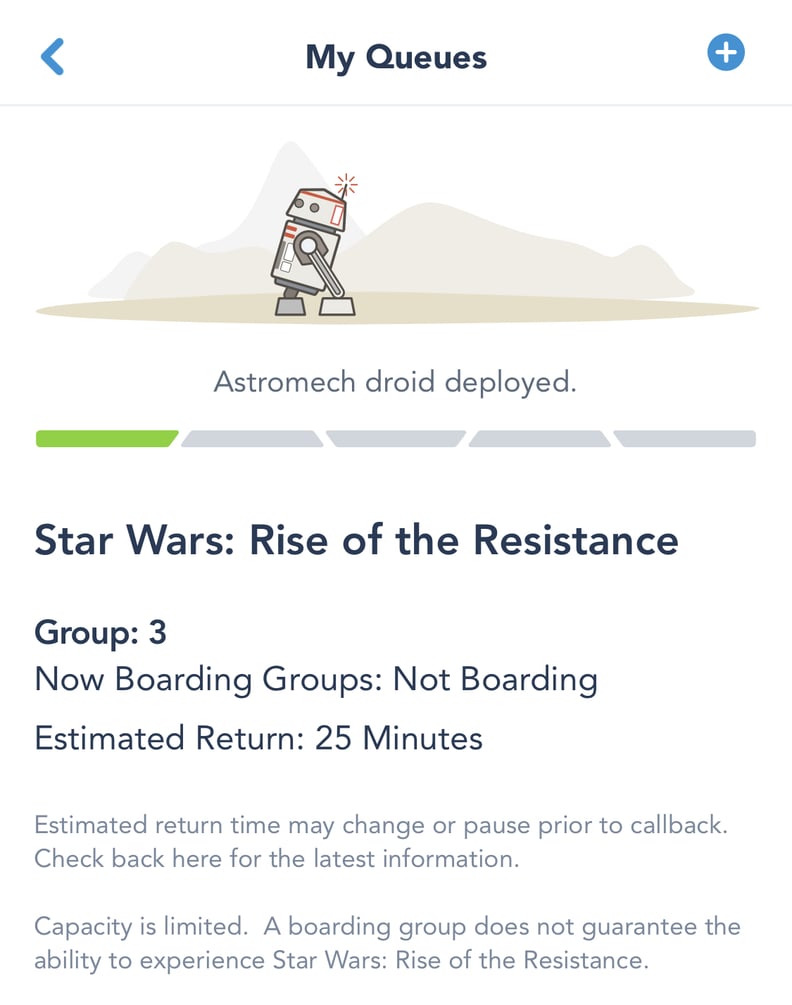 Smash That "Join" Button
Hit the "Join Virtual Queue" button as soon as it appears on the screen. The next screen that pops up will be a "Review Details" screen where everyone in your party should be pre-selected. If something doesn't look right, you can hit "Change Party," but you'll need to be quick. Hit "Join Virtual Queue" again and, fingers crossed, you'll see a screen with your boarding-group number and an estimated return time.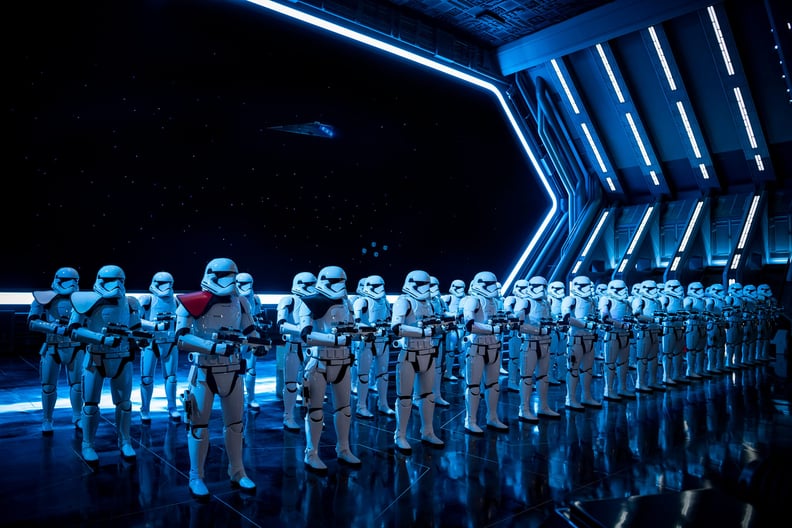 Here's What to Do Next If You Didn't Get a Boarding Group
Not to worry if all the spots were snatched up before you could get through. All of the attractions that utilize a virtual queue have a second booking window in the afternoon.
For Disney World, you can try again at 2 p.m. for a Rise of the Resistance boarding group, but you do have to be inside Hollywood Studios for it to work. Other than that, the process is the same.
For Disneyland, you can make a second attempt at noon for Web Slingers or Rise of the Resistance. You do have to be inside one of Disneyland's two parks, but it doesn't matter which one. As long as you have a Park Hopper ticket, you can head from one park to the other if need be when it's your time to ride.
Because Disneyland currently has two attractions that use a virtual queue, you could technically get a boarding group for both rides if you get one in the morning and one at the noon drop. You can't hold two virtual-queue spots at one time, so you would need to have ridden your first ride before the second virtual queue opens. Don't get your hopes up, but it is possible.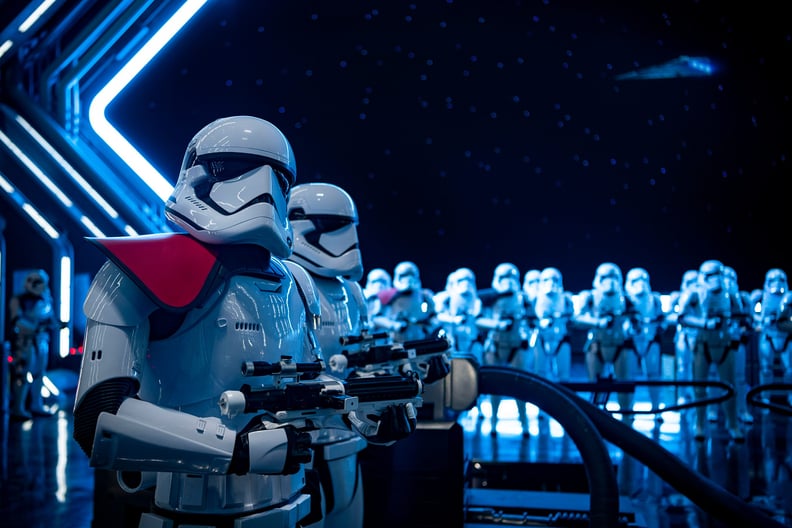 Success! Here's How to Make Sure You Don't Miss Your Chance to Ride
Getting a boarding group isn't quite the final piece of the puzzle. You still need to show up at the attraction when it's your time to ride. The easiest way to do that is to turn on push notifications for the Disney app.
When your boarding group is called, you'll receive a push notification letting you know it's time to ride. You have an hour to make your way to the attraction before the window closes. They may be a tad lenient under extenuating circumstances, but do your best to get there on time. You can use the Disney app to check your estimated return time and how many groups are in front of you throughout the day. Good luck, and have fun!