This Easy DIY Jewelry Cleaner Can Be Made in Minutes — Here's How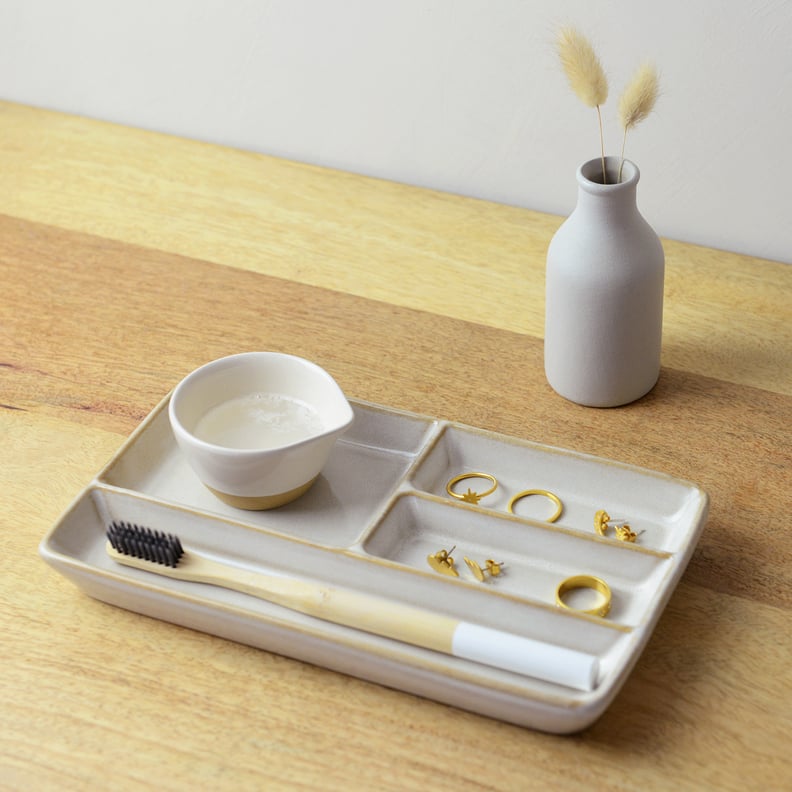 POPSUGAR Photography | Elizabeth Reyes
POPSUGAR Photography | Elizabeth Reyes
If your jewelry isn't sparkling as bright as it used to, it's time to refresh your collection with the help of a homemade cleaning solution. Instead of spending money on getting your pieces professionally cleaned, you can make an easy DIY concoction at home which works just as well. Made with only four ingredients that you probably already have in your kitchen, this cleaner is free of harsh chemicals and polishes pieces in under 10 minutes! If you want your jewelry to shine bright, follow these step-by-instructions ahead.
What You'll Need:
Small bowl
1 tablespoon salt
1 tablespoon baking soda
1 teaspoon dish detergent
Aluminum foil
Cloth towel
Old toothbrush
Directions:
Gather what you need for making the jewelry cleaner. You can use your favorite dish detergent — or make your own — to add a serious grease-busting aspect to this concoction. The salt, baking soda, and aluminum foil create a chemical exchange called an ion transfer, which naturally cleans metals.
Line the bowl with a square of aluminum foil, and then top with the salt, baking soda, and dish detergent. Now add the hot water and watch as the liquid fizzes. Drop in your jewelry and let sit in the cleaner for 10 minutes.
Remove your jewelry and use the toothbrush to gently scrub around any prongs, groves in the jewelry, or gemstones. We tested this cleaner on gold, silver, sterling, diamonds, and other gems with glittering results. Rinse after cleaning, and pat dry.
You'll love how your jewelry sparkles after the quick cleaning, which is safe to do over and over!
—Additional reporting by Lauren Harano