This Genius Hack Is the Best Way to Remove Clothing Stains, Period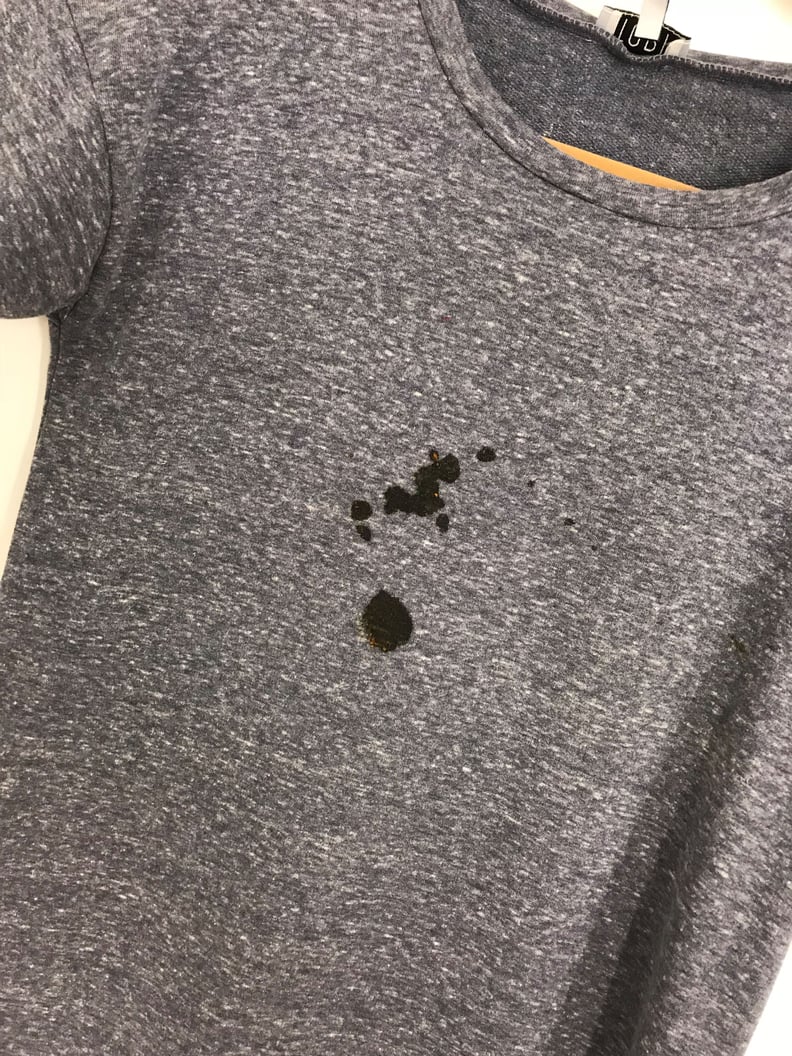 Amanda McCoy
Amanda McCoy
Admission: I am one of those people who cannot wear light colors without spilling something on myself. Parties, barbecues, happy hours with girlfriends — it never fails. And depending on the severity of the stain, I've had to retire several pieces of clothing way before their time (RIP, white linen pants).
But a couple years ago, my soon to be mother-in-law taught me a brilliant hack: Dawn dish soap doubles as a clothing stain secret weapon. It has lifted all sorts of stains, from wine to grease to just about every type of sauce. I've used it on fabrics that can't go in the washing machine, and even after a wash (and dry) doesn't work. And don't be worried about its deep blue color — the stain-fighting soap doesn't tint your clothing and can be used on whites and light colors. So bring on the spaghetti and red wine in a white sundress, and follow this step-by-step plan for attacking even the worst of stains.
01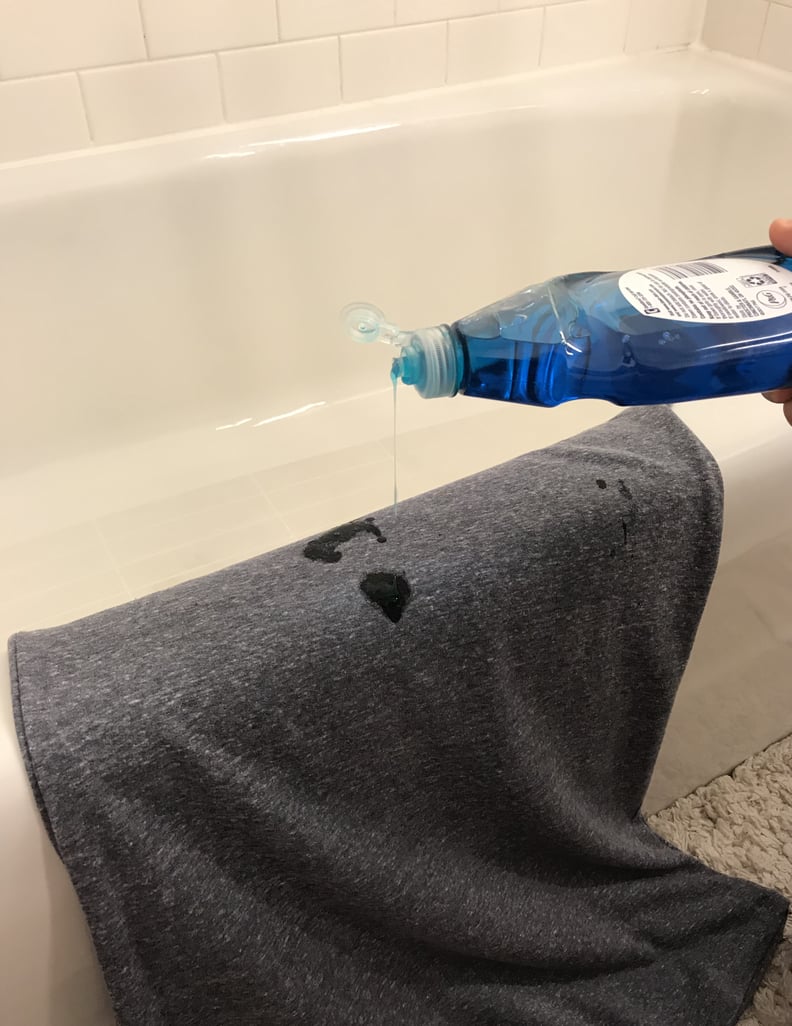 Pour Dawn on the stain.
Spot treat the stain with Dawn. Be generous and cover the stain completely.
02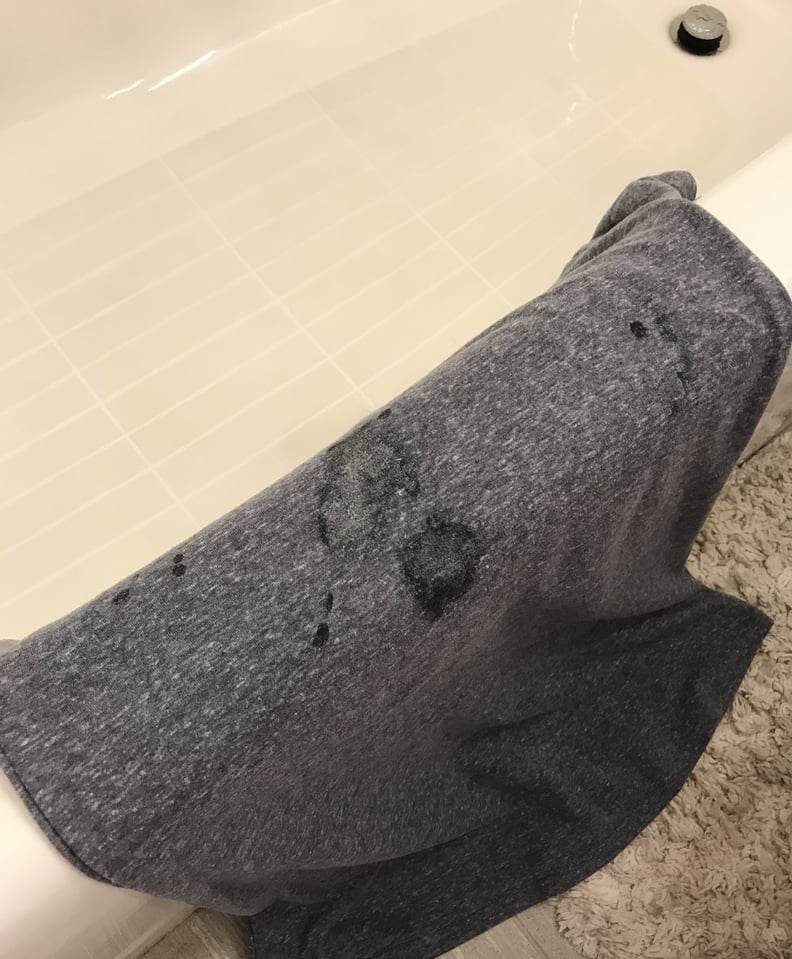 Rub it in.
Rub the soap in until it lathers. It will turn white in color.
03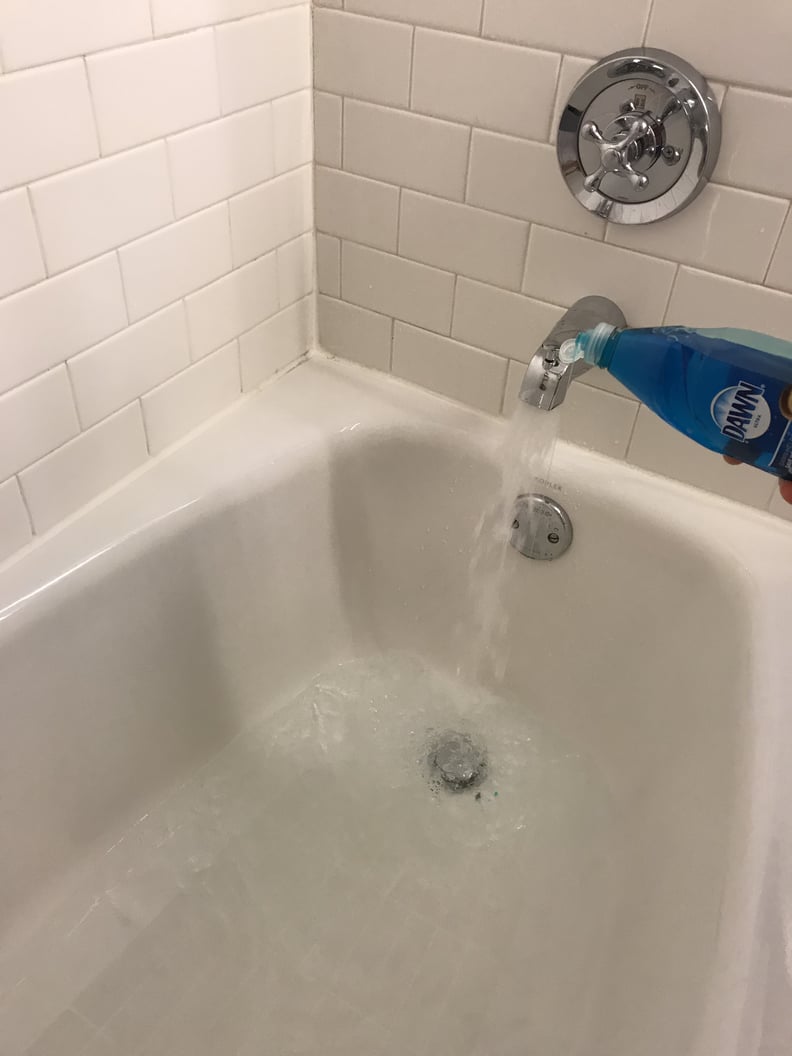 Add Dawn to warm water.
Draw a bath as hot as the garment care tag will allow (the hotter, the better), and add a few drops of Dawn to make a soapy bubble bath for added grease-fighting powers.
04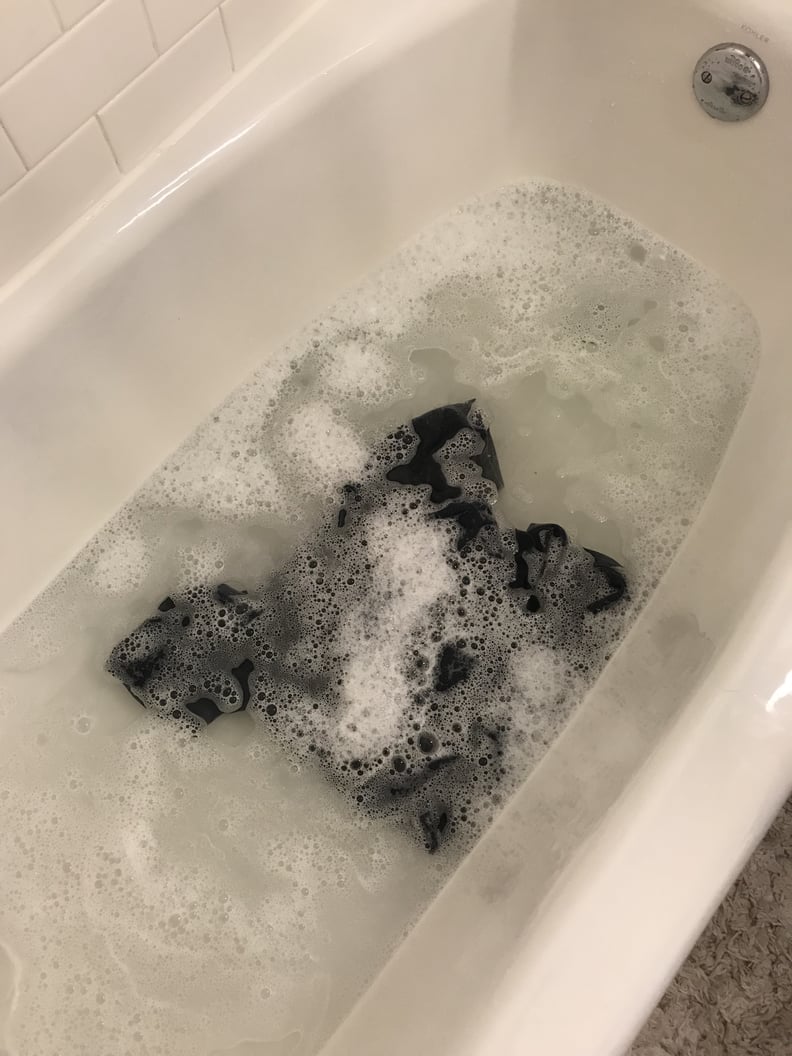 Soak for 24 hours.
Add the stained garment, and submerge completely. Allow it to soak overnight; 24 hours is ideal.
05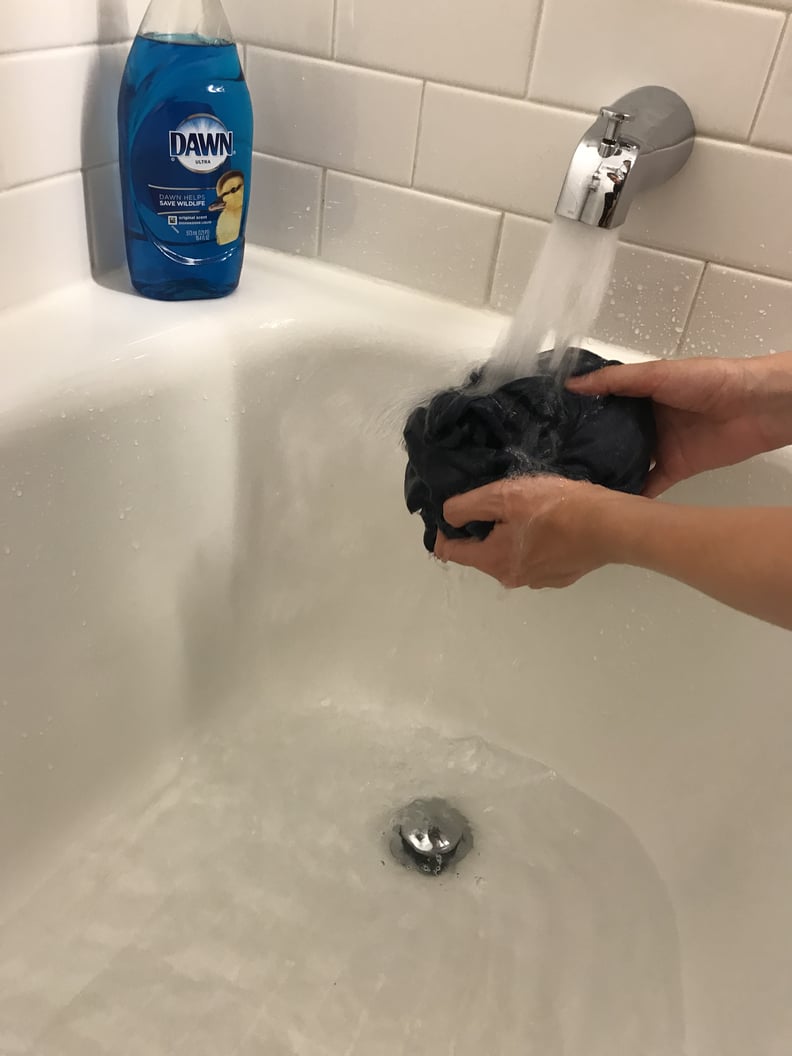 Rinse and wring.
After soaking is complete, rinse the garment until there are no more suds.
06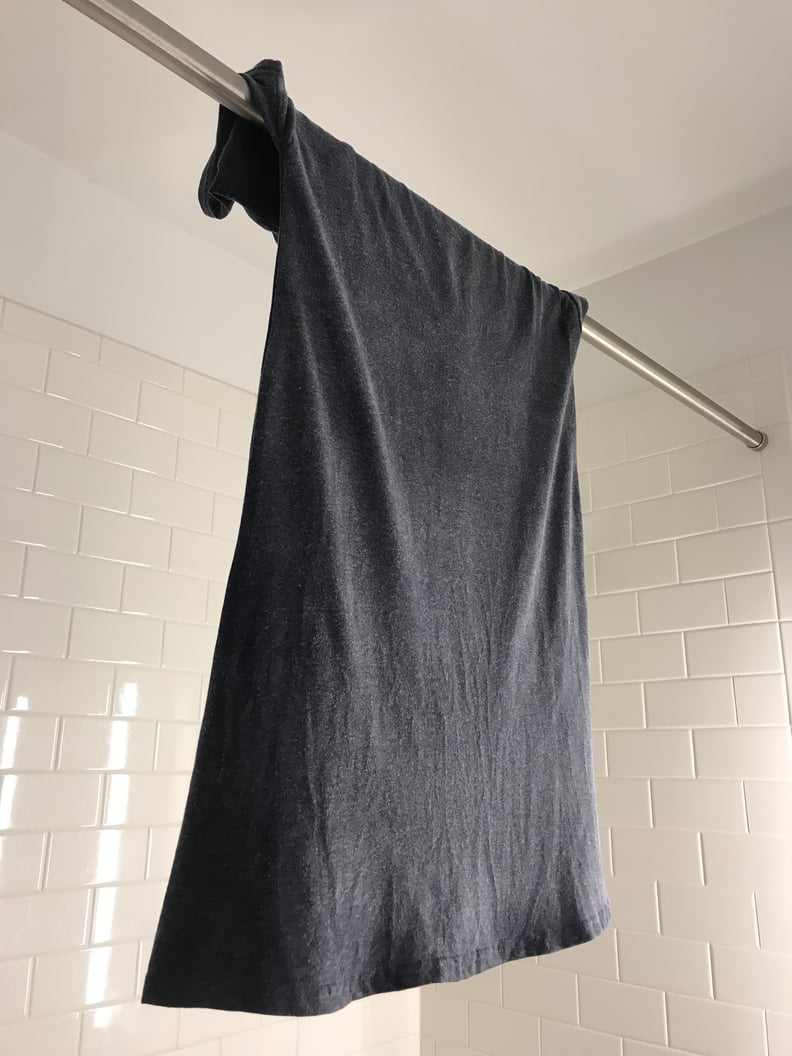 Hang to dry.
At this point, you should not be able to see any evidence of the stain. Hang the garment to dry.
07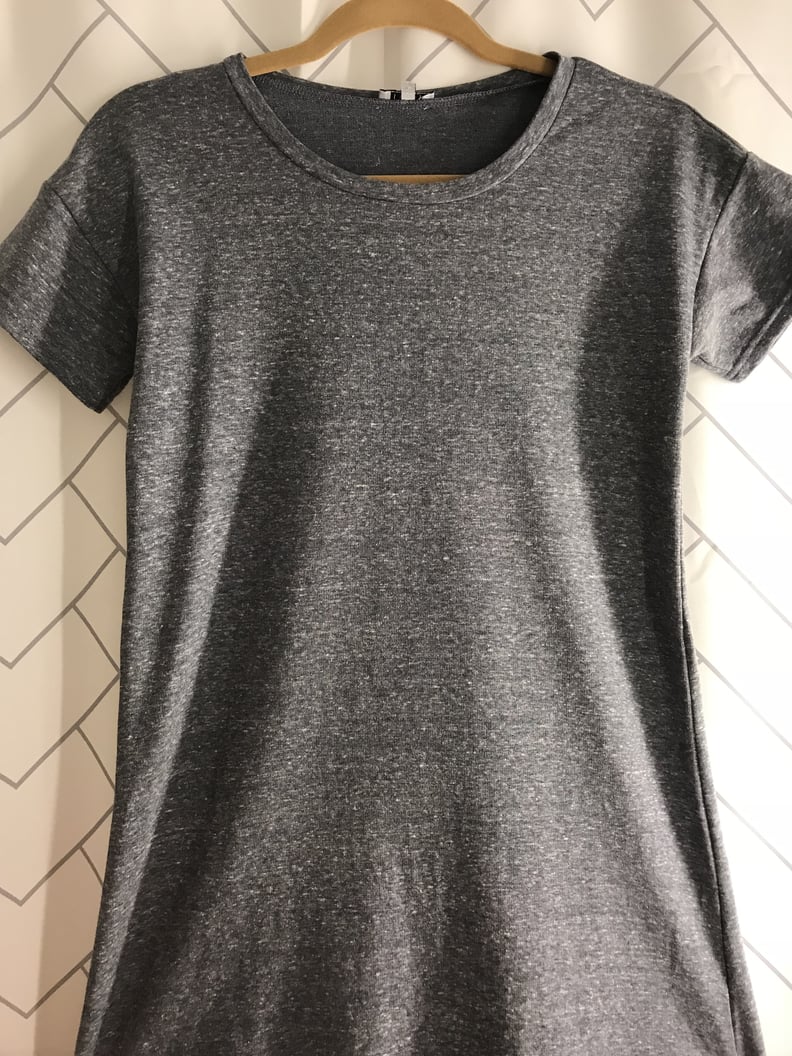 Stains are gone!