The Easy Way to Keep Your Jewelry From Tangling While Traveling or Moving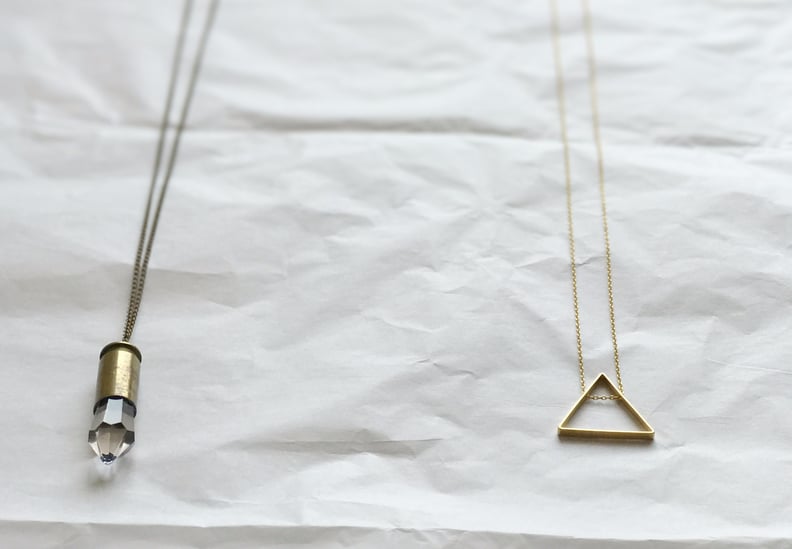 POPSUGAR Photography | Nicole Yi
POPSUGAR Photography | Nicole Yi
A trick I learned when I worked in retail has stuck with me ever since college. To keep jewelry from tangling in customers' shopping bags, we'd fold the accessories into tissue paper. I was so mind blown by this easy hack that I've kept tissue paper around my house from that day on.
Jewelry boxes and pouches might protect your jewelry, but they're not ideal for transporting because your necklaces will jumble along the way. Wrapping them with tissue paper is such a fast and easy way to prevent tangling while traveling or even moving, especially because it requires minimal space. See how I do it with step-by-step instructions ahead!
01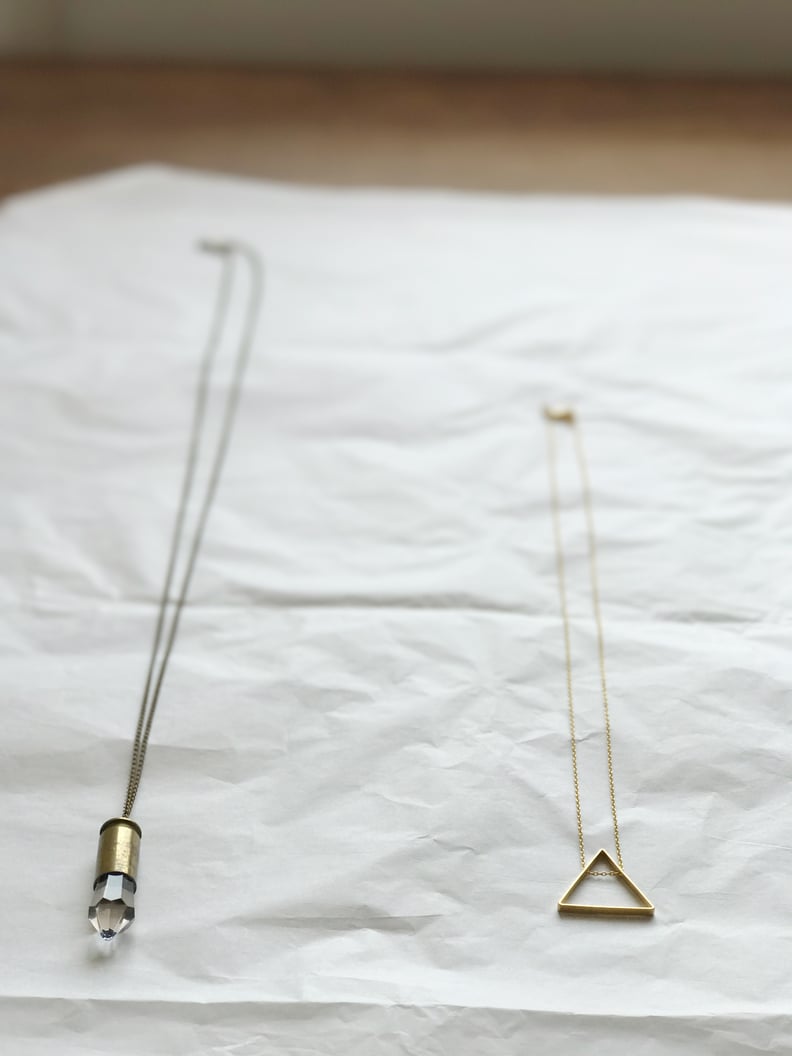 Space out two to three necklaces on two sheets of stacked tissue paper.
02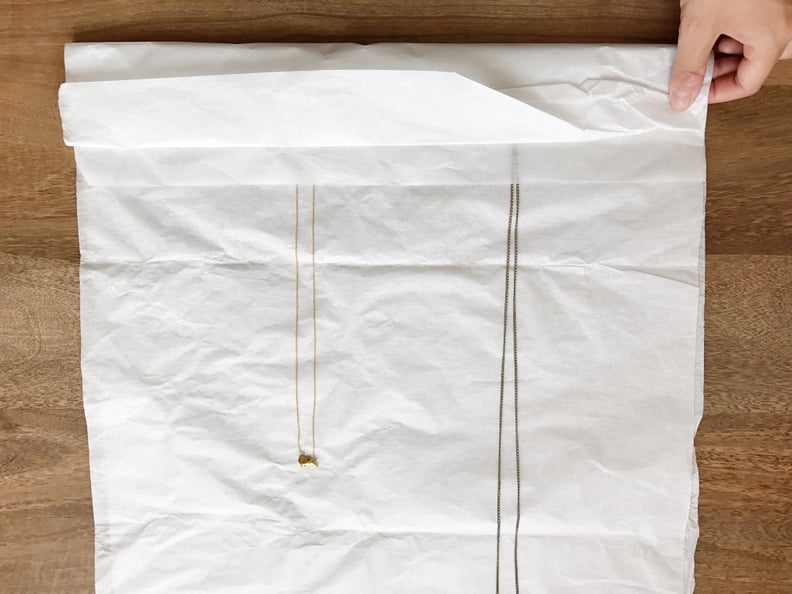 Fold from the pendant up.
03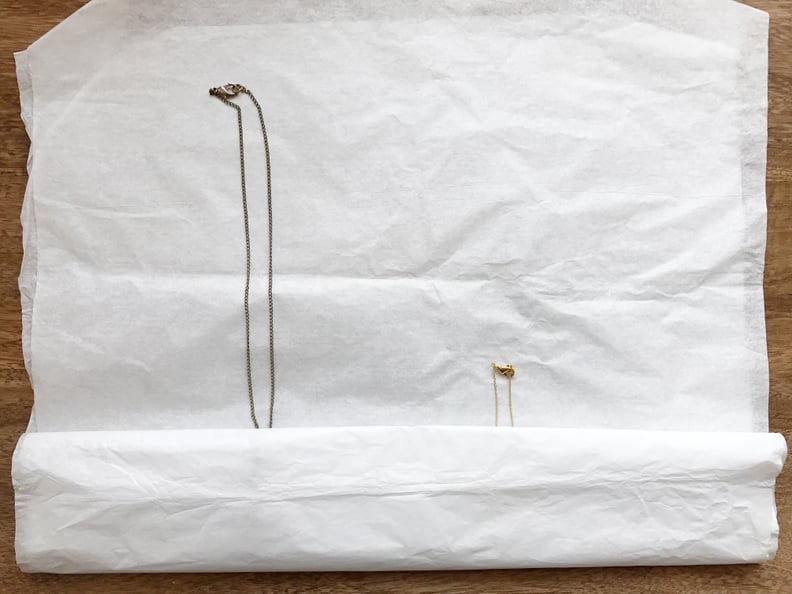 Continue to fold until you reach the top.
04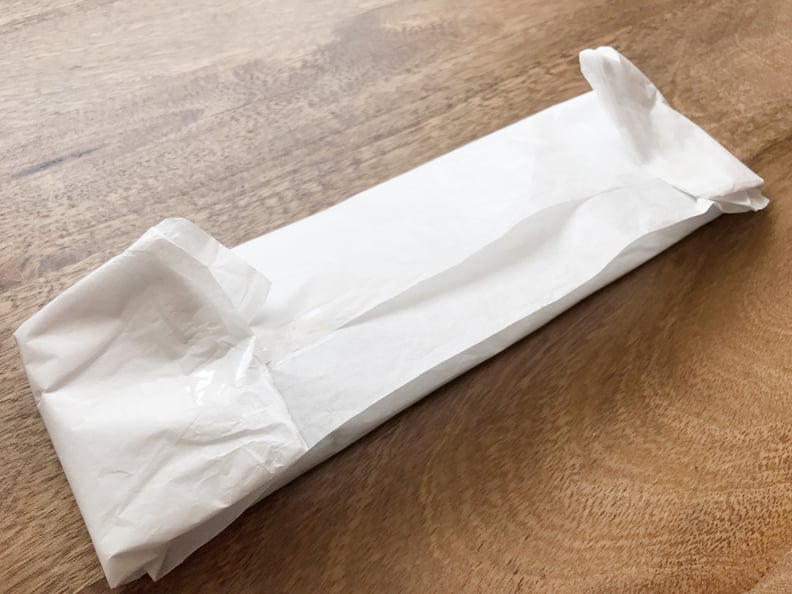 Secure each end with a piece of tape to keep jewelry from sliding out.
05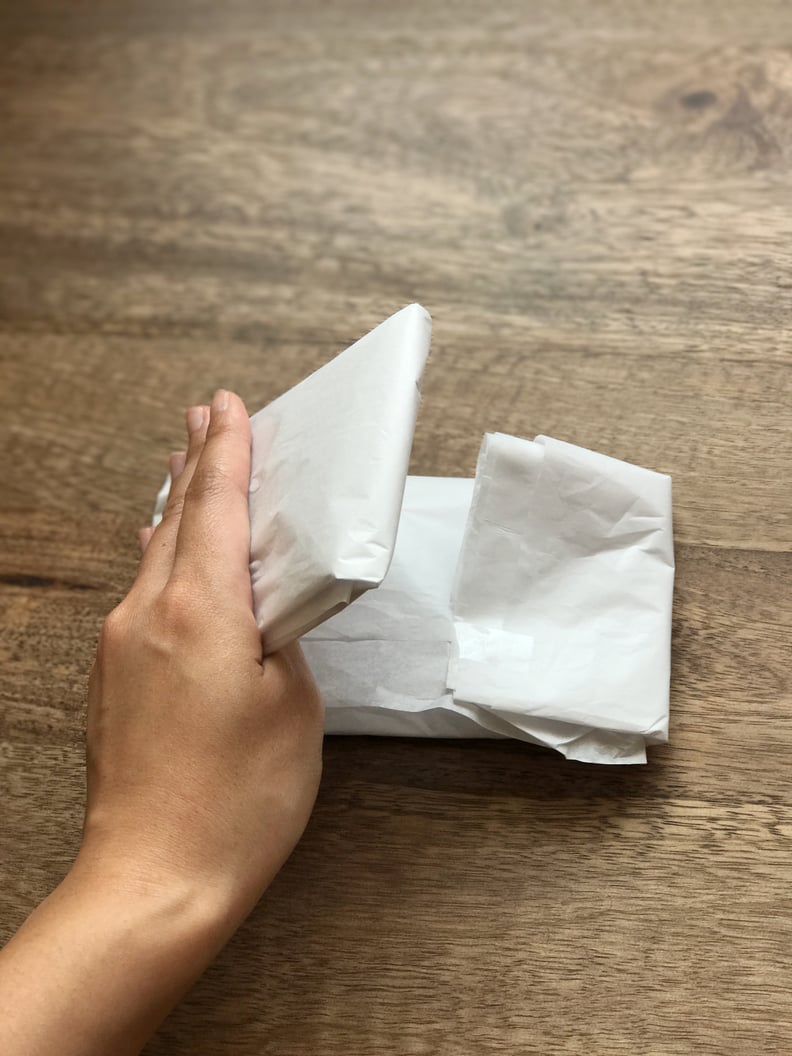 Separate the necklaces with a fold in between.
06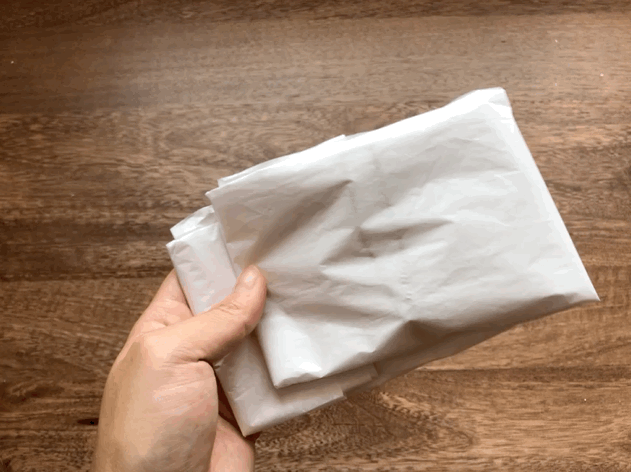 That's it! Your jewelry will stay totally secure.