Paid Content For
e.l.f. Cosmetics
Sleep Care Is the New Self-Care — Wind Down With These Relaxing Routines
Paid Content For
e.l.f. Cosmetics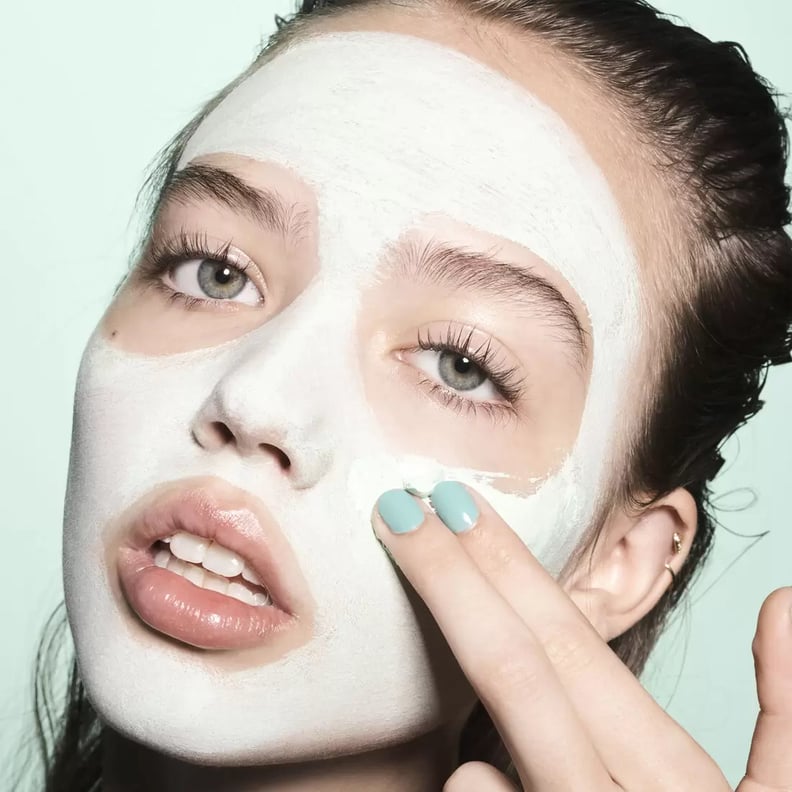 As POPSUGAR editors, we independently select and write about stuff we love and think you'll like too. If you buy a product we have recommended, we may receive affiliate commission, which in turn supports our work.
Anything can be a form of self-care: your Sunday-night mask and bath routine, healthy boundary setting, journaling by candlelight with a box of chocolates by your side. Prioritizing your sleep quality and routine counts, too. As stress continues to be a common theme in the current pandemic, we're making the case for sleep care as the new form of self-care.
Like most other routines, a proper sleep-care routine can consist of many steps and categories — from beauty to personal care to physical and mental health. It's also totally customizable to your needs and preferences. To get you started, we've rounded up seven products that you can start implementing ASAP. From aromatherapy to the most indulgent new face mask we've seen in a minute, keep scrolling and prepare to get an incredible night's sleep.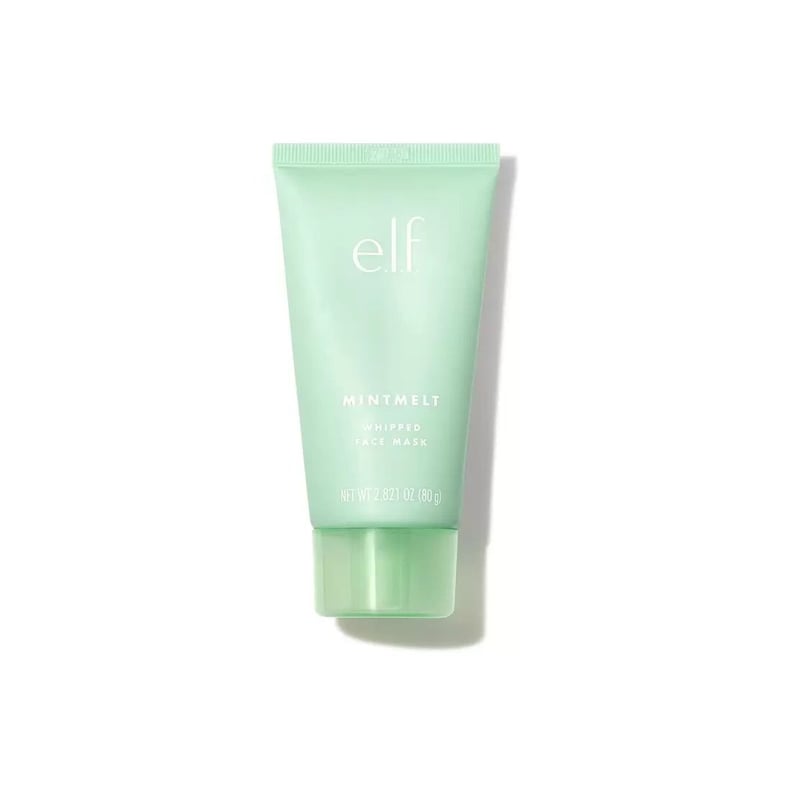 e.l.f. Cosmetics Mint Melt Whipped Face Mask
You can never have enough face masks in your skin-care arsenal, and if you've got a sweet tooth, we found one you definitely won't want to miss. The e.l.f. Cosmetics Mint Melt Whipped Face Mask ($8) is part of the brand's highly anticipated Mint Melt collection and a true treat for your skin. The indulgent whipped texture is paired with a warm yet fresh minty vanilla scent that cools skin on contact. Compatible with any skin type, it's a steal at just $8.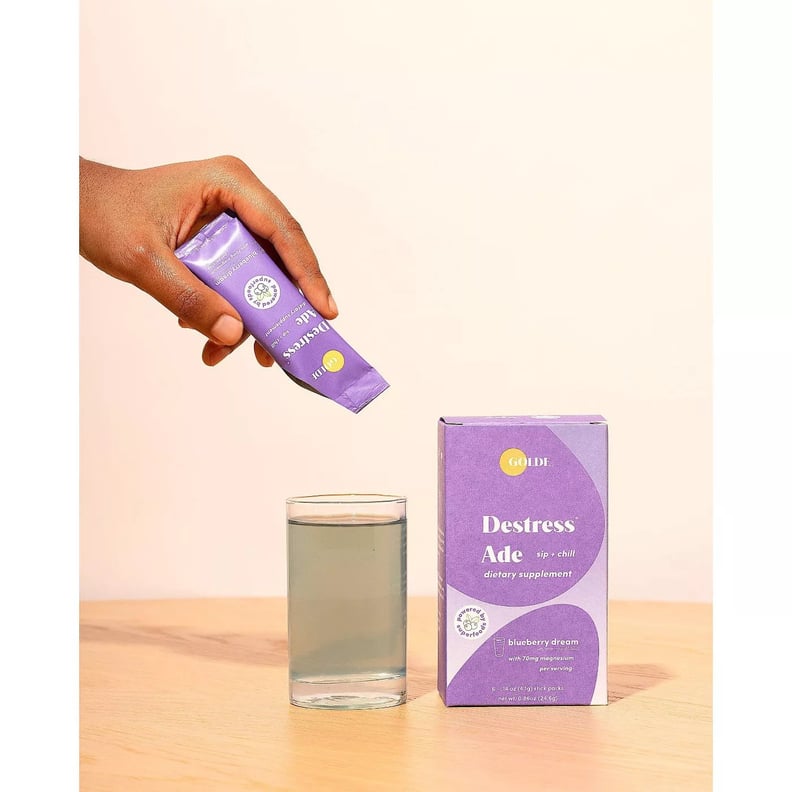 Golde Destress Aid
Stress can wreak major havoc on your sleep schedule — from the amount to the overall quality. In some cases, it can even leave you completely awake, tossing and turning until the sun rises. Introducing a key part of your newly minted sleep-care routine: the Golde Destress Aid ($15). A powder supplement designed to dissolve in cold water, the blueberry drink is ideal for sipping anytime you need to relax, but it can feel especially effective as your day is winding down.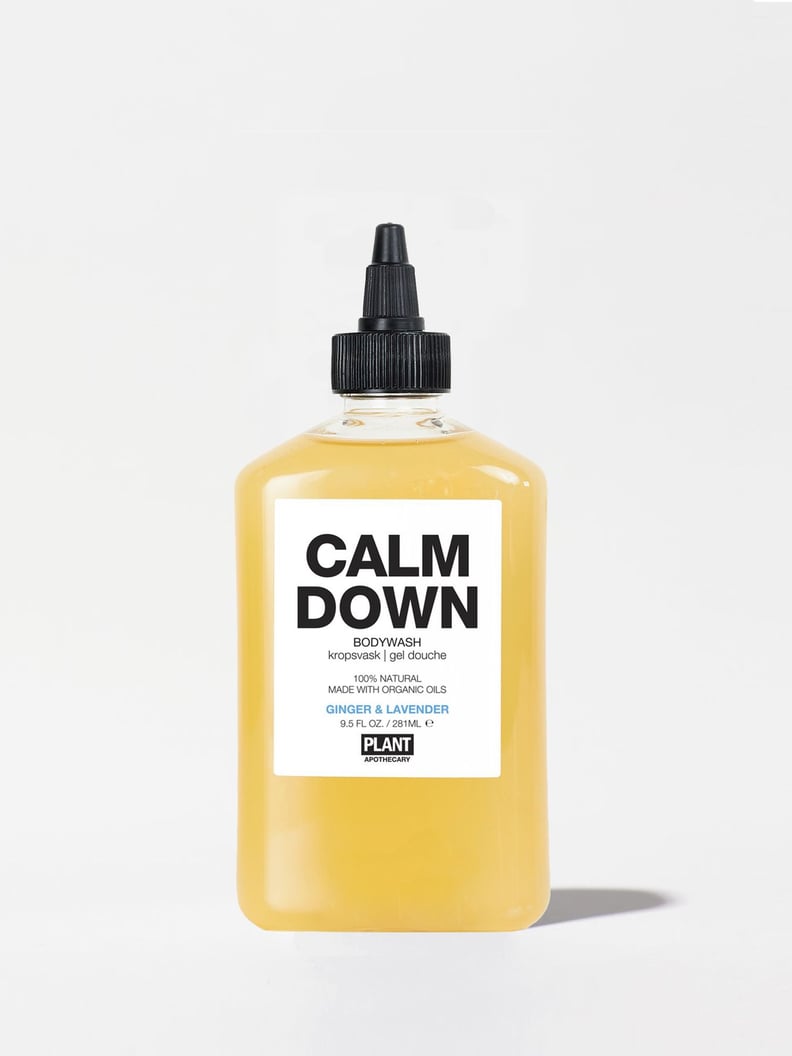 Plant Apothecary Calm Down Organic Body Wash
If you're looking for a way to chill from the inside out, consider updating your shower lineup with the Plant Apothecary Calm Down Organic Body Wash ($19). Another product designed to help relieve stress, this essential-oil-packed body wash features ginger and lavender, and none of the harsh chemicals your skin might be used to. Paired with a hot (but not too hot, for your skin's sake!) shower and a warm, earthy candle, you'll be set for an amazing night's sleep.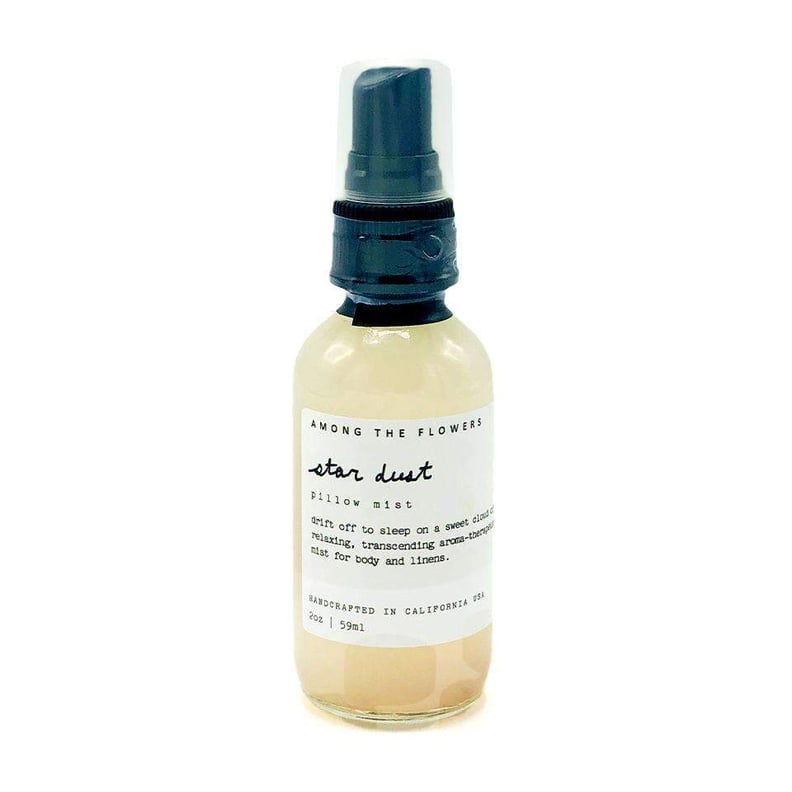 Among the Flowers Stardust Pillow Mist
Here's something even a fancy hotel turndown service might not include: misting your pillows with a calming aromatherapy spray. Make your bedtime routine feel extra luxe — and extremely peaceful — with a little help from the Among the Flowers Stardust Pillow Mist ($25). A blend of lavender floral water and essential oils like ylang-ylang, cedarwood, and frankincense, it can be applied not only on your pillows, but on your towels and body, too.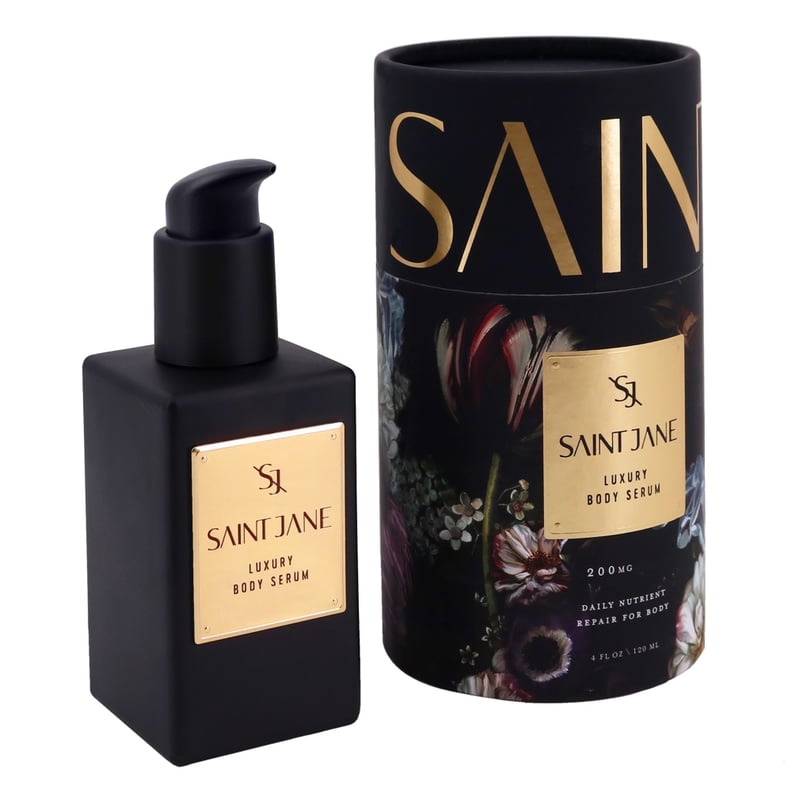 Saint Jane Luxury Body Serum
When it comes to your body-care routine, there is perhaps nothing more indulgent than using a body oil head to toe. Bonus points if it's infused with relaxing CBD, as is the Saint Jane Luxury Body Serum ($58). This sleek serum is loaded with natural botanicals and fruit acids, plus CBD, to leave your skin feeling soft and soothed. Plus, it smells incredible.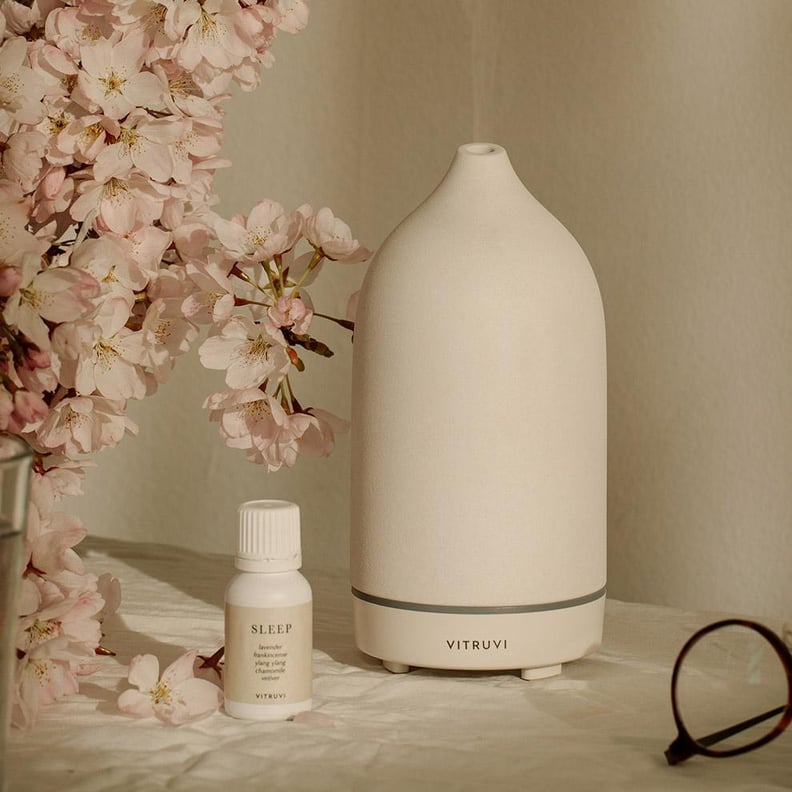 Vitruvi Sleep Blend
With more time spent at home, there's never been a better opportunity to try an essential-oil diffuser. Not only can it help your environment feel more spa-like and relaxing (perfect for stressful workdays), but you can customize your experience based on your mood or the time of day. Bedtime is a perfect opportunity to try the Vitruvi Sleep ($32) blend, which circulates a chamomile- and vetiver-infused scent throughout your space.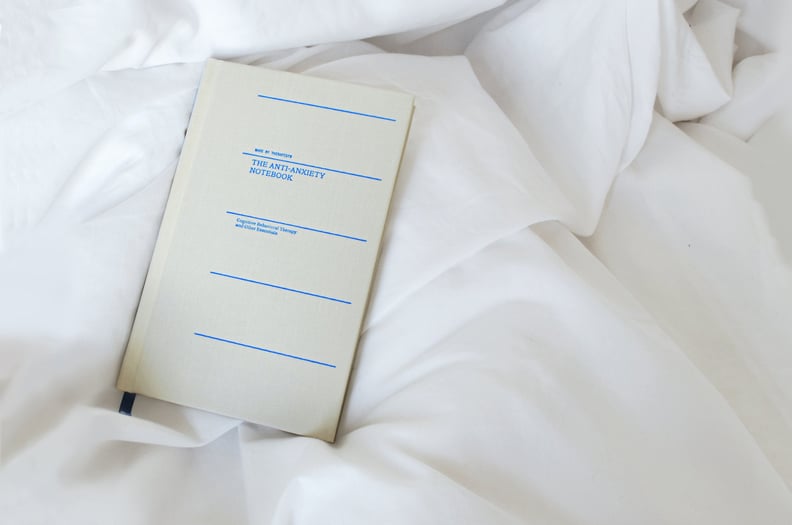 The Anti-Anxiety Notebook
Need to get some thoughts off your chest (or mind) before hitting the hay? The Anti-Anxiety Notebook ($40, originally $50) might be for you. More guided than a traditional blank journal, the pages are a mix of thought-provoking exercises, tips, and empty space to write it all down. Make it your go-to or use it in tandem with your favorite notebook for a personalized, reflective experience.